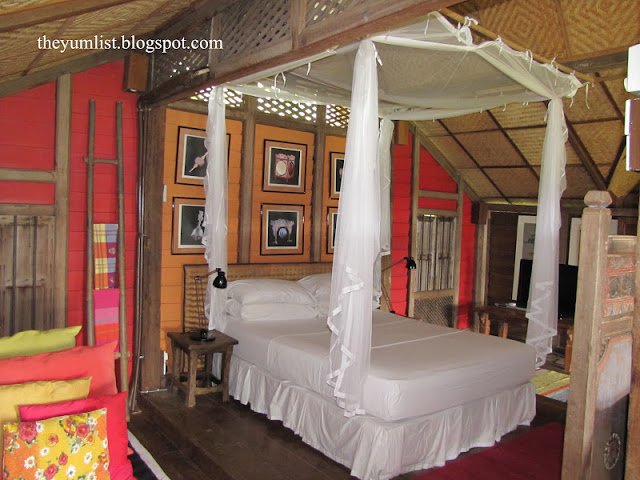 Colourful Bedroom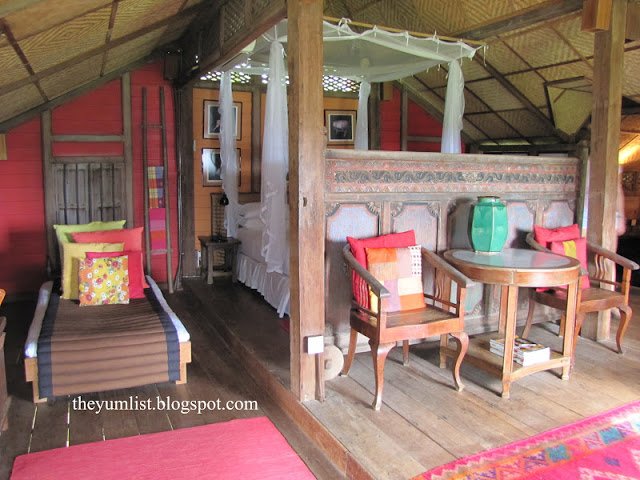 Interior of one of Bon Ton's Kampung Homes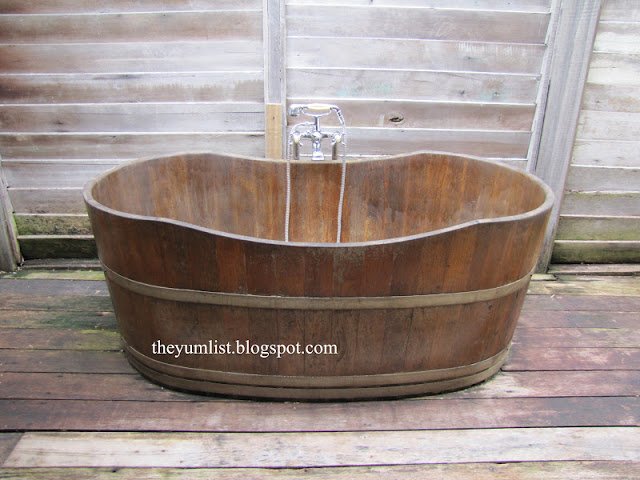 Wooden Bathtub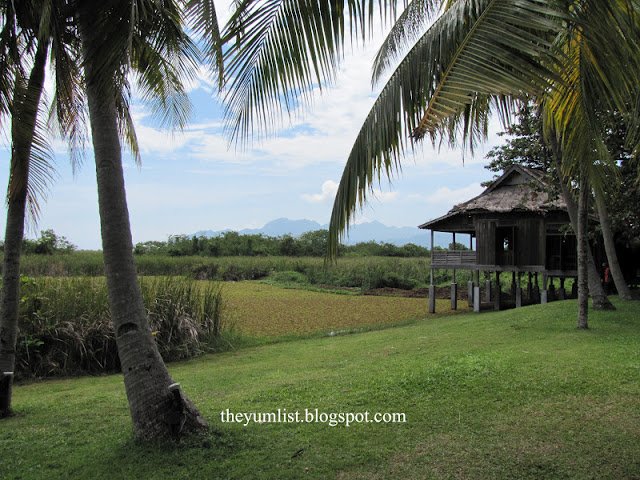 View to the Lagoon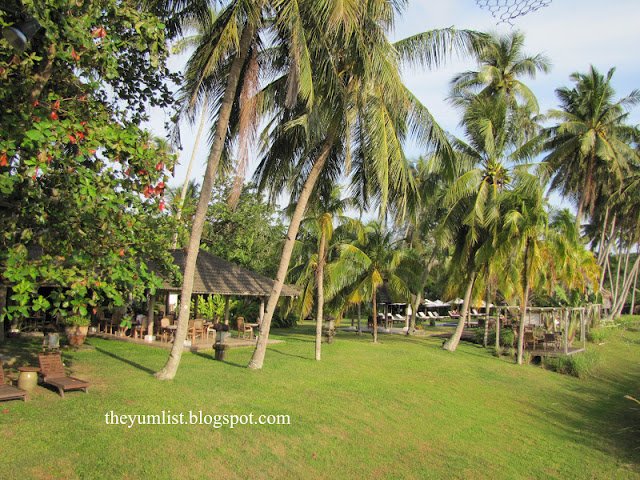 Bon Ton Resort Langkawi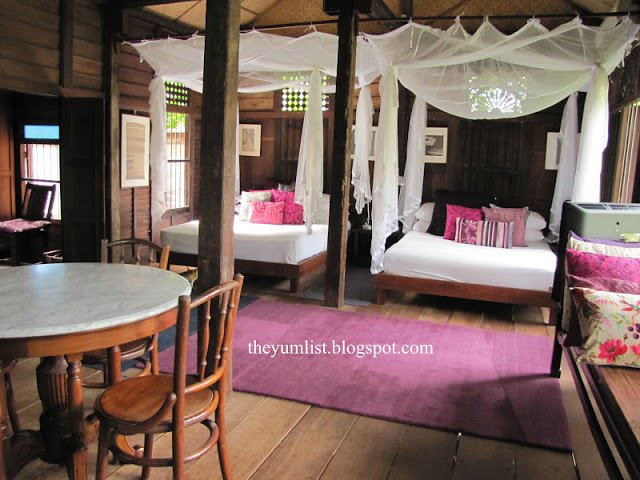 Bedroom and Living Area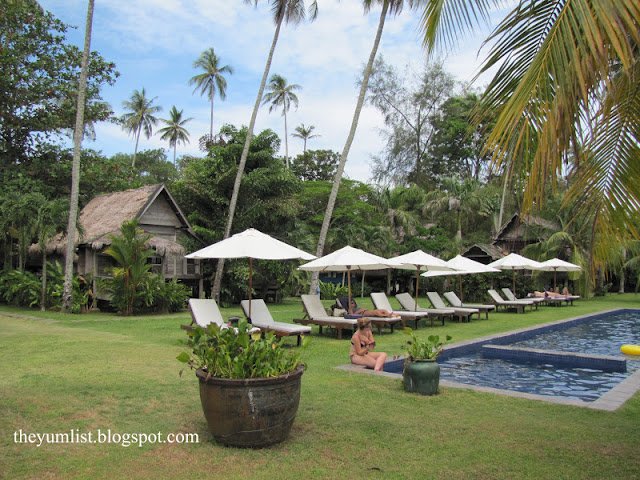 The Pool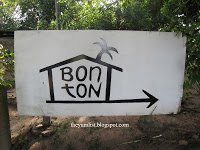 Memories of a carefree childhood of climbing trees, catching
insects and running around the neighbourhood with our fearless fox terrier in tow, all came flooding back to me in our recent stay at Bon Ton Resort, Langkawi. Remember the days when you had no deadlines, could read, play, swim at your leisure and there was no
smart
phone delivering constant urgent but unimportant messages? Set in a lush green field, with an outlook over a reedy lagoon and deep blue mountain peaks, Bon Ton is a breath of fresh air. Far removed from the accelerative pace of city life, it is a place where your breathing slows and deepens, the frown in your forehead unfurrows and the corners of your mouth just might head north.
Bon Ton Resort Langkawi features eight original antique houses from Kedah. Defined predominantly because they are on stilts, these kampung homes range from 60 to 100 years old.  With original characteristics preserved, modern touches such as DVD players and Internet have been added making the cottages comfortable and au courant, yet keeping alive their rustic appeal. Brightly woven fabrics add splashes of colour to the natural timber construction and antique oddly matched furnishings merit further consideration. Being built to allow the breeze to naturally cool the residences does mean however that insects will feel welcome too, especially around sunset. Guerilla warfare has
been declared though and mosquito nets, coils and sprays all provide a strong front line attack during this period. With profits going to run an animal shelter for dogs and cats you will also find plenty of feline friends lazing around the grounds. Each cat has adopted a residence as its own and will be happy to keep you company if you concede. Being ideal for families and nature enthusiasts, European and Australian tourists seem to have spread the word rapidly that these are unique dwellings in which to stay.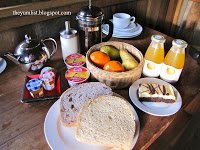 An onsite restaurant, Nam, offers cocktails made from real fruit where appropriate and a delicious, chiefly Nyonya menu. A continental breakfast is placed in your refrigerator at night including home made bread, cake of the day, low fat yoghurt, fresh milk, orange juice, jam, honey and butter. Loose leaf tea and ground coffee can be brewed freshly with a plunger and an assortment of gadgets are available for use by guests.  Binoculars for bird watching, books, board games, DVDs etc can all be borrowed from reception. A lap pool is a popular place to pass some time but you can also visit the restaurant and two pools of the neighbouring Temple Tree resort.
For those wanting to truly escape the city and experience a relaxed, rustic, kampong lifestyle, Bon Ton Resort Langkawi could be the right place for you.
Reason to visit:  a unique stay in original local housing with modern conveniences while maintaining rustic appeal, profits go to funding the only animal shelter on the island
Bon Ton Resort
Pantai Cenang
07000 Langkawi
Malaysia
+6 04 955 1688/ 3643