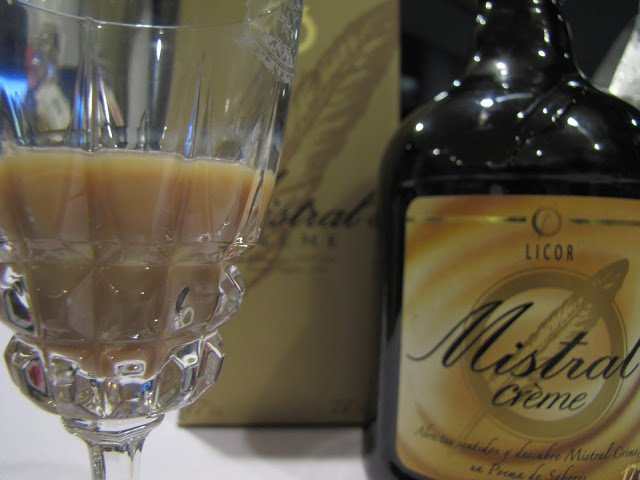 Mistral Creme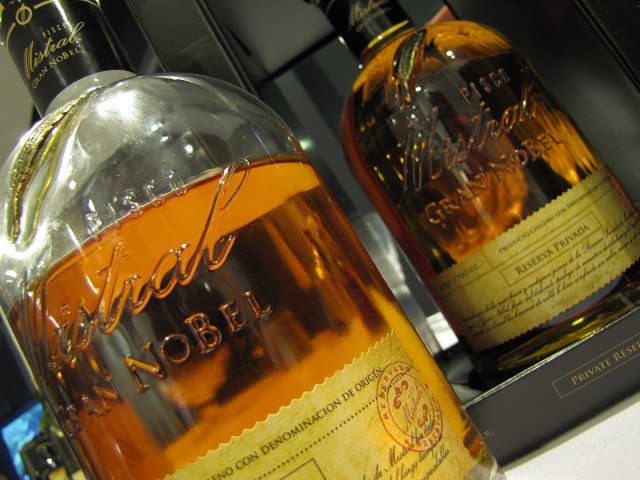 Mistral Gran Nobel
Chilean Pisco Tasting
Thanks to our kind and dear friend, the ambassador of Chile to Kuala Lumpur, we recently had the chance to taste some fine liquor from the across the oceans. Close to the heart of every Chilean, Pisco has a long tradition and many stories in which it is the protagonist. Originally a common drink amongst students and political activists, in recent years this grape derived drop has seen reinvention and refinement.
Developed in 1996 as a premium range of products, Pisco MISTRAL is named in honor of the winner of the Nobel Prize for Literature, Chilean poet Gabriela Mistral. It's from this top shelf brand that we sampled. Amongst a host of various aged Piscos, the two that took my taste buds on a personalized spa treatment were the Coctel Mistral Creme 17° and Pisco MISTRAL Nobel Reservado 40°.
Coctel Mistral Creme 17° was described by my girlfriend as "Baileys, only much better." "The world's finest cream from the Netherlands is blended with Chilean Pisco MISTRAL. The mix or aromatic ingredients is prepared carefully and the result is a smooth and delicious drink with a complex structure. The presentation is elegant and classic."
Pisco MISTRAL Nobel Reservado 40° is an aged and refined drop and, in my opinion, could hold its own against any high quality whiskey. "Pedro Ximenez is the main variety used to make this Pisco, together with smaller quantities of Muscat Rose and Muscat of Alexandria. This Pisco has been aged for three years in American oak barrels. Deep amber in colour, it reveals a perfumed and expansive bouquet featuring notes of Jasmine tea, a touch of cardamon and dried citrus fruits, together with loquat and pink grapefruit. Rounded on the palate, there is a clear touch of Muscat Rose, dried apricots and dates. In the long finish, the wood and a bit of bite can be discerned."
White Pisco too makes the base of one of the most delicious cocktails on earth, Pisco Sour. The Chilean Ambassador, His Excellency Christian Rehren, was kind enough to share his very oven recipe for this luscious cocktail.
Basic Pisco Sour
Ingredients
3 parts pisco
1 part lemon juice
sugar to taste
ice
Preparation
Mix all ingredients in a cocktail shaker and strain.
And… something a little more complex, the Mistral Sour
Ingredients
3 parts Pisco Mistral
1 part lemon juice
1/2 Pica Lemon (Pica, is the name of a small town in the great north of Chile where you can find the best lemons, small ones, juicy, in the middle of the Atacama Desert. But in this case lime could be used instead.)
1 spoon icing sugar
1 teaspoon egg white
ice cubes

Preparation
Squeeze the lemon (or lime) along with the other ingredients into a cocktail shaker. Mix vigorously and serve with ice cubes.
Hoping to see more of this delicious line of Pisco in Kuala Lumpur soon.