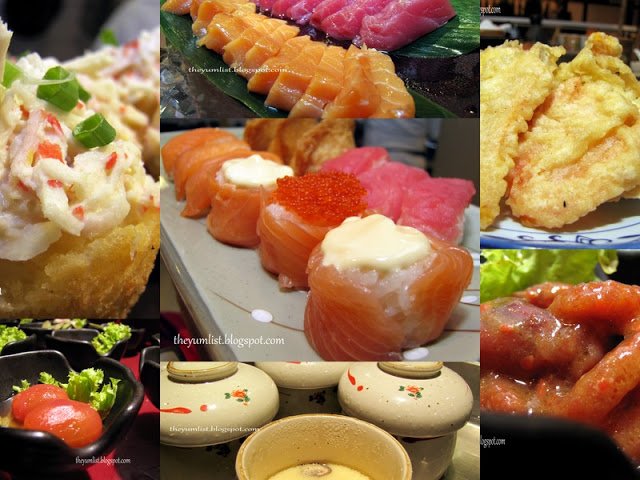 Japanese Starters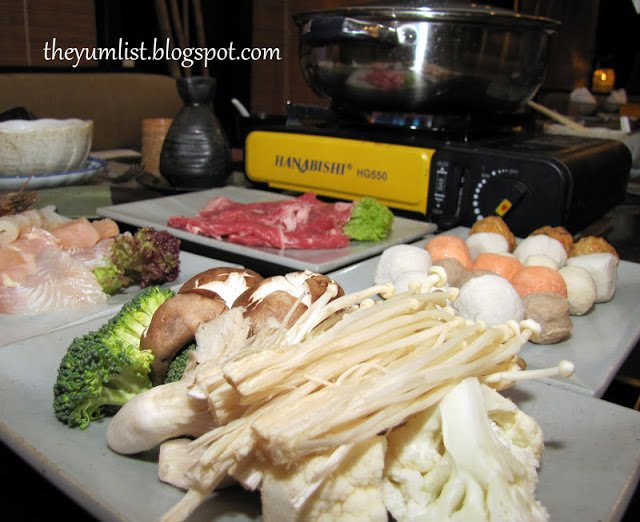 Hot Pot Ingredients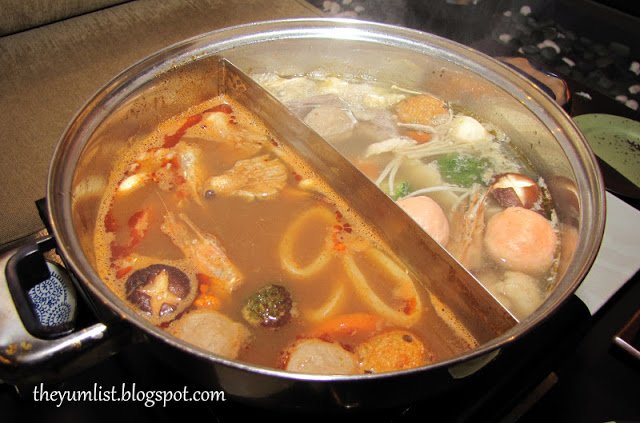 Hot Pot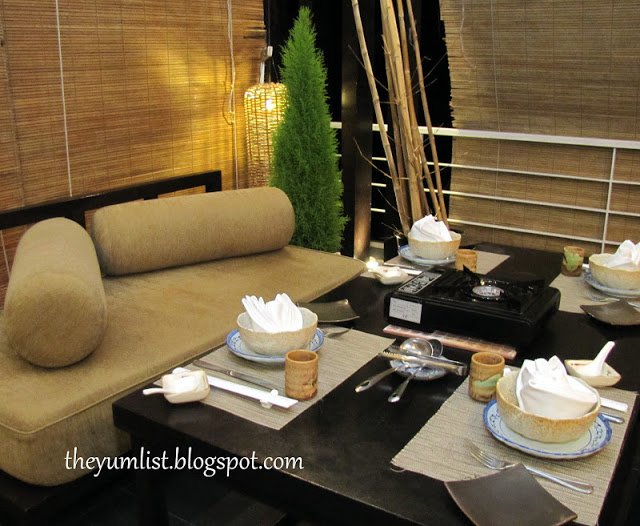 Gonbei Japanese Restaurant
Desserts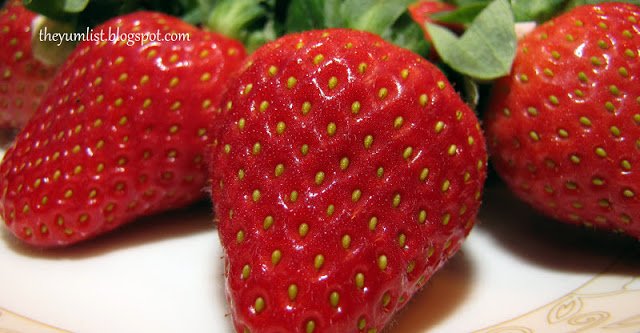 Cameron Highlands Strawberries
Gonbei, Japanese Restaurant, Cameron Highlands Resort, Malaysia
Running water, manicured pines and an unwalled grey stoned interior make up the setting of Gonbei Japanese Restaurant at Cameron Highlands Resort. Crisp air helps puts you in the mood for some hot sake and steamy soup. Funky orange and bamboo lighting with female Japanese vocals add unique edge.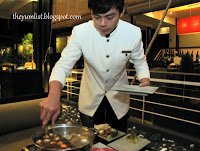 Table Service
Cameron Highlands Resort's Japanese Restaurant is supposedly a buffet. Even though this is a smorgasbord, YTL imprints its signature service meaning unlimited servings are brought to your table, without you ever having to lift your bum. Select any assortment of meats, seafood, vegetables, noodles and condiments and let the chef know your preferred preparation style. Choose from Shabu-Shabu, Sukiyaki, Steamboat or Teppanyaki.  A range of desserts and starters including miso soup, sushi, sashimi, tempura, salads and fresh strawberries complement the meal. These too are laid out giving the eye teasing buffet appearance, but wait staff eagerly anticipate your desires and briskly bring a medley directly to your table.
We went with the Steamboat as that seemed like the popular thing to do in Cameron Highlands. It's a local variation of the hotpot where a selection of noodles, fresh Cameron greens, assorted meat and seafood is cooked in a delectable chicken or tom yam broth. Table service yielded added entertainment and well-trained staff seemed to know intuitively when to stay and explain and when to leave you alone. The tom yam broth was spicy enough to leave my tongue tingling, but not too strong to interfere with the flavours of the contents. Hubby preferred the milder chicken stock and we both appreciated the freshness of local produce as a star player straight from the garden. The steaming broth couldn't have been a better choice for the chilled evening air.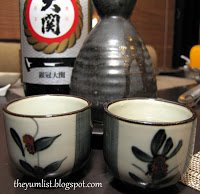 Sake
Prime table service joining forces with fresh produce, a few rounds of hot sake and a cool hill climate proved a superlative dinner at Gonbei Japanese Restaurant.
The buffet menu is priced at RM110++ per person, per preparation style.
Reason to visit:  fresh Japanese buffet served to your table,
lovely cool open walled setting
Gonbei Japanese Restaurant
Cameron Highlands Resort
By the Golf Course
39000 Tanah Rata
Cameron Highlands
Pahang, Malaysia
YTL Travel Centre
+6 03 2783 1000
Fax: +603 2148 7397