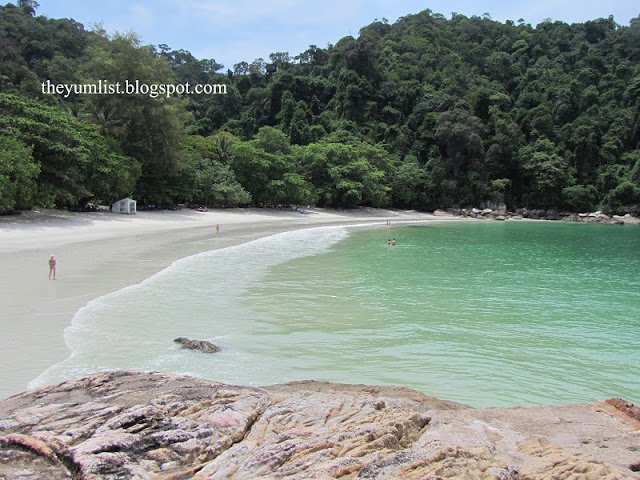 Emerald Bay – the view from our secluded picnic spot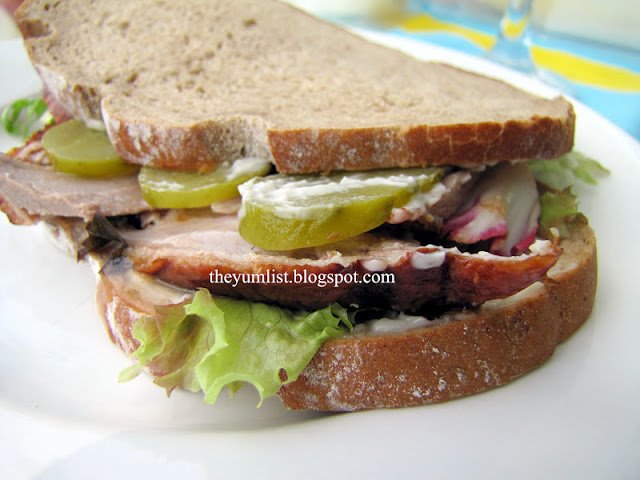 Smoked Duck Breast with Pickled Cucumber and Plum Sauce on Rye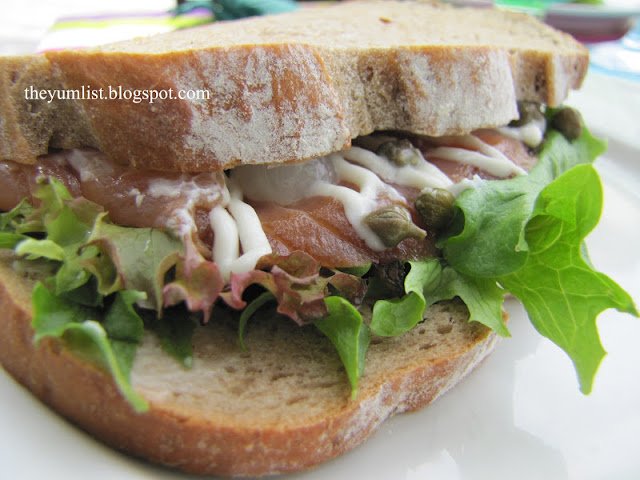 Smoked Salmon with Capers, Mesclun, Sliced Pickled Onions and Sour Cream on Rye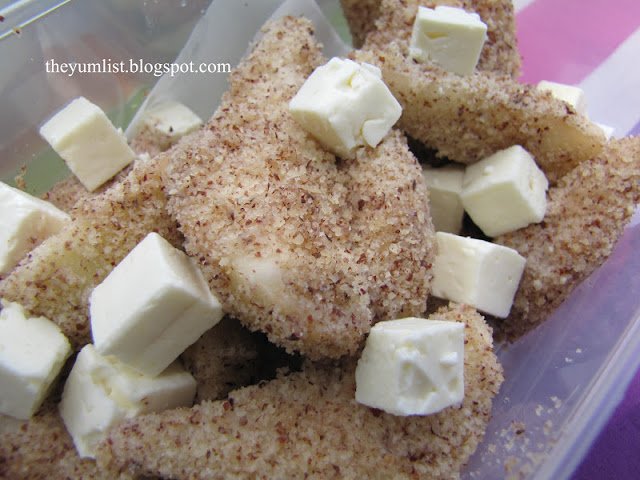 Pear and Hazelnut with Feta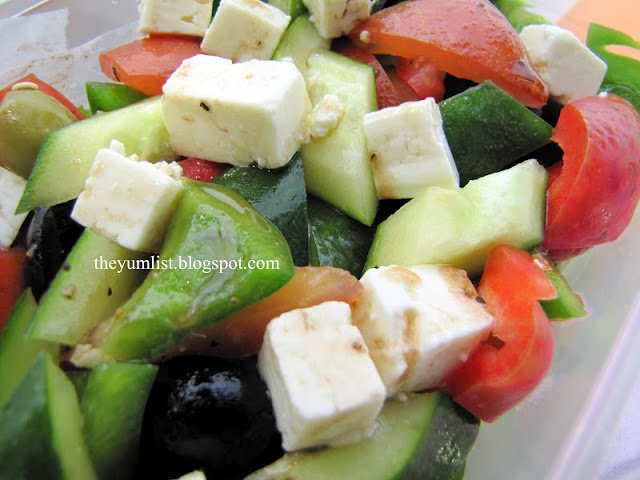 Greek Salad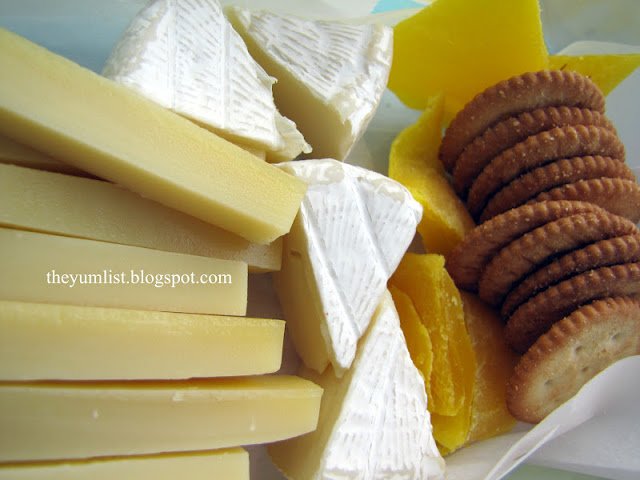 Gruyere and Camembert Cheeses with crackers, dried mango and apricots, chips and mixed nuts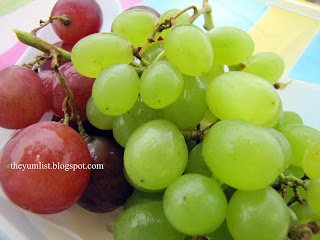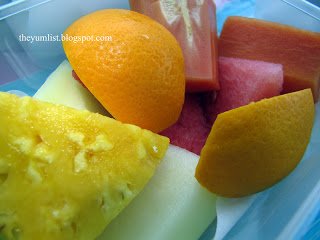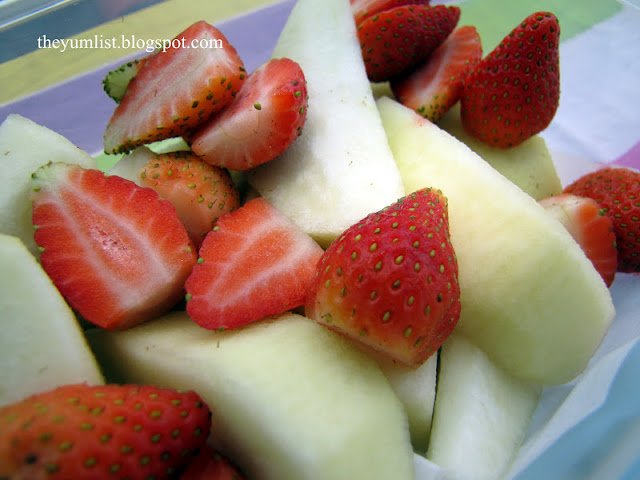 Pear and Strawberries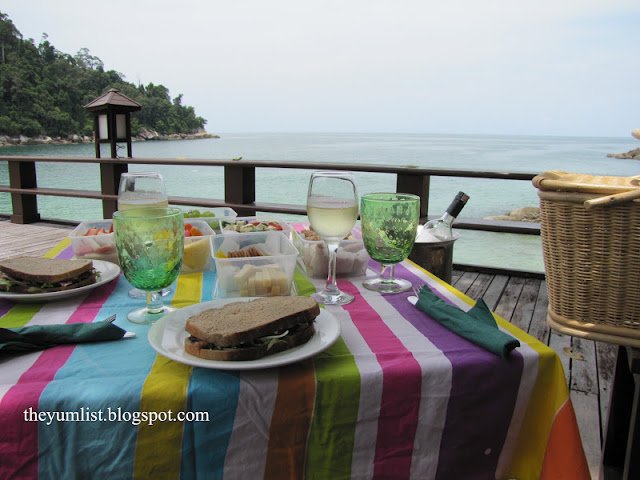 Our gourmet picnic spread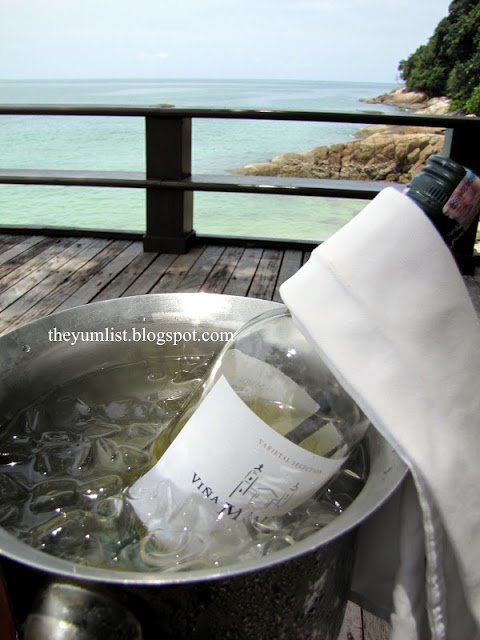 House Sauvignon Blanc
Gourmet Picnic, Pangkor Laut Resort, Malaysia
Revisiting the simple pleasures in life, we pampered
ourselves with a Gourmet Picnic basket on our recent visit to Pangkor Laut
Resort. Brought to a secluded spot on a rocky outcrop overlooking a brilliant
bay glimmering with white sand and deep green waters, it's hard to imagine
something any closer to heaven.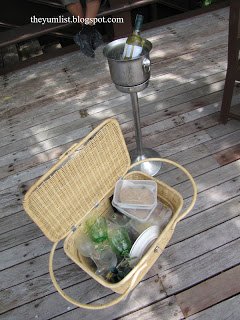 Gourmet Picnic Basket
"Whether delivered to your beach spot on Emerald Bay, the
daybed in your villa or taken aboard a sailing trip, few things are as
indulgent as a gourmet picnic basket personalized to your tastes."
The personalized picnic is priced at RM175 for two persons
and available 11am till 4pm daily with advance order. The contents is more than
enough for two and I might even say four people would be quite content with the
quantity – especially in the warm weather where appetites tend not to be so large. You can choose from a menu of
sandwiches, salads, cheeses, fruits and beverages. A butler delivers the
basket, unpacks its contents, pours your first glass of wine and then leaves
you in privacy to luxuriate in the great outdoors, with fine food and a
picturesque landscape.
Reason to order:
healthy gourmet options, a personalized basket in your chosen heavenly location
Pangkor Laut Resort
Pangkor Laut Island
32200 Lumut
Perak, Malaysia
+6 05 699 100
YTL Travel Centre
+6 03 2783 1000