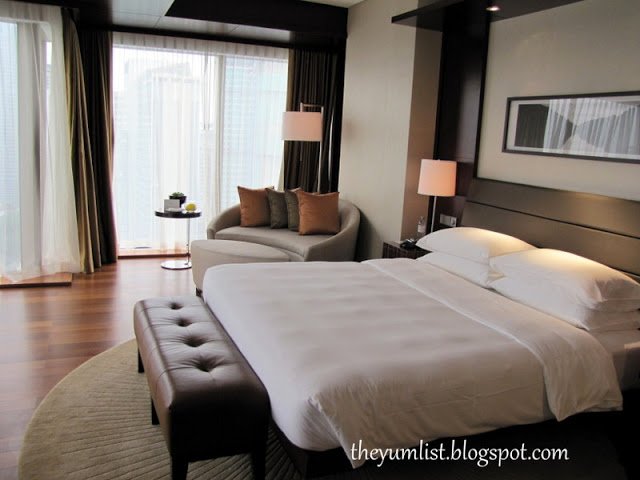 Grand Deluxe View Room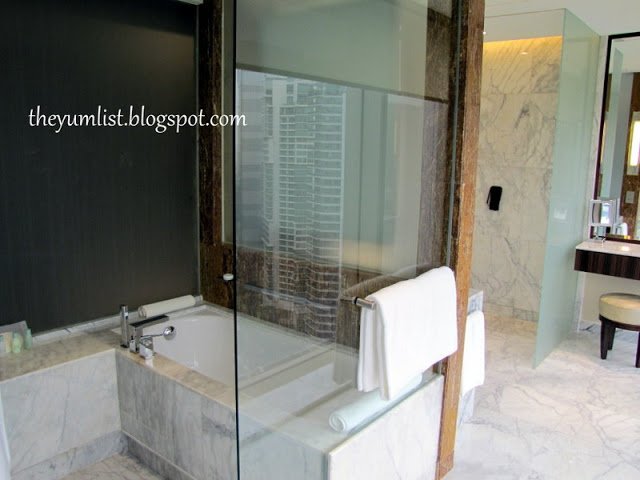 Bathroom in Grand Deluxe View Room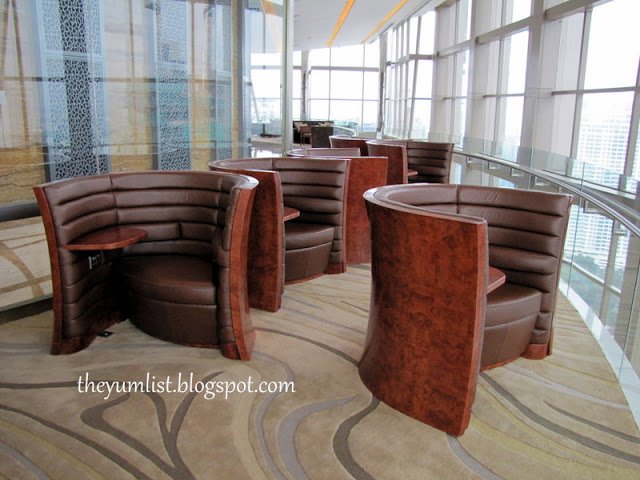 Business Centre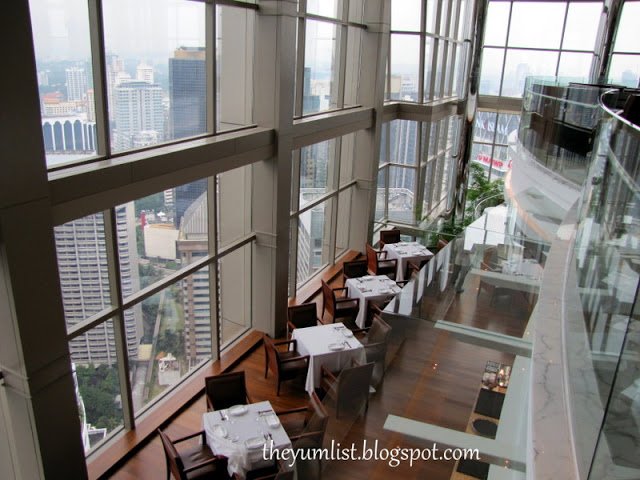 Thirty8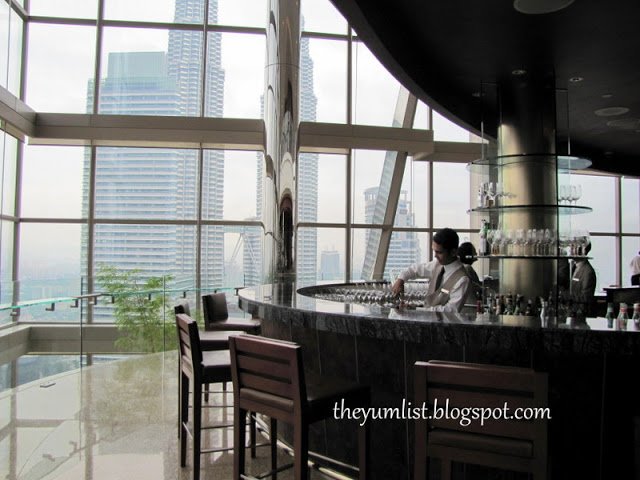 Wine Bar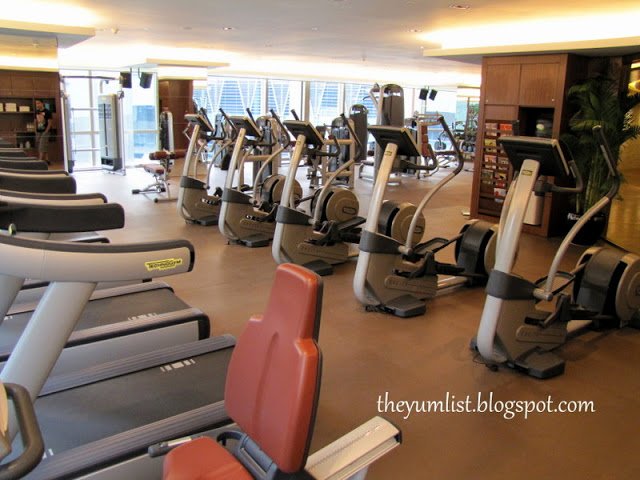 Gymnasium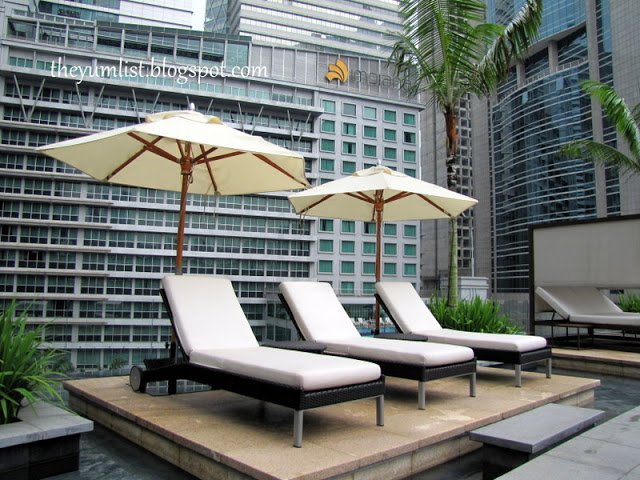 Pool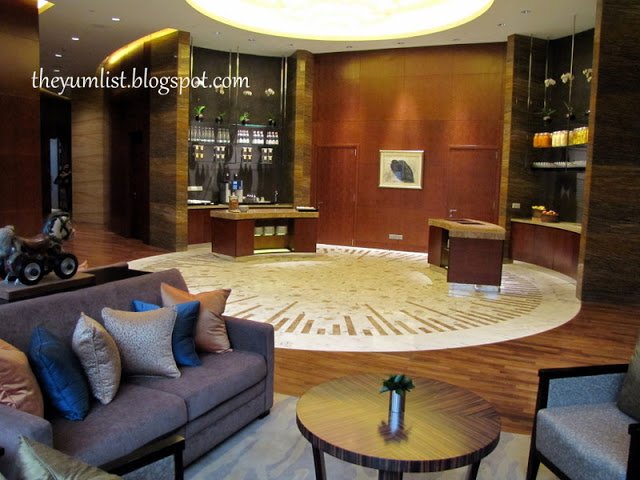 Meeting Room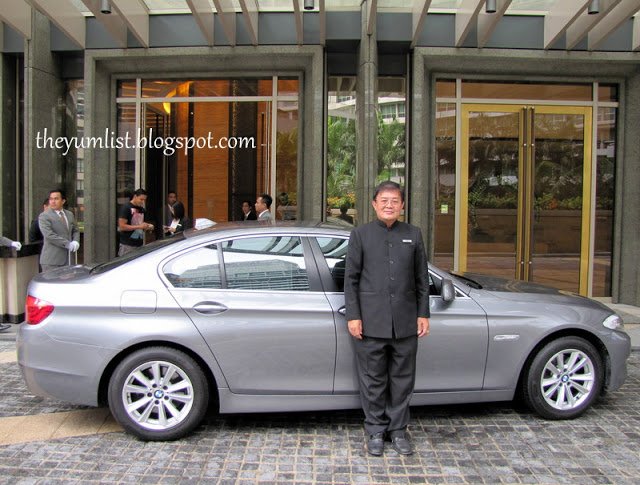 Why drive when the hotel can arrange a pick up for you in a BMW 5 Series with a friendly and informative driver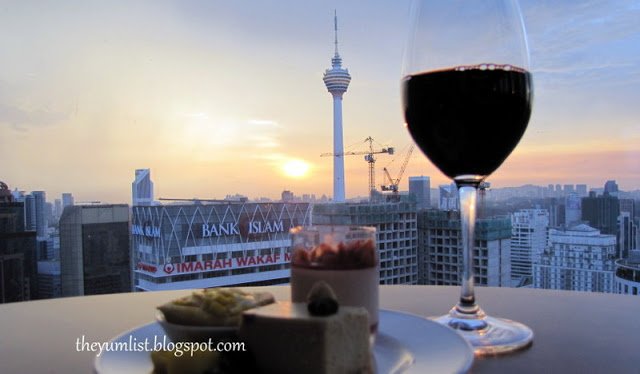 Sunset Cocktail in the Executive Club
Grand Hyatt Kuala Lumpur, Malaysia
Gosh, it seems that every week I have a new "favourite" place. So much change in Kuala Lumpur might possibly be one of the most endearing characteristics of the city for foodies and travel bugs alike. My latest beloved is the Grand Hyatt Kuala Lumpur. I don't know what I was expecting before arrival, but with so many years of travel under my belt, I definitely wasn't anticipating a wow factor. In fact, the only mumblings I'd heard about the Grand Hyatt Kuala Lumpur until the moment I entered the door were comments about an illogical organization of entrances and exits.Zooming up to the 39 floor of the Grand Hyatt Kuala Lumpur for check-in, I needed a moment to adjust when the doors of the elevator opened. Stepping out onto the beige marble floor I almost gasped as it took a moment to realize the view in front of me was a direct, non-obstructed image of the twin towers. Walking further around the ring-shaped lobby, the panorama continued to rouse further affection for the place. I'm a sucker for a view and floor to ceiling windows, so the three stories of glass I was looking through did nothing but delight.
The Grand Hyatt takes the "Grand" part seriously. High ceilings and wide uncluttered spaces create a feeling of luxurious spaciousness. Guests are treated to pretty much the same in their rooms too. Whopping windows, open bathrooms, lounge, desk and dressing areas must make their entry level rooms some of the biggest in town. Glorious bedding, bathrobes, and slippers facilitate a more than comfortable stay. Small touches such as jars of cookies, nuts, and chocolates are just a few examples of the details the Grand Hyatt pays attention to.
If having a quick getaway within the city, we often like to upgrade to the executive club in most hotels. Giving benefits of breakfast non-alcoholic drinks and light snacks throughout the day and cocktail hours around sunset there really is no reason to leave. Promoting yourself to the Grand Club at the Grand Hyatt also means personalized check-in and check-out, internet access in room and in the Grand Club Lounge, one-hour complimentary boardroom use and a pressing service for one suit per stay.
The gymnasium is fully stocked with the sleek and mechanically gifted Technogym equipment. Enough treadmills to cater for any peak period and a variety of resistance machines, free weights, balls, mats and other tools will keep any gym junkie happy. The pool area is a grand oval with islands of tropical lushness spotted around the edge and down the middle. It's a rather surreal and exciting experience to see white umbrellas shading beach chairs against a backdrop of skyscrapers. Essa Spa, located on the same level, provides hours of luxury or a quick time efficient treatment.
Function and meeting rooms are something special too. They're not your ordinary cookie cutter spaces, but uniquely designed habitats that would make any reluctant employee happy at the thought of a meeting. The Residence, for example, offers six discrete meeting spaces furnished with soft lounges, comfortable armchairs, multistory bookshelves, towering ceilings and are also equipped with open kitchens.
Three Food and Beverage outlets are each unique, holding their own distinct kitchens. Thirty8, as you might guess, is located on the thirty-eighth floor of the building and promotes a 360 degree perspective of the city viewed through its giant windows. J P Terrace is a contemporary inner city space with a variety of seating indoors and out, looking like (if not better) than any off-street hideout in the middle of Sydney. The Poolside restaurant is perfect for capturing the holiday mood with its shady tables and wall gardens.
Okay, so some say the layout, especially in regards to the lifts, is a little perplexing. For the spatially challenged (such as hubby), it might be a little confusing to go up to the lobby and then change lifts to go down to the rooms. But, learning a few map skills or going with someone who is directionally gifted (me!) will reward you with what I believe to be one of the nicest hotels currently in the city.
Reasons to visit Grand Hyatt Kuala Lumpur: spectacular views from every room, exceptional service, super central location
Grand Hyatt Kuala Lumpur
12 Jalan Pinang

50450 Kuala Lumpur
Malaysia
+60 32182 1234