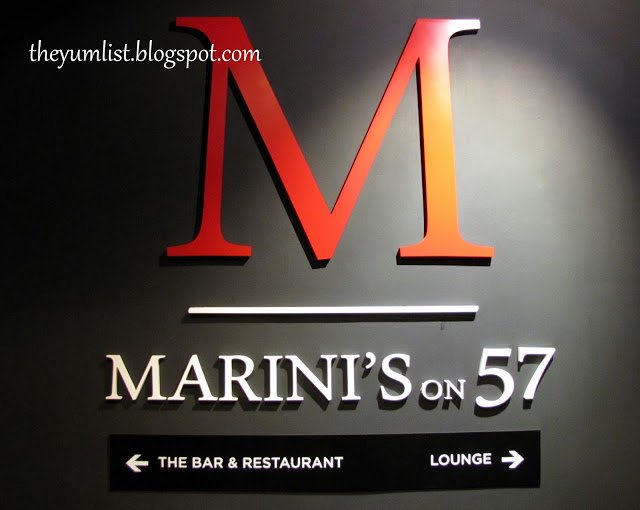 Marini's on 57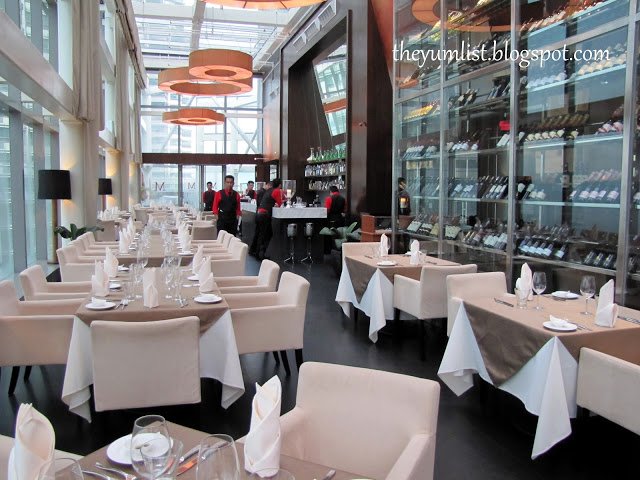 Marini's on 57 Restaurant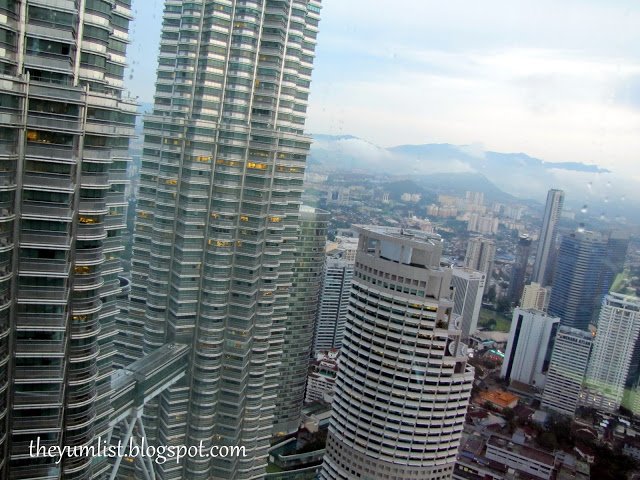 View from the Bar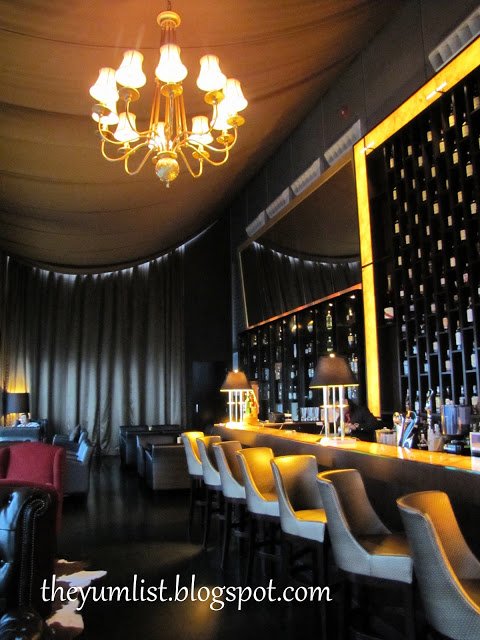 Marini's on 57 Lounge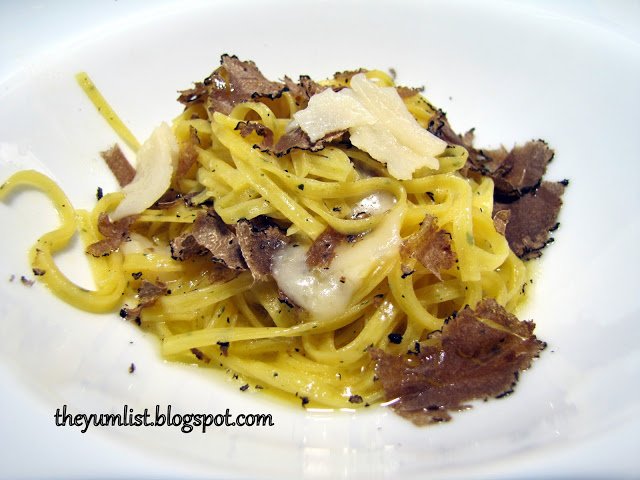 Tagliolini con Parmiggiano Creama e Tartufo RM220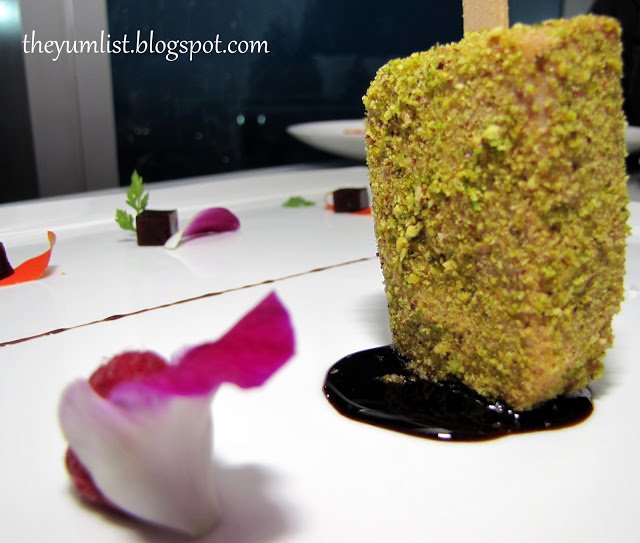 Fegato Grasso con Salsa al Vino Caramelizzato at RM98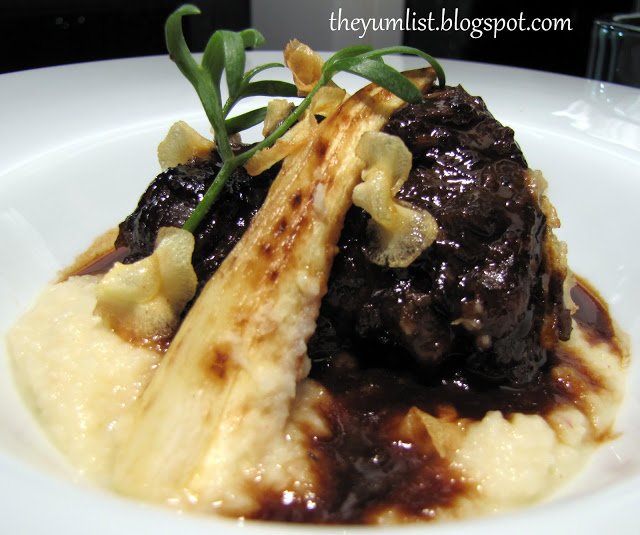 Guanciale di Bue Stufato al Chianti RM168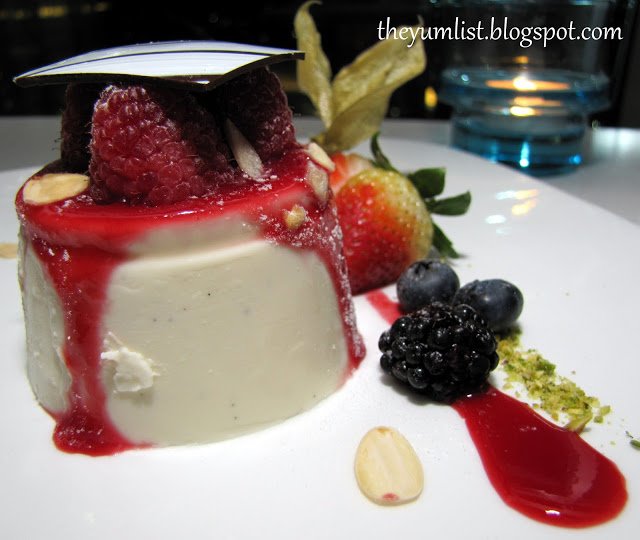 Panna Cotta Fresh Raspberry RM22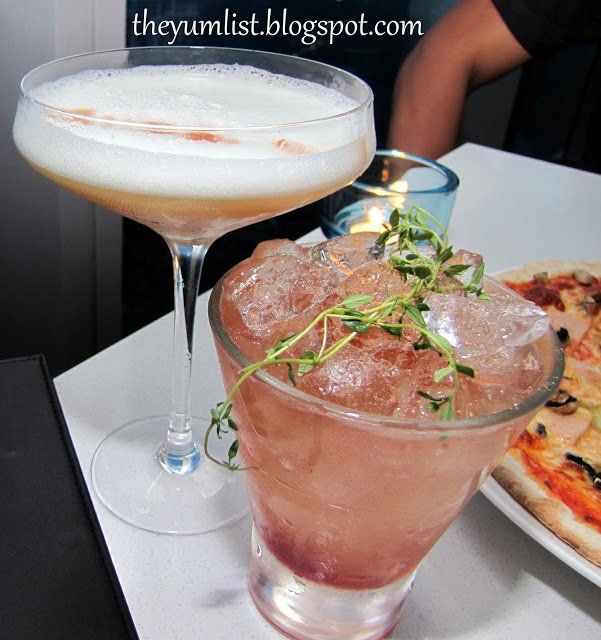 The 57 Sour (bourbon, egg white, passionfruit) & Marini's Sangaree (gin, rosemary, Taylors Tawny Port) – happy hour special RM25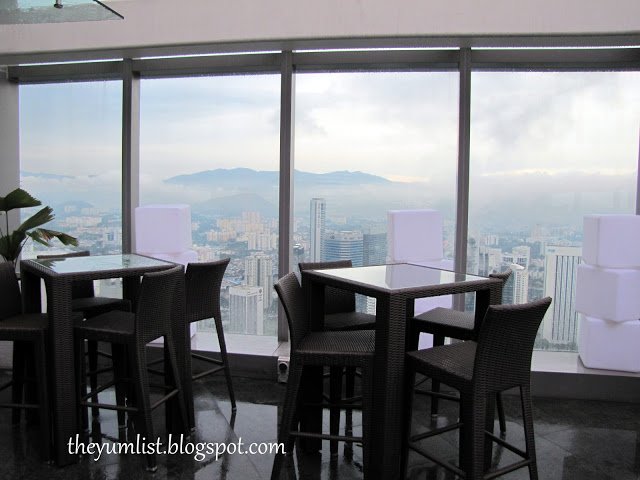 Al fresco area with a view
Marini's on 57, KLCC, Kuala Lumpur, Malaysia
"There can't be a good living where there is no good drinking"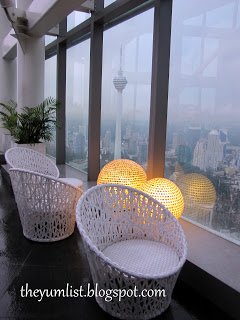 Outdoor Area
Towering above all other food and beverage outlets in town,
Marini's on 57 is the latest in vogue place to be. A super convenient location
in the heart of the city sees the crowds flock after work and the multitude
only thickens as the evening progresses.
Divided into three sections, restaurant, bar and lounge
alongside three uncanopied al fresco areas, guests can take their pick of
location depending on their mood. Although, you better know your mood two weeks
in advance, as that is what it is takes to get yourself a table at Marini's on
57 – at least in the case of the restaurant. Only seating 70, it's highly
recommended to book ahead of time.
The lounge features dark wood, sofas and floor to ceiling
whisky shelves. The restaurant is decked out in neutral hues providing an
elegant dining scene and the bar is bright and boppy. The menus differ between
all three and the ambiences are distinctly different. Whisky and cigars are the
norm for the lounge, cocktails and light bites including terrifically thin
crusted pizzas are the thing at the bar and expensive fine Italian dining and a
comprehensive wine list are featured in the restaurant.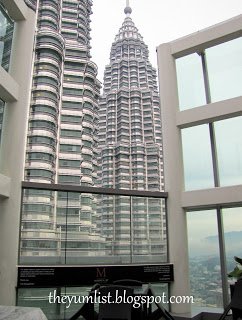 Twin Tower View
Those on a budget are well advised to head straight to the
bar for sunset specials. For the financially endowed patrons, an exclusive seat
in the restaurant with exquisite service, exquisite meals and exquisite prices
might be more suited to those with a purse full of platinum cards. Either way,
service and views remain a real attraction and Marini's on 57 is worth checking
out.
Seated at the bar, we sampled cocktails constructed by a
talented mixologist, Junior. Twelve signature concoctions, alongside a number
of classics, were what I call "mature" beverages. Not a fan of the overly sweet
mixes geared towards new drinkers found all over the city, I was quite fond of
the few we tried at Marini's on 57. The 57 Sour, Marini's Sangaree, Bali Hali
and Hibiscus Daisy were all inventive, moderately sweetened and had enough
alcohol to be detected in the first sip but not over powering.
Culinary master, Chef Federico Michieletto has a long
history of awesomeness and heads up the crew at Marini's on 57. The dishes we
tried from the restaurant were nothing short of delicious. Tagliolini con
Parmiggiano Creama e Tartufo is not in everybody's wallet range at RM220 a bowl
but is a truly formidable dish comparable with any I've tried in Italy or
Italian fine dining kitchens around the world. Thin ribbons of homemade pasta
were generously coated with parmesan flakes, cream, egg yolk and shaved black
truffle.
Hibiscus Daisy RM40
Bali Hali RM38
The Fegato Grasso con Salsa al Vino Caramelizzato blew our
taste buds into a slobbery frenzy. The pan fried duck liver served with apple
and caramelized wine was presented as a rectangle on a stick looking much like
a decadent nut coated ice cream. Biting into the wedge felt much the same. The
creamy luxurious paste hid a surprising tang with a stream of caramelized wine released
from the centre upon first bite.
Guanciale di Bue Stufato al Chianti was a supremely rich and
tender boulder of wagyu beef cheeks with stewed turnips and chianti sauce on a
potato mash. Full bodied, this dish was too much for me to finish, much to
hubby's delight who swiftly licked the bowl clean.
Splendidly pleased with the service, views and food, my only
complaint about the bar is the amount of smoke. I'm guessing on a clear night
that would be eased with many people moving to the outer decks, however the
night we dined was a drizzly one so the crowd contracted in rather than
expanding out.
Smoke sensitive or not, I'd recommend you skip paying for a
ticket to walk across the Skybridge, and instead take a bird's eye view of it
by booking a table at Marini's on 57 for some of the best views and service in
town.
Diavola Pizza – tomato, mozzarella, chicken ham, artichokes
, mushrooms RM45
Reason to visit:
highest bar/ restaurant/ lounge in the city, incredible views, the hip place to
be in KLCC
Marini's on 57
Level 57 Menara 3 Petronas
Persiaran KLCC
Kuala Lumpur City Centre
50088 Kuala Lumpur
Malaysia
T +603 2386 6030
F +6 03 2161 2998