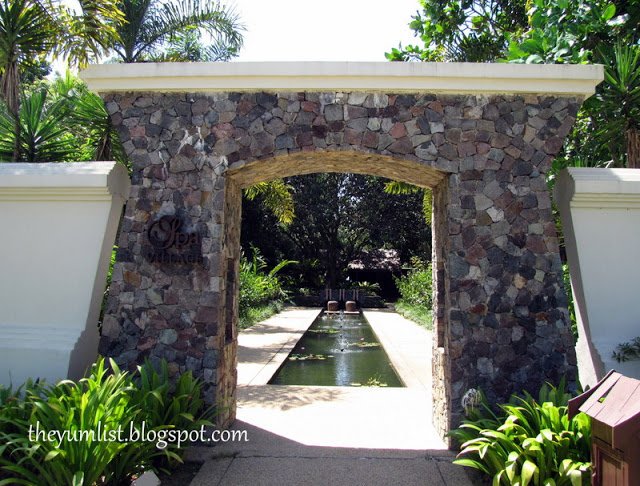 Entrance to Spa Village, Tanjong Jara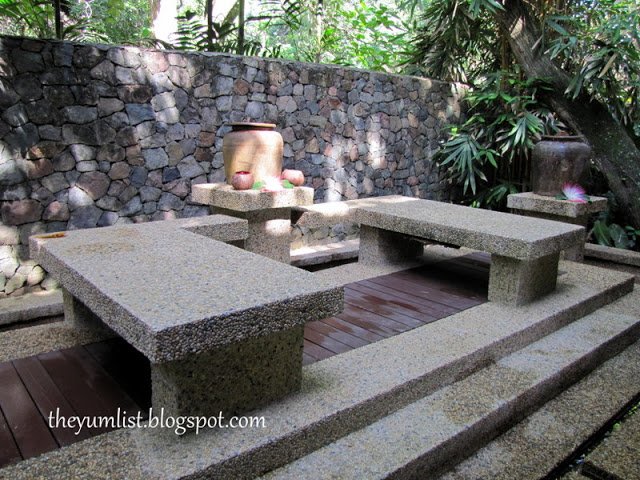 Bathing Area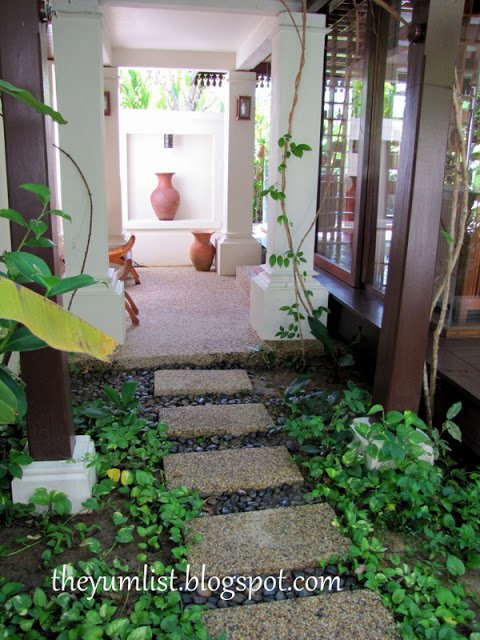 Treatment Villa
Treatment Room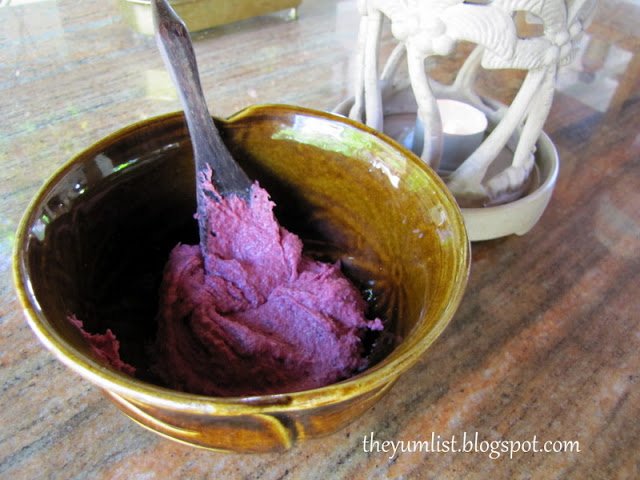 Hibiscus Body Scrub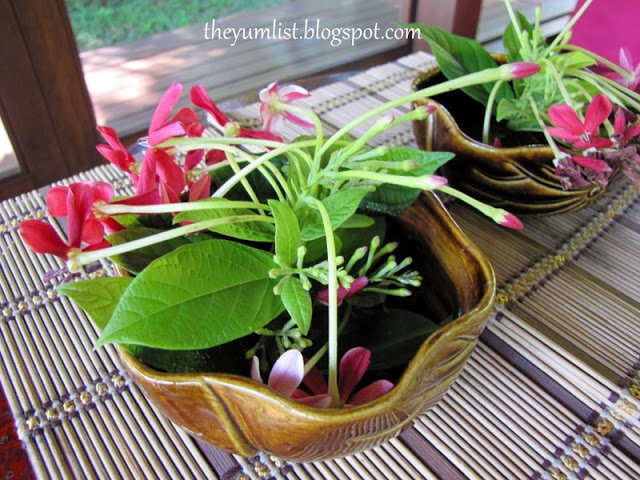 Tropical Flowers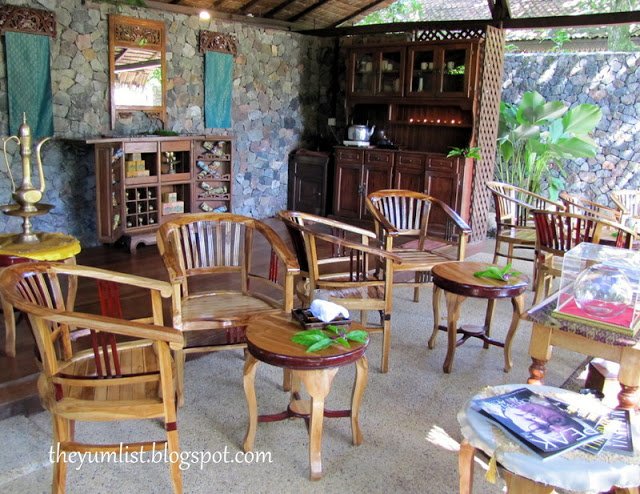 Relaxation Area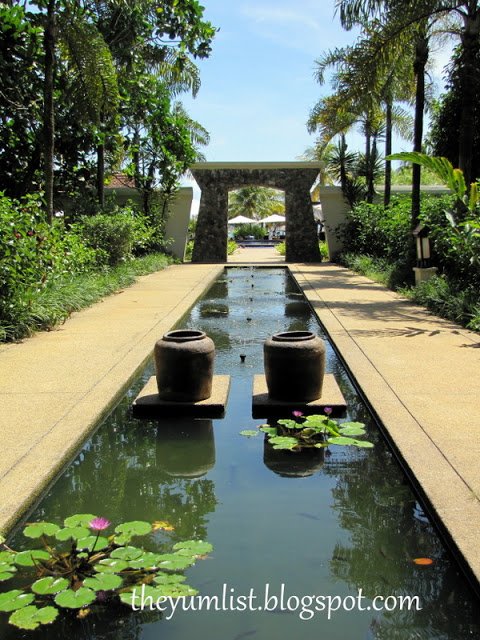 Leaving the Spa Village
Spa Village, Tanjong Jara Resort, Terangganu Malaysia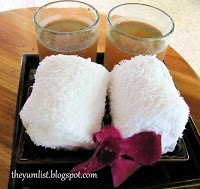 Cool Drink and Cold Hand Towels
YTL properties around Malaysia are known for their Spa
Villages and Tanjong Jara Resort is no different. With a reputation of one of
the best spa chains in Malaysia, a treatment at one of their spas never fails
to impress. Each location celebrates its
location by incorporating local ingredients and traditions into their
treatments, so at Tanjong Jara on the East Coast, expect to see lots of Malay
culture and tropical products infused into first class experiences.
Our treatment began with a procession designed to preserve
and nurture local Malay customs, the Mandi Bunga. Originating in royal palaces
as part of the coronation of a new king, this flower bath ceremony is also
undertaken by young couples on the eve of their wedding. One lucky couple
staying at Tanjong Jara Resort is chosen each day to be part of the ritual
which starts with local ladies banging percussion instruments and collecting
the pair from their florally decorated table after breakfast. On a walk around
the resort, water is drawn from ancient water jars that symbolize the seven
sources of fresh water used in the practice. Upon arrival at the Spa Village we
were clothed in sarongs and bathed with this cool flower water and with each
dousing wishes for happiness, prosperity etc were bestowed upon us. Invigorated
by the soaking we stayed on to continue our treatments.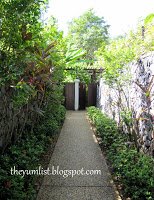 Walkway to Treatment Villa
Escorted to a private spa pavilion we already felt at peace
amongst the natural spaces with garden surrounds, stone pathways and ceramic
pots. This is where we prepared for our signature treatments. Both lasting 100
minutes, I took part in the Asam Roselle Experience, and hubby in the
Traditional Malay massage.
A blend of roselle, ginger, nutmeg, galangal and karoteno
oil was massaged into my skin in long kneading strokes relieving the tension in
my back, neck and shoulders. This was succeeded with a roselle cream scrub
serving to exfoliate and remove dead skin cells. The addition of rice and
coconut oil to the blend left my skin feeling supple and baby smooth.
Hubby could not praise his experience any higher. A full 100
minute massage consisting of long kneading motions and pressure point therapy
left him feeling rejuvenated and cheerful. A special oil made with local
ingredients such as turmeric, cinnamon, garlic, onion and citronella claims to
invigorate circulation. Changing back into our clothing we ended our morning in
the relaxation area with roselle tea.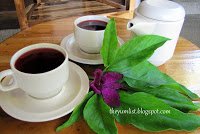 Hibiscus Tea
Tanjong Jara Resort is now the fourth Spa Village I have
experienced. 100 percent impressed with every one, I have yet been able to find
even the tiniest of fault in any venue. Going above expectations, each experience
has been uniquely different with the influence of local heritage and resources
into treatments, yet maintaining the common thread of professionalism and
first-class service in all locations.
Reason to visit:
sublime spa therapies by professionals in peaceful tropical surrounds
Spa Village
Tanjong Jara Resort
Batu 8 off Jalan Dungun
23000 Dungun
Terangganu, Malaysia
YTL Travel Centre
+6 03 2783 1000