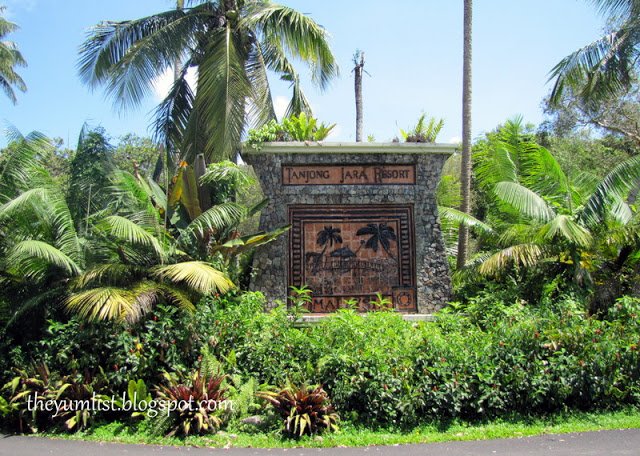 Tanjong Jara Resort, Terangganu, Malaysia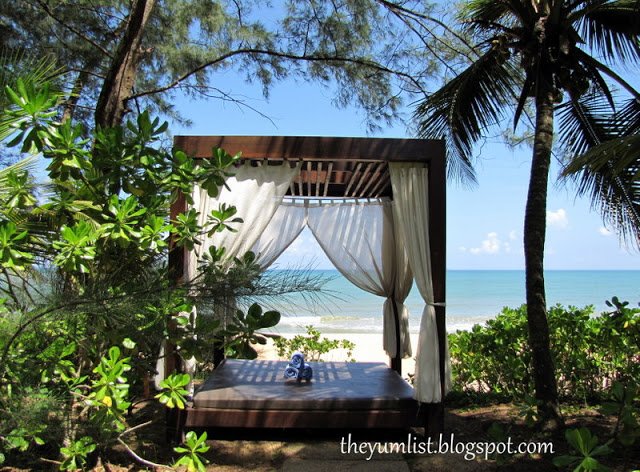 Lazy spot by the beach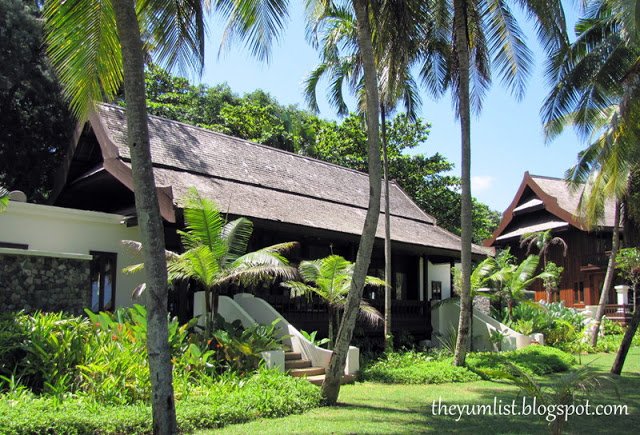 Junior Suite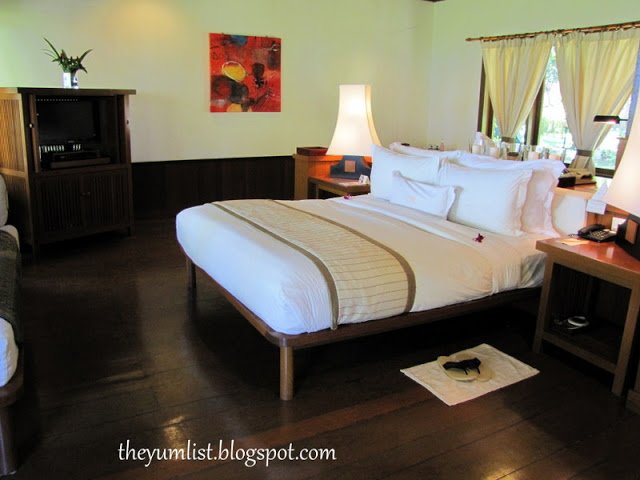 Bedroom in Junior Suite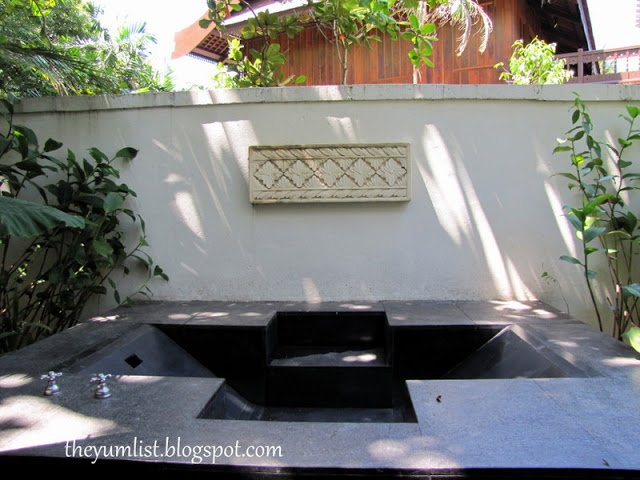 Outdoor Bathtub in Junior Suite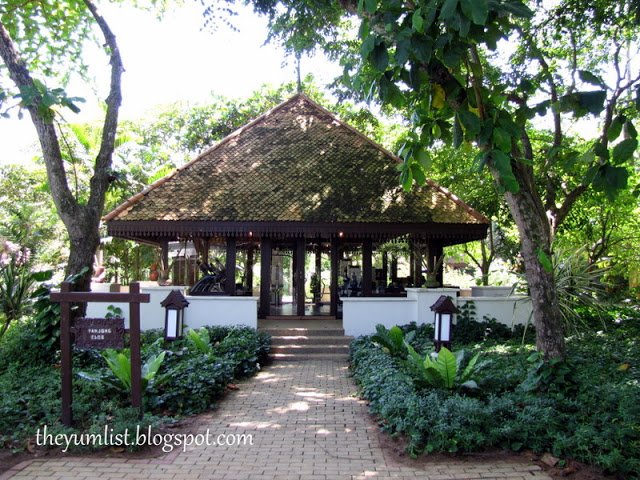 Gymnasium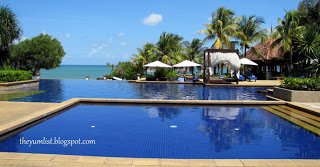 Pool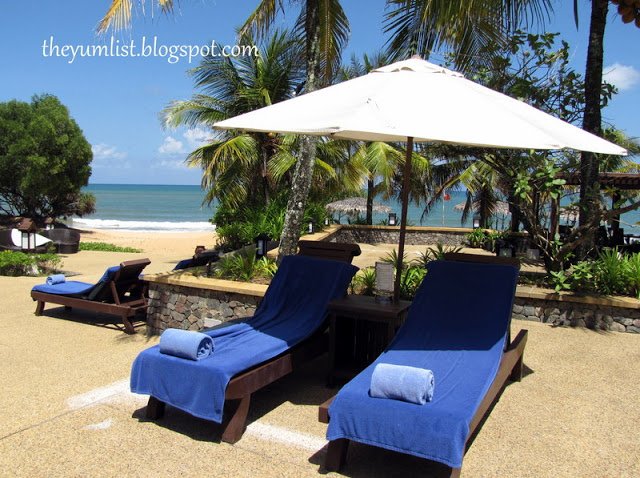 Sunchairs by the main pool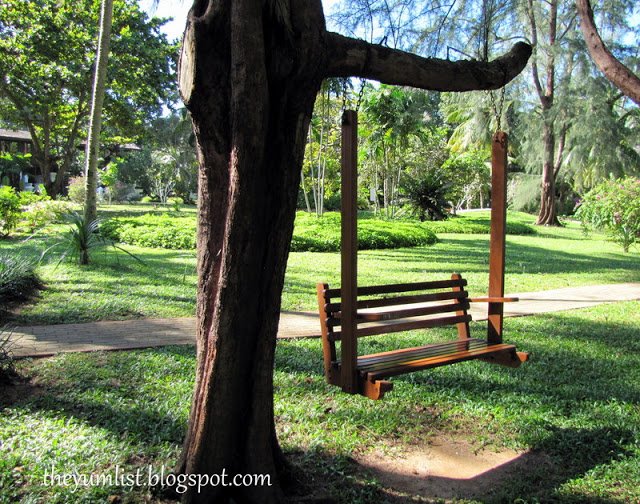 Tree Swing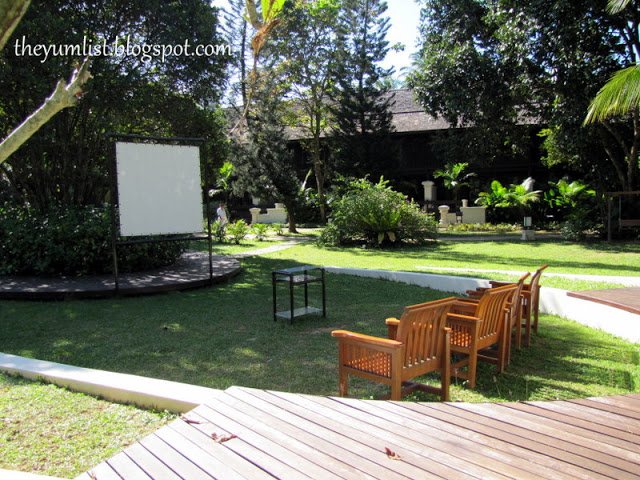 Outdoor Cinema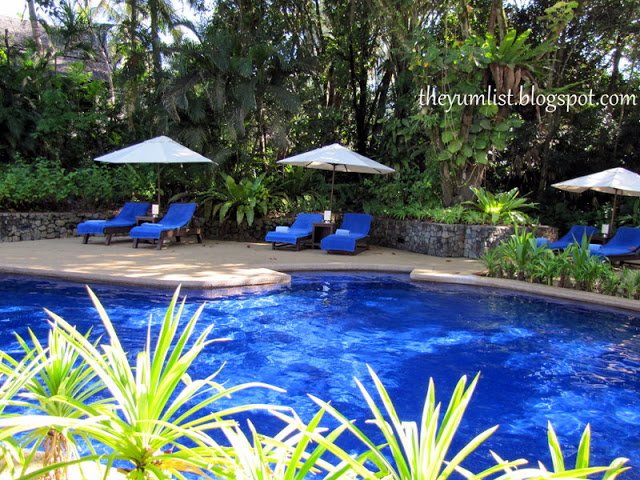 Adult's only pool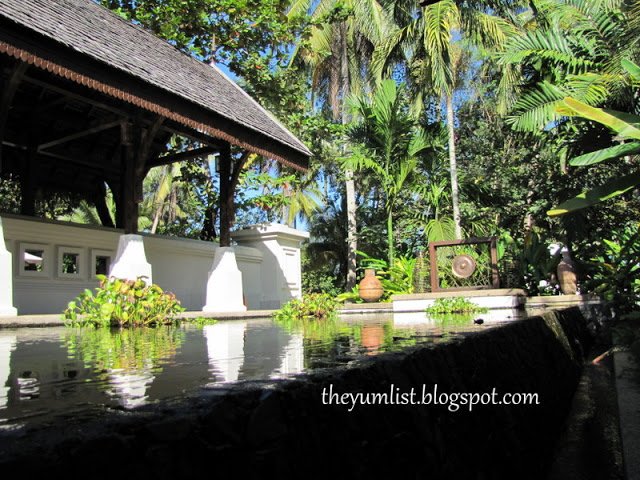 Lobby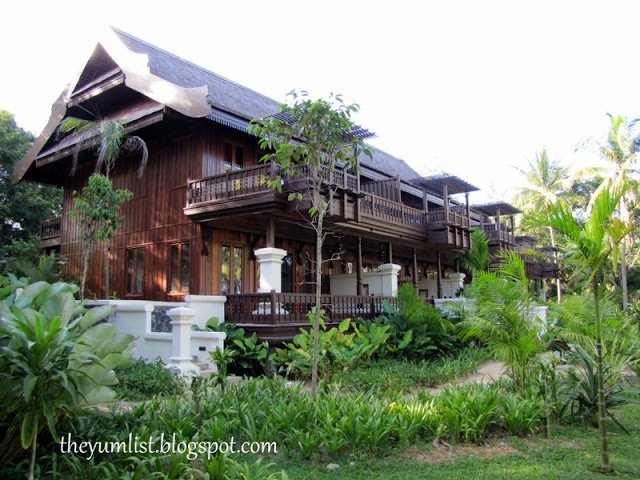 Rooms built in traditional Malay style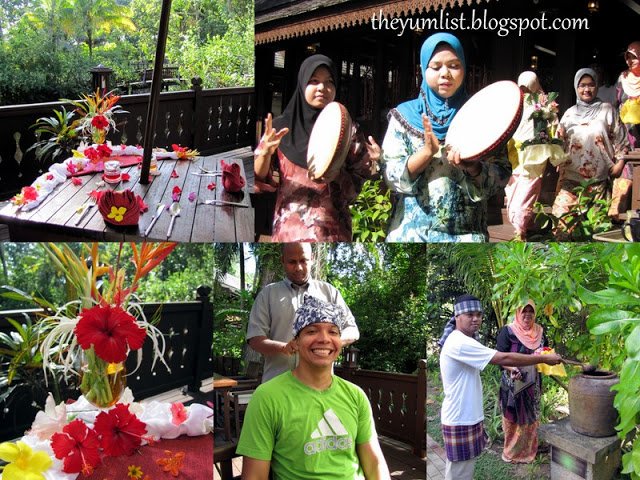 King and Queen Procession – saved for couples (especially newlyweds) as a ritual for opening the spa each day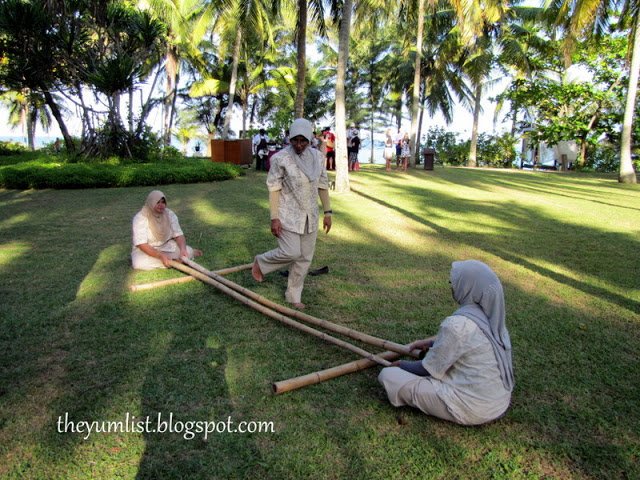 Kampong Activities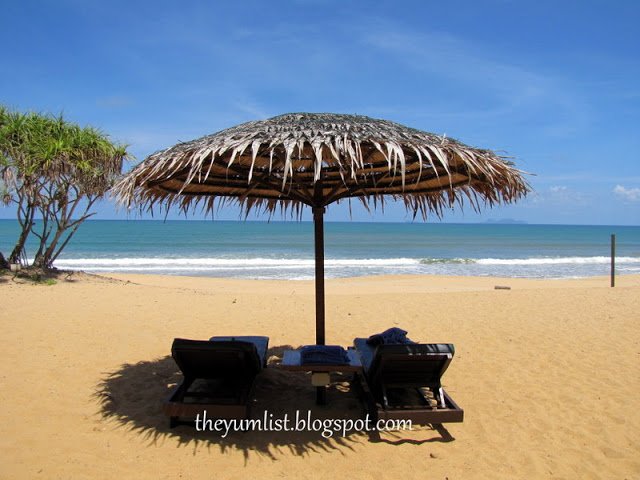 The beach facing the South China Sea
Tanjong Jara Resort, Terangganu Malaysia
Unmistakably Malay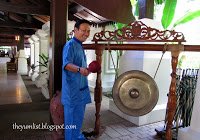 The Welcome Gong
signifies your arrival
Based on the architecture of the 17th century Istanas, Tanjong
Jara Resort is elegantly crafted to replicate the wooden palaces of the Malay
sultans. Occupying a 17 hectare site, the property faces the South China Sea
and while gardens are clearly landscaped, there remains a tropical rusticity
about them enhancing guests' connection with nature.
Even when the resort is full, you feel as though you have
this tropical paradise to yourself. Spread across lush gardens with lawns
sprouting coconut palms leading out to the wild blue sea there are plenty of
private nooks for you to immerse yourself in. Tanjong Jara Resort is a sun
seeker's paradise in the dry season or a cultural getaway in the wet. You don't
have to have sunny days to enjoy the sea. The ungovernable monsoon waters are a
sight to be viewed from the wall to ceiling windows of Nelayan restaurant or
your room's balcony, while the calmer hum of the sea gently rocks you to sleep
in the sunny season.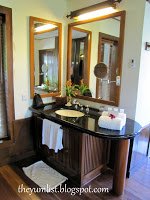 Bathroom Junior Suite
Rooms are huge with comfy bedding and luxurious amenities.
Places to sleep, sit and spread are a plenty with every room offering a day bed
and balcony to enjoy the scenery. TV, mini fridge etc are the standard
provisions of every 5 star resort. Our Junior Suite had the added luxury of an
outdoor tub. A call to room service saw it filled and sprinkled with bath salts
ready to ease our weary bodies after a day full of sun and sand. Turn down
services saw our curtains drawn, mosquito coiled plugged, water and slippers by
our beds and aromatherapy oils burned.
Two restaurants give a taste of western and local cuisines. Nelayan
sets you up with contemporary beachside dining, offering sumptuous seafood
either in the chilled indoors or al fresco seating on the patio. A light airy
atmosphere during the day is transformed into a romantic ambience after sunset
with the assistance of lanterns, a bonfire and the moon. Di Atas Sungei gives a
village feel with its dark timber and Malay structure overlooking a stream. A
semi-buffet breakfast provides staples such as breads, cereals, fruits and
noodles on a smorgasbord, while a limited menu of mains can be ordered a la
carte. Dinner proposes an exciting culinary journey, without menu, shaped
instead by the Resort's Menu Masters. Based on the catch of the day and
seasonal ingredients purchased at the morning market, tell your master what you
feel like and they will prepare the high quality produce of the day in the
style that you desire. A third outlet, Teratai Terrace serves evening cocktails
poolside and steamboat upon request.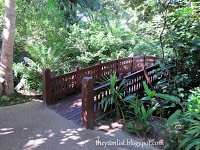 Bridge over creek running to the sea
An adults only pool with a depth of three metres and
bordered by lush gardens is a quiet location to relax. The shared infinity pool
is stylishly adorned with white umbrellas and blue cushioned deck chairs. A
gymnasium, tennis courts and water sports centre encourages the active. A host
of activities such as cooking classes, water and land excursions, cultural
activities and entertainment allow you to connect with the local heritage
through hands on experiences with local customs and traditions. Not to be
missed is a cooking class with Chef Ann, the outdoor cinema and the Kampong
Sucimurni Lifestyle activities.
A stage of lawn, coconut trees and blue ocean set the scene
for the Saturday evening activities. Local townspeople come to the resort to
demonstrate kampong life through their hobbies, food and music. Pancakes, fried
fish sausages and roselle juice feed the hungry. A celebrity monkey, Jara,
picks coconuts from the palms, which are then skillfully dehusked and handed to
guests with straws for refreshment. Watch ladies paint batik, join in a local
board game or be more active with a local version of football or masterful
stick jumping.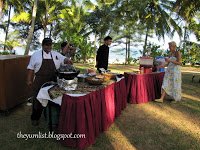 Kampong Activities
The Spa Village
is reason alone to visit Tanjong Jara
Resort. Hours can be whiled away in the peaceful surrounds. As is the theme
with Spa Villages around Malaysia, each location is distinctly different, basing
treatments on local resources and traditions.
Accessible by car, approximately five hours from KL, or by a
one hour flight followed by another hour's car journey, Tanjong Jara Resort is
located on the East Coast in the state of Terangganu. Special monsoon packages
are available with a host of experiences included such as spa treatments and
cooking classes. At any time of year, the residents' packages are excellent
value for Malaysian and Singaporean residents including full board with
accommodation. Call the YTL Travel Centre for the best deals.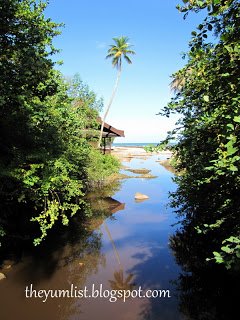 Creek leading out to the sea
Reason to visit: a
charming escape far from the worries of the city, landscaped tropical gardens,
sounds of the sea, magical Spa Village
Tanjong Jara Resort
Batu 8 off Jalan Dungun
23000 Dungun
Terangganu, Malaysia
YTL Travel Centre
+6 03 2783 1000