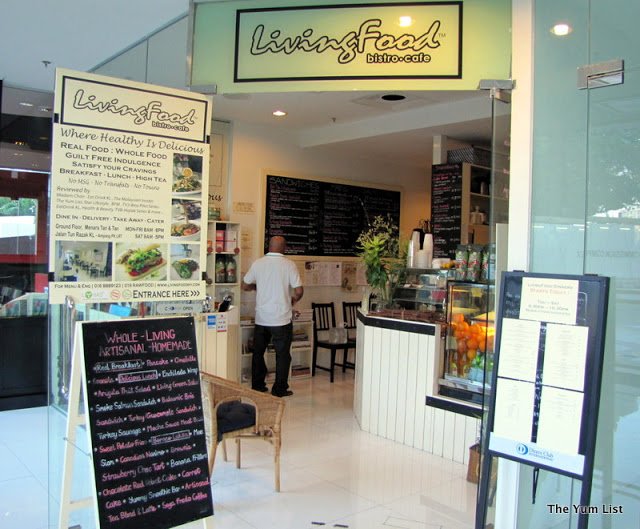 Living Food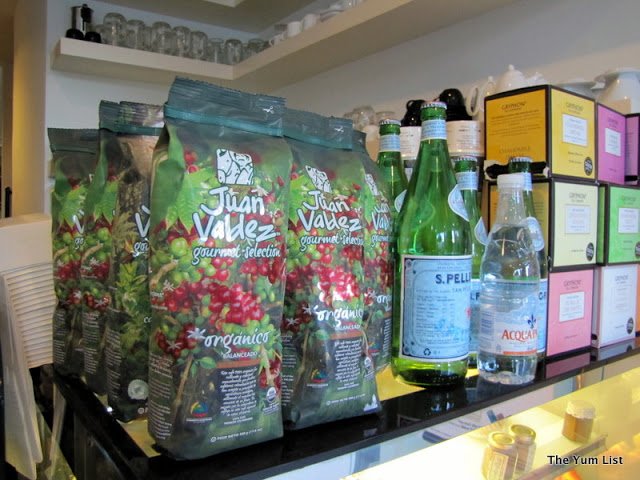 Juan Valdez organic coffee – don't miss this brew prepared with ionized water and raw milk – divine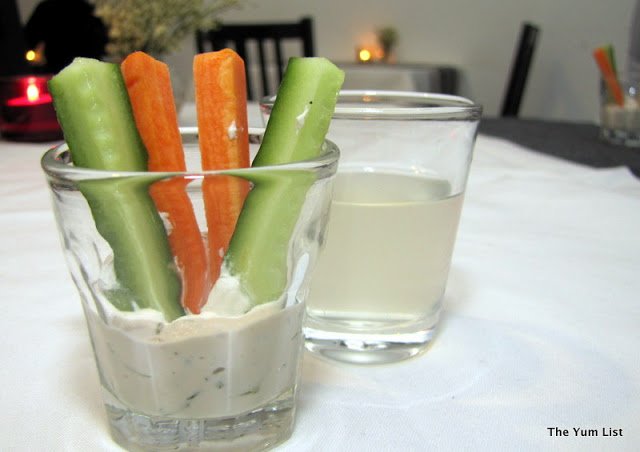 Enzymes and Crudites with Probiotic Nut Cream – served at the start of every meal, this amuse bouche prepares your tummy for happy digestion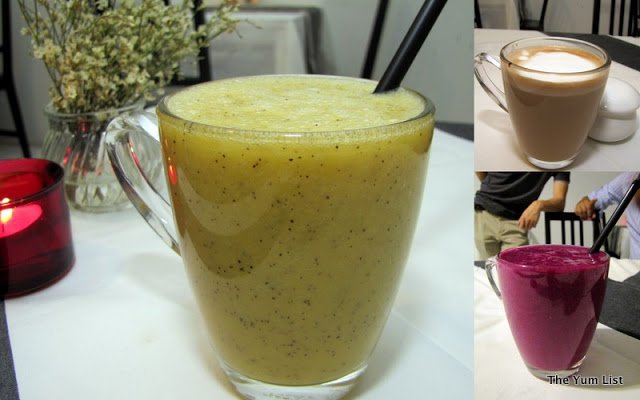 Smoothies are thick and fresh at Living Food. Organic Juan Valdez is made with ionized water and raw milk – an unbeatable combination. Come for the drinks and you won't be disappointed.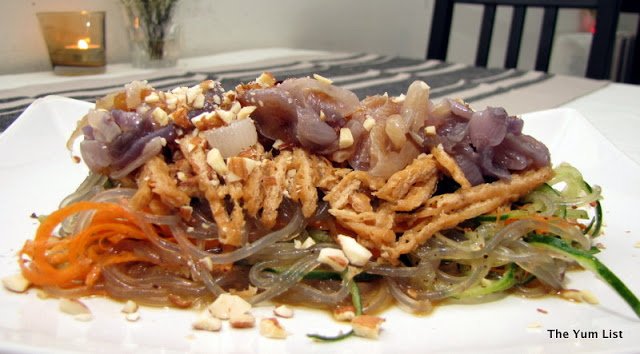 Mekong Salad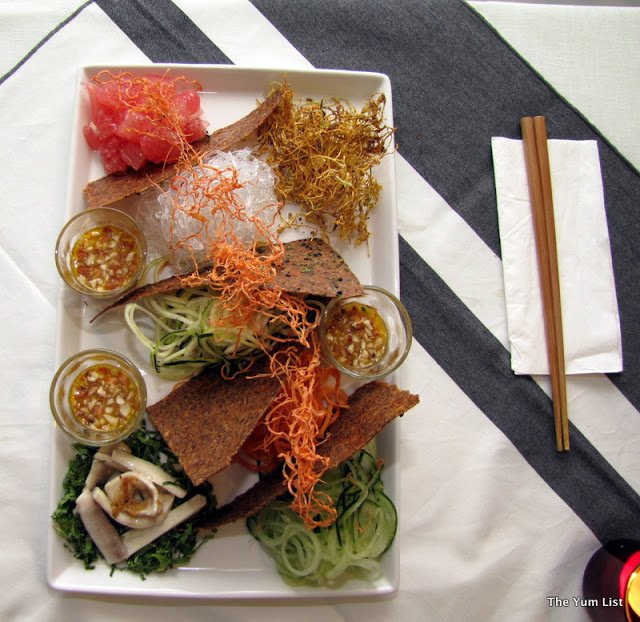 Yee Sang – my favourite of the season! As each hotel and restaurant try to outdo each other with the most luxurious and prosperous Chinese New Year salad, I believe Living Food has aced it with this mouth watering version.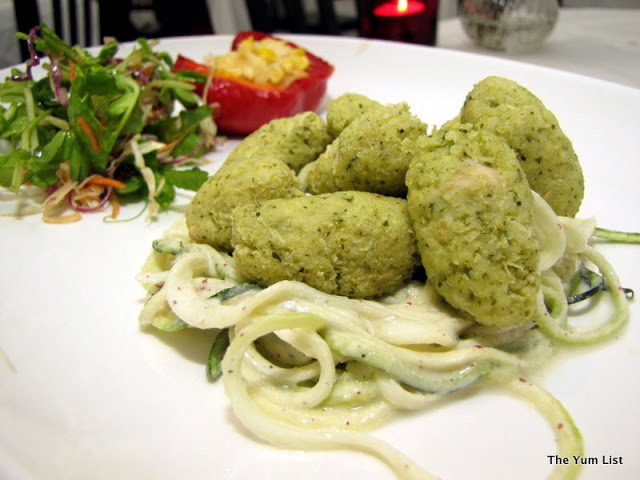 Zucchini and Macadamia Gnocchi!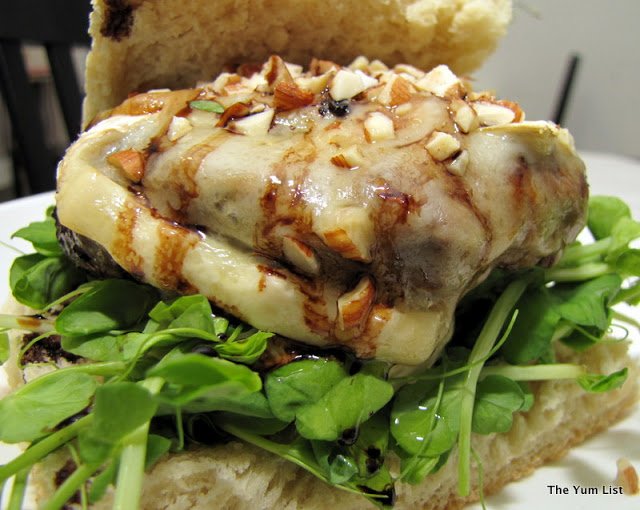 Posh Burger – 100% grass fed lamb patty topped with melted brie cheese, chopped nuts and fresh greens – luscious.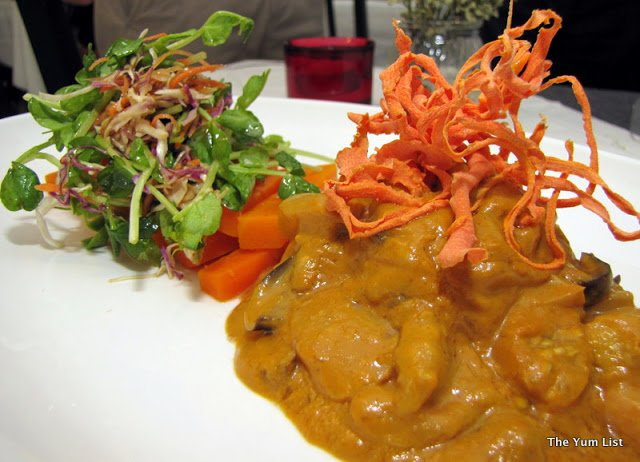 Lychee Curry with Aubergine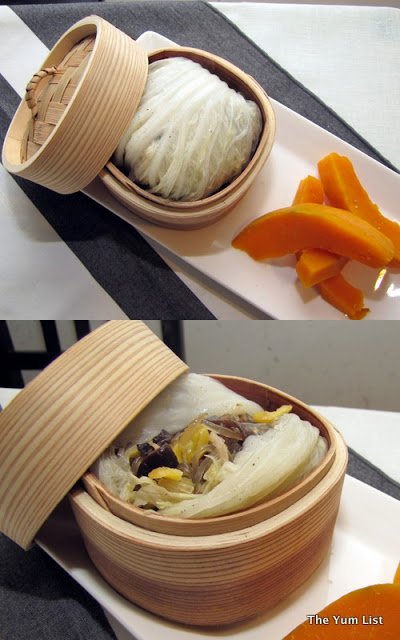 Chinese Treasure Box – mushrooms and chestnuts steamed in napa cabbage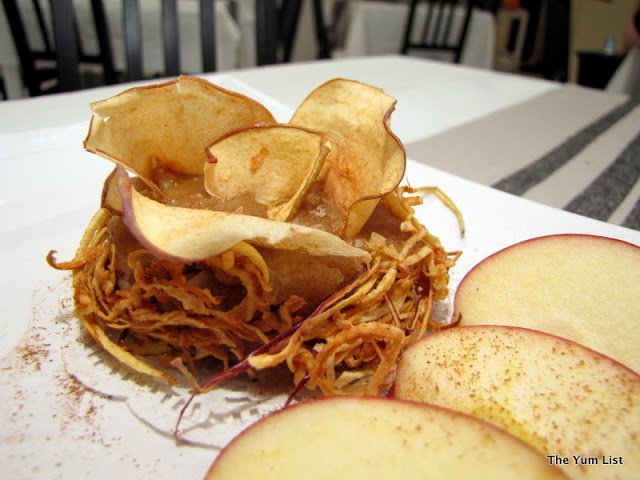 Salted Caramel Gateau – ensemble of apple and nuts coated with salty caramel with macadamia and medjool dates – I could eat this every day without tiring.
Words: Kirsten Durward     Photos: Monica Tindall
Real People…. Real Food
Tucked away on the corner of Tun Razak with Lorong Kuda, Living Foods offers quite simply some of the best food in the city. Unpretentious white and black décor sets off colourful artwork on every wall.  Hats off to the genius in the kitchen, Chef Ashley, whose beautiful food is sure to stimulate even the most jaded of palates.  Here is a place where delicious is good for you; you can eat to your heart's content and sleep easy afterwards…
Owner, Phillip, speaks from the heart about his passion for real food and the importance of freshness and flavour.  Every dish is freshly prepared to order, absolutely worth the extra time you have to chat with your friends while enjoying a real fine dining experience at bistro prices. With son Stirling heading up the friendly service and daughters Ashley and Emily in the kitchen, this family team genuinely delight in sharing their food philosophy with an ever-growing flow of happy customers.
Monica, Caning and I are lucky enough to participate in the first evening of the new dinner menu. We experience a sensuous feast of tongue tantalizing flavours, and textures, with a non-stop flow of refreshing kangen (ionized) water. My first taste of Living Food, and it will not be my last.
Smoothies:
All Living food smoothies are non-dairy, no sugar innovations packed with healthy, invigorating nutrients.  We taste three, each living up to expectation with a creamy smooth consistency and a wonderful balance of flavours:  Stress Combat – leafy greens sweetly blended with pineapple and banana; Yummy – a refreshing integration of orange, passion and pineapple, and my favourite;  Antioxidant –  a deep dark red speaks of the luscious dragon fruit base, the combination of chia seeds, leafy greens, and banana sensuously inviting to the mouth and very very more-ish. "Fantastic!' says Caning.
'Specials Menu':
Yee Sang Salad (68 RM) A circus on a plate, a modern work of Art, a riot of colours, shapes and textures. We spend several minutes admiring, examining and exclaiming over every detail, before diving in to the fun of active food sharing. Breaking up crackers, tipping in our individual glasses of tangy mandarin dressing before tossing with glee. 'Higher!' calls Monica as we create a fabulously messy dish.  We toss so high; prosperity is sure to come! The visual promise delivers with every mouthful a new adventure for your oh-so-lucky taste-buds. Hot oil jade perch ceviche tangles with sesame and flax seed cracker, sweet pomelo, spiralised vegetables, crushed almond and kelp noodle. Yee Sang is a seasonal dish; so don't miss out! This delight flies into my 'food heaven' category; I'm going back for more next week…
Lychee curry (28 RM) A beautifully balanced and intriguing dish, with a 'pop' of sweetness from firm and juicy lychees delighting the palate. Lotus root, aubergine, and okra combine in a creamy sauce with just enough spice to cause a little tongue tingle. Delicious! Grilled duck breast is an option for those who prefer a meatier dish (add 12 RM)
Hidden Treasure Basket (28 RM). An unassuming straw steamer heralds this dish, but our excitement mounts as we delve through the napa cabbage outer to the forest of treats within. A vegetarian's utopia; wood ear mushrooms play with their shitake cousins, emboldened by gingko nut and lotus root tangled in delicate glass noodles. Perfectly roasted pumpkin on the side completes the dish. Silence reigns, broken only by the occasional mmmmm…
From the Black Board:
Posh burger (35 RM) A zesty balsamic dressing with a fresh side salad of leafy greens adds cuts through the rich flavour of this dense grass fed lamb and mushroom pattie, enriched by a nut cream and melted brie.  Smooth texture; delicious flavour, we negotiate ever larger mouthfuls. Even vegetarian-by-preference Monica gives this one the big thumbs up. Posh is served on focaccia bread, laced with olives, cranberries and sundried tomatoes; home baked from hand ground organic flour.  A definite YUM! is scored by all three eaters.
Main Menu:
Mekong salad (18 RM) A glass noodle concoction with caramelized onion, spiral carrot and cucumber coated in a lime dressing. After the delight of the Yee Sang, this dish proves a little underwhelming for my personal tastes. Rather too few vegetables in ratio to the generous portion of noodles and not enough of the promised zesty dressing.
Living Gnocchi (30 RM) A nut and jicama combination belies the heartiness of more traditional gnocchi. The slightly crunchy texture and surprisingly tart flavour balances supremely with herbed sundried tomato pesto slipping through delicious hand made zucchini spaghetti. Monica and I happily munch our way through the watercress salad and pickled corn stuffed red pepper, perfect accompaniments to this delicate dish.
Dessert and Coffee:
Even though stuffed we have to try one dessert from the tempting range. Salty Caramel Gateau (12 RM) proves to be a sensuously sticky Middle Eastern delight of glutinous medjool dates, macademia nuts and dried apple, coated in lashings of salty caramel. All delve in for a three-way share. Monica scrapes the bottom of the dish. 'That one is a killer!' says Caning.
Cappuccino (9RM) Although the cappuccino presents more as a latte, Juan Valdez organic Colombian coffee blended with kangen water and raw milk deliver an unsurpassable smooth flavour and texture to the mouth at a perfect drinking temperature. Even this reluctant coffee drinker admits being won over, so coffee fans will be raving!
The dinner menu is available 6 – 11pm, Thursday to Saturday. Living Food also offer a delivery service with Food Panda. Call them direct to place an advance order.
*** Note: The hours have since changed. Living Food Bistro now closes at 7pm Monday – Saturday and 5pm Sundays.
Reason to visit: A unique food experience, creative, delicious and fresh.
Living Food Bistro
G04 Menara Tan and Tan
Jalan Tun Razak KL
016 8889123
019-RAWFOOD