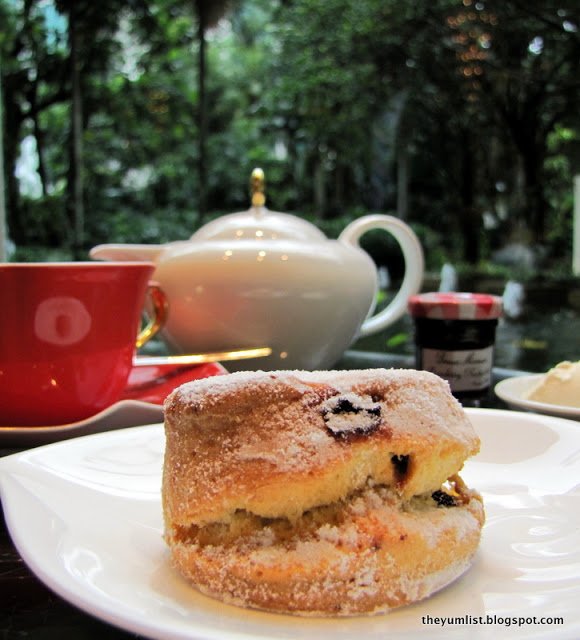 Classic Afternoon Tea, Lobby Lounge, Shangri-La Kuala Lumpur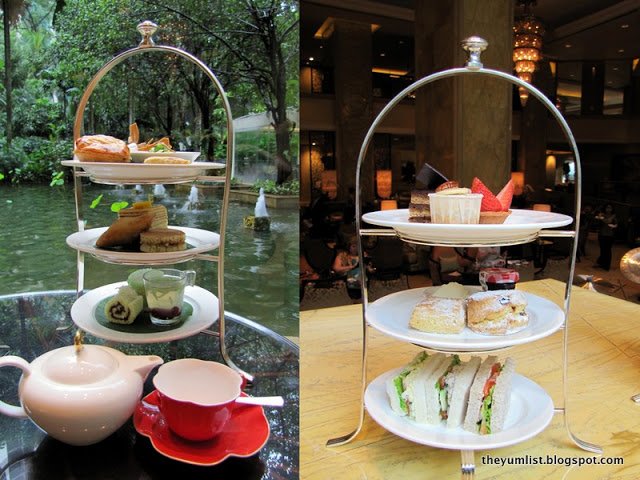 Malaysian and Classic Afternoon Tea Sets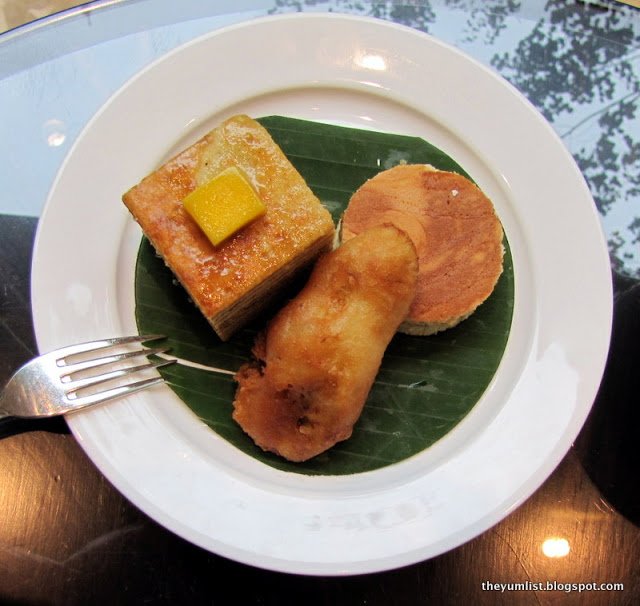 Apam Balik, Banana Fritters, Pandan Layered Cake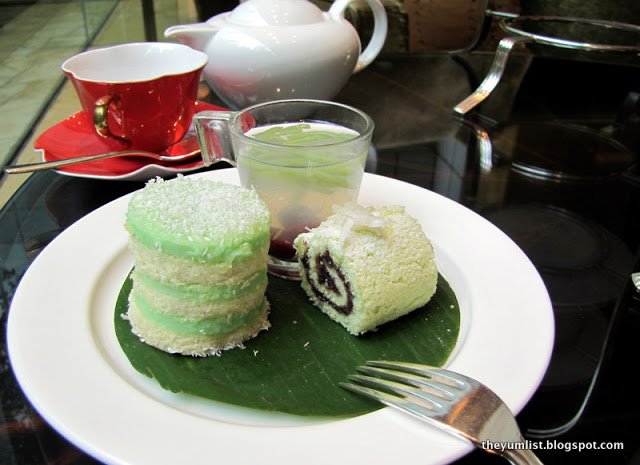 Malaysian Sweets: coconut cendol jelly; red bean roulade cake; kuih lapis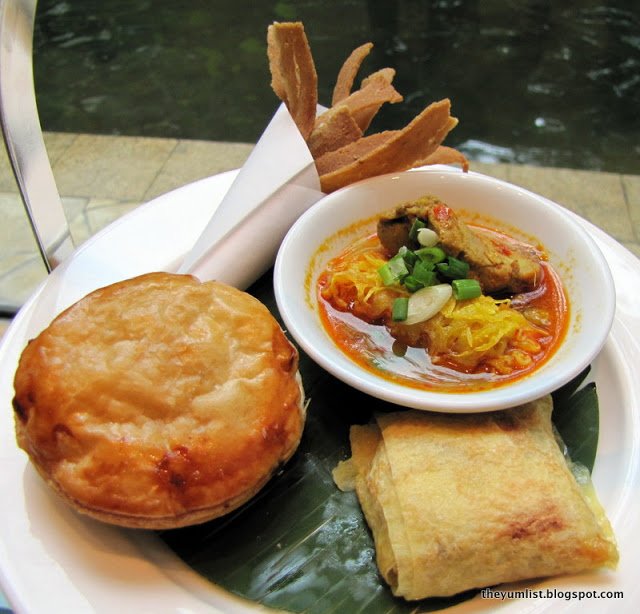 Malaysian Savouries: chicken murtabak with pickled onions; lamb rendang pie; net crepes with chicken curry; keropok lekor with sweet chili sauce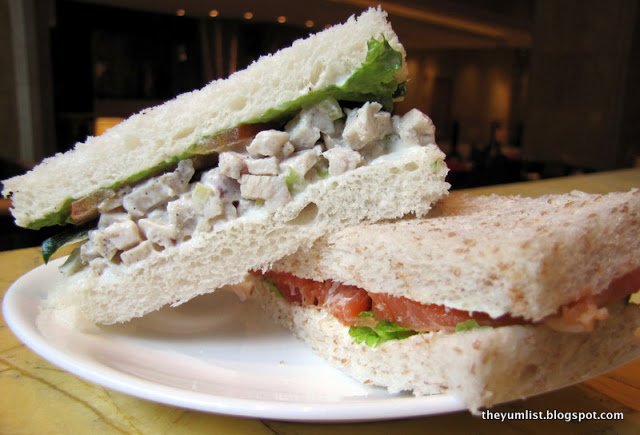 Finger Sandwiches: egg mayonnaise and mustard; free range corn fed chicken with celery and peanuts; smoked salmon with lemon creme fraiche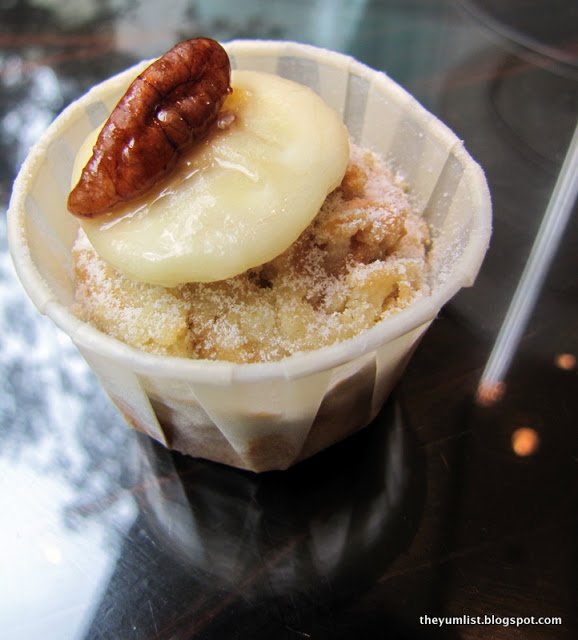 Banana Pecan Cupcake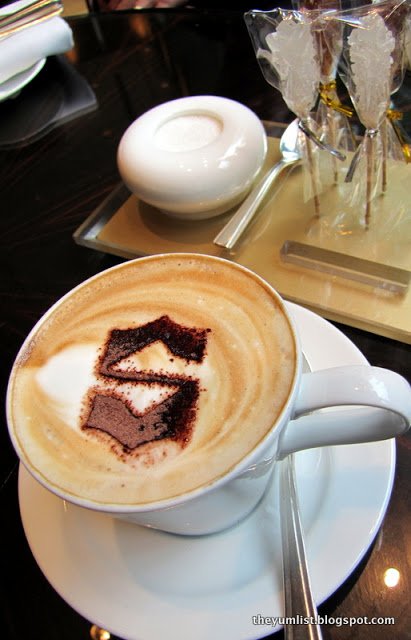 Coffee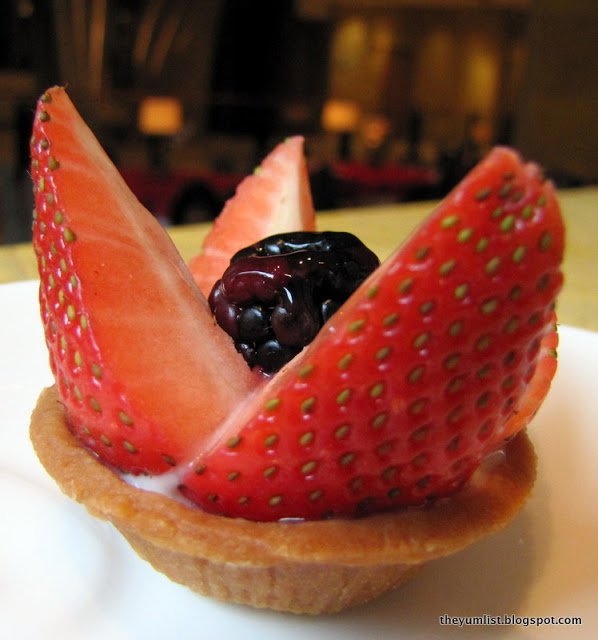 Berry Tart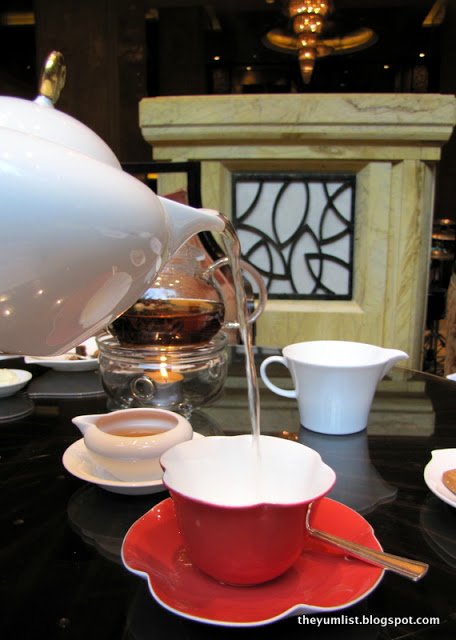 Shangri La Flavoured Tea – pineapple, kiwi-plum aroma of the babaco fruit blends with this full bodied tea blend from Java, Ceylon and India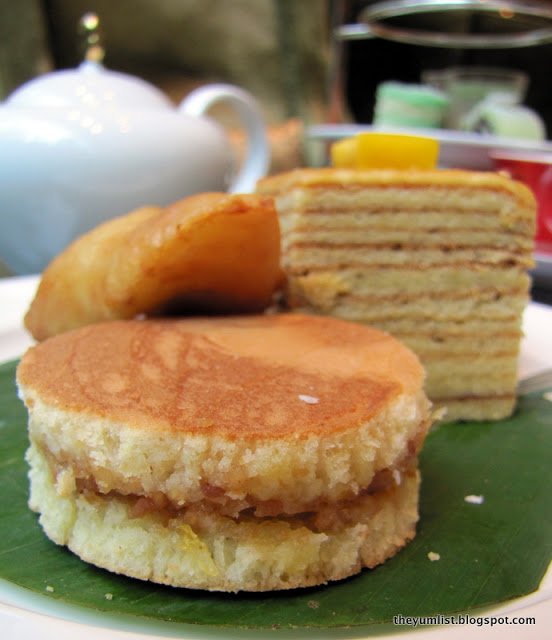 Apam Balik, Banana Fritters, Pandan Layered Cake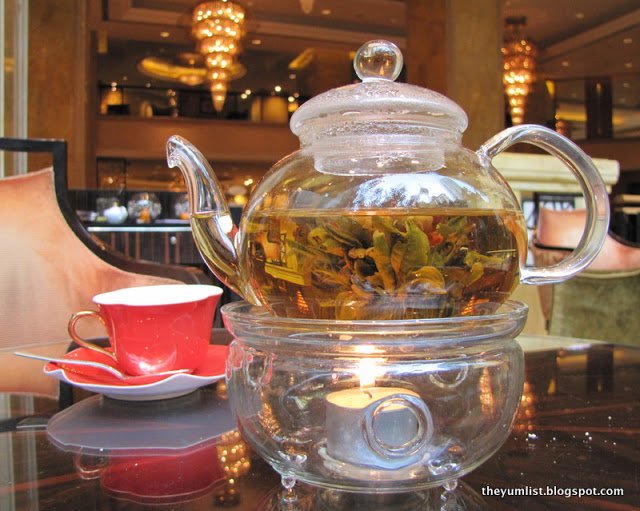 Hai Shang Hong Hua Flower Tea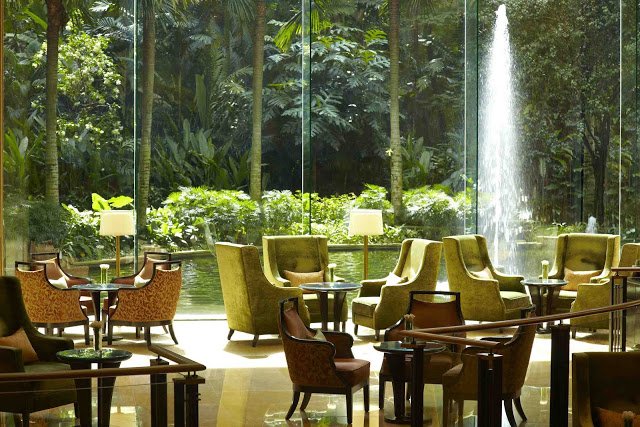 Lobby Lounge, Shangri-La Kuala Lumpur
Afternoon Tea, Lobby Lounge, Shangri-La Hotel Kuala Lumpur
The aroma of luxury is the first thing to greet my sensitive
nose when I enter a Shangri-La property. A signature scent brands the hotel
with a smell of opulence and tranquility. Next, warm smiles and welcomings from
well-trained and classily uniformed staff come to my attention and, with the
further awakening of my senses, my mind is able to take in the grandness of the
lobby. Polished floors, sky-high ceilings, an abundance of fresh floral arrangements
and shiny glass installations humble me with their beauty. This is the setting
I choose for a peaceful and refreshing afternoon tea.
The best place to ensconce oneself is by the floor to
ceiling windows overlooking ponds, fountains and verdant lush tropical gardens.
Wing and club chairs issue elegance in their soft upholstery and a comfortable
place to rest. Pondside is the most popular location, so if tea with a view is
your thing, be sure to reserve a spot in advance.
Mid to late afternoon is a fine time to engage in a Classic
or Malaysian Afternoon Tea. The traditional three-tiered platter displays a
base of sweet scones alongside clotted cream and strawberry jam. Egg, chicken
and smoked salmon finger sandwiches provide a healthy break in the middle.
Desserts crown the top with berries, chocolate and pecans all making a
delicious appearance.
The Asian infused platter again comes in a trio of layers. The
smell of curry tickles the nose as it arrives. Set atop a banana leaf, the
first level will not wait. Hot chicken murtabak, lamb rendang pie, net crepes
with chicken curry and keropok lekor are best eaten hot. Don't wait too long
either before consuming the banana fritter on the second plate. No prizes for
guessing which item was hubby's favourite and how much of the delicately fried
fruit that I got to try (number one and none). Pandan cake and peanut pancakes
completed the charger and Malaysian desserts: cendol jelly; red bean roulade
and; kuih lapis wrapped up the local offerings.
The Afternoon Tea sets are served with a choice of tea or
coffee. Latte, Espresso, Americano, however you want it, coffee is prepared. A
fine selection of teas are for the picking, including Ronnefeldt's Exclusive
Teastar Collection. Black, green, herbal, rooibos and flavoured teas further
broaden the array. Hubby requested numerous refills of the Rose Tea and I the
same with the Shangri-La Tea. A blend of leaves from Java, Ceylon and India are
complemented with the babaco fruit, adding rich aromas of pineapple, kiwi and
plum.
For an additional RM20++ you can upgrade to a premium flower
tea. Presented in a transparent glass teapot, dainty flowers open up as they
brew in hot water. The Hai Shang Hong Hua Flower Tea is a fine example of this
graceful invention. An unfermented combination of Marigold, Bahelor's Button
and Green Tea Leaves has enough substance to be refilled with water numerous
times before losing its flavour.
Lobby Lounge's Traditional Afternoon Tea and Malaysian
Afternoon Tea is available daily from 3 – 6pm and are priced at RM55++ per set.
Reason to visit:
Gorgeous green vistas viewed from the sweet smelling opulence of the lobby
lounge, humble professional 'can do' service that Shangri-La is legendary for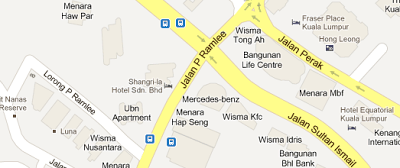 Map to Shangri-La Kuala Lumpur
Lobby Lounge
Shangri-La Hotel
11 Jalan Sultan Ismail
50250 Kuala Lumpur
Malaysia
+6 03 2074 3900