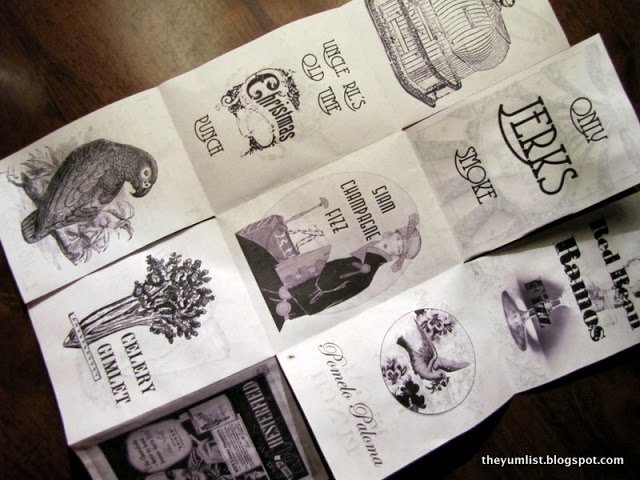 Cocktail Menu, Ril's Bar, Bangsar
Cocktails at Ril's Bar Bangsar
Words by Polly Szantor
Photos by The Yum List
You must have noticed that the cocktail craze is reaching epic proportions here in KL and there is a wealth of marvellous mixologists madly concocting intriguing combinations for our imbibing pleasure. This could not be truer than at Ril's Bar.Cocktail composer extraordinaire, Danny, has created some fascinating tastebud tweakers, each completely distinct yet almost equal in their ability to elicit moans of pleasure.
Let's talk first about the ambiance at Ril's. Entering the upstairs bar, you're immediately transported back in time to the 1920s, with wonderful old standards by legends such as Irving Berlin and Louis Armstrong. The furnishings are in keeping with the period; red velvet curtains, antique tables and chairs and a few plush armchairs and couches for lounging. This is a fun venue, a place to join your friends after work to relax and soak up the atmosphere. I must admit that I couldn't resist dancing a few steps a la Ginger Rogers and suggesting that the waiters could wow guests this way, though I think the offer of a job was tongue in cheek.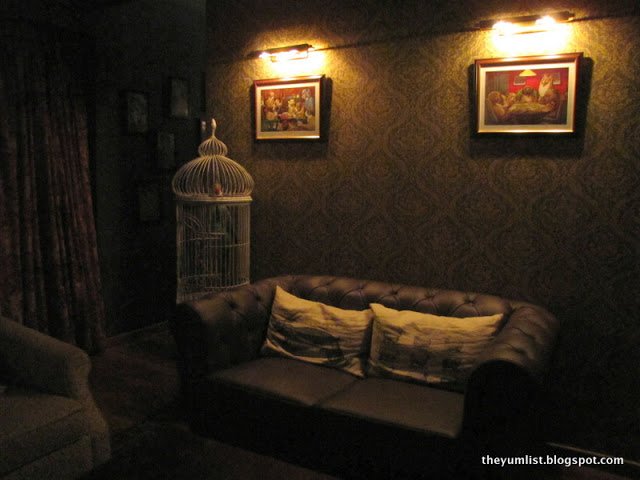 Comfy lounges, Ril's Bar Bangsar
So, to the cocktails. We tried a non-alcoholic soda, aptly named Ril's Temperance Society, a refreshing melange of lychee, lime, ginger, burnt sugar cane, sugar syrup and soda water, perfect for the designated driver and well-priced at RM9.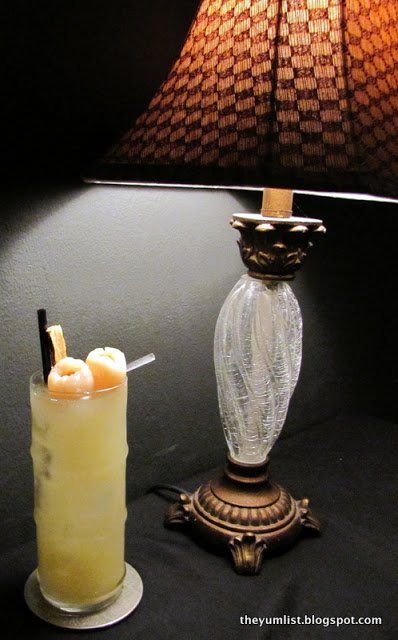 Ginger, lime, lychee and burnt sugar cane soda
I was eager to try something with a little more kick, and barman Angus whipped up a Red Bean Ramos Fizz. Henry Ramos of New Orleans created the classic Gin Fizz in 1888. Mr Ramos hired little boys to shake the ingredients – Gin, egg white, lemon, lime, cream and vanilla essence – for a full 10 minutes to achieve clouds of foam. Ril's cocktail inventor, Danny, has a new take on this classic, pouring the foam over a red-bean sorbet, and serving it with a red bean pau. It was fun to try the original Gin Fizz that was rather like drinking a lemon soufflé, before stirring in the sorbet, which added a slightly nutty flavour.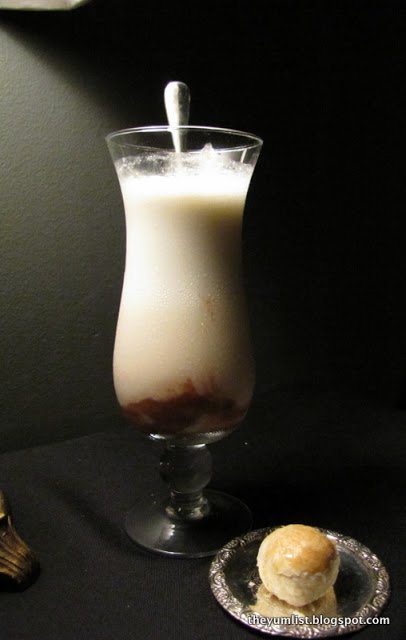 Red Bean Ramos
Danny offered us a new cocktail that was not even on the menu; in fact the name hadn't been finalized, however the working title was Smoky Bastard. It's a heady concoction of Calvados, limejuice, passion fruit syrup, egg white and Lagavulin, a 16-year old single malt. It's a satisfying drink with a wonderful smokiness, and we felt the name was very apt.
My favourite of the evening was the Candyfloss Negroni, which is a dramatic, flamboyant creation. Danny bakes Campari and sugar in the oven until it evaporates; the resulting crystals are then spun into candyfloss. This balloons out of a glass and is served with a small carafe of Gin and Sweet Vermouth. At the table, the alcohol is poured over the candyfloss, which immediately melts. Orange zest is rubbed around the rim of the glass and voila, it's ready to try. The citrusy aroma is powerful and alluring, while the flavour is strong and bitter-sweet. Although this tastes like a classic Negroni, the candyfloss Campari adds so much fun to the drink.
Fairy Floss Negroni
Fairy Floss Negroni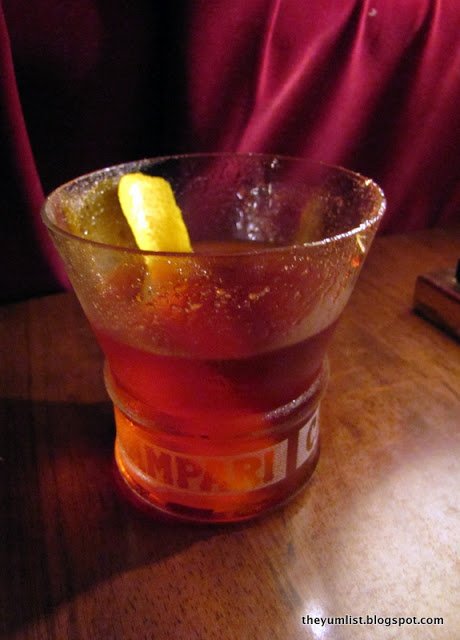 Fairy Floss Negroni
Ril's cocktail menu says it best, "Every drink is unique to Ril's and our menu is designed to surprise, to captivate, to titillate, to tempt and to tease." I have to say that they're doing a very good job of living up to this promise.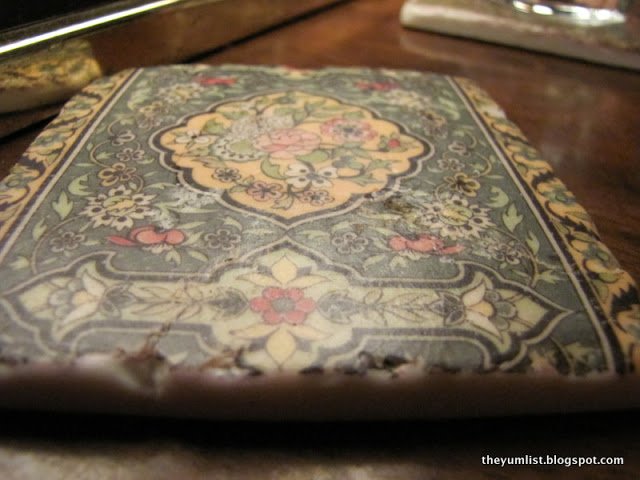 The details count
Reason to Visit: To try new cocktails and to chat with one of the barmen, who can spin a yarn and tell you all about the drink you've chosen.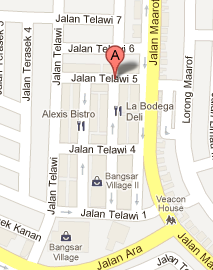 Map to Ril's Bar, Bangsar
Most cocktails are priced around RM32, and there's live jazz on Friday and Saturday nights.
Ril's Bar
30 Jalan Telawi 5
Bangsar Baru
Kuala Lumpur
Malaysia