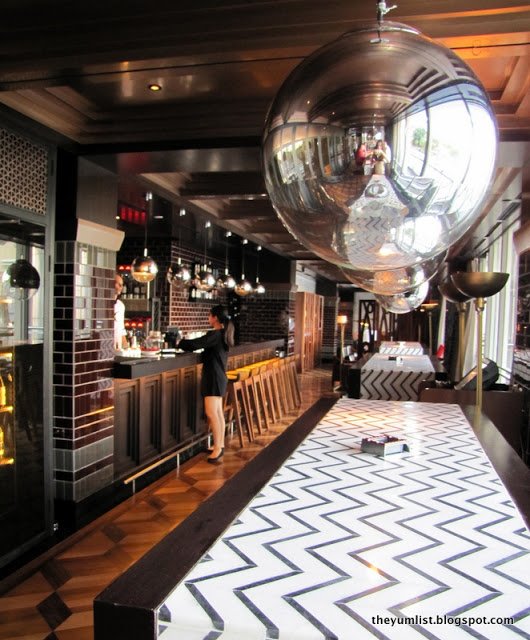 Svago Bar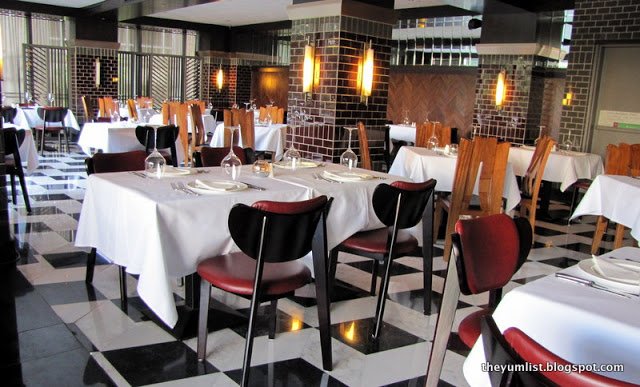 Svago Dining Area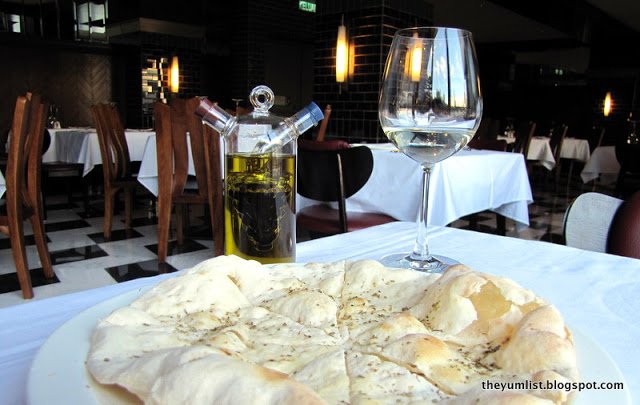 Aromatic Bread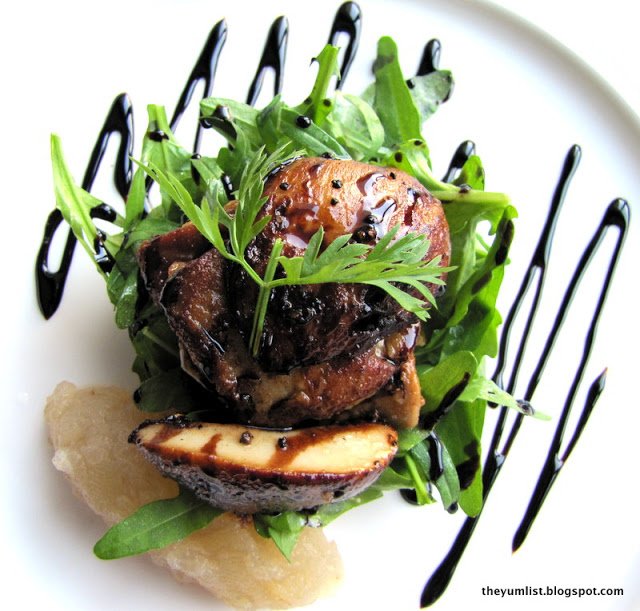 Pan-fried Goose Liver and Porcini on sweet balsamic reduction and apple compote RM68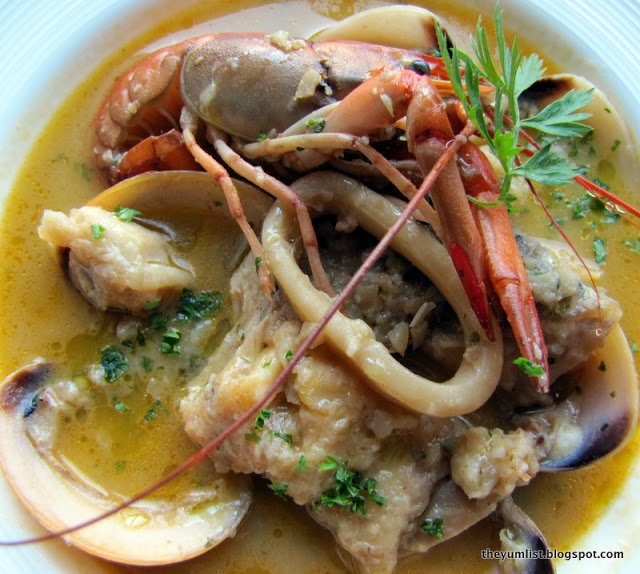 Seafood Bouillabaisse served with garlic rouille RM48.80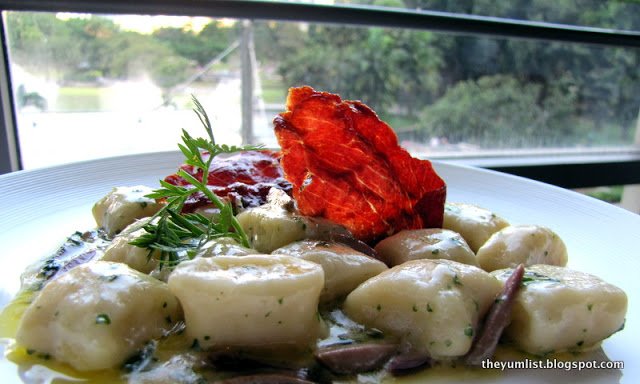 Pan-fried Gnocchi in butter, parmesan, fresh basil, olives & crispy bresaola RM38.80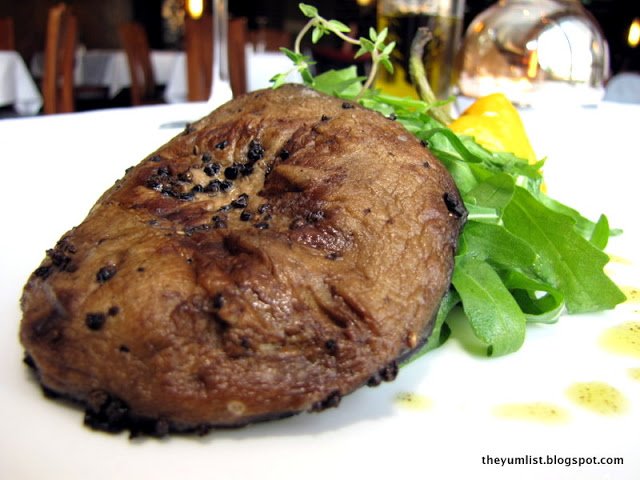 Grilled Whole Portobello Mushroom Salad – marinated in herbs and extra virgin olive oil RM28.80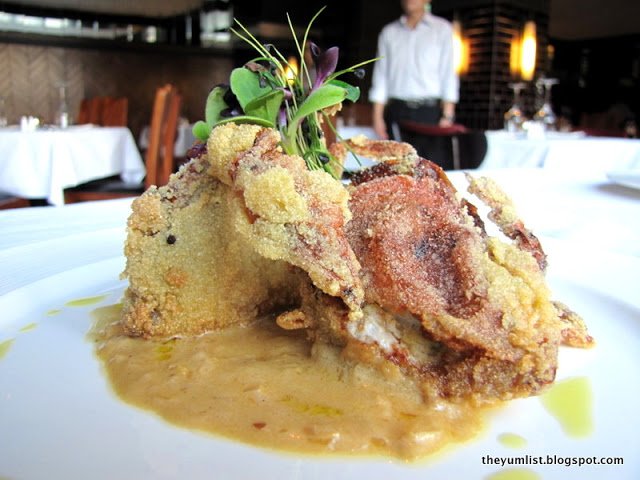 Warm Softshell Crab on cream herb mayonnaise RM38.80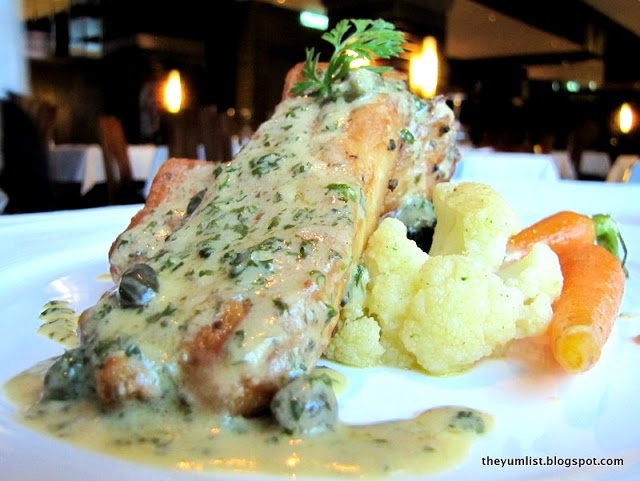 Sea Bass Cooked Mugnaia Style – lightly pan-fried and topped with parsley, lemon, capers and butter RM48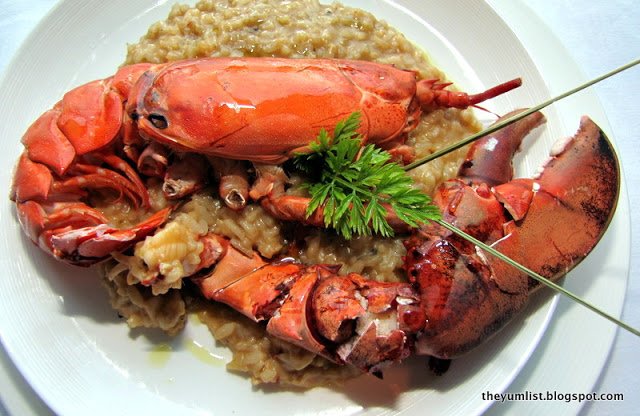 Lobster Risotto oven-baked with parmesan flakes – RM98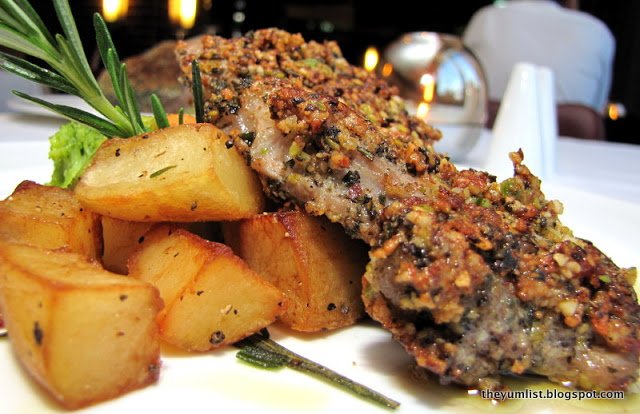 Veal Cutlet RM128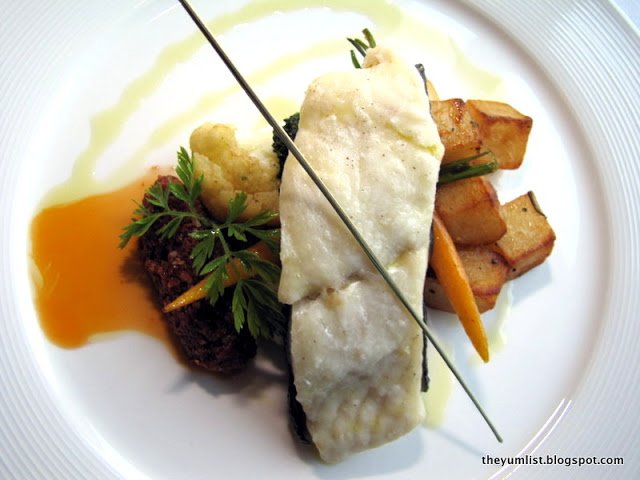 Steamed Turbot in lemongrass and ginger, served with sundried tomato pesto Seasonal Price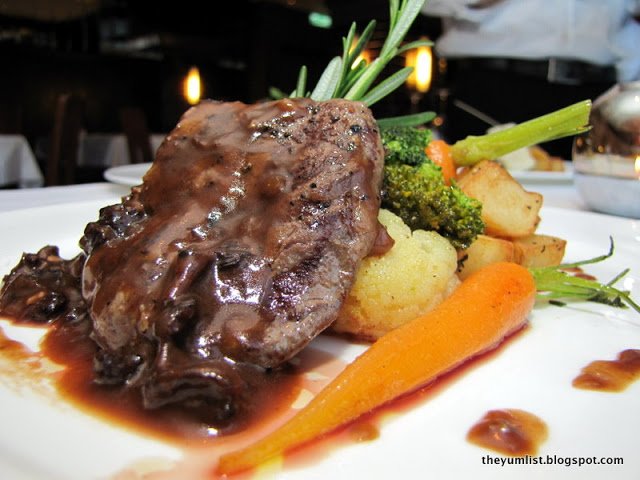 Grilled Wagyu Tenderloin seasoned with Himalayan pink salt and cracked pepper, with morel sauce RM228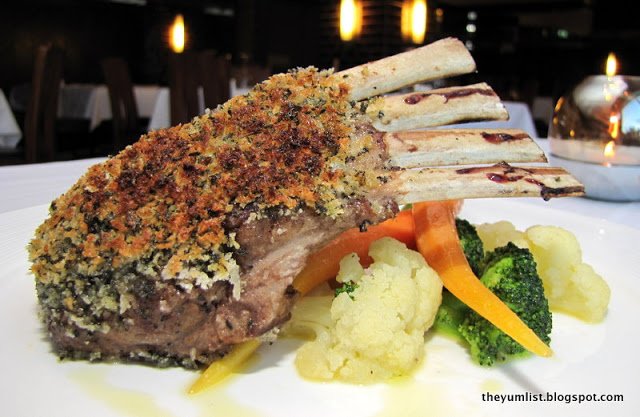 Rack of Lamb Provenzale style – coated and baked in herbs & crumbs RM98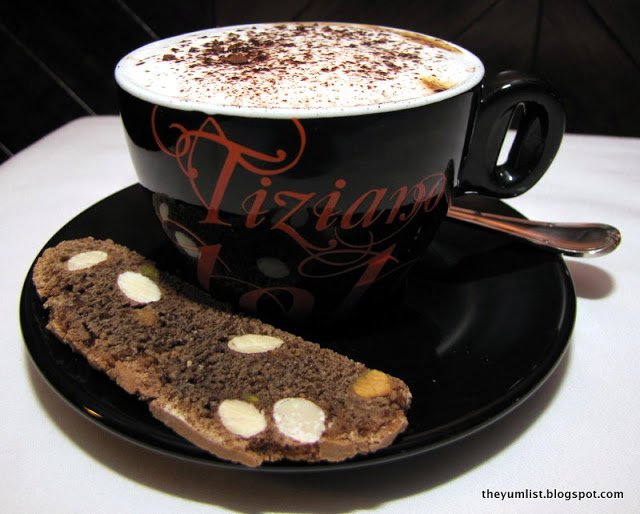 Coffee and Biscotti
Svago, KLCC
Words by Kristin Cosgrove
Photos by The Yum List
Located fountain-side at Suria KLCC, the swank and intimate Svago resides just above its more casual Italian sister, Limoncello. To enter, one must walk through Limoncello and ascend the sleek wooden stairs with recessed lighting. In the time it takes to climb the short staircase, the din of the park and mall recede, and a calm, romantic vibe soothes and coaxes me in for an evening of fine fare.
The first thing I notice upon entering is the piano – a promise of live music later in the evening. The resident jazz combo plays Monday through Saturday starting at 6:30pm and when they began I was impressed both by the sound quality throughout the space, and the musicality of the band itself.
In the dining area, the black and white checkered floor is complemented by comfy, vinyl low-backed chairs and attractive high-backed wooden chairs, evoking a classy art-deco aesthetic. Walls are covered with Italian heritage-style tiles, with one accent wall lined with chevron wood patterns. Tables are covered with crisp white cloths. The space is open and yet intimate, offering a view of the KLCC fountains.
Adjacent to the dining area, the sleek bar is equally inviting; big silver spheres reflect the glowing evening light, and beyond several bar tables lies a small lounge area. Sliding doors along the glass wall lead to small terraces overlooking the fountains. Hidden toward the back of the bar is a beautiful private dining room with seating for 16 and its own terrace. Walking in I immediately imagine entertaining clients here, or even a wedding rehearsal dinner.
The menu at Svago represents Continental culinary styling with a sophisticated Italian twist. Chef Andrea Buson learned to adapt his Italian cuisine into Asian reality while head chef at a renowned Italian restaurant in Vietnam. Now, he brings his experience and new Italian concept dishes to Svago.
Take, for example, the Warm Softshell Crab (RM28.80). Perfectly crisp on a flavorful, but not too heavy, cream herb mayonnaise, this could have easily served as my main dish.
Although Andrea's interest lies in creating new dishes, he continues to stay true to his Italian heritage. This comes across beautifully in the Lobster Risotto (RM98/RM168). With just the right amount of salt, it hit my taste buds in all the right places. The Pan-fried Gnocchi (RM32.80/RM52.80) was equally notable; the morsels were satisfyingly chewy with a light butter sauce, topped with a little salty crunch from the bresaola. Non-Italian Continental cuisine also graces the menu, such as the amazingly fresh Seafood Bouillabaisse (RM48.80).
At Svago, product takes precedence. I appreciate that rather than slathering sub-par cuts of meat and seafood with over-seasoned sauces, Svago's dishes feature the highest quality meats, simply and superbly prepared.
Mains on the menu are offered with a delightful mix-and-match option of meats and cooking styles. First, choose your meat from an array of fresh, just flown-in choices including free-range chicken, halibut (RM68), rack of lamb (RM98), monk fish (seasonal price), lobster and others. Then, choose from 11 simple cooking styles such as Grenoblese (lightly pan-fried in egg mixture, capers and lemon butter), Aromatica (coated in fresh herbs and nuts) and Mushroom (cooked in morel and truffle). The menu suggests three cooking styles to go with each cut, but ultimately, the choice is yours!
Among my favorites were the Wagyu Tenderloin prepared in Grilled style with Himalayan pink salt and cracked pepper (RM228). The meat was so tender I could cut it with my fork and the flavor was positively amazing. The Sea Bass was also enjoyable, cooked in Mugnaia style – pan-fried with parsley, butter, capers and lemon (RM48).
Overall I found Svago's ambiance and food evenly matched in my enjoyment. Perfect for a special occasion, pre-concert meal or romantic date, the restaurant will be reserved (for me) as a special one-off. But the bar area, with its warm interior, great music and small terraces, just might see me there more regularly. And if I'm there, the menu just might prove too tempting!
Reason to Visit: Fresh ingredients simply prepared, a romantic ambiance and a sleek bar with a good house band and nice view of the KLCC fountains.
Svago
Lot 136, First Floor, Suria KLCC
Kuala Lumpur, Malaysia
+6 03 2163 3188
www.facebook.com/svago.klcc
Hours: Monday – Sunday, Noon to Midnight.