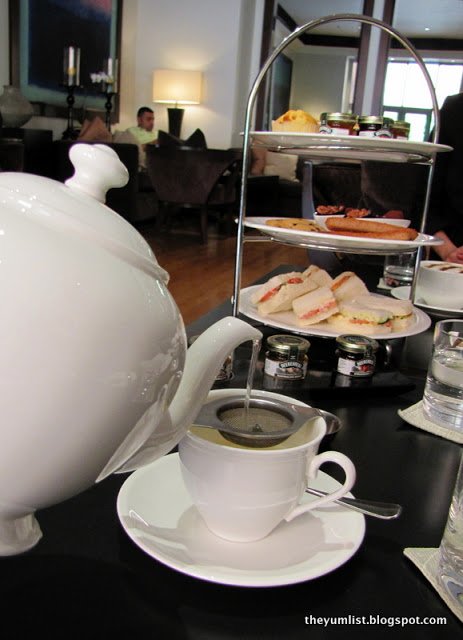 Afternoon Tea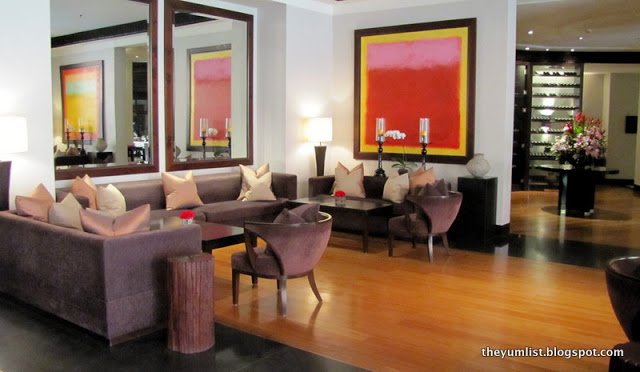 The Lounge at The Club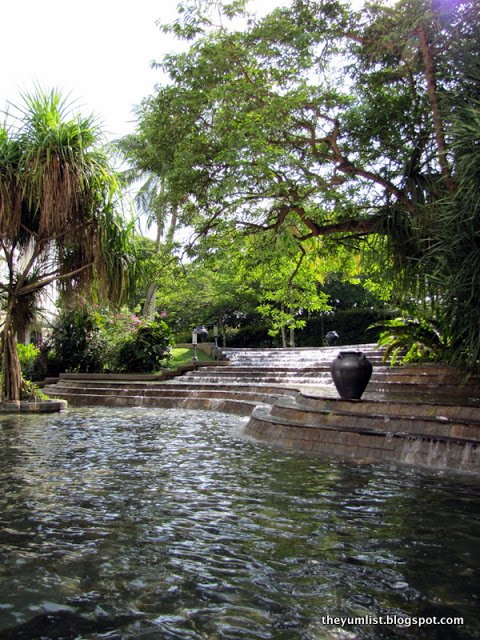 Water Feature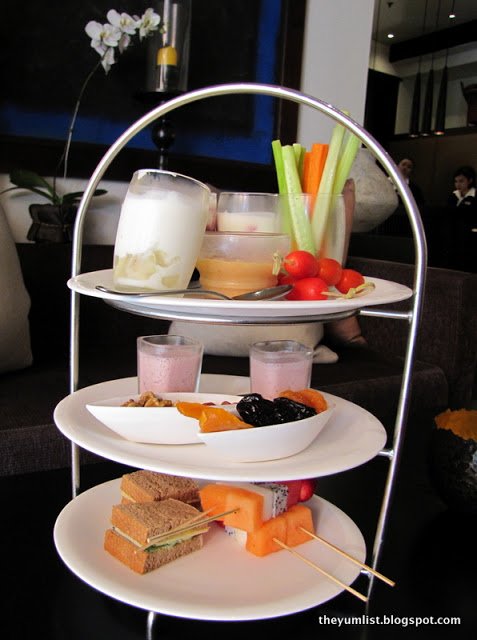 Vital Health Tea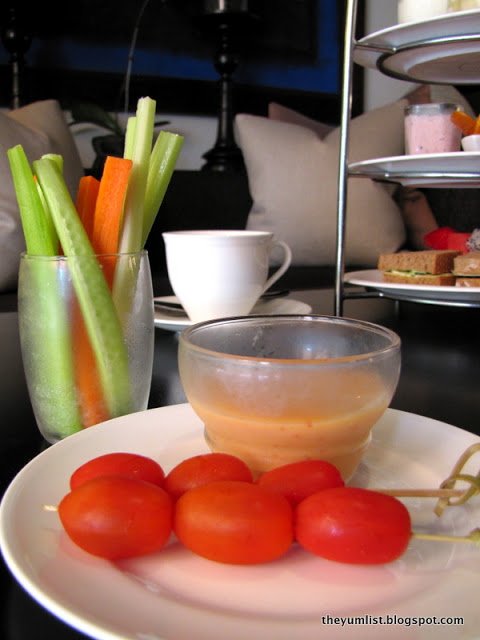 Crudites and Dip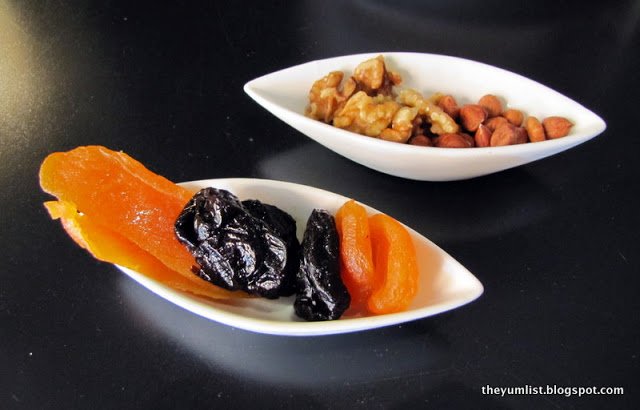 Dried Fruit and Nuts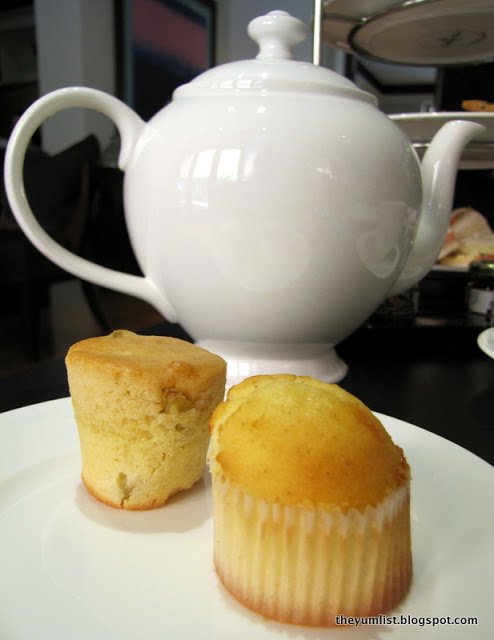 Muffin and Scone from the English Afternoon Tea Set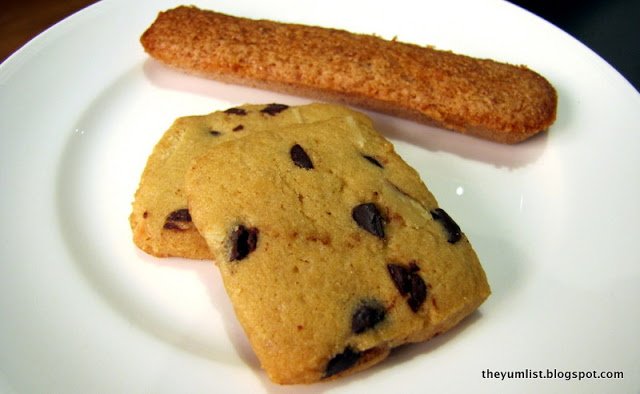 Biscuits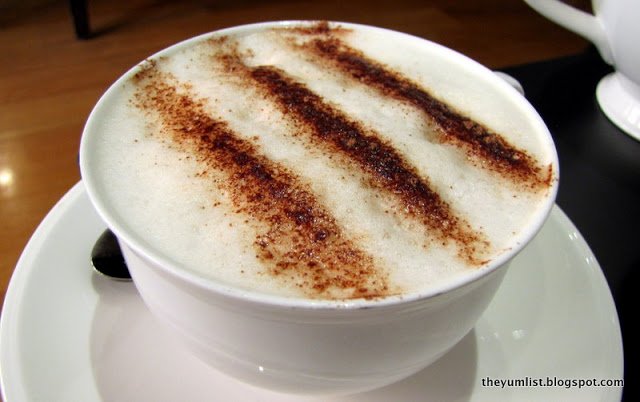 Cappuccino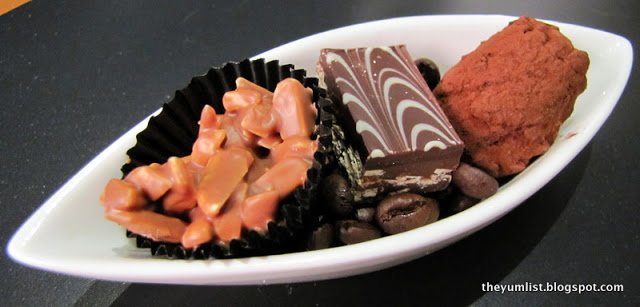 Chocolate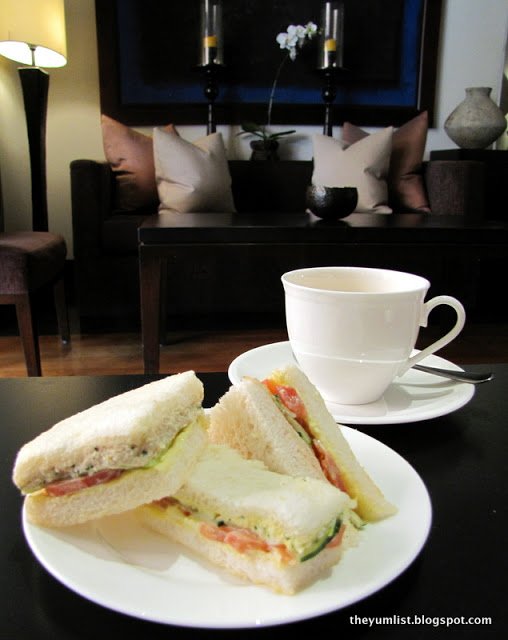 Sandwiches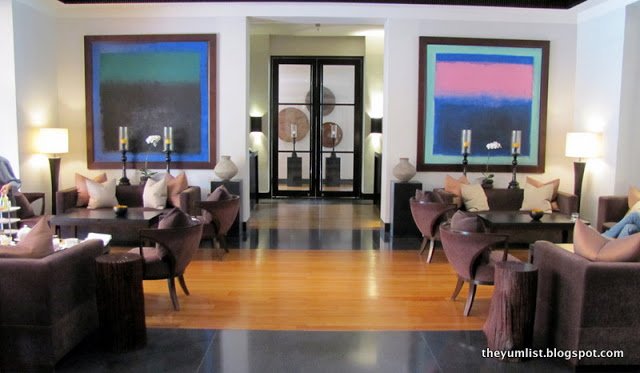 The Lounge
Afternoon Tea at The Lounge, The Club, Saujana Resort
Rarely do I walk away from an afternoon tea session feeling perfectly
fantastic. My sense of belonging is usually positive, as I've had some time
with the girls. My taste buds are satisfied and my tummy is full. The problem
lies though, in the guilt sentiments, caused by an overindulgence of too many
sweets. The sugar high generally lasts for about an hour, before I slump and
start calculating how many kilometres I'll have to run the next day to
counterbalance all of those desserts.
Last weekend however, as I was about to embark on another,
"what seemed like a good idea at the time" afternoon tea, I noticed a second
option on the menu. "Vital High Tea," it was titled. As I glanced down the
list, my smile widened. A strew of healthy snacks composed the offerings. Dried fruit, yoghurt, smoothies, nuts,
sandwiches made on whole meal bread, vegetable crudités and exotic fruit
skewers made up a three-tiered plate of guilt-free delight! Overjoyed, I
ordered it immediately.
Hubby, already salivating for scones, quickly placed his
request for the English afternoon tea set. There's no chance, he was going to
miss out on jam and cream. Mini muffins and bite size scones topped his stand
with an assortment of jams, marmalades and honey. The middle plate consisted of
house made biscuits, cookies and a trio of chocolate pralines (that had my name
written all over them AND I deserved to eat right them right – especially after
all of those healthy snacks – must have balance). Lemon and nut cake, egg
sandwiches, cucumber tuna sandwiches and, smoked chicken sandwiches formed the
foundation.
A short list of quality teas provided a range of black,
green and, herbal infusions. My Crème Brule choice provided the mouthfeel of
dessert without the calories and, hubby's cappuccino provided his Latino blood
with his daily need for coffee.
The Lounge at The Club is comfortable and sophisticated. It overlooks
the garden and water feature and serves a variety of both booze infused and alcohol
free beverages and, snacks throughout the day. Outside visitors are welcome to
dine at The Lounge or The Restaurant. There's also a gorgeous spa open to
outside reservations too (but that's another story).
If you're a guest at the hotel, The Club lounge offers a
daily cocktail hour with complimentary soft drinks, beers, house wine, bottom
shelf spirits and canapés from 5:30 – 6:30pm.
The energy in the room lifts from a relaxed hushed afternoon tea, to
more animated conversation and a slight up tempo shift in music as guests
refresh and assemble for the evening.
Afternoon Tea is served Saturdays and Sundays from 3 – 5pm,
at a price of RM75++ per person. Although there is a lovely selection of teas
on the menu, coffee is too available for those who prefer.
Reason to visit:
exclusive surrounds, refreshing water feature and greenery views, Chef
Alexander's peanut butter macarons, healthy options for afternoon tea
The Lounge
The Club, Saujana Resort
Jalan Lapangan Terbang SAAS
40150 Shah Alam
Selangor Darul Ehsan
Malaysia
Weekends, 3- 5pm
+6 03 7806 7000