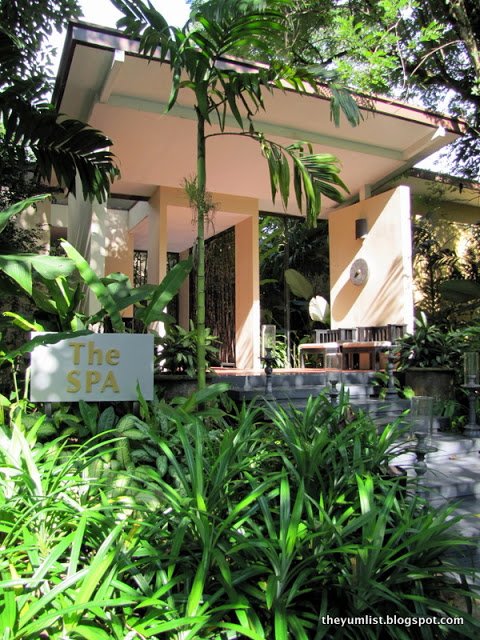 The Spa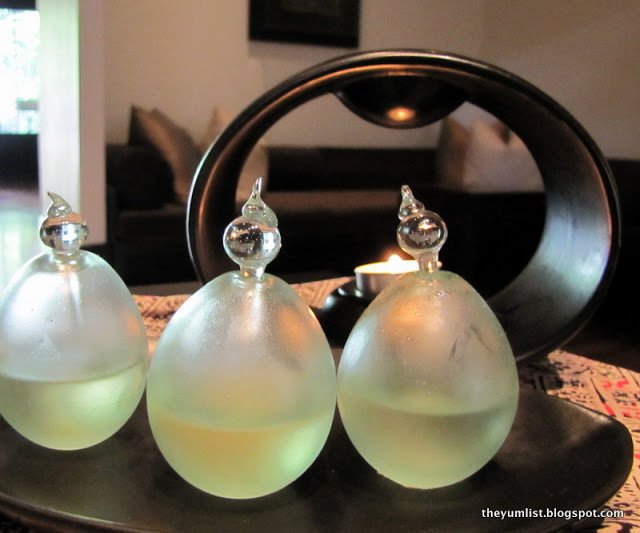 Massage Oils
The Spa, The Club, Saujana Resort
"…dedicated to the restoration of strength, beauty and
balance of mind, body and soul."
The Spa mimics its host, The Club, in terms of premier
service and attention to detail. The surrounds, the staff, the products and facilities
all respire first-rate experience and the ultimate in relaxation and wellbeing.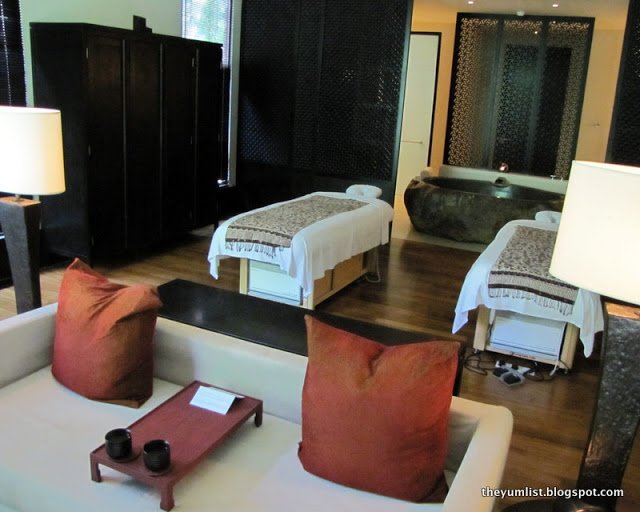 Couple's Treatment Room
The modern, minimalist, watery green setting inspires
tranquility before you've even crossed the threshold through the behemoth front
doors. I think in part the size of the entrance is the first phase of calming
your mind. When you're in the surrounds of something so big and beautiful, you
seem so small and so do your problems and things you've been worrying about.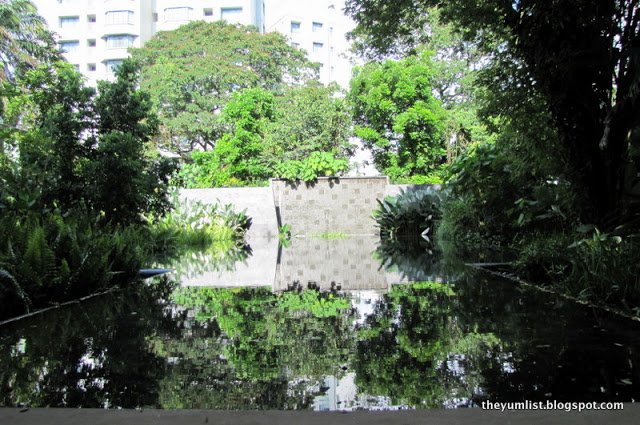 View from the lounge
The lounge is softly lit with natural light. The outlook, a
rectangular pond shaded by an overgrowth of tropical jungle. Everything is
square or rectangular. These simple geometric shapes, sprouting with plants,
simplify your thoughts and energize your soul. A touch of modern persists
through the background music – a slight chillax feel, not your typical chimed
Balinese tradition.
Lounge Area
Private villas are accessed through elevated walkways.
Treatment rooms are spacious and private, offering separate showering and
dressing facilities next to the treatment area and lounge. An immense bathtub
made of volcanic stone implores a soaking.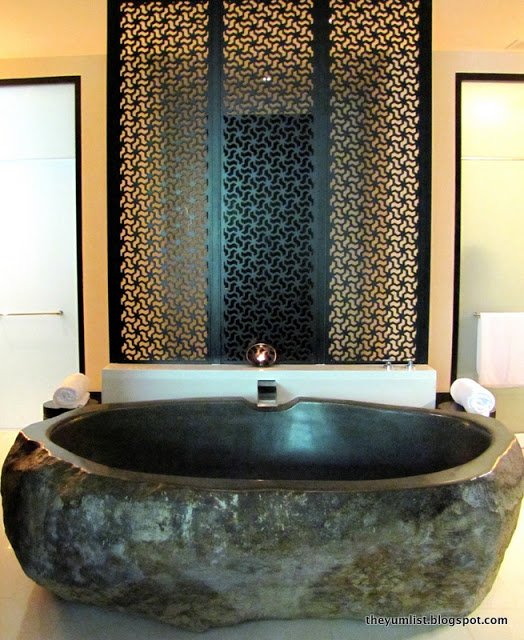 Bath tub made from an enormous volcanic rock
The ambience is second to none, but it's the meticulous
consideration of the finer points that exalt this spa experience to beyond
superb. Refreshments are changed for every part of the treatment. The welcome
drink is a refreshing fruit juice. A hot ginger tea is served in the treatment
villa, and afterwards the lounge offers a warm lemongrass infusion.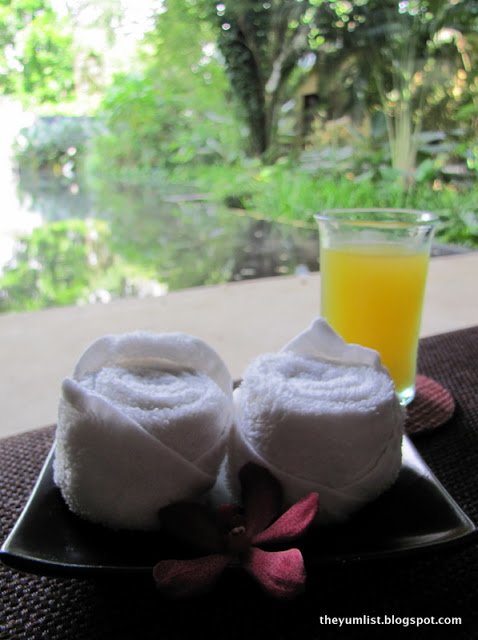 Cool Towel and Juice
Automated adjustable beds raise or lower patrons as
required. Fleecy smooth sheets cover supple massage beds feeling snugglingly
divine. Heated neck pillows and precisely placed knee cushions notch up the
comfort level even further. Add these layered details to expert therapists and
you have a nonpareil spa experience.
Reason to visit:
serene, natural location; super soft sheets and luxurious touches such as automated
massage beds; well-trained therapists; a soak in the volcanic stone bathtub
The Spa
The Club Saujana Resort
Jalan Lapangan Terbang SAAS
40150 Shah Alam
Selangor Darul Ehsan
Malaysia
10am – 10pm
+6 03 7840 5026