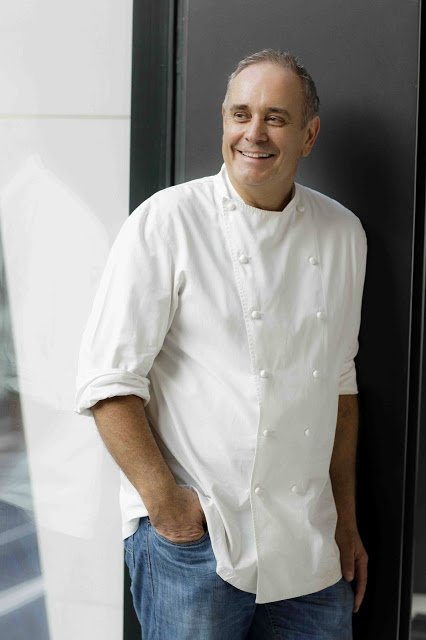 Chef Philip Johnson
The Yum List recently caught Chef Philip Johnson on a visit to The Club, Saujana and picked his brain about life as a chef.
What do you do and how did you get into the industry?
I have been a chef since my teenage years, I cooked a lot as a child, baking with my grandmother and learning different cakes. I am now the owner of two restaurants in Brisbane. E'cco Bistro – opened in 1995 and Bistro One Eleven (and Espresso One Eleven) opened in 2012.
What's the best/ worst part of your job?
Long hours and late nights, but I am pretty used to it now!
What's one of the most intriguing food experiences you've had?
Tripe, definitely. I have eaten many different foods throughout my life, but tripe is just one food that I still don't get.
What's your favourite Malaysian food?
I don't have one yet, but I'm excited to find out! I will know after a week at the Saujana Hotel Kuala Lumpur and the Club Saujana Resort.
What's your preferred food and wine/ liquor pairing?
I am lucky to be able to leave that task in the trusty hands of my sommelier; he always comes up with great combinations.
The perfect day off would be…
I am good at switching off. Anything to do with motorsports is a good day off for me. I have also recently bought a racing go-cart, lots of fun.
A life in the day of a chef is…
Putting out fires from when you wake until you go to sleep! Cooking is easy, owning a restaurant isn't.
What's something you'd like guests to know about the cuisine you prepare?
It's all about flavor and not aesthetics.
How do you select your ingredients and why?
The freshest in season, always.
What plans do you have for the rest of 2013?
I hope to start my new cook book "One Eleven"