Words: Polly Szantor
Photos: Monica Tindall
Ah chocolate – the very word sets my heart a-flutter and endorphins racing – so a visit to the Valrhona Chocolate Buffet at the Grand Hyatt was a mega event… be still my heart and let me enjoy every moment! Thirty8 is an interactive restaurant and bar, on the 38th floor of one of the newest hotels in town, with a panoramic, 360 degree view. As I made a circuit around the dining area I felt as if I could run and jump, soar above the KLCC sky-bridge and disappear into the great blue yonder.
The towers provide a stunning backdrop for a smorgasbord of chocolate treats, and the comfy sofas and armchairs encourage one to slow down, relax and sigh with contentment. Chef Brett Muller and his team use luxury Valrhona chocolate from France for their creations, and you can sample the milk chocolate hazelnut or the 99% cacao, which is bitter, deep and quite thrilling.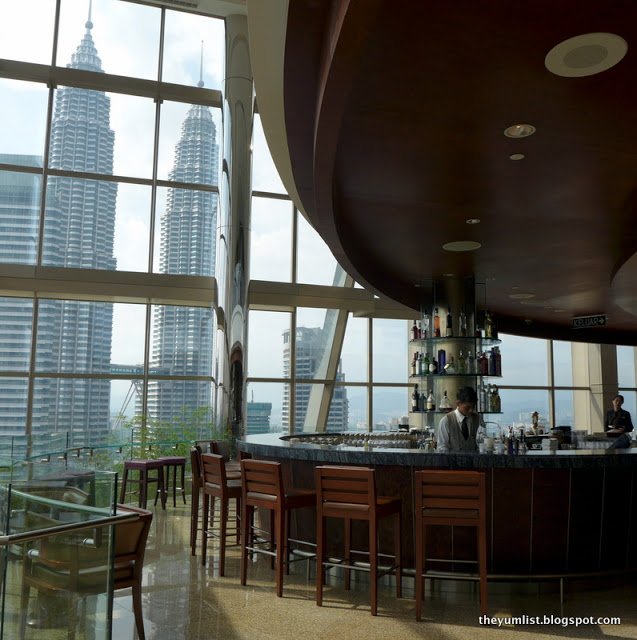 View of the Towers from Thirty8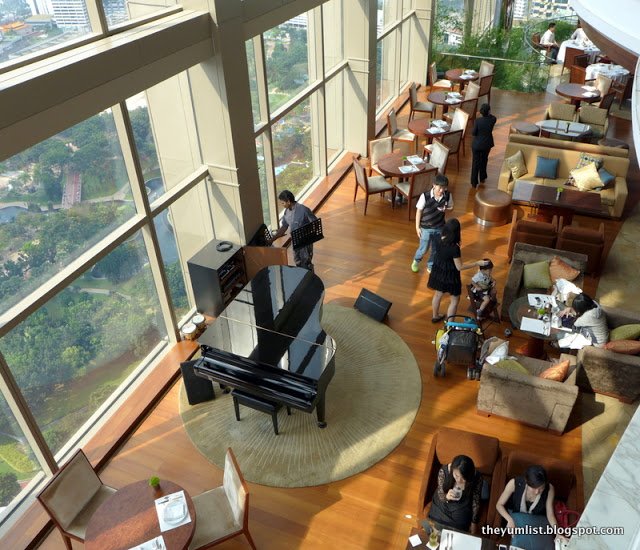 Thirty8
There's a heady selection of cakes and tarts. The Guanaja Chocolate Tart with Gold Leaf is smooth and creamy while the Carabie Truffle Cake is fluffy and light with a thin layer of sponge in the centre, a perfect foil for the airy truffle. The Carabie Dark Chocolate Cake is dense and moist, a complete contrast to the Chocolate Opera with its feathery sponge cake and crispy praline.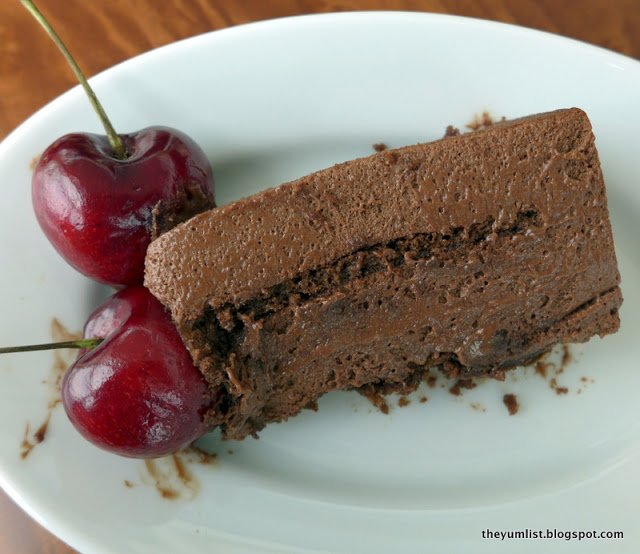 Carabie Truffle Cake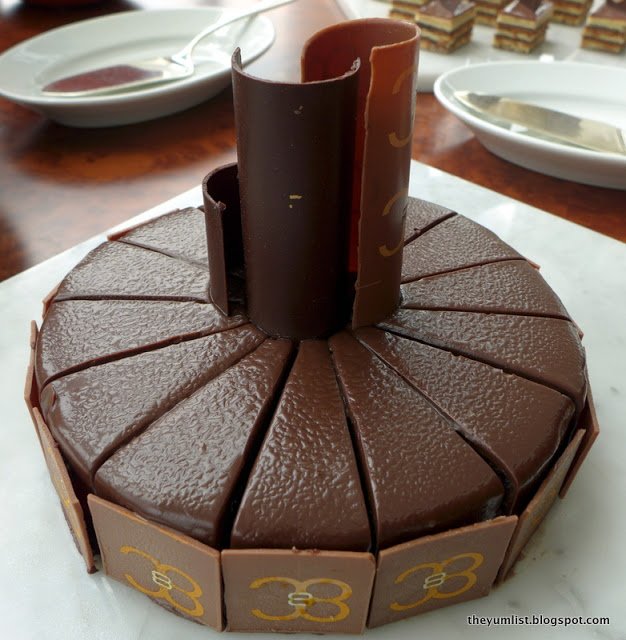 Carabie Dark Chocolate Cake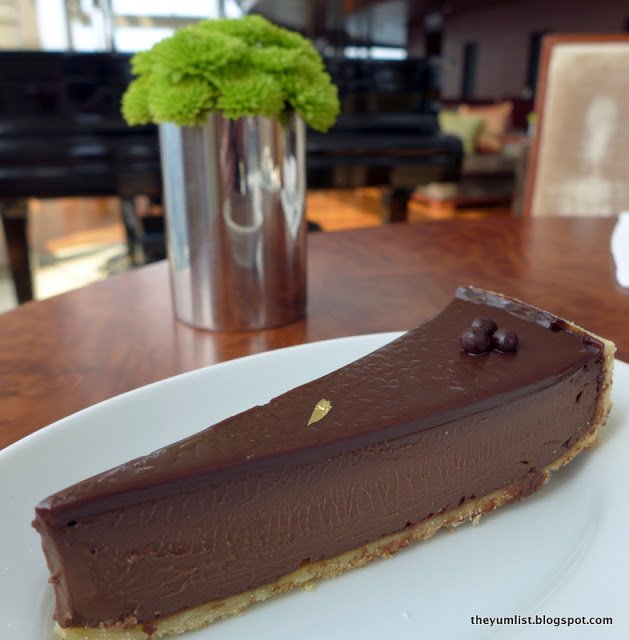 Guanaja Chocolate Tart with Gold Leaf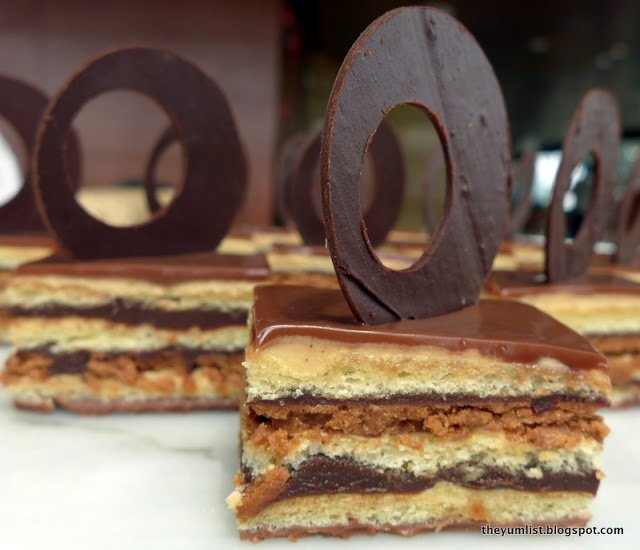 Chocolate Opera
The Chocolate Pralines are marvellous – Passion Fruit with White Chocolate, Hazelnut with Milk Chocolate, and my very favourite, the 38 Raspberry; dark chocolate and raspberries, what could be better? There are also Chocolate Rochers, roasted, slivered almonds enveloped in various shades of chocolate, and a selection of Macaroons.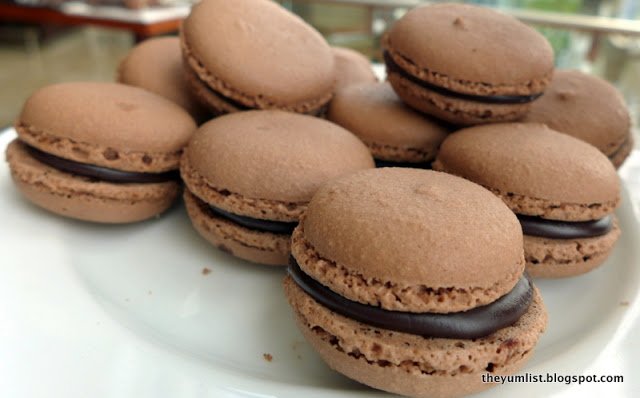 Macarons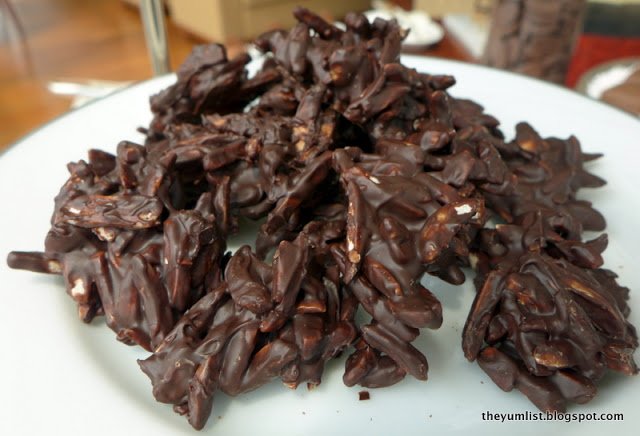 Chocolate Rochers
Some of the treats come in glasses, for example, Caramelia Chocolate Soup, another creamy smooth delight with a wonderful consistency that drips off the spoon.  You can also try white and dark Chocolate Mousse, and if that's not enough, move over to the Live Station where one of the chefs will be happy to fill a crispy Brandy Snap with Guanaja Dark Chocolate Espuma, or help with the fruit skewers and strawberries for dipping into velvety heaven.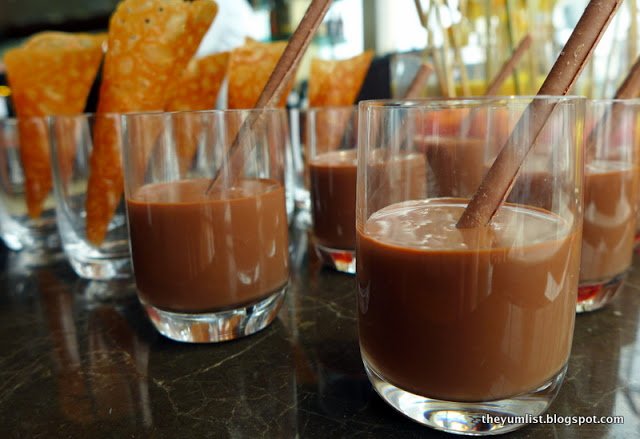 Caramelia Chocolate Soup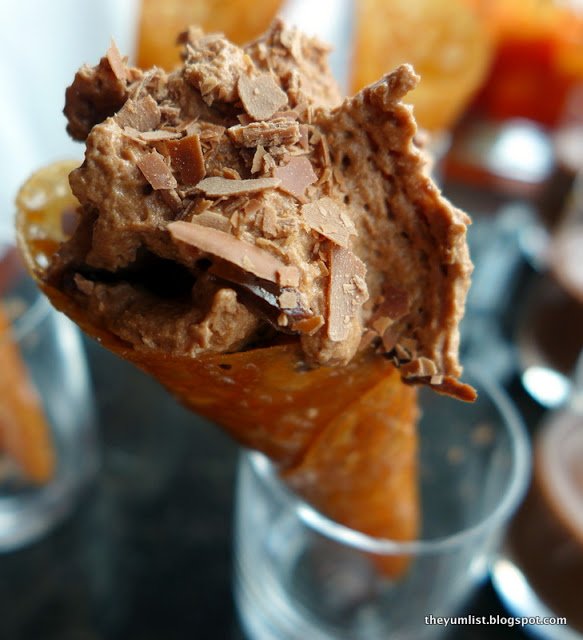 Brandy Snap
For an additional RM20, why not add on Thirty8's Afternoon Tea?  There are four Finger Sandwiches – cucumber, dill and cream cheese, smoked salmon, chives and lemon butter, egg mayonnaise with watercress and chicken with horseradish – providing a savoury start.  The tender scones are served with   strawberry and apricot preserves and Chantilly cream, and there are several little cakes. I especially enjoyed the Almond Friand, which was like a little Baba filled with caramel sauce. There's a selection of tea and coffee to accompany the dainty delights. Just one word of advice; if you plan to take pleasure in the Chocolate Buffet and the Afternoon Tea, do allow plenty of time to linger. It's the perfect location to while away an afternoon, and the longer you stay, the more you can eat!
The Buffet and Afternoon Tea are served daily from 2.00pm to 5.00pm. The Chocolate Buffet is MYR78.00 per person and RM98++ if the Afternoon Tea is added on. Afternoon Tea alone is RM68++.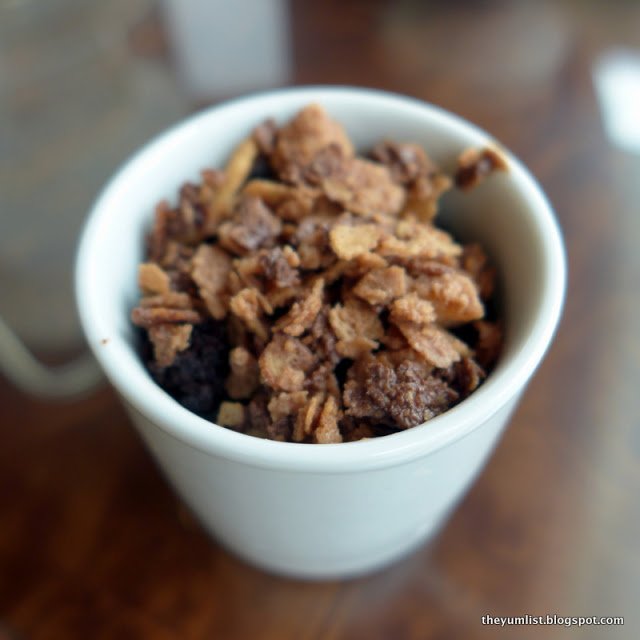 Mmmm…
Reason to visit:  For a special, chocolate indulgence and to enjoy the spectacular views of the KL skyline.
Thirty8
Grand Hyatt Kuala Lumpur
50450 Kuala Lumpur
Malaysia
+6 03 2182 1234 ext 2340