Malaysian's northern Borneon state of Sabah is a paradise for nature lovers. Containing one of the richest and diverse rainforests on the planet there is plenty to explore and lots of adventure to be had in the wild. From mountains to the sea, from basic to five star, there is something for everyone.
The Yum List however, is well and truly done with their backpacker years of travel. We're not keen with going budget any longer, but we'd love to hear your recommendations. This list is definitely for those with a decent budget and for those who appreciate a little extra comfort on their travels. Here's our favourite spots to:
Eat, Stay, Spa, Explore in Sabah, Borneo
Stay
Kota Kinabalu
Gaya Island Resort – heaven on an island as only YTL know how.
Shangri-La's Tanjung Aru Resort and Spa – excellent location 10 minutes from city, 10 minutes from airport and direct access to the marine park.
Shangri-La's Rasa Ria Resort and Spa – three kilometre stretch of private beach and their own wildlife sanctuary with orangutans!
Hyatt Regency Kinabalu – central location and great sea views.

Sandakan
Four Points by Sheraton – great views and location. Starwood standards.
Eat and Drink
Kota Kinabalu
Sunset Bar, Tanjung Aru – the BEST spot for watching the sun go down.
Peppino Italian Restaurant, Tanjung Aru – fine dining Italian.
Teppan-Yaki Kozan, Rasa Ria – live food show with your own chef preparing Japanese barbecue right at your table.
Don't Miss Dishes, Gaya Island Resort – seafood, seafood, seafood.
Coast, Rasa Ria – fine dining on the beach.
Sandakan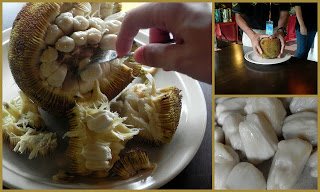 Kristin's List of Fav Spots to Fill Your Tummy
Spa
Kota Kinabalu
Chi, The Spa, Tanjung Aru – luxury on its own private island.
The Spa, Rasa Ria – drop in after a round of golf and get those kinks worked out.
Spa Village, Gaya Island Resort – another classically awesome spa by the team at YTL
Explore
Kota Kinabalu
Watersports – Shangri-La has their own marina and a comprehensive list of services, equipment and activities to go with it.
Favourite Activities at Rasa Ria – orangutans, beach, golf – Rasa Ria has it all
Gaya Island Activities – it's all about nature combined with luxury.
Sandakan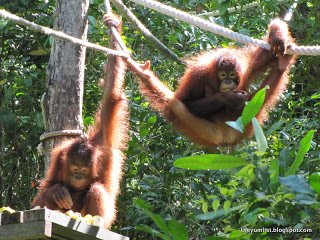 Culture and Heritage Sights of Sandakan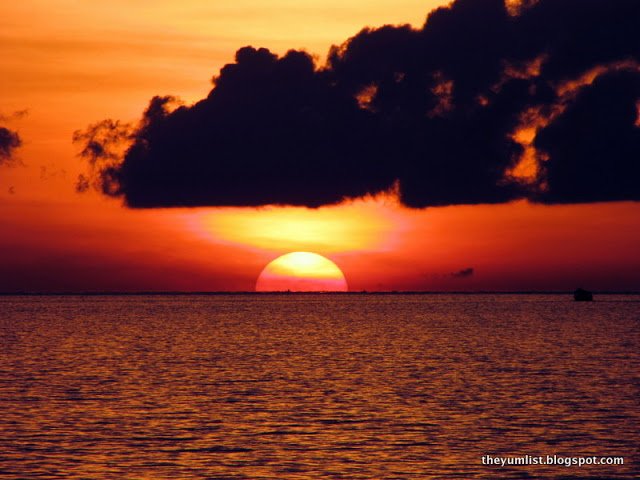 Sunset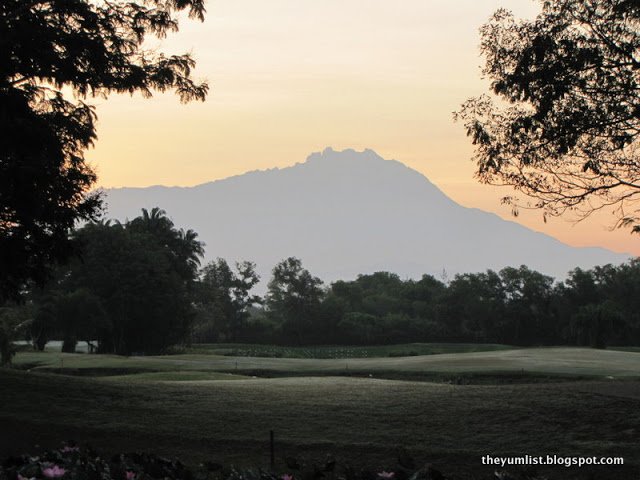 Mount Kinabalu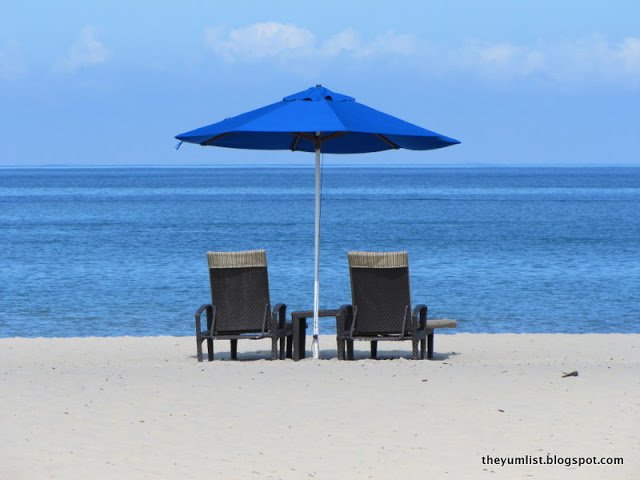 Beach in Sabah
Please share with us your favourite spots to Eat, Drink, Stay, Spa and Explore in Sabah.