The Steakhouse
Words by Caning Jaramillo
Photos by The Yum List (Monica Tindall)
Changkat Bukit Bintang has always been a favourite dining, arts and entertainment destination in Kuala Lumpur. I have fond memories of my first weeks of getting to know the city, (already a decade ago now!), partying till the wee hours of the morning. The food and beverage scene in this area has grown tremendously since then – all to the benefit of the hungry and thirsty public. Changkat Bukit Bintang is definitely a hot zone and The Steakhouse, newly opened adjacent to The Whisky Bar, only proves this further.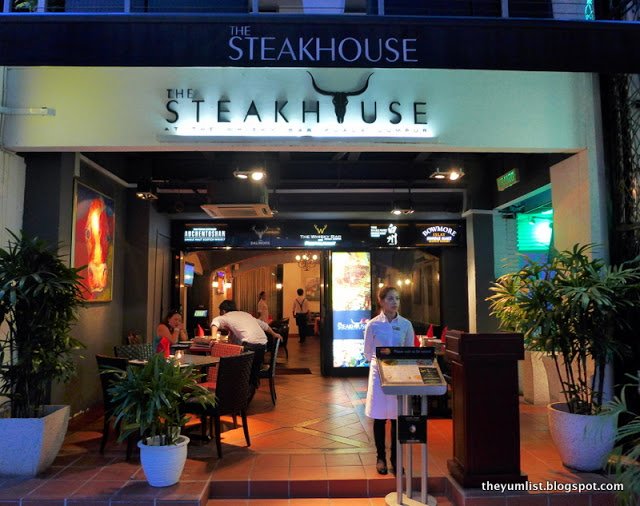 The Steakhouse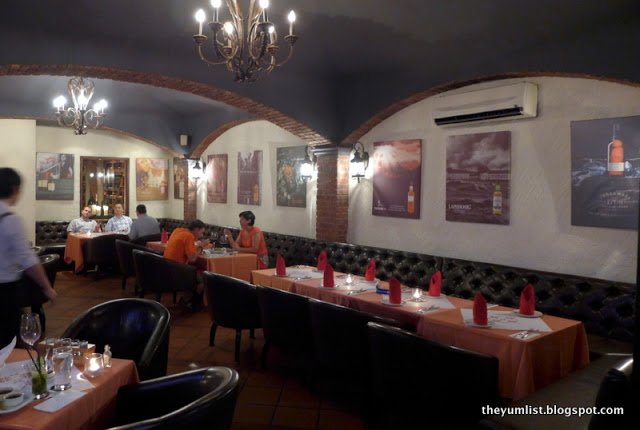 Inside the Steakhouse
The Steakhouse is the latest creation of Chef Werner Kuhn, well known for el Cerdo and Dining in the Dark restaurants. This new meat focused destination is a cozy 40 seat restaurant just next to the Whisky Bar. Specializing in imported beef from Australia, a variety of quality cuts are available. Cuts fall under two categories, Chilled and Aged Black Angus and, Chilled Grain Fed. Carnivorous types can be pampered with their favourites, grilled over charcoal Argentinian style – medallion, tenderloin, rib-eye, T-bone and striploin… all are juicy and delicious.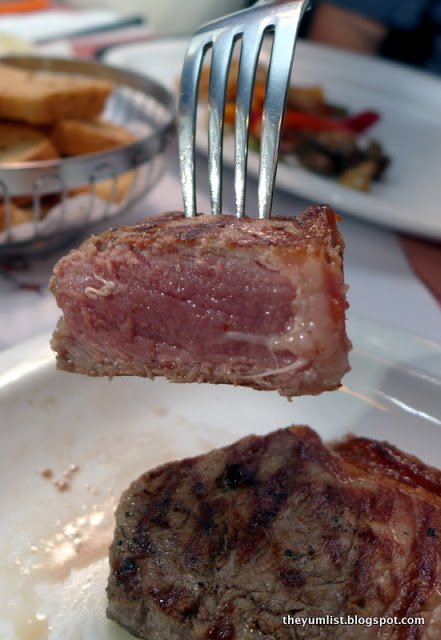 Steak
Prices range from RM68 for 300 grams of Striploin to RM108 for a whopping 750 gram T-Bone Steak. All come together with potatoes (fried, mashed or sauteed) and vegetables (grilled asparagus, sweet corn and spinach).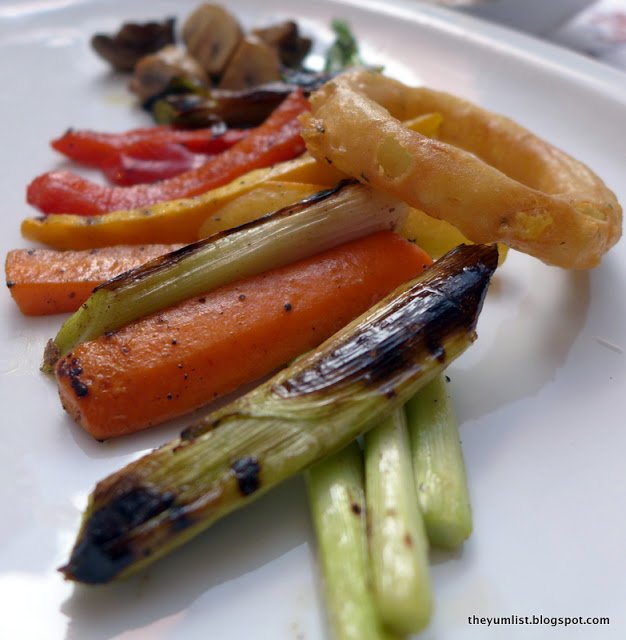 Sauteed Veges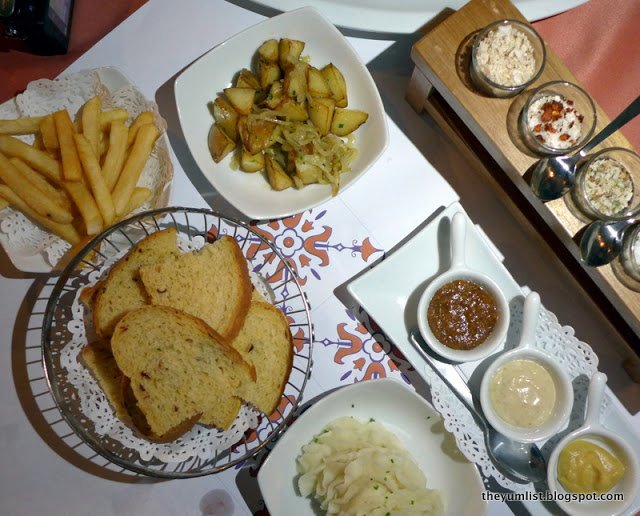 Condiments and Sides
For those who prefer something from the sea, the famous Deluxe Chilled Seafood Mountain for two people (RM158) is a divine invitation from the ocean. Half lobster, tiger prawns, tuna sashimi and fresh oysters are piled high on a bowl of ice.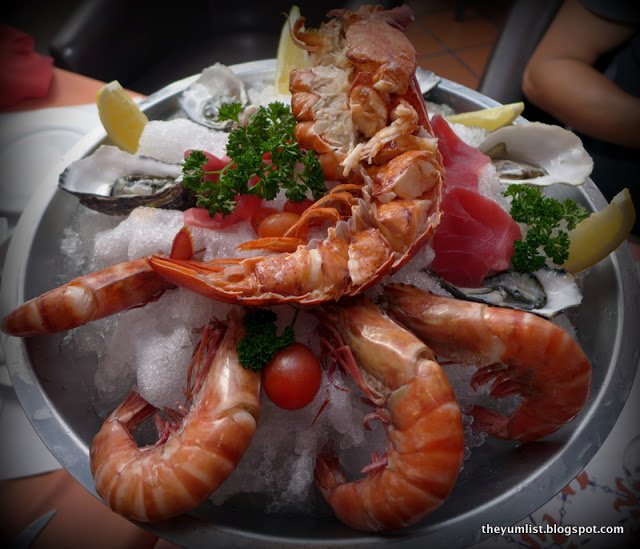 Deluxe Chilled Seafood Mountain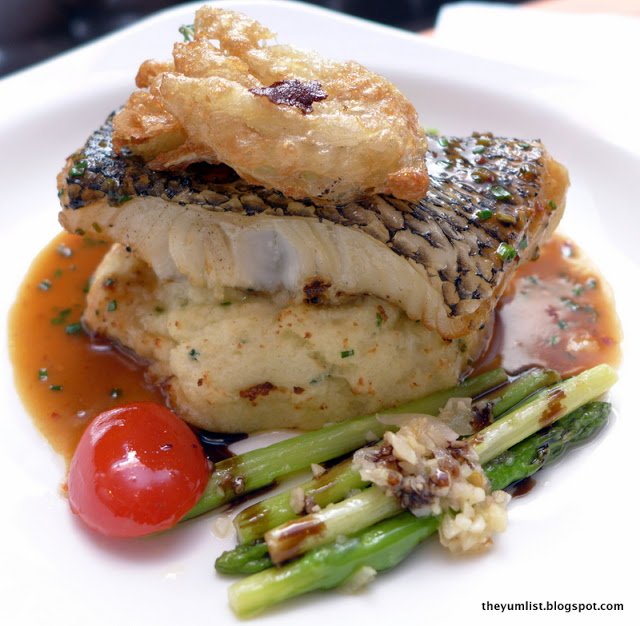 Grilled Black Cod Fish
While the steak is really what you come for, we've tried and can vouch for most of their starters: Shrimp Cocktails; Beef Carpaccio; Air Dried Spanish Beef Ham with Rock Melon; Caesar and Greek Salads; Scottish Smoked Salmon; Portobello Mushrooms; Escargot (with garlic herb butter); Florida Crab Cakes and; Panfried Duck Foie Gras. Portions are generous and range between RM26 to RM48.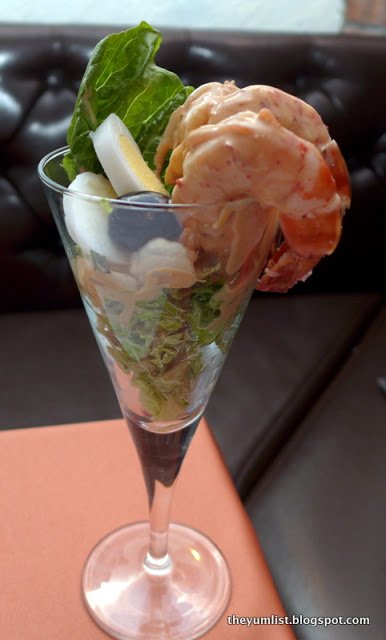 Prawn Cocktail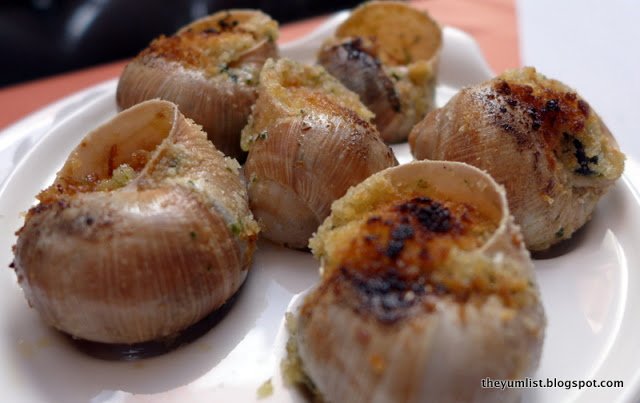 Escargot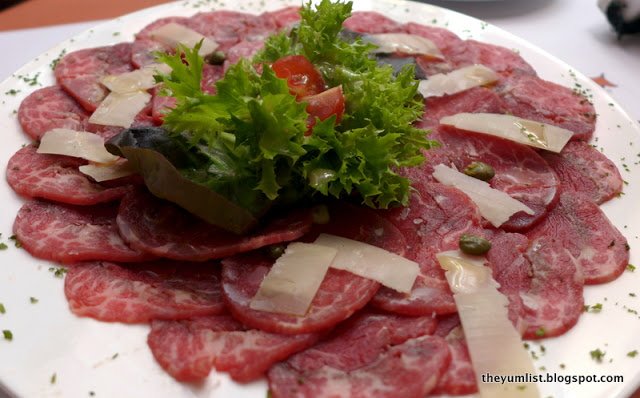 Carpaccio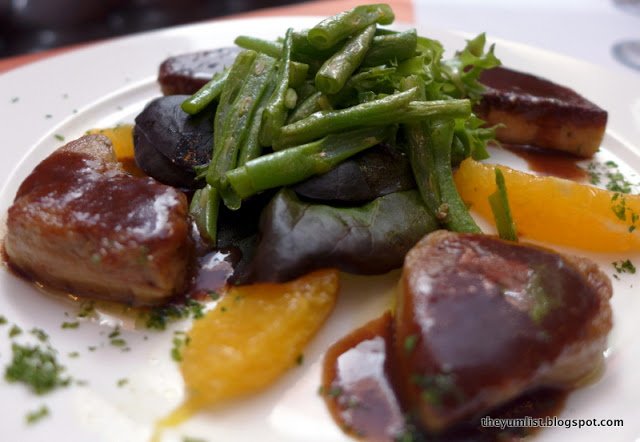 Foie Gras
Of course there's dessert too. Homemade ice cream, tiramisu, chocolate fondue and cheese platters all make a sweet appearance. My favourite though was the giant slab of Baked Cheese Cake with vanilla ice cream. Perfectly textured with a thin base and loads of cream cheese I was tempted to take another slice home with me, even risking the 'eye roll' from my wife and glance at my growing tummy.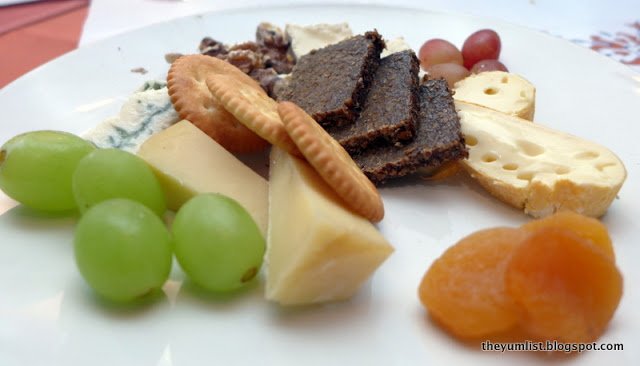 Cheese Platter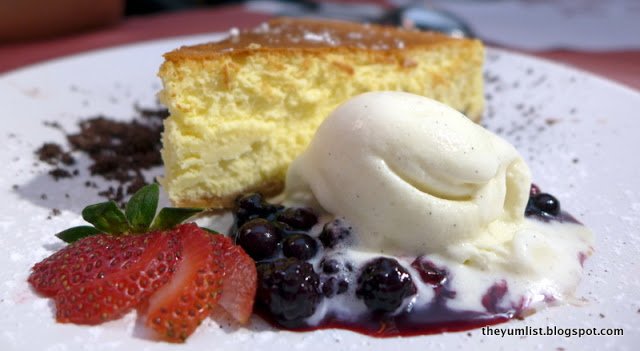 Baked Cheese Cake
Reason to Visit: charcoal steaks cooked to perfection, ginormous slices of cheesecake
The Steakhouse
at The Whisky
Bar Kuala Lumpur
44 Changkat Bukit Bintang
+6 03 2110 3988
Wilayah Persekutuan Kuala
Lumpur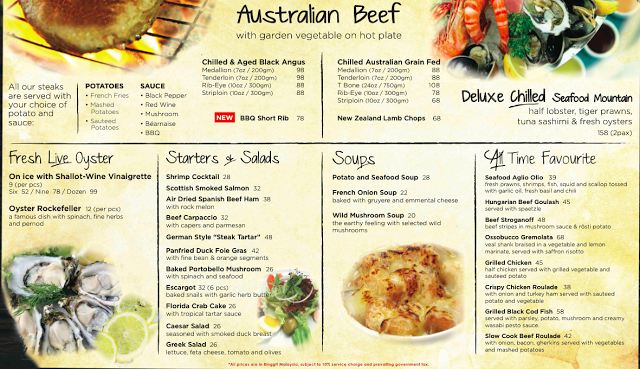 Menu at The Steakhouse
Desserts Menu