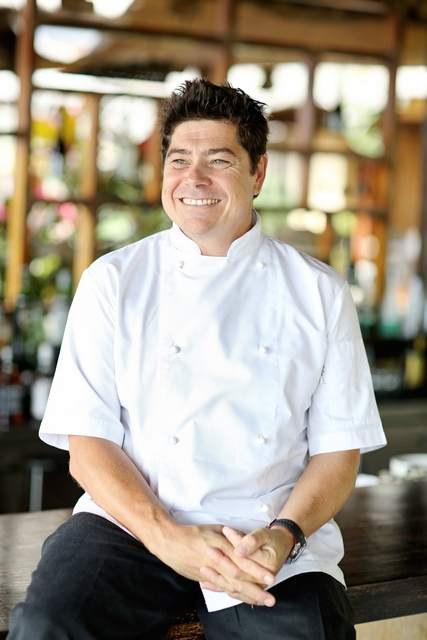 Chef Greg Bunt
The Yum List recently had a delicious trip to Bali and, while there, caught up with Aussie Chef Greg Blunt of Four Season's Bali Sundara Restaurant and Bar.
What do you do and how did you got into the industry?
I started in the industry washing dishes for extra money and enjoyed the fast paced environment.
What's the best/ worst part of your job?
The best part of my job is instant gratification for what you do. The worst is missing weddings and special friend's events and celebrations.
What's your favourite Balinese food?
Bakso, light fragrant, hot and tasty.
What's your personal favourite meal/ drink?
Deep fried pigeon (Chinese Style). Gin and Tonic anywhere in the world.

The perfect day off would be… surfing and hanging with my kids.
What's your favoured food and wine/ liquor pairing?
Blue cheese and any dessert wine.
A life in the day of a chef is… invigorating!!
What do you do for fun?
Surf, eat and drink.
What's something you'd like guests to know about the cuisine/ drinks prepared at Sundara?
Our cuisine at Sundara is fresh light, healthy and always with an element of surprise.
How do you select your ingredients and why?
We select organic ingredients where possible for true taste and flavor.
What can guests look forward to in the upcoming months?
New twists and turns with our overhanging menu.