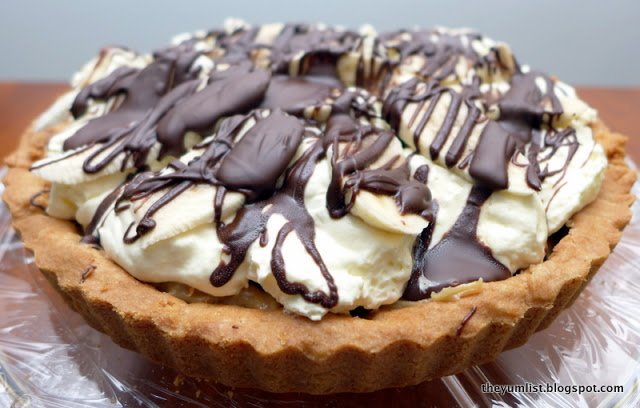 Banoffee Pie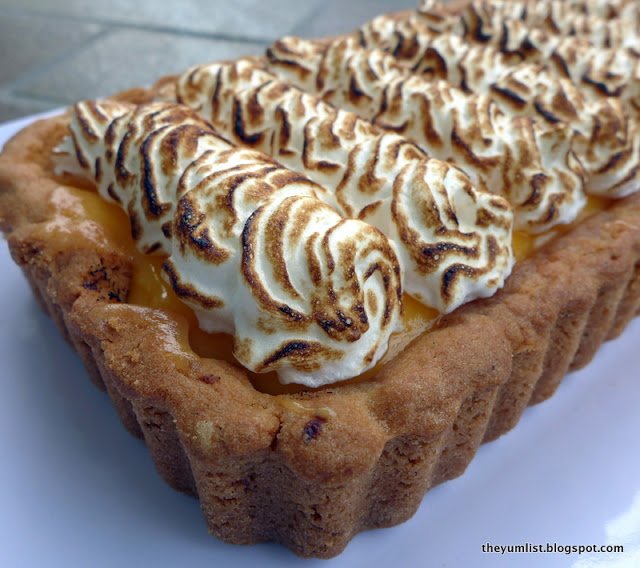 Lemon Merengue Pie
Homemade Desserts at The Lounge Room, Mudgeeraba
Lemon Merengue and Banoffee Pies are two of my favourite desserts. Alongside, scones and sticky date pudding, most chefs' recreations of these just flail in comparison to my mum's. I'm a tough judge when it comes to confection. I happily report though that my tongue recently did a joyful jive, upon finding these two pies at the Lounge Room, Mudgeeraba.
For me, success for both pies is in the filling.
The lemon curd, in Lemon Merengue Pie, must have more tang than sweetness. It should have just the right bite – making you smack your lips just a little, not so much that it's hard to swallow, but just enough to give you that mouthwatering sensation of wanting more. The sugar in the merengue and in the base should provide enough sweetness to balance out the zing of the filling without taking away from the sour punch. It should be smooth and whippy, yet hold its own without wilting into a feeble mess.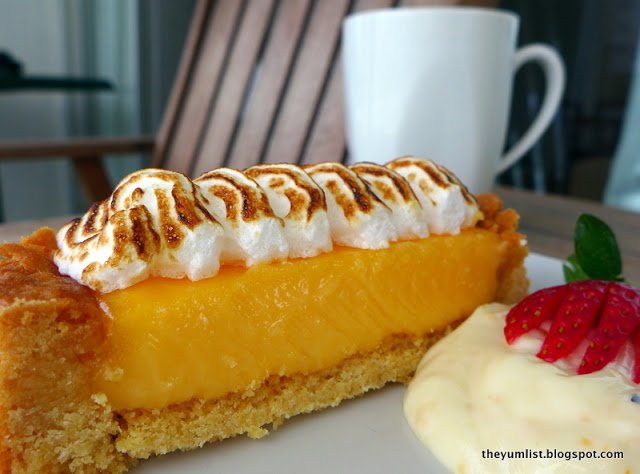 Slice of Lemon Merengue Pie from the Lounge Room
Banoffee Pie must have perfect caramel or there's no point in going any further. I like it thick with a faint chewiness to it. When you put it in your mouth you should be able to get in a few chomps before it disappears. Dark auburn in colour is usually just about right to give it a rich flavour and perfect texture. The time it spends in the pie too is important. It should be just long enough so that the fresh banana and cream topping commences to coalesce a smidgeon into the top, but not long enough for the banana to brown. Once the caramel is right, the rest should be simple. Layers of pastry, caramel, banana, fresh whipped cream, more banana slices and, for extra indulgence, a drizzling of chocolate, forms a near perfect sensation.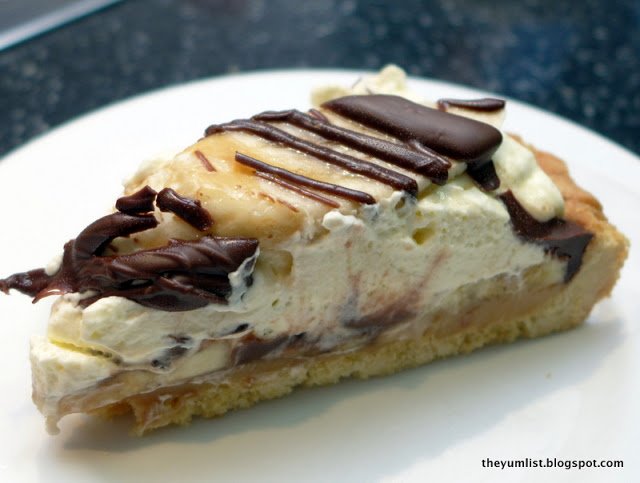 Slice of Banoffee Pie from the Lounge Room
Both should taste homemade. Full stop.
Adam, of the Lounge Room in Mudgeeraba makes his Lemon Merengue and Banoffee Pies from scratch. There are no industrial pastry sheets, no jarred lemon curd and most definitely no fake foamed cream from a pressurized can. Eggs, butter, sugar, real lemons and fresh dairy form the core ingredients. A lot of passion and a touch of cheekiness mixed into the recipe produces some pretty decent desserts at the Lounge Room Mudgeeraba.
I know my mum will read this, so maybe Adam's tarts are not quite as good as hers, but they disappeared quickly from my plate all the same. 😉
Reason to visit: home made desserts
* Sadly this cafe is now closed.
The Lounge Room
Shop 7/2 Bell Place
Mudgeeraba
Queensland, Australia
+61 07 5559 2014