Seems the less signage, the cooler the cafe in Melbourne. We tirelessly researched and hunted for the best cafes in this hip city. Down laneways and unsuspecting alleys we traipsed to bring you The Yum List's pick of:
The Best Cafes in Melbourne
Silo by Joost – NUMBER 1 CAFE (according to The Yum List)
Shame we did this cafe first, as it turned out to be so fabulous that all cafes following just paled in comparison. Silo by Joost set the standard extremely high. This is by FAR our favourite cafe. Silo by Joost served the best coffee and food we had in Melbourne! We love that they make huge efforts to produce zero waste, but that aside, their food is delicious and the coffee… well… it's a tough market in Melbourne… even so, they came out the clear winners. Don't miss a meal or three here.
Silo by Joost
123 Hardware Street
Melbourne
3000 Victoria
Australia
+61 03 9600 0588
byjoost.com/silo
Hardware Societe – yummy but not sure it justifies the hype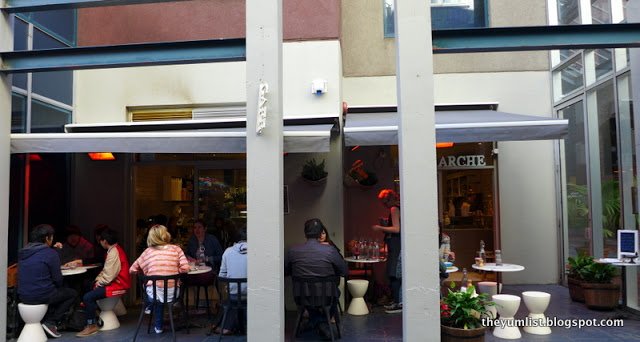 Hardware Societe
Lines form at the door early morning gathering for Hardware Societe's brunch. Famous for their baked eggs, the hoards don't seem to mind waiting for a table. We tried some of their brekkie items and found them to be virtuous, but not worth waiting in line for. A short mention in one of the tour guides I believe, has the crowds running. The baked eggs were flavourful but had too much going on in the one bowl for my personal liking. Mushrooms too were good, but not rave worthy. Coffee was pleasing. Staff are incredibly efficient and polite. We were seated with a direct view of the kitchen buzz and what we saw was lightning speed efficiency and order. While we weren't disappointed with this cafe, the expectation had been set too high. It is indeed a great spot, but not mind blowing.
Hardware Societe
120 Hardware Street
Melbourne
3000 Victoria
Australia
+61 03 9078 5992
Sensory Lab – chic spot for a quick cup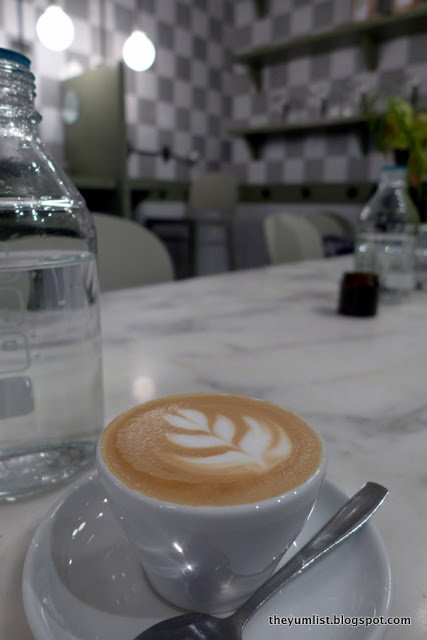 Sensory Lab, David Jones
Cool surroundings, excellent service, well made coffee. The roast was a little on the dark side for me, but being part of David Jones, it's an easy location for a standard, hassle-free cup.
Sensory Lab
David Jones
297 Little Collins Street
Melbourne
3000 Victoria
Australia
www.sensorylab.com.au
St. Ali – Excellent coffee, hit and misses with the food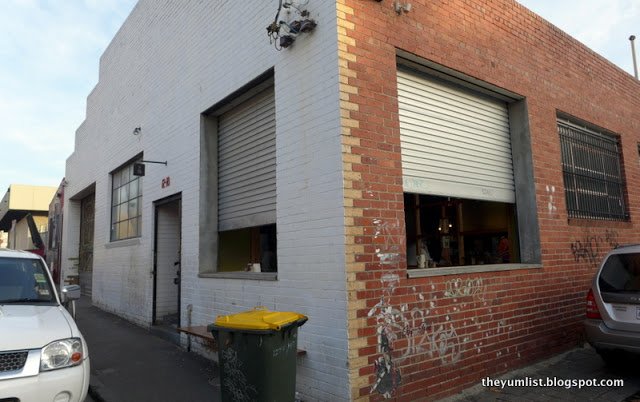 St. Ali
St. Ali is the lastest rave in Melbourne. Seems a very sauve owner has the habit of turning everything he touches into gold. It's fun just trying to find this place. Little signage and a back alley location means it's a destination cafe, not something you'd just stumble across. The wagyu burger sounded gourmet but was really just a tummy filler. The grain salad however was excellent and the coffee too well prepared. It's worth a short adventure at least to traverse the back streets of South Melbourne, but I'm not convinced it merits numerous visits.
St. Ali
12 – 18 Yarra Place
South Melbourne
3205 Victoria
Australia
+61 03 9686 2990
http://stali.com.au/
Atomica Caffe – the local go-to place for a consistent brew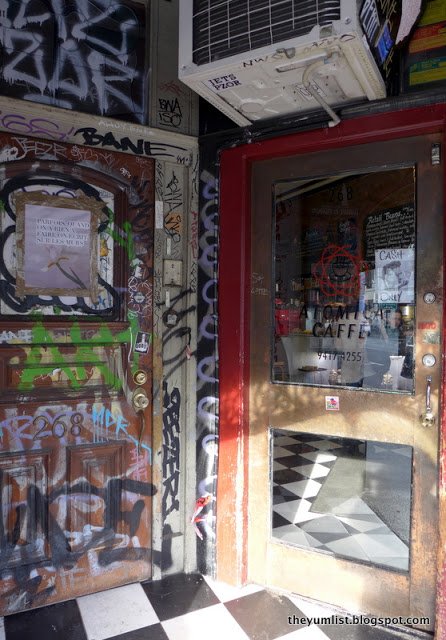 Atomica Coffee
Don't be put off by the graffiti and lack of signage, locals know this cafe as providing some of the best java in Fitzroy. It's on the main street so an easy one to get to.
Atomica Caffe
268 Brunswick Street
Fitzroy, Melbourne,
3065 Victoria
Australia
+61 03 9417 4255
www.atomicacoffee.com.au
Grace – a nice hippy mix of food and pleasing coffee
Grace
No website, no telephone number, no big sign – seems these guys are hiding. I'm not sure how successfully though because the morning we visited it was full of people breakfasting and coffeeing. We like their goodies made with quark (a new cheesy creation for me – less processed than regular cheese with a yoghurty tang) and hubby was happy with the coffee too.


Grace
76 Rose St.
Fitzroy
Melbourne
Australia
Jasper Coffee – Caffeine Dealers – coffee here is yum and you can pick up some goodies to take home too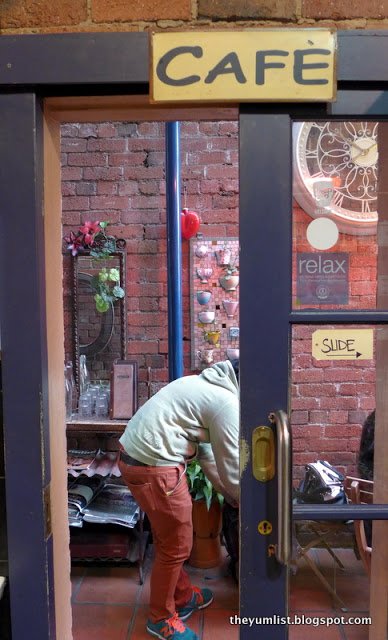 Jasper Coffee Caffeine Dealers
These dealers have every contraption imaginable for brewing the best drop. An excellent range of beans and an alleyway cafe too makes it a fab spot for a quick pick-me-up or a more leisurely sip.


Jasper Coffee Caffeine Dealers
267 Brunswick Street
Melbourne, Victoria
Australia
+61 03  9416 0921
www.jaspercoffee.com
Grub Food Van – undeniably a cool location, standard coffee, hit and misses with the food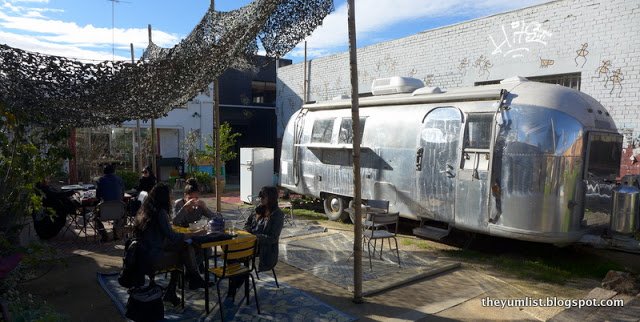 Grub Food Van
We found the food here to be decent, but not fabulous. We'd return with visitors mostly for the ambience. Best to get some recommendations on what to eat here as they seem to have some great dishes alongside some very average ones. It's undeniably cool though with its recycled furniture and bearded waiters.


Grub Food Van
Moor Street
Fitzroy
Melbourne
Australia
www.grubfoodvan.com.au
These are the cafes that made the list, all worthy of a visit for some reason or another. Criticisms aside, the above cafes have a reputation amongst Melbournites as being some of the best. We'd like to hear of your great discoveries and know if you have found your perfect cafe. 
*** Also note our travels covered Melbourne city, Fitzroy and South Melbourne. We've heard tales of fabulous cafes in other locations, but we'll save that for another trip.