"…embark on a new journey of
self-reflection and healing – to learn and embrace a new way of life, a life
not only of beauty but total wellness: mind.body.spirit"

Energy Day Spa has been the "go to" spa for expatriates in the Ampang area since its inception 10 years ago. It was the first to bring luxury spa services to the zone and has had a steady stream of regulars ever since.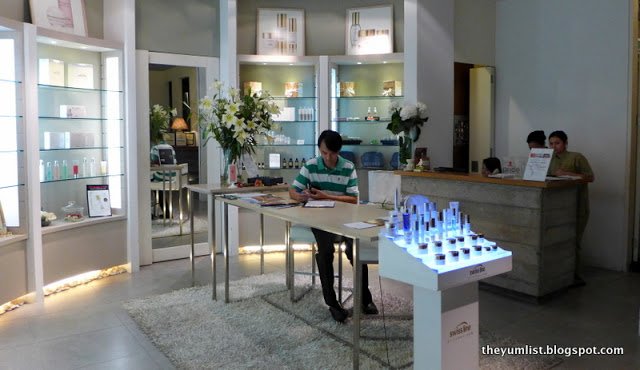 Reception
Both men and women are catered for at Energy Day Spa, with unisex, as well as "Ladies Only" facilities.  Ten treatment rooms comprise the set up with allowance for both single and couple experiences. Additionally, balneotherapy and steam rooms are also on site.

The lounge areas face windows with views of greenery and a little peek over busy Jalan Ampang, making you ever-so-glad that you are at Energy Day Spa rather than on the road. Beige day beds with fawn cushions are lined up in the naturally lit space with lampshades providing warm light and, potted plants supplying a connection to nature.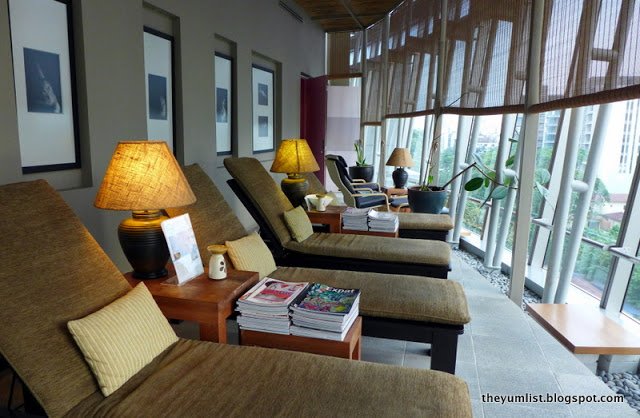 Relaxation Lounge
Robes, disposable underwear and private lockers are provided for all guests. It's advised to arrive at least 15 before your appointment as a laze on the recliner, with a warm cup of red date tea, is quite a pleasant way to begin.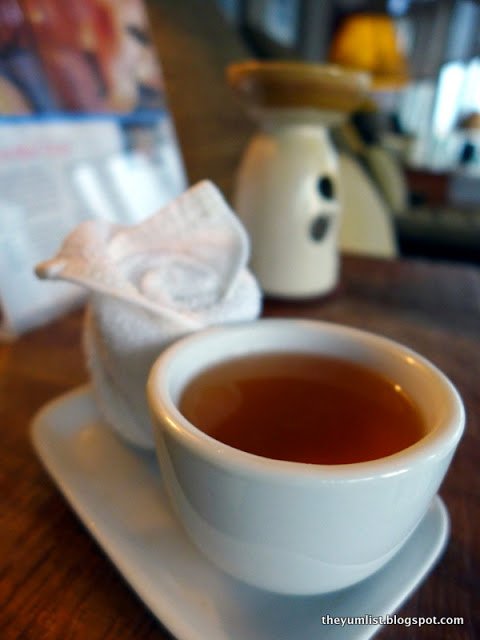 Red Date Tea
The menu consists of the standard massages, wraps and facials, but also extends to classes including Pilates and various Healing Therapies such as Reiki, Holographic Healing and Life Coaching. A dedicated Pilates room fully stocked with the latest equipment and, a classroom ideal for classes or workshops, round out facilities making it more of a wellness centre than a stand-alone spa.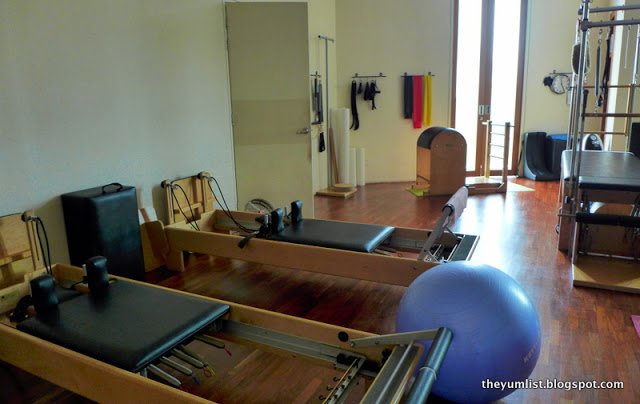 Pilates Room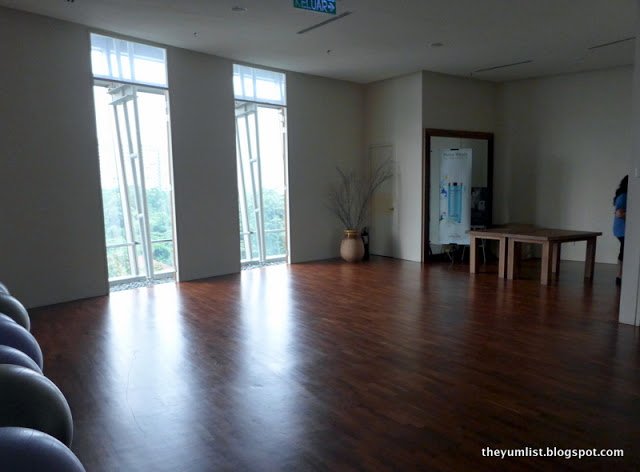 Room for Classes and Workshops
Therapists are selected not only for their skill but also for their caring manner. The philosophy revolves around developing not only ability in the hands but providing treatments from the heart. Energy Day Spa has a well-deserved reputation for highly trained therapists and this is partly due to the fact that they used to run the Energy Academy – the first Malaysian spa academy to offer both the Malaysian National Occupational Skill Standards (JPK) certificate in massage and the Confederation of International Beauty and Cosmetology (CIBTAC) dual diploma in Anatomy and Physiology of Body Massage. Now so successful, however, they have recently moved to a larger location.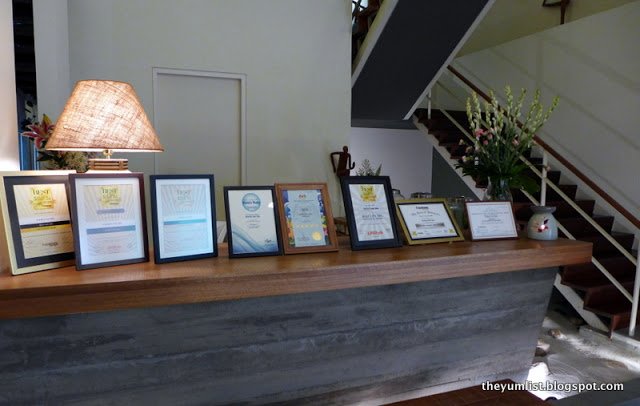 Lots of Awards
Swiss Line is the chosen product for Energy Day Spa's aesthetic treatments. They too are the exclusive representatives for Malaysia, so if you like the results from your facial, you can follow up at home with the purchase of your own products.

Using the Swiss Line range I was able to sample one of Energy Day Spa's signature therapies – the Triple Action Exfoliation Facial (90 minutes, RM398). Three different steps are followed to exfoliate and remove the dead outer skin cells. By removing the old layers, the younger fresher skin is allowed to come through and natural healing encourages regrowth, fostering fresher, healthier skin. It's followed up by lots of massage (face, head, neck, shoulders, hands and arms) and moisturizers to create a very relaxing 90-minute facial. It wasn't until I later got home and washed my face before hitting the sack though that I appreciated how smooth my skin felt. As I ran my palms over my face I felt the real effects of the therapy.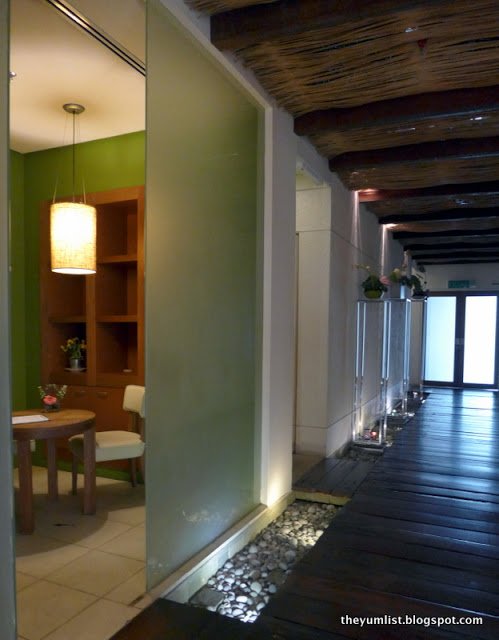 Hallway and Consultation Room
I suffer frequently from migraines and one of the best natural preventatives I've found is regular massage. With the number I've had over the years, I should be the tenderest steak in the city if you were to put me on the barbecue. With that said, however, I had up to this point not tried a hot stone massage. Hearing great things about it from friends, it was a style on my list of 'must tries'.

It just so happens that Energy Day Spa's signature massage is the Hot Stone Combo. Lasting 90 minutes (RM 240), the idea originally came from the Red Indians who utilized the third layer of volcanic rock in healing practices. These rocks are perfectly smooth and retain heat well. When used in massage they gently warm the muscles relaxing them and making them more responsive to therapy. The skilful therapist ably switches between stone and hand and sometimes uses both to give a deep tissue kneading. I found the combination of heat and pressure to be highly satisfying and would definitely choose this technique again.

While prices are not in the budget range at Energy Day Spa, if you're flexible with timing (able to visit on a weekday rather than the weekend) and/or purchase a package, you can save a few ringgits.

Reason to visit: lovely ambience in the city centre, excellent masseuses, quality treatments

Energy Day Spa Ampang
Lot 4, Level 4, Great Eastern Mall,
303 Jalan Ampang
50450 Kuala Lumpur
Malaysia
+603 4256 8833