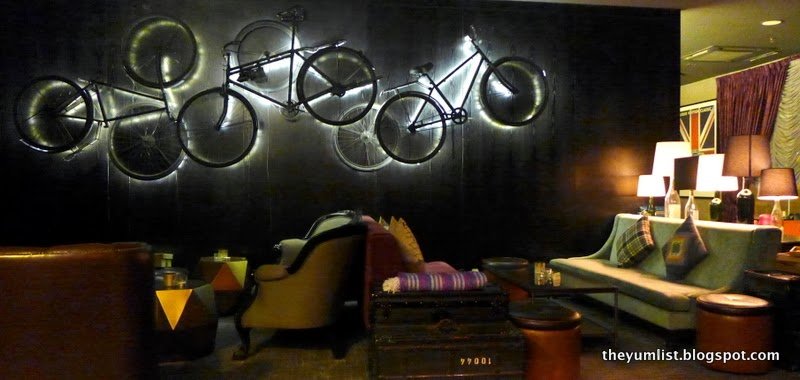 Mr. Brooks Lounge
Mr Brooks @ BSC
Words by Manveen Maan
Photos by The Yum List (Monica Tindall)
'Speakeasy' is a term that is thrown around a fair bit these days. Make no mistake, Mr Brooks is not one of them, despite boasting a 'hidden' locale. "Look for the purple car in the garage" were my instructions. Who parks a car in a shopping mall?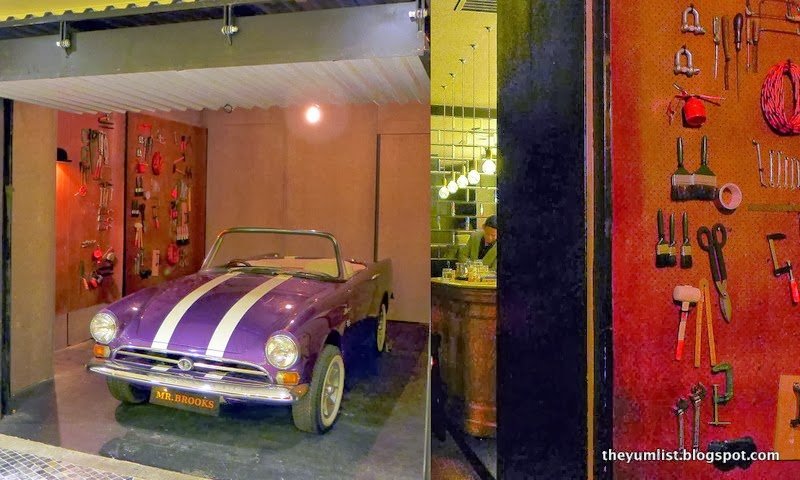 Garage or Bar Entrance?
Saunter past Ben's and you'll find yourself face to face with a makeshift garage, complete with a parked purple car, and tools panels on the walls. Find the ridge in the wall, push the door open and walk into a world of exclusivity and class.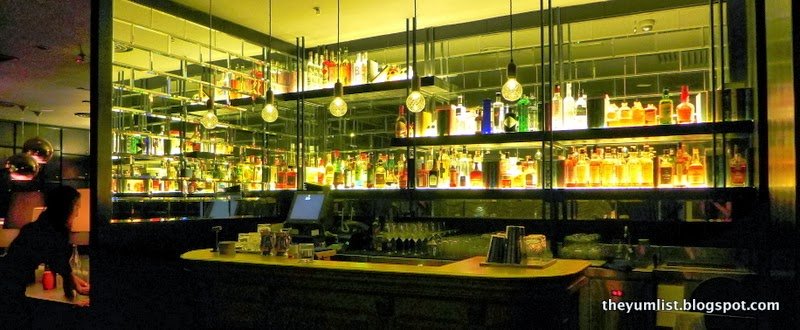 Mr. Brooks Bar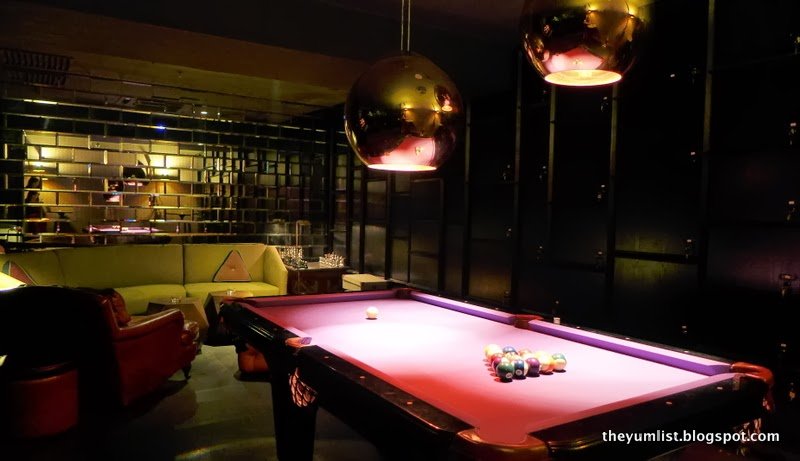 Pool Table
A kaleidoscope of colours sit behind a bar that holds every bottle of alcohol imaginable – the very best of what the beverage world has to offer. As master mixologist and branding manager Natasha Capol whips up our drinks with chief bartender Fifi, we saunter past the voyeurism friendly one-way mirrors and plonk ourselves in a cozy corner, soaking up the quintessentially British atmosphere of this 1920's gentleman club (Mr Brooks is said to get its inspiration from Double Oh-Seven himself).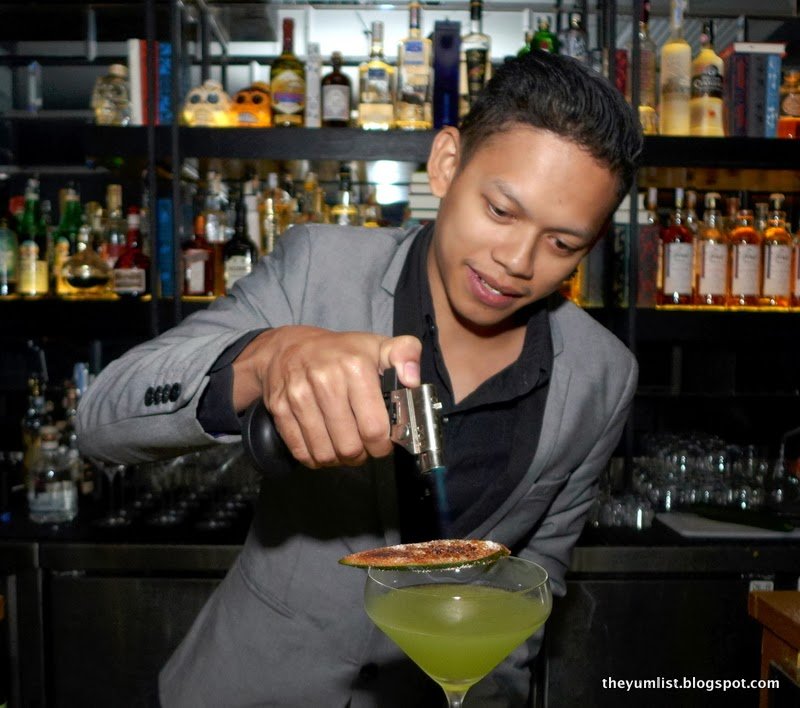 Bartender – Going a Little Molecular
Primarily a gin and cocktail bar, we begin the night with premium gin. Monkey 47 may sound like a cute name, but it's the sophisticated flavours that keep the clientele returning for more. According to Natasha, this is one of the more popular options here, and a quick sip makes its appeal obvious.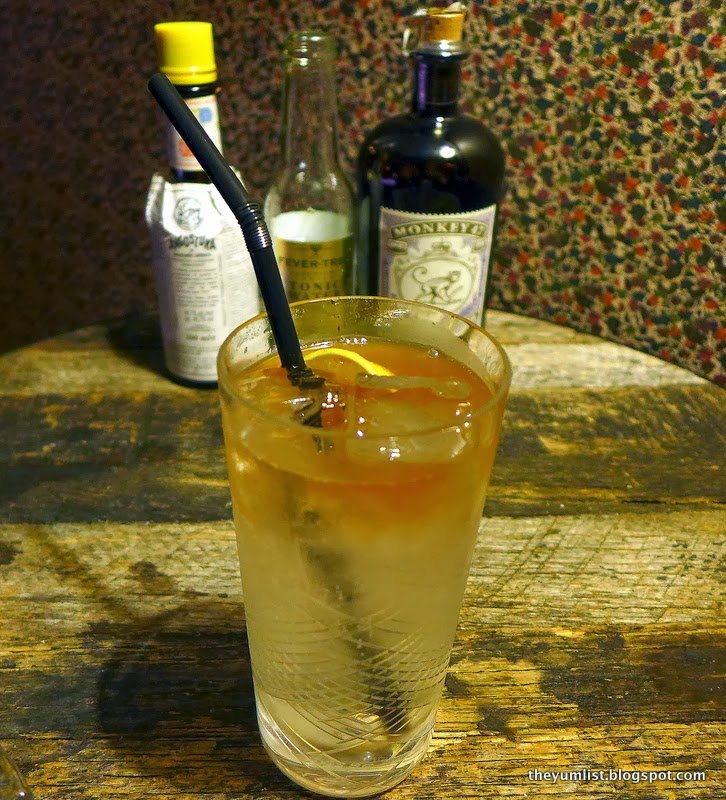 Monkey 47, Gin and Tonic – Double RM108
The writer in me is tickled pink by the cocktail menu, complete with quirky names and wittier descriptions. We sample Nan's Carrot Cake, an all-around favourite. Fresh carrot juice in this creamy, cinnamon-infused drink makes it taste just like dessert, prompting one of us to label it as 'tea time for adults'.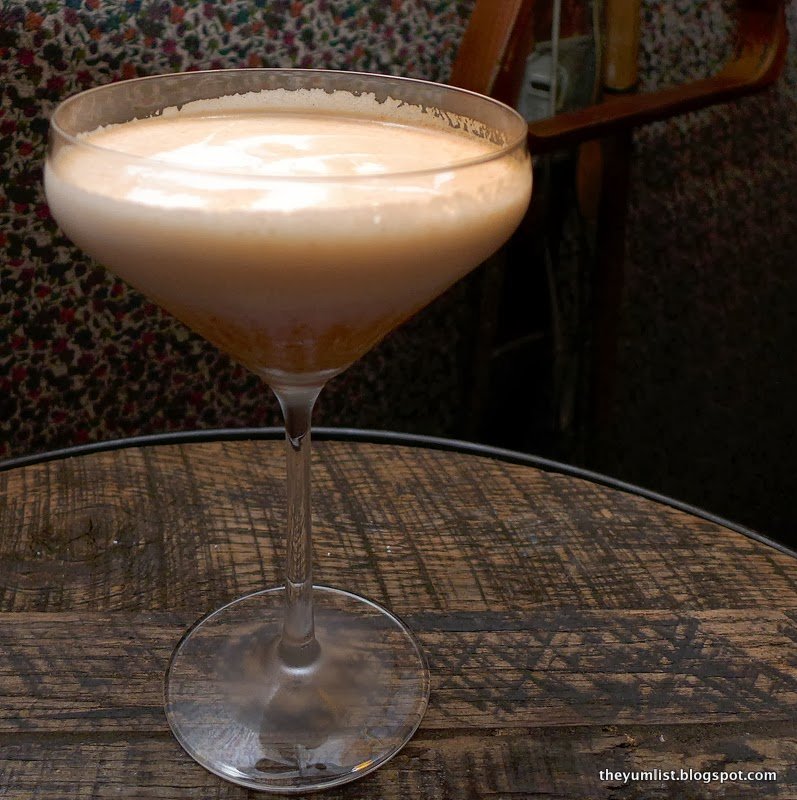 Nan's Carrot Cake RM60
A Cucumber and Pepper Martini follows, and is both sweet and refreshing on the palate until you take a bite of the cucumber drizzled with cayenne pepper. Coughing fits aside; this tangy choice is an invigorating drink, probably due to the fresh cucumber juice.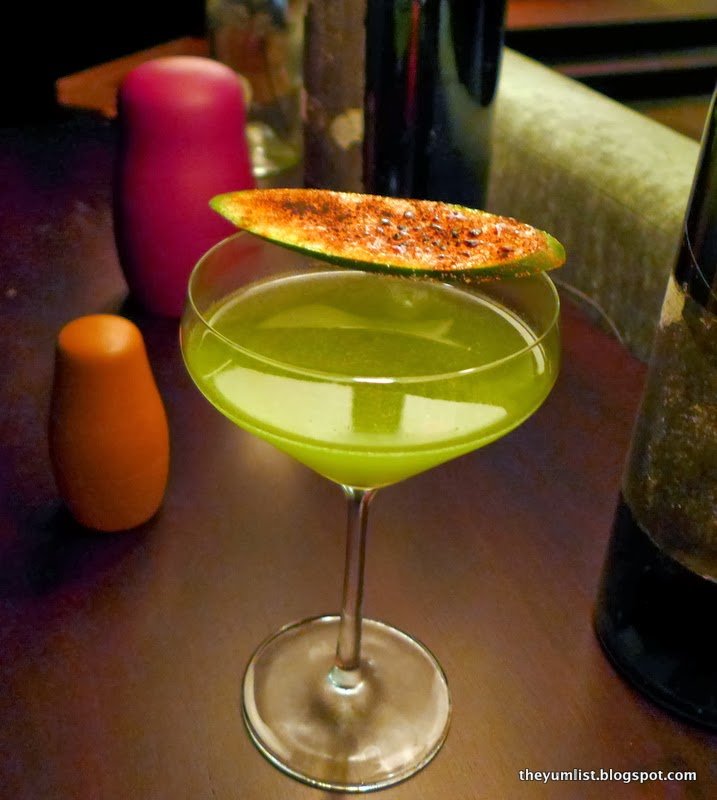 Cucumber and Pepper Martini RM75
The champ (in my books) is the cleverly named Margarita Thatcher. My drink of choice at the best of times, Mr Brooks serves up a stylish concoction of this perennial favourite, complete with the perfect balance of sweet and salty flavours. The layer of ocean-like agave foam on the top (made from a magnificent mix of Agave nectar, egg white, lime and lemon juice, orange juice, orange Cognac, and Nitrogen), has pretty much ensured no other margarita will live up to the glory of the Thatcher.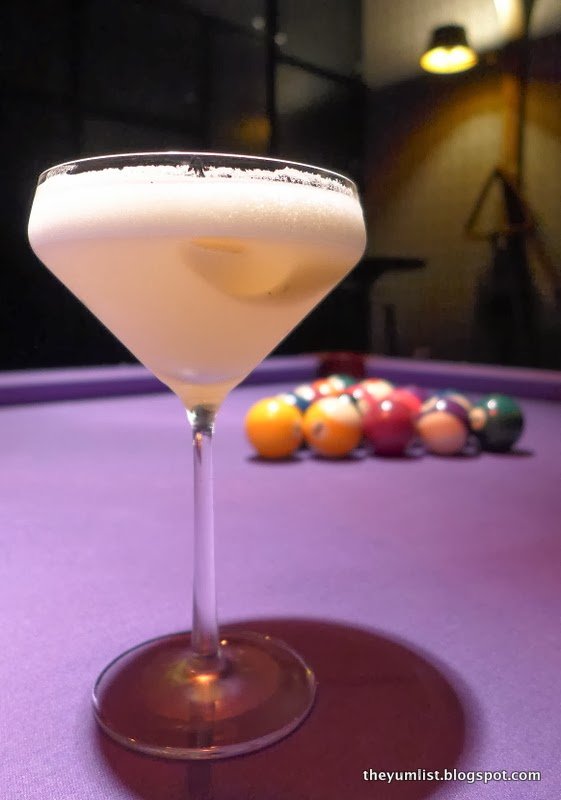 Margarita Thatcher RM60
Another hit is the aptly titled Secret Garden that transports you to a world of syrupy, flowery tastes. Infused with hibiscus nectar and rose water, and topped with a dash of bubbly, this easy-to-consume cocktail definitely warrants a careful eye on the number of drinks you knock back.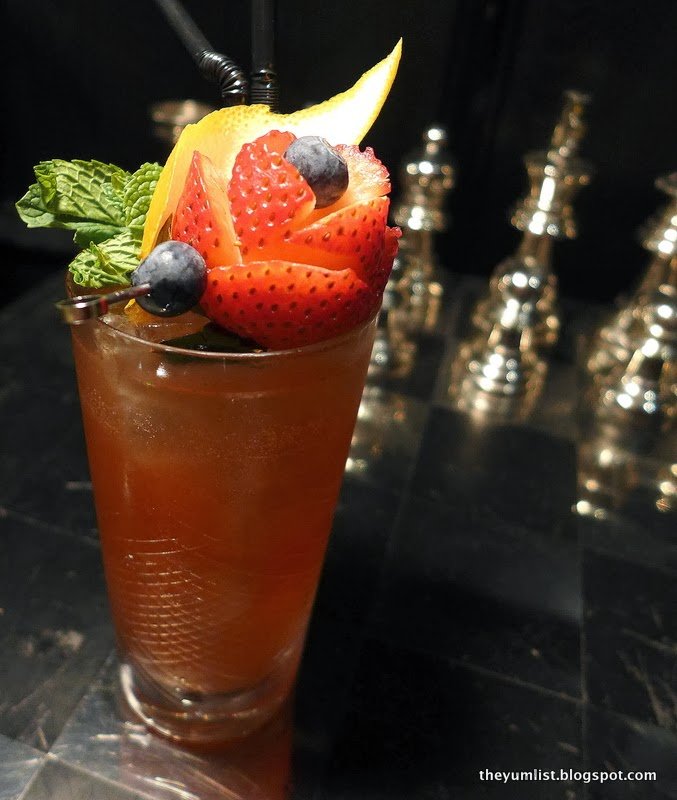 Secret Garden RM95
Alongside the heady cocktail combinations is a premium selection of single cask whiskey. Under the watchful eye of Natasha, we splash a wee bit of water into the sampling of Miltonduff (Speyside single cask whisky), and taste the world of difference a hint of aqua makes. Similarly, for the Laphroaig (Islay single cask whisky) option that followed, the bolder flavours mould into an impressive, smoky finish.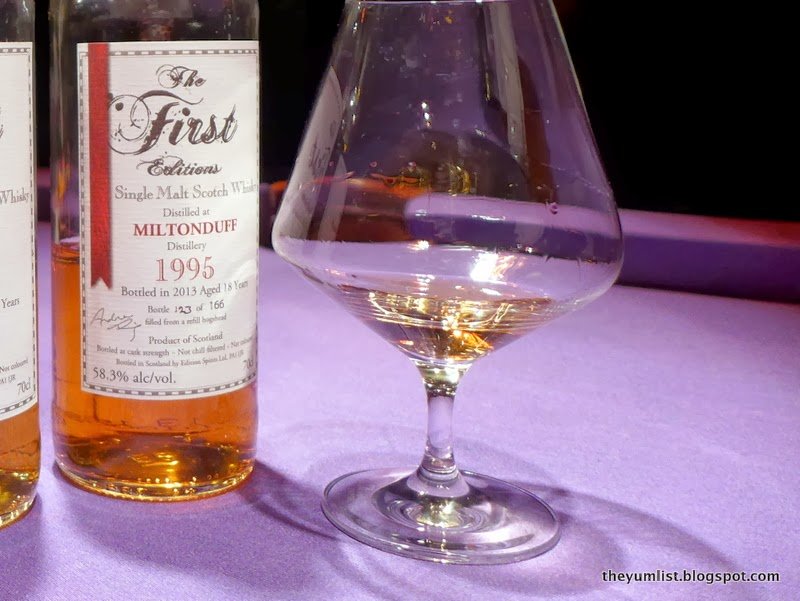 Single Cask Whiskey – Miltonduff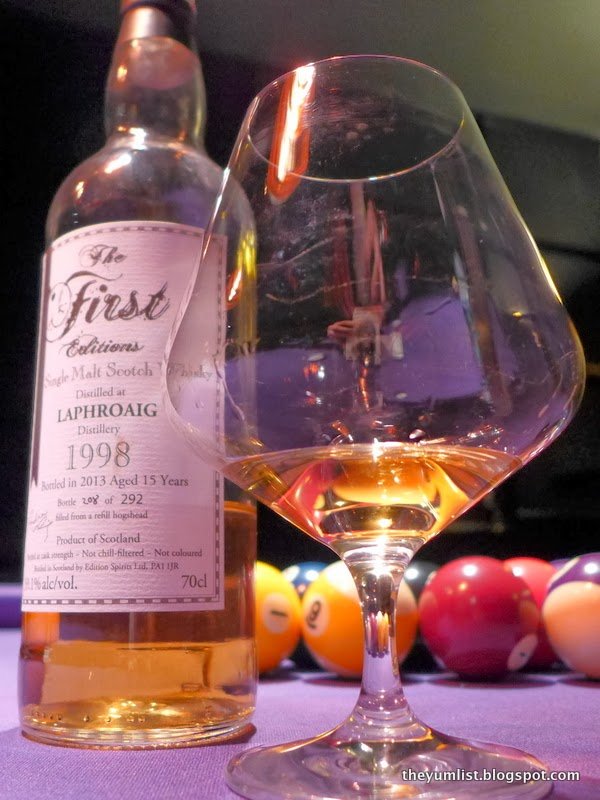 Single Cask Whiskey – Laphroaig
Ending the night with tequila may spell death for many but Mr Brooks is a spot where reputations remain intact. The Kah Tequila (served in a Halloween-like skull shaped bottle) is surprisingly palatable. Skip the salt and pair it with an orange (instead of lemon) slice for a smooth finish to an intoxicating night.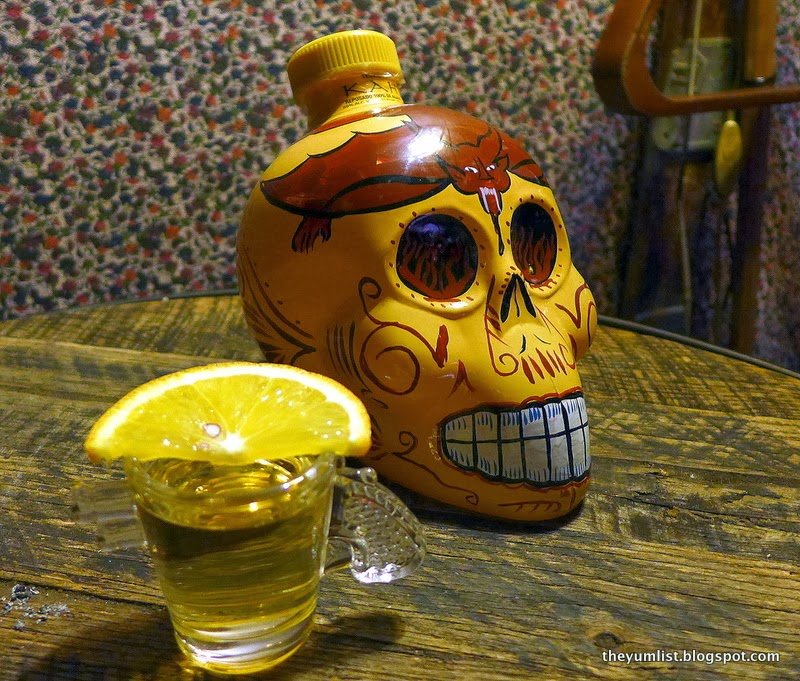 KAH Tequila with Orange Slice
Although a drinks-focused establishment, if you're feeling peckish at any point before 10pm, you're able to order off the menu of next door Ben's. There's talk of this hidden gem becoming a members only club so it's best to check it out soonest, if only to sample the outstanding cocktail combos and premium pours.
Reason to visit: stellar staff; Nan's Carrot Cake; Margarita Thatcher; single cask whiskey; private exclusive ambience
Mr Brooks
Level 3, Bangsar Shopping Centre
285, Jalan Maarof, Bukit Bandaraya
59000, Kuala Lumpur
Malaysia
+6 03 2282 0241