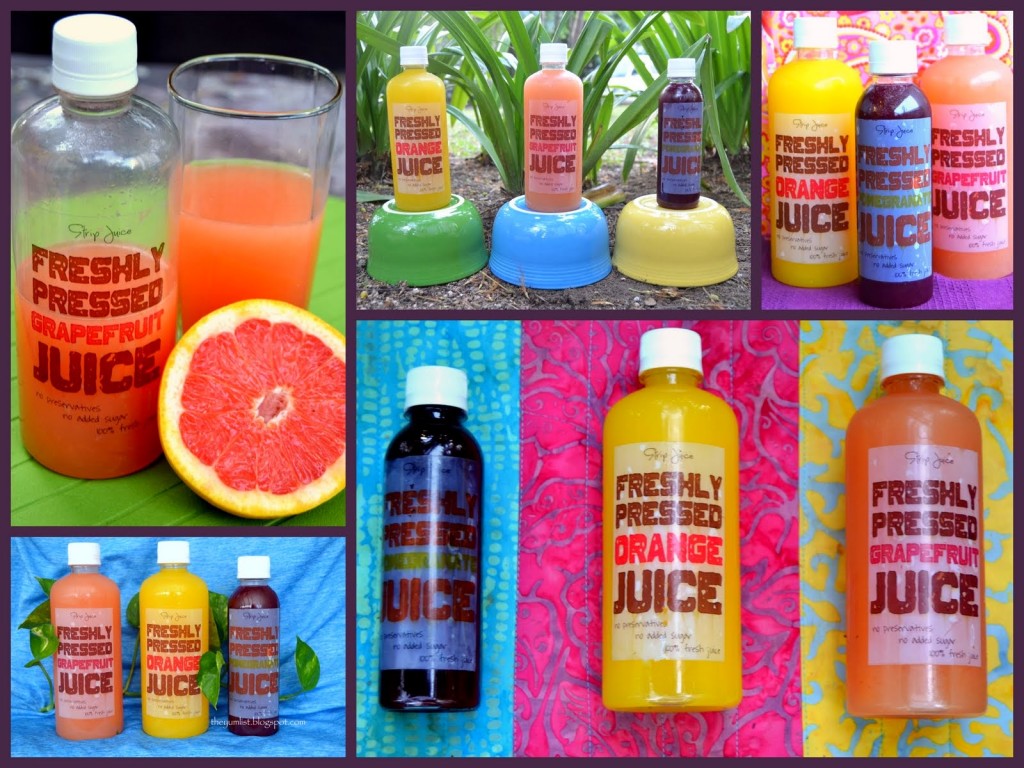 So fresh and without preservatives or additives of any kind, these juices are to be consumed
within 3 days of delivery. Strip Juice offers orange, pomegranate and grapefruit juices at RM23/bottle.

STRIP JUICE
Words and Pictures by Kristin Cosgrove
Here at The Yum
List, we love the opportunity to try new places and products geared towards
good health, so when we heard about Strip Juice, a new juice delivery service,
we were keen to give it a go.
Strip Juice
offers cold pressed juice from oranges, grapefruits and pomegranates, with no
added sugar and no preservatives or binding agents of any kind, just 100% juice
from quality fruits.
Why "cold
pressed" juices? Cold pressed juices are
said to be best for health, as the juice is extracted slowly, keeping enzymes
in tact. Centrifugal juicing, the kind
that uses a spinning blade, can heat the fruit and break down the enzymes,
which isn't as beneficial.
Somehow the
juices from Strip just taste better than the ones I make at home in my
centrifugal juicer. Maybe it's the
clever name and attractive packaging, maybe it's the cold pressing, or maybe
it's because there was no mess to clean up.
Whatever it is, Strip Juices have my family's full approval.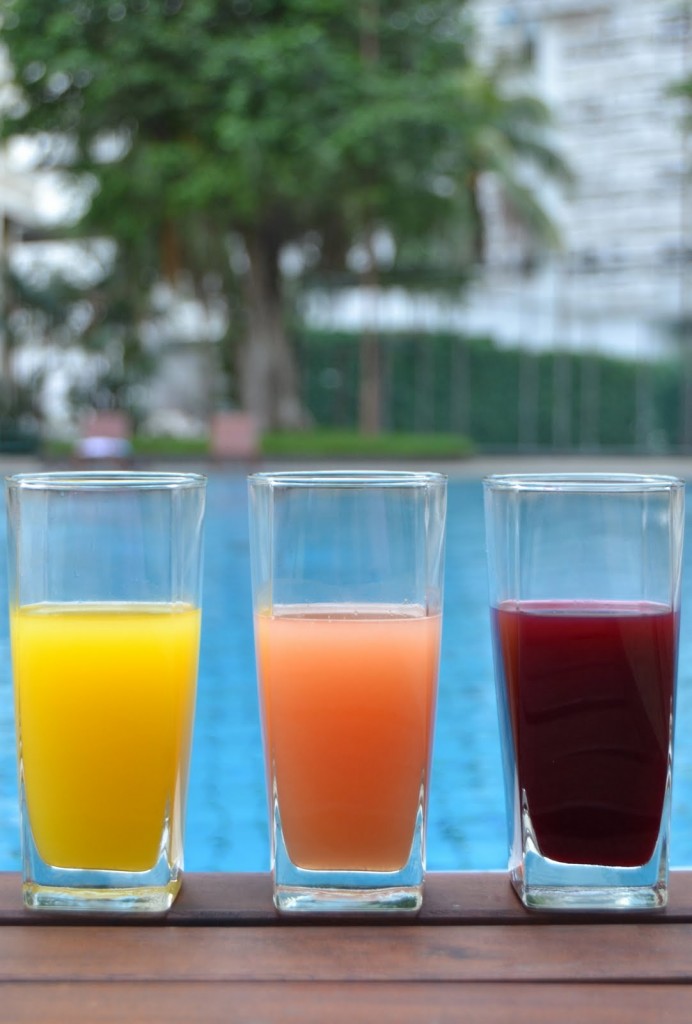 Orange, Grapefruit and Pomegranate
Juices from Strip Juice
Strip Juice's orange,
grapefruit (both 500ml bottle) and pomegranate (250ml) juices each sell for
RM23 per bottle, a value when you consider poms sell for around RM8 each;
you'll find the juice of three poms in one 250ml bottle! That's a reasonable
price to pay for a myriad of health benefits.
Pomegranate juice
is renowned as a super-food and has been used medicinally in the Middle East
for thousands of years. It is great for
heart health, boosting immunity and even cancer prevention. Grapefruit juice
can aid in weight loss, boost immunity and help with insomnia. Orange juice is of course great for its
vitamin C, slowing the aging process and reducing risk of kidney stones, among
others.
Friendly owner
Nicole delivers Strip Juices to your door in the Mont Kiara, Hartamas, Bangsar,
TTDI, and Damansara Heights areas for free.
For other areas, delivery can be arranged if minimum orders are met;
minimum orders are based on area, so call for information. Pick-ups are also welcome.
Reason to purchase: Cold pressed juices nearly impossible to find in supermarkets, health benefits galore, delivery options.
Strip Juice
Phone: 012-3135250 (Nicole)