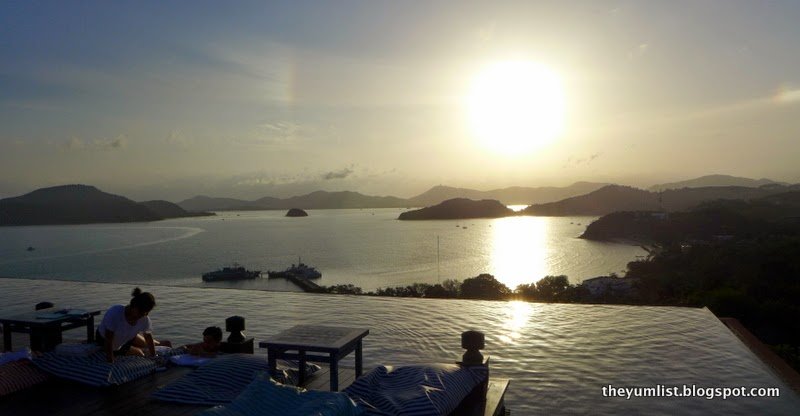 Sunset at Baba Nest – One of the best views we've seen from a bar in the world
Baba Nest, Bar with the Best Views in Phuket
Words by Kirsten Durward
Photos by The Yum List (Monica Tindall)
Baba Nest is all about the location. Picture this: An exclusive hilltop platform with dramatic 360° views of the ocean and surrounding islands. I've travelled through 67 countries, including several Caribbean Island nations and, other than actually being on a yacht, I've yet to see anywhere that gives you more spectacular ocean views. It's a simple place, exceptionally relaxed, no need to dress up. Indeed better no, as you'll have hotel guests floating in the surrounding infinity pool. Yes it's spendy, but if you really want to feel literally on top of the world one evening, it's totally worth a visit. Hotel guests of course can get up early and enjoy morning meditations as the sun rises around them.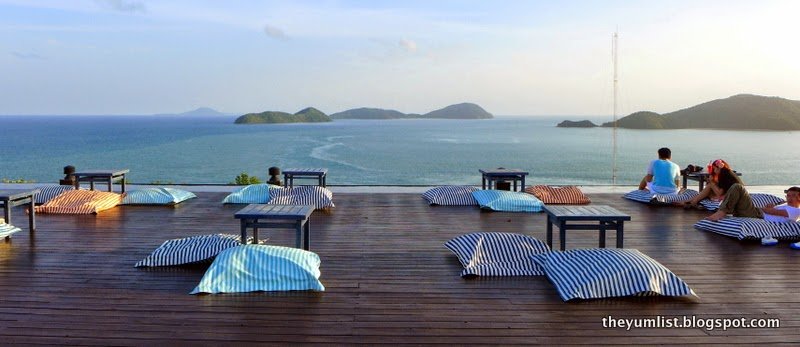 Getting Ready for Sunset at Baba Nest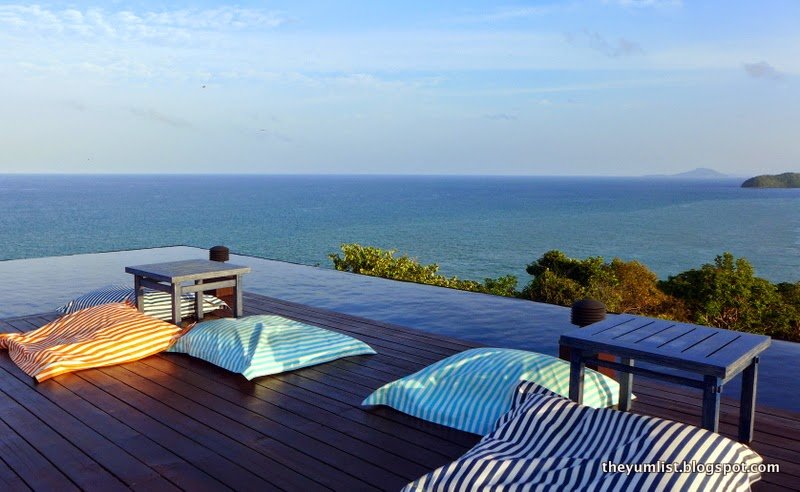 Baba Nest, Sri panwa, Phuket
Echoing the physical experience we are having, Sunset Bubbles on the Rock (THB980) appeals to our sense of fun. Louis Roederer is the Champagne of choice for the bubbly cocktails at Baba Nest. It's certainly a light and refreshing, lemony-pineapply taste. I think I do prefer Champagne unadulterated though.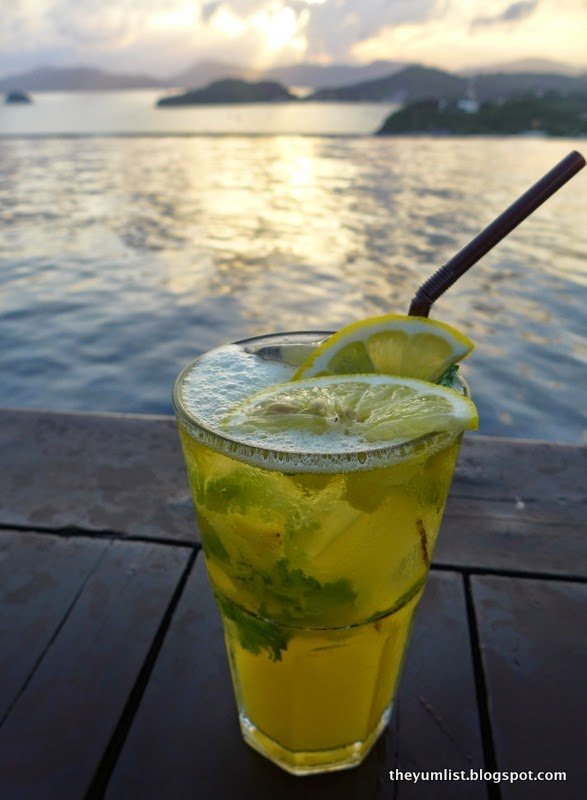 Sunset Bubbles on the Rocks
Sake cocktails are a novel experience in Thailand. Mixing and matching two favourite tastes, we plunge for the Sake Mojito (THB488). It surprises – hued a startling, vibrant green. The Sake adds a mellower note to this classic cocktail. It's one to drink quickly before the ice melts away.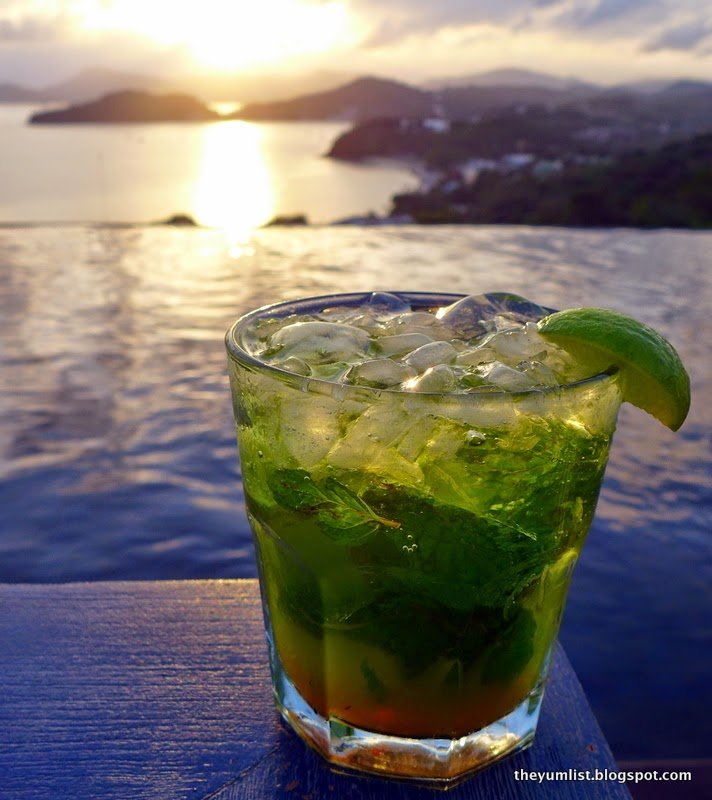 Sunset Cocktail
Of course, being a rum aficionado, the Baba Daiquiri (THB488) catches my eye. We hear this is one of the favourites of owner, Khun Wan. Seems he likes a drink or two at times. Sounds like our kind of guy. I love that the fresh passion fruit is retained in the base of the glass. I'm rather won over buy the little zing of ginger syrup too.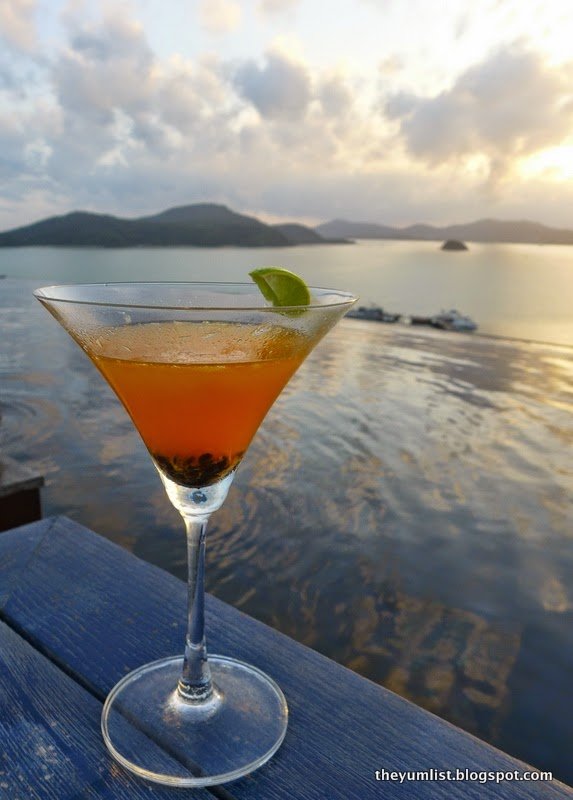 Pretty
As we chill out to the ambient jazz funk we congratulate ourselves on finding one of the best sunset spots on Phuket. We toast our choice with another flirty drink. Mexican Apples (THB488) is a Tequila based drink with mint and lime, just slightly lighter and sourer than a Mojito. We enjoy the sharp taste of the fresh green apples, and find the Don Julio Reposado Tequila to be a smooth alcohol in the mix.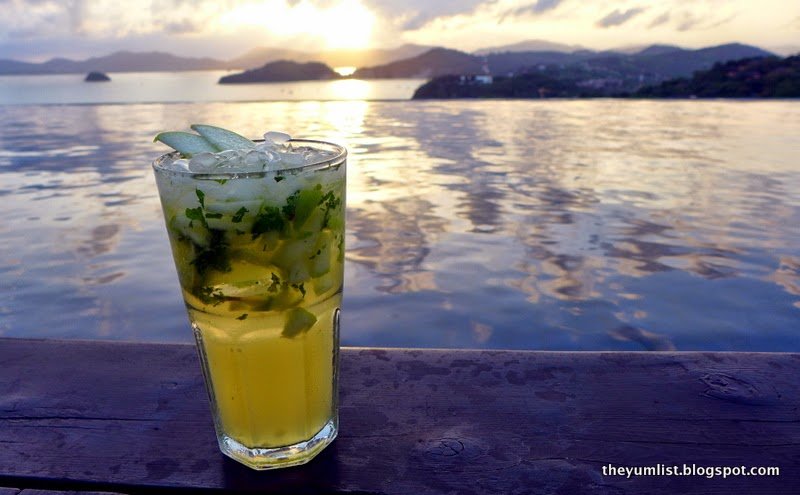 One more? Why not?
Should you want for something to nibble on while you enjoy your sundowner, there is a small selection of Mexican style bar snacks. Otherwise, just slip off your shoes, flop on a giant bean bag and enjoy the panoramic views. And, if you're coming from outside the hotel, I do recommend that you follow our example and visit Cool Spa downstairs for the afternoon, have a fabulous massage and enjoy the blissed out nature of the location for even longer, in, yes, you've guessed it, another infinity pool with incredible views.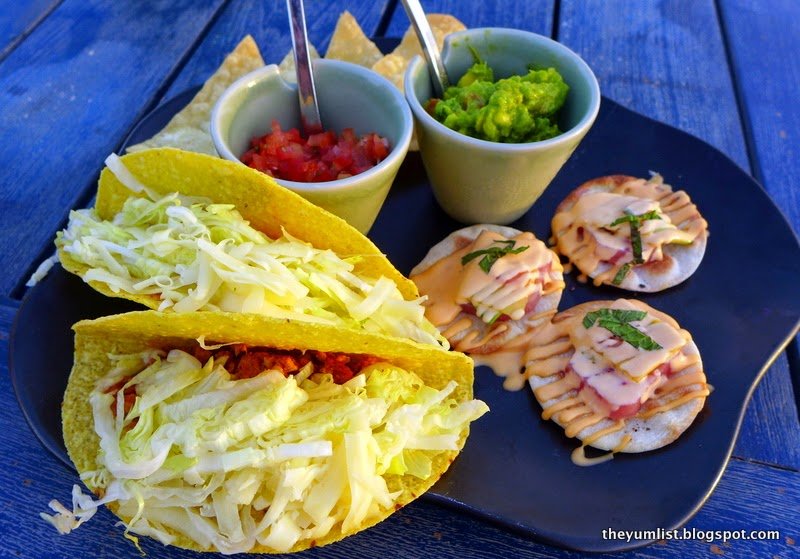 Mexican Themed Tapas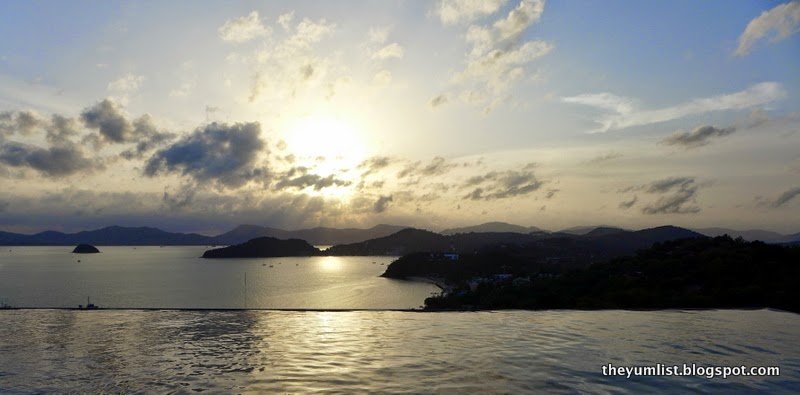 Nearly Gone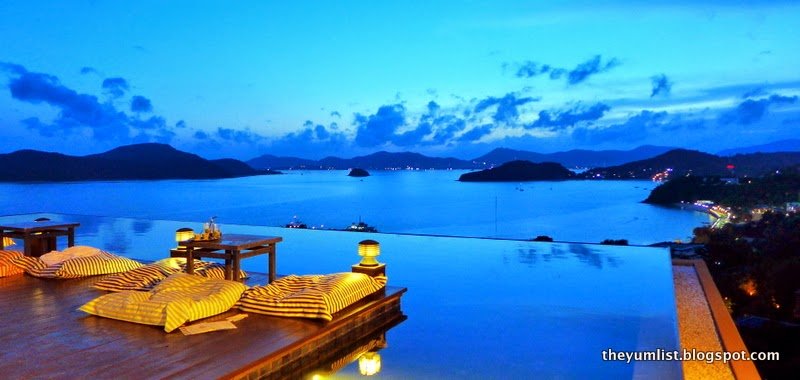 Night Begins
Reasons to visit: Extremely chilled out atmosphere. One of the most stunning bar locations in the world.
Baba Nest
Sri Panwa
88 moo 8, Sakdidej Road
Vichit, Muang, Phuket 83000, Thailand
+66 7637 1000
A minimum spend of THB 1000 net per person is applicable for all non-hotel guests.
Baba Nest is open daily from 5pm.