There's a reason why Argentina keeps featuring prominently on various 'Best restaurants' lists – the quality of food and constant evolving of menus keeps residents on their toes. Buenos Aires in particular, is a haven for the globetrotting tastebud.
Out of the myriad eateries in the city, I made my way to Aramburu Bis, the brainchild of molecular gastronomy guru, Gonzalo Aramburu. Modelled as an upmarket bistro, Bis (Latin for 'twice', denoting his second restaurant after his original venture, as well as a play on the word 'bistro') follows the Nueva Cocina Argentina (modern Argentinian) concept, offering traditional flavours with a creative, modern twist. Think eggs cooked at a specific temperature, foam purees, liquid nitrogen and the like – an evening at Bis is guaranteed to be one filled with splendid food and spectacular wines.
Communal tables, an open plan kitchen and a menu influenced by seasonal produce, have seen Bis gain a following of sorts, eager to sample its on-trend grub in a cool, hipster setting. The eatery also doubles up as a grocery and wine store, and the wooden shelves and frying pans hanging from the light fixtures lend a friendly vibe to the rustic interiors.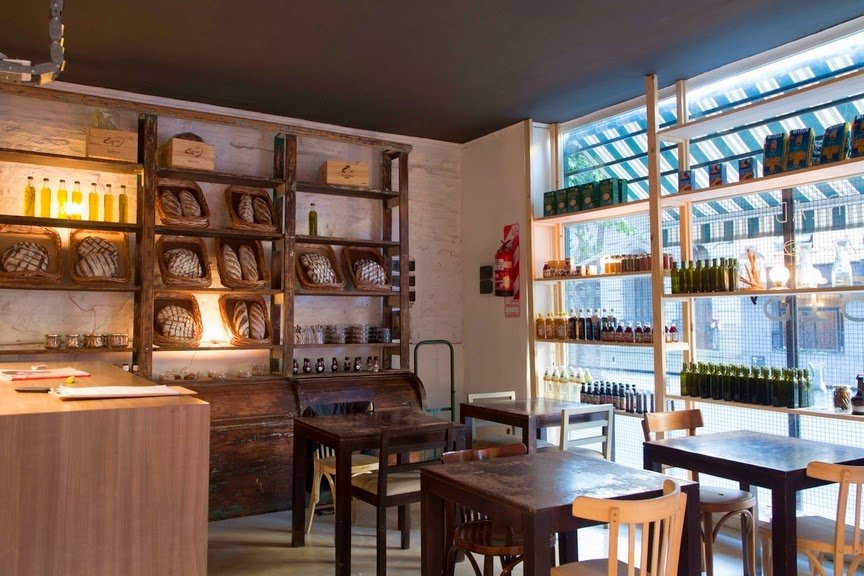 Loaves of fresh bread
We begin with an aperitif of Cinzano Rosa with grapefruit and tonic. Despite the cool winter temperatures, I thoroughly enjoyed this refreshing cocktail. Bread is a huge part of the Argentinian diet, and Bis makes its loaves in house, serving the fluffy sourdough slices in a tiny, jute bag. It's all in the details at Bis.
Naturally, we sampled wine from Mendoza, Argentina's renowned wine region. The Serbal Sauvignon Blanc was light and tasty, a perfect match for our first dish, the potato pasta with bacon, poached egg, and spinach. Cooked to perfection at 62 degrees, I cracked the egg and mixed it with the crunchy vegetables, tasting the brilliant combination of flavours, with a bit of bite for added texture. The slightly more dense nature of the noodles and the inclusion of a poached egg, reminded me of a Malaysian dish, the famed pan mee.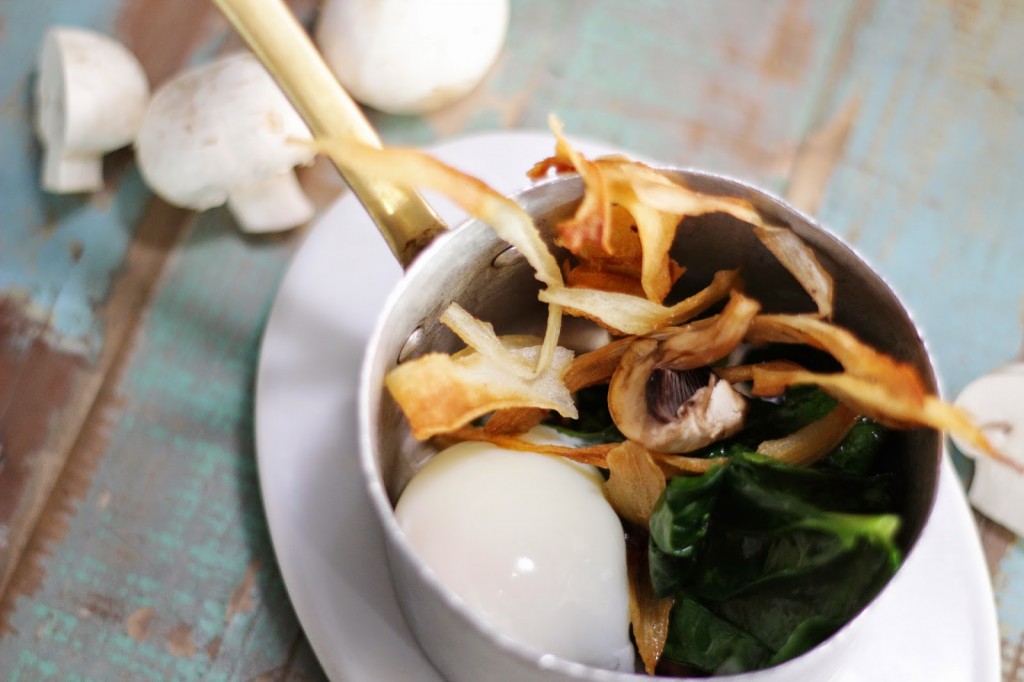 Potato pasta with bacon, poached egg and spinach
Hot on its heels was the Kadaif Shrimp – a must for all prawn lovers. A pot full of crispy shrimps (thanks to the kadaif pastry) doused in luscious shrimp sauce, the concoction was thoroughly brilliant. The cute pot it was served in added to the novelty of it all, and we found ourselves mopping up the heavenly sauce mix with pieces of bread.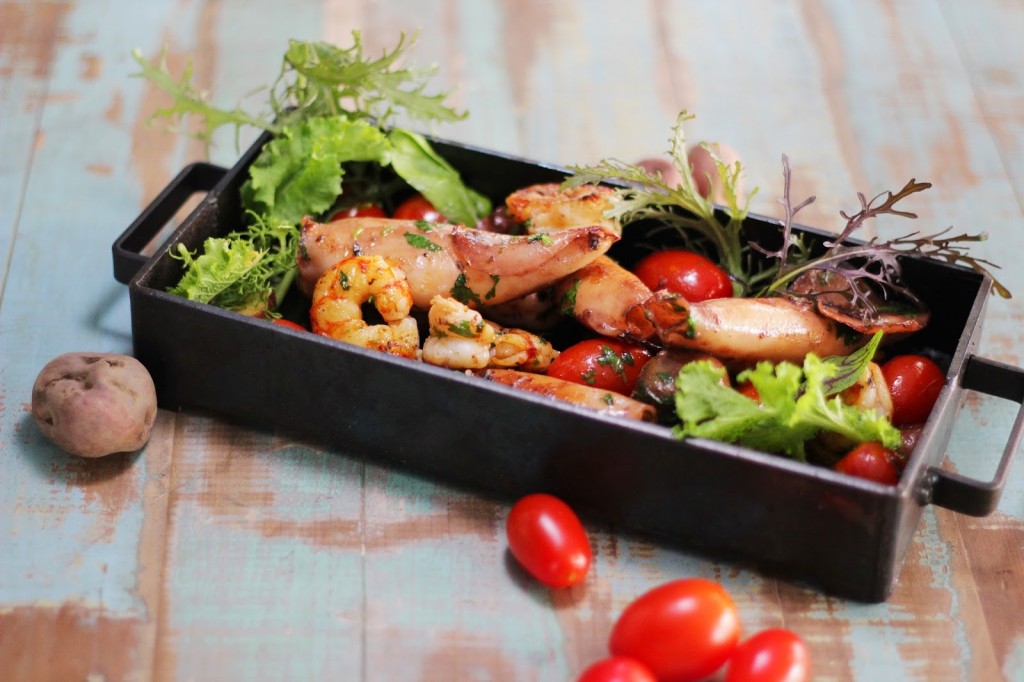 Kadaif shrimp – or prawn as we call it here
The lamb in sweet potato puree and chips was next, and it was a definite highlight. The juicy, tender meat blended perfectly with the puree, proving that sometimes, less is more. We sipped on more great Argentinian wine, Nicasia Vineyards' Cabernet Franc, while waiting to see what other surprises were in store. A perfectly crisp piece of trout sat prettily alongside cauliflower puree and braised fennel, blending into a remarkable equilibrium of flavours from the very first bite.
Not to be outdone, the smoked rib eye that arrived next was a treat for all the senses. Served with sweet potato chips, Kabutia light puree, Creole sauce (that tasted like a tangier version of salsa), and roasted leek, the meat itself lived up to every expectation one would have for Argentinian steak, while the accompaniments were appealing both aesthetically and on the taste buds.
Aramburu's arroz con leche dessert is the stuff legends are made of so it's no surprise Bis has its own version. Presented in a jar, the dessert was a blissful mix of Dulce de leche, toffee and cinnamon crumble. Being an Argentinian meal, the wine accompaniment was the sweeter Amalaya White Blend, from the country's Northern Calchaquí Valley.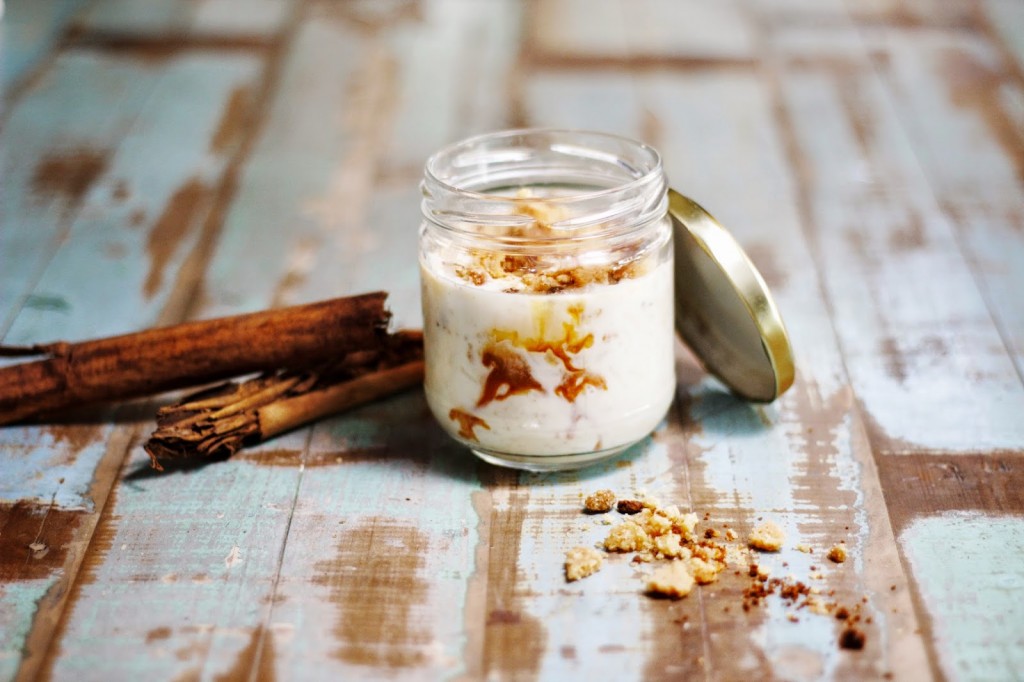 Arroz con leche
For those after a more traditional dessert, the option simply entitled 'fruits and ice cream' is your best bet – unsurprisingly, the clever folk at Bis have managed to turn such a simple dish, into a beautiful work of art.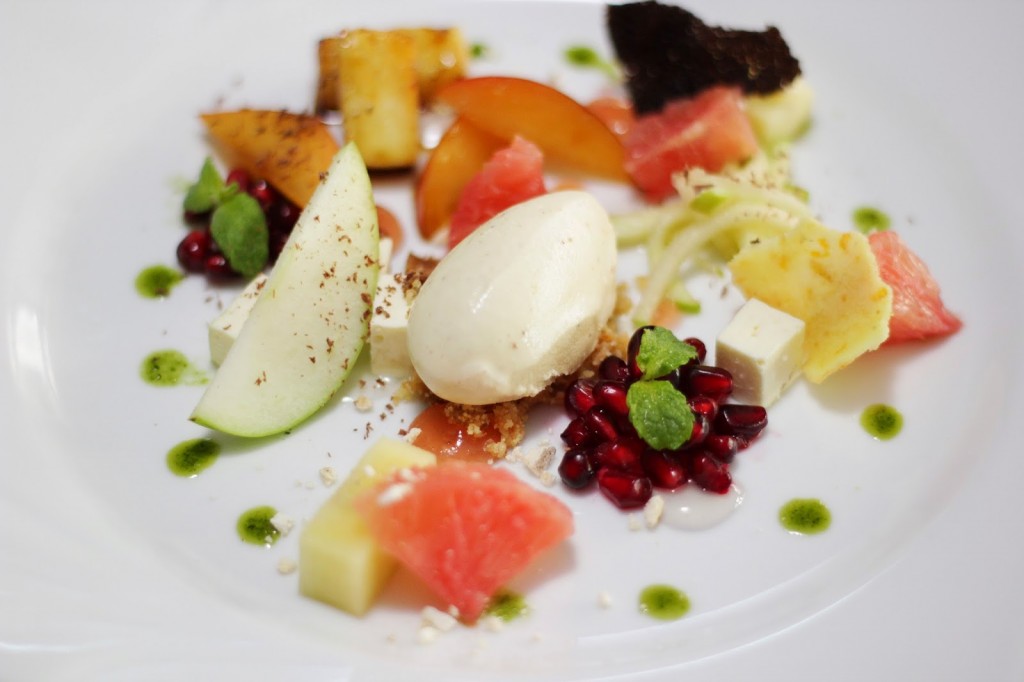 Fruits and ice cream – prettiest mix yet!
Outstanding season grub and spectacular presentation are always a winning combo – Aramburu Bis is on point, on all fronts.
Aramburu Bis
Humberto Primo 1207, Constitución
Buenos Aires