Caning Jaramillo and Monica Tindall
If you're having a blast enjoying the incredible Mara River Safari Lodge and Bali Safari and Marine Park, for instance: taking an elephant ride; wandering around the gorgeous complex; embarking on a camel excursion; or marveling at the ferocious animals in the park; I believe you may, by this time, be quite exhausted.
Well, this happened to me during my stay at this awesome animal park. Fortunately, I was blessed to discover the African themed Shifaa Spa within the Mara River Safari Lodge.
Shifaa Spa Entrance
The Shifaa Spa provides an unforgettable and unique experience. Parked adjacent to the park's African Savannah habitat, guests can admire rhinos, zebra and wildebeest directly from their massage bed!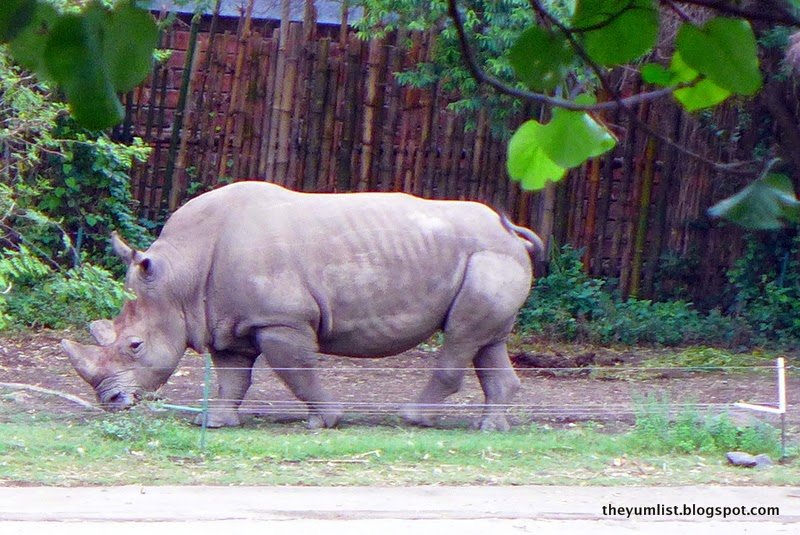 Rhino passing by – photo captured from our massage room
Carrying on with the theme of the rustic African ambience of this retreat, I decided to go for one of Shifaa Spa's signature massages, Soul of Africa. This full body Swedish massage is designed to enhance, relax and restore bodies, Monica instead did the Punguza treatment, a therapeutic warm oil massage to release tension, relaxing and soothing her muscles. We both were exhausted after a day on the safari, but our young masseuses had powerful hands and quickly eased the tension from our limbs, all the while awarding us with astonishing wildlife scenes from the treatment room's window.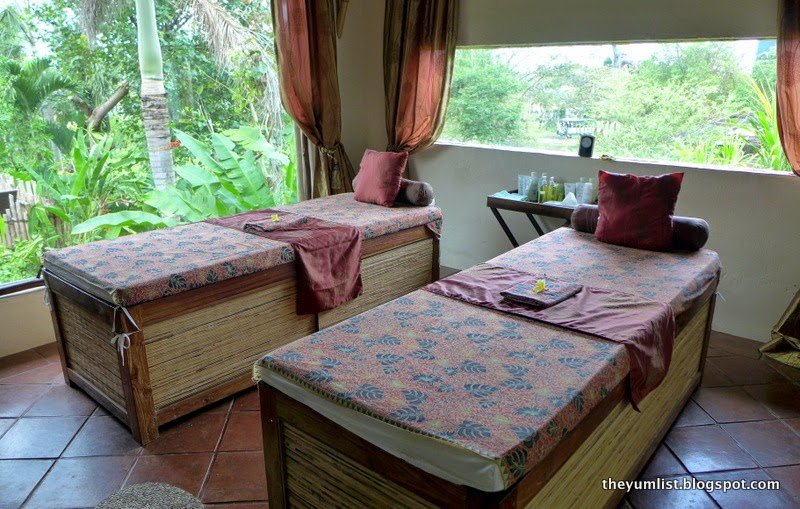 Massage beds with wildlife's view through the window
The Shifaa Spa has a small number of rooms for massage and an open space for beauty treatments. Some of their most popular massages are: Hot Stone Therapy, Therapeutic Balinese, Traditional Balinese and Foot Reflexology. Body and beauty treatments include a variety of scrubs and masks using natural ingredients and manicure and pedicure services.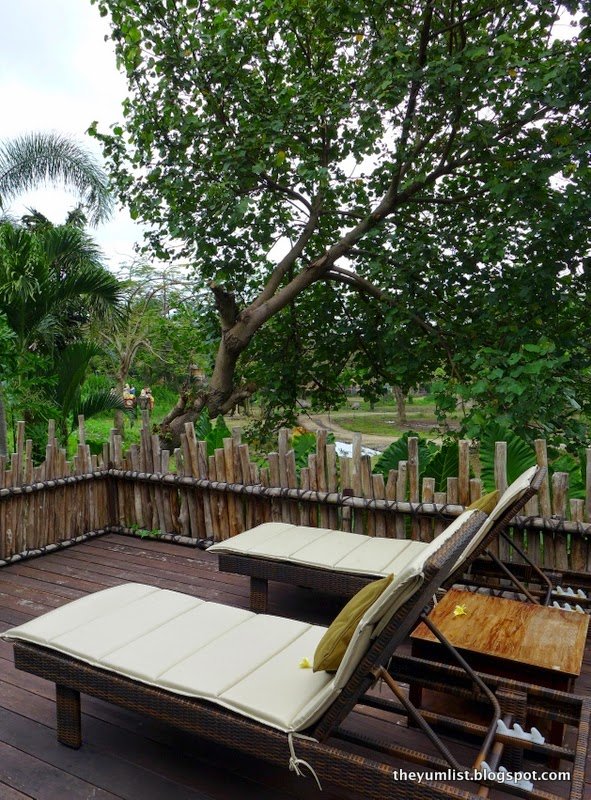 Shifaa Spa Deck at Mara River Safari Lodge
The rustic atmosphere of Shifaa Spa fits perfectly with the theme of Mara River Safari Lodge and the surrounding Bali Safari and Marine Park. A massage here, listening to the calls of the wild, is certainly a unique way to end a day.


Reason to Visit: unique spa setting.
Shifaa Spa
For booking and info dial ext 227
Operational hours: 9am to 9pm