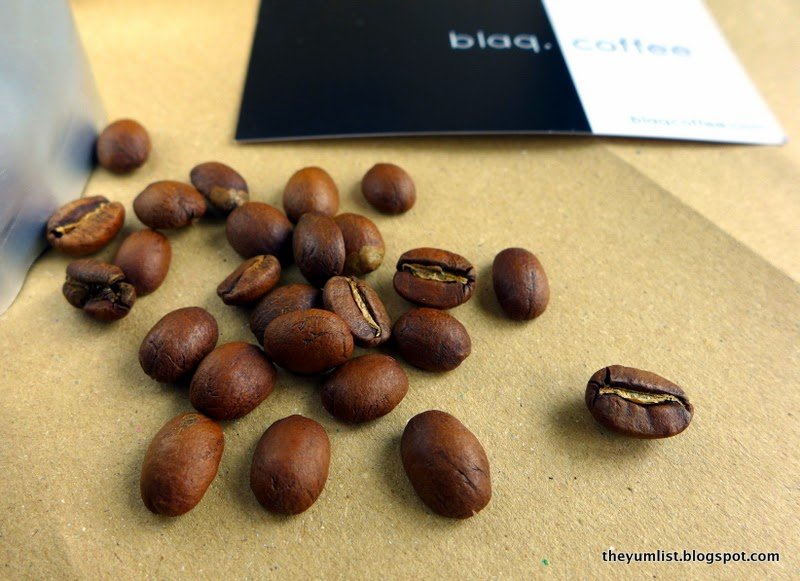 Bean Perfection – Blaq Coffee Subscription
Blaq Coffee, Coffee Subscription in Malaysia
Coffee culture has been developing rapidly in Kuala Lumpur over the past couple of years. Not only have a host of third wave coffee places begun to sprout, but the business of importing, blending and roasting beans locally has begun to excite many a passionate caffeinista too. Even though with this growing fervor, it's not as easy to source high quality beans as one would like. That's where Blaq Coffee comes in…
Blaq Coffee is basically a coffee subscription service where local coffee experts do the tracking down for you. Each month they supply subscribers with two bags of coffee beans roasted by two independent small batch coffee roasters. At the end of each month, a new supply is shipped to your doorstep at no extra charge, with a minimum order of 2 x100g.
The beans (whole or ground as you please) are delivered with their own tasting notes and are of unique character, allowing consumers to sample a variety of taste profiles over the year. Our box contains The South American, which delights both hubby and I to no end. A bag of Brazil Samambaia roasted by Sprezzatura is medium bold with chocolate and chickpea notes. By Artisan Roast is the Bolivia Colonia Illimani Microlot, which is a bold coffee with sugarcane, syrup and caramel all making the flavour profile.
Subscription prices are very reasonable, and of course, the longer you subscribe the better the deal. For example a year-long subscription, which gets you a monthly dispatch of 2 x 100g bags of coffee, is only RM37.99 per month. A one-time subscription of the same quantity costs RM49.99. For serious coffee drinks, or those with refined tastes, it's a great deal! Purchasing larger quantities too sees further benefits, with 4 x 100g boxes selling for RM63.99 per month. Shipping is free to anywhere within Malaysia and membership can be cancelled at anytime.
Blaq Coffee's website is easy to use, with all that you need found in the tabs at the top. There's even an easy to follow brewing guide for a variety of equipment with pictures and clear instructions. For fanatics, their blog page explains a number of technicalities in straightforward language and keeps readers up-to-date with the latest news.
So happy to find this service, we can't but agree with Blaq Coffee's motto, "Life is better with a good cup of coffee everyday." And… with this service, Blaq Coffee turns the axiom into an easily attainable pleasure.
Reasons to subscribe: artisanal locally roasted coffee couriered monthly to your door; different beans every month; never run out of coffee again; great gift idea for your coffee loving friends, colleagues and family.
Blaq Coffee
Coffee Subscription