Dubbed a "hotel-in-a-garden," PARKROYAL on Pickering is easily identified as we approach by the lush tropical foliage that sprouts from its walls, and its distinctive contoured edges. As we draw nearer it seems the structure is almost an extension of the neighbouring Hong Lim Park enticing its green all the way into and up the sides of the building. Getting closer, a flurry of lemony butterflies flit about the bordering bushes, which both excites and calms us at the same time. Are we really in the middle of Singapore?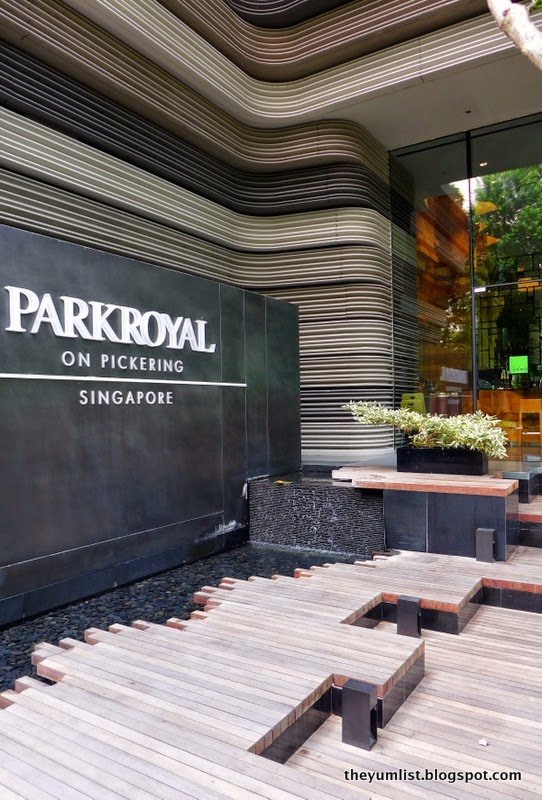 PARKROYAL on Pickering, A Green Hotel, Singapore
Environment
Balconies on the exterior of the building, filled with native greenery, gift every guest with a garden view. This is no feat to be taken lightly. Apparently these additional terraces are more than double the size of the original site. This clever architecture makes us hopeful for a brighter, cleaner future.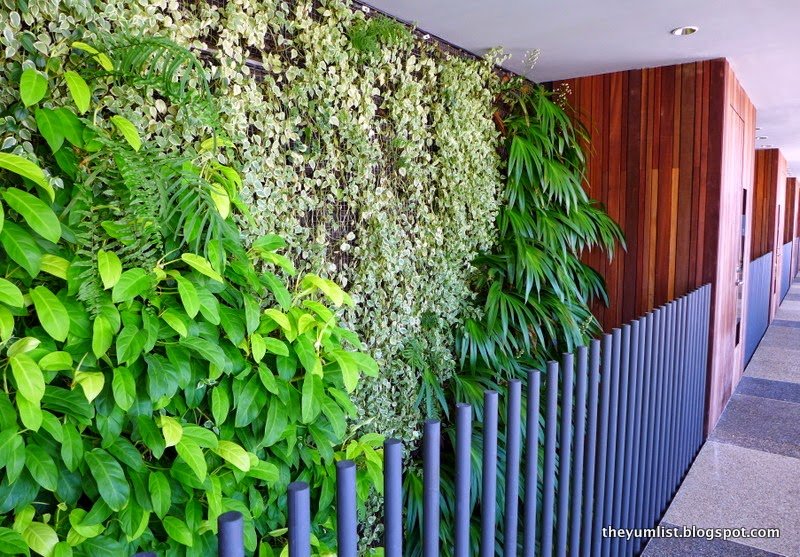 Hallways Leading to Rooms
The artificial landscape mimics the natural, with curvaceous rock layers winding around the sides of the building and continuing into the lobby. The organic theme carries through to the interiors with water features, hanging vegetation and silvery-grey boulders. An abundance of glass allows in natural light and, wall mirrors reflect it making the most of this oft untapped resource.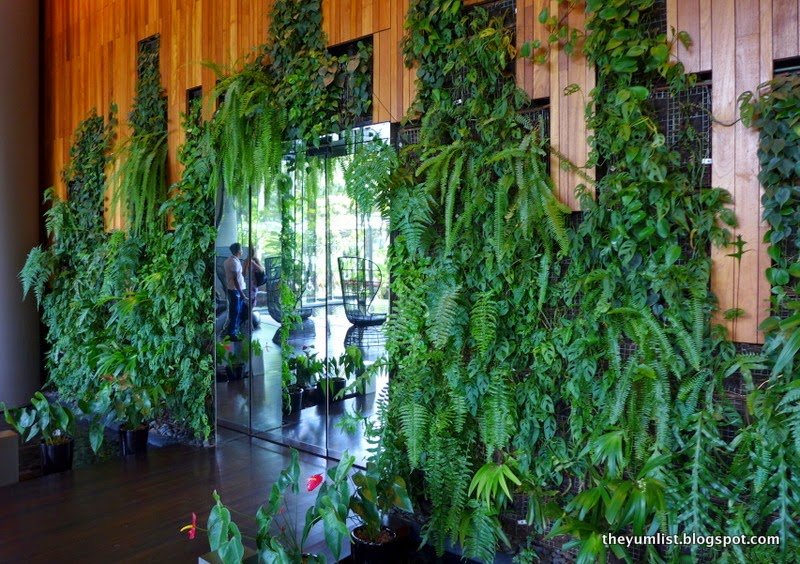 Entry to the Bathrooms
As you've probably already guessed, PARKROYAL on Pickering is a much more energy efficient hotel than most. Water collected from the rooftop and recycled water from the hotel are used for the gardens. Roof solar panels produce sufficient power to run grow lamps and landscape lighting for the skygardens. Design, as aforementioned, too promotes less need for energy for illumination and cooling. Awarded Singapore's Green Mark Platinum, the country's most notable environmental certification, our sustainability consciences are eased.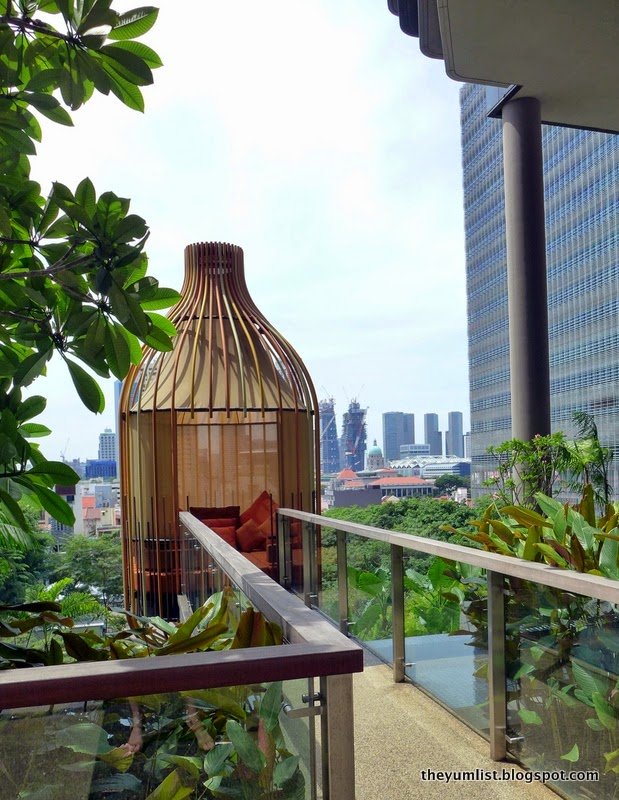 Nest with Daybed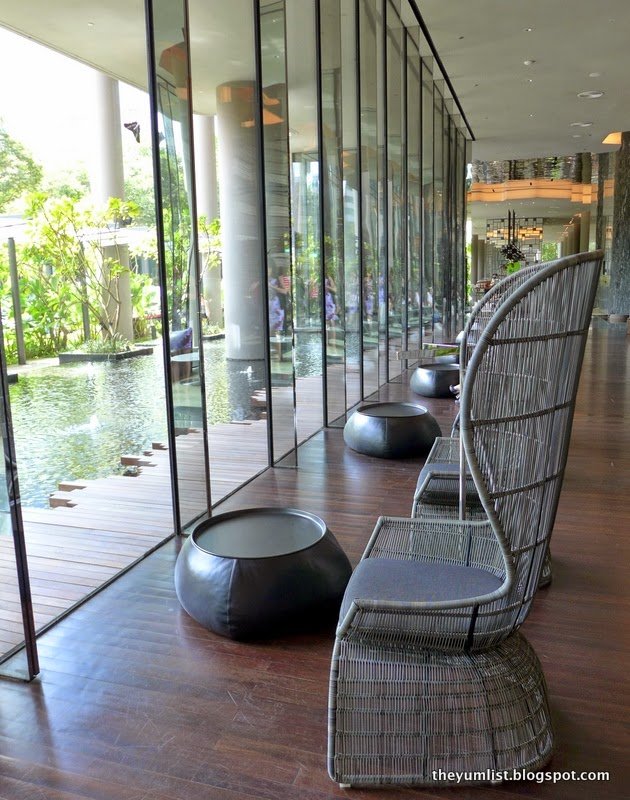 Lobby
Location
Only 20 minutes drive from the airport and, five minutes walk to the CBD, Waterfront, Clarke Quay, Boat Quay and Chinatown, PARKROYAL on Pickering is well situated for both business and pleasure. We're here for pleasure though and so are excited to be close to Ann Siang Hill and Club Street, which we explore for the first time on this trip. This quirky area boasts charmingly restored shophouses composing a wonderland of eateries, antique stores, vintage clothing boutiques and a number of bars that we can't wait to explore.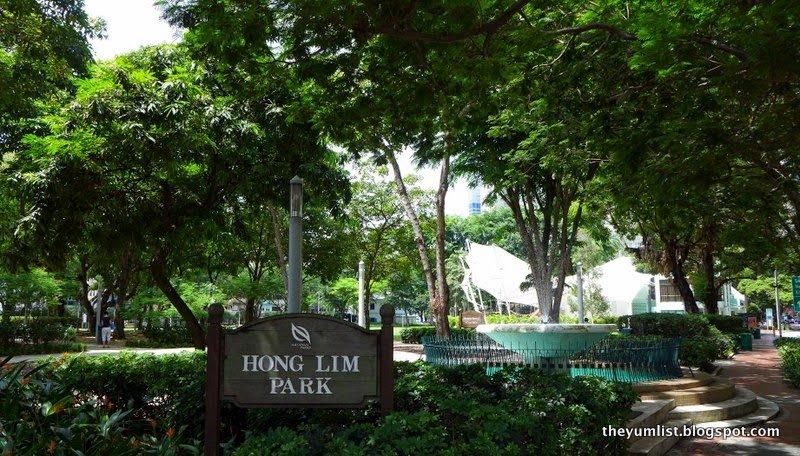 Hong Lim Park
Rooms
All 367 rooms and suites come with the choice of king-sized or twin beds, bathrobes, hairdryer, safe, complimentary Internet, cable TV, min-bar and, tea and coffee making facilities. However many special necessities can also be provided with a quick request to the operator.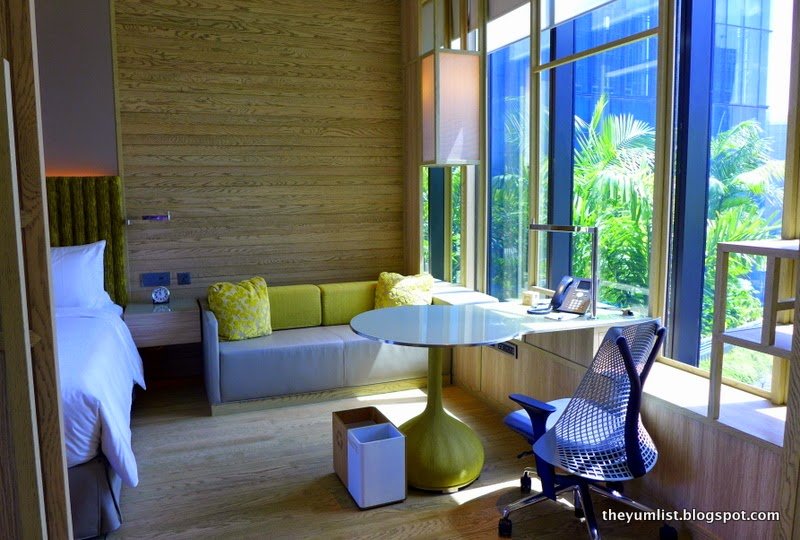 Desk and Lounge Area
Regular readers know by now that we always request a club room. Paying a few extra dollars, or upgrading with loyalty points usually rewards us with breakfast, beverages throughout the day, evening cocktails and a quiet place to work. We're too fussy for the crowds so this little piece of exclusivity is much appreciated.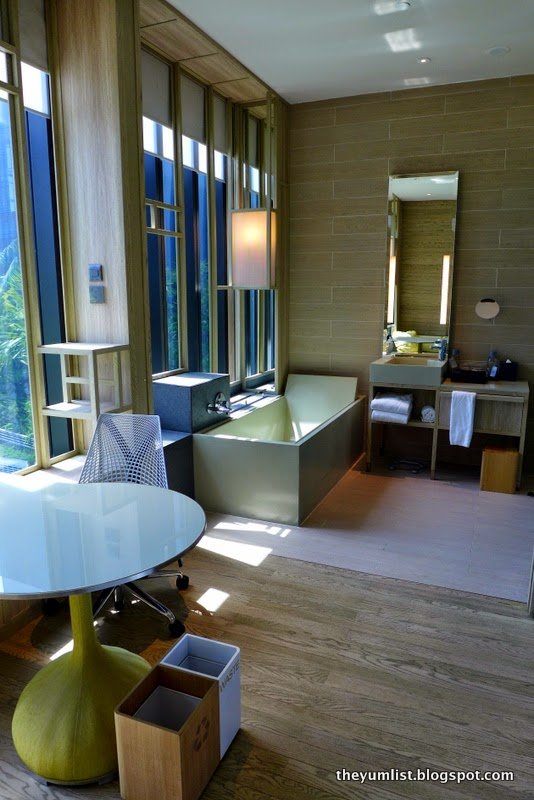 Bathtub
So as predicted, we're staying in a club room at PARKROYAL on Pickering. Our Orchid Club Deluxe King is a compact but well designed 30sqm. Pale furnishings and tall mirrors add light and a sense of spaciousness to the small area. Hong Lim Park and Chinatown are viewed by oversized windows and, the hotel's gardens offer a leafy frame.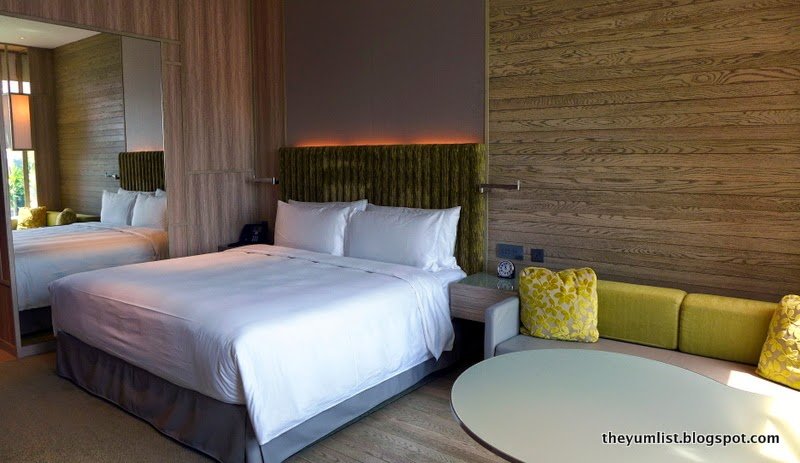 Club Room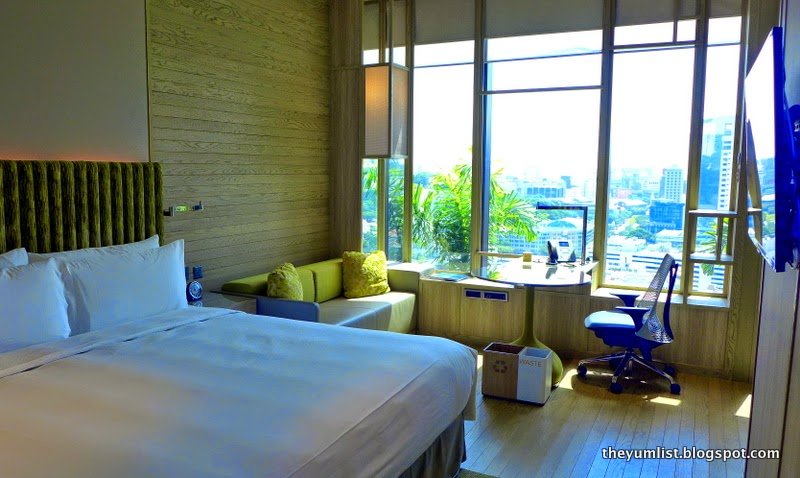 Light Bright Rooms
A Nespresso coffee machine, executive bar and bathtub, provide additional comforts in this category. The mini-bar furnishes complementary chocolates and non-alcoholic beverages and is refilled daily. Elemis bath products too are a nice treat leaving our skin and hair feeling as though we've just left the spa. We admire the earth friendly practices evident in the room such as a recycling bin, house glass bottled water, and water efficient taps in the shower and sink.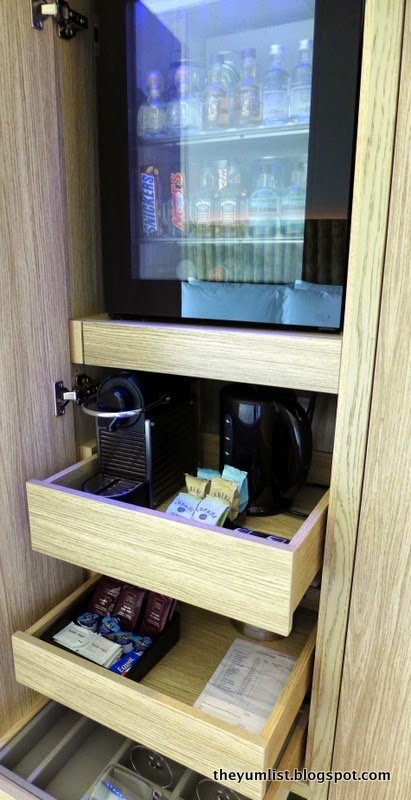 Mini-Bar – Chocolates and Non-Alcoholic Beverages Included in Room Rate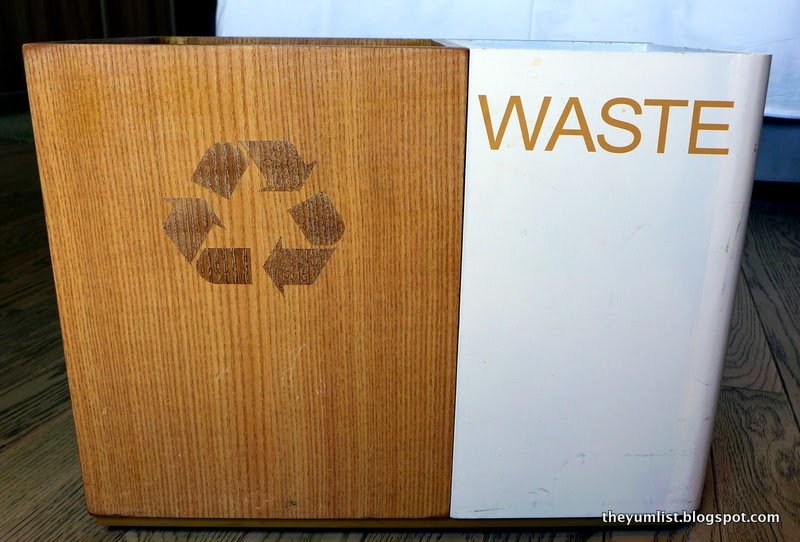 Divide Your Waste with Recycling Bins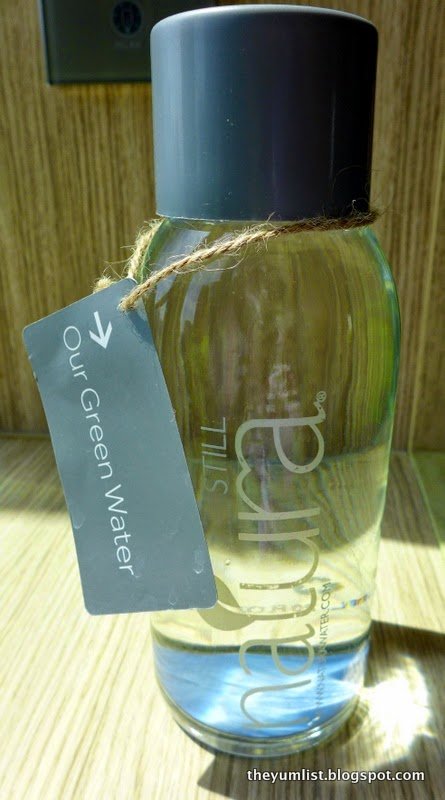 Natura Water – Bottled by the Hotel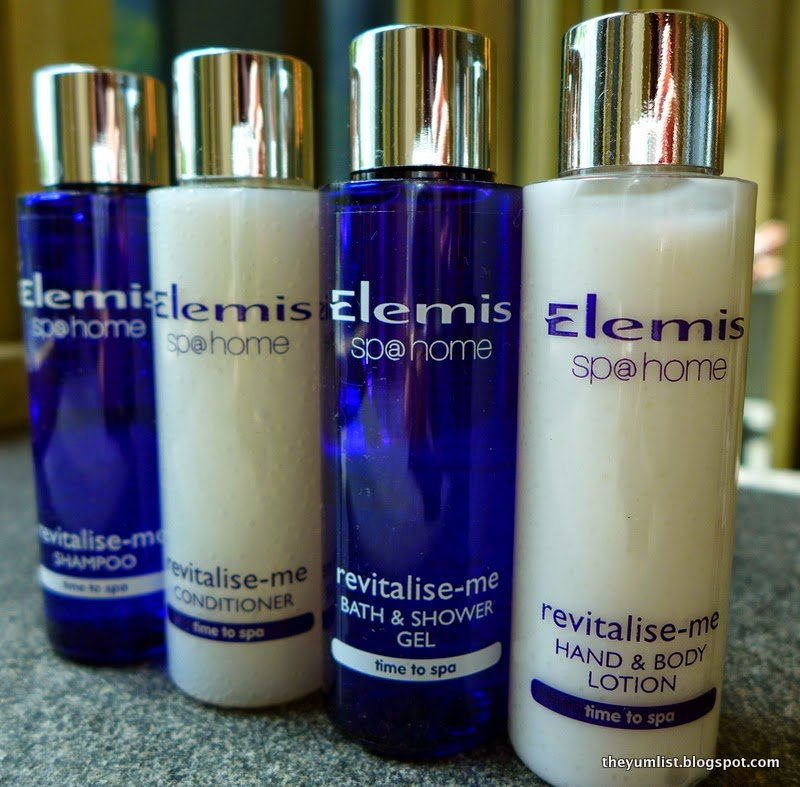 Elemis Bath Products
The use of space is impressive, but our attentions are soon abducted by the sight out the window. Dragonflies! A whole family of them are zooming around the tops of the trees. Butterflies below, dragonflies above! It truly is a natural wonderland in the heart of the big smoke.
Club Lounge
Rooftop Orchid Club Lounge and terraces goes a little beyond expectations for club services. Besides the regular provisions, it adds in a little Champers for breakfast and the rooftop location with 360-degree views of the Singapore skyline is nothing to be sneezed at. It's here we take our daily breakfast but also a bite of afternoon tea and some evening cocktails. The spread is by no means stingy. In fact, if you're a light eater you might not need anything else other than what's provided here throughout the day.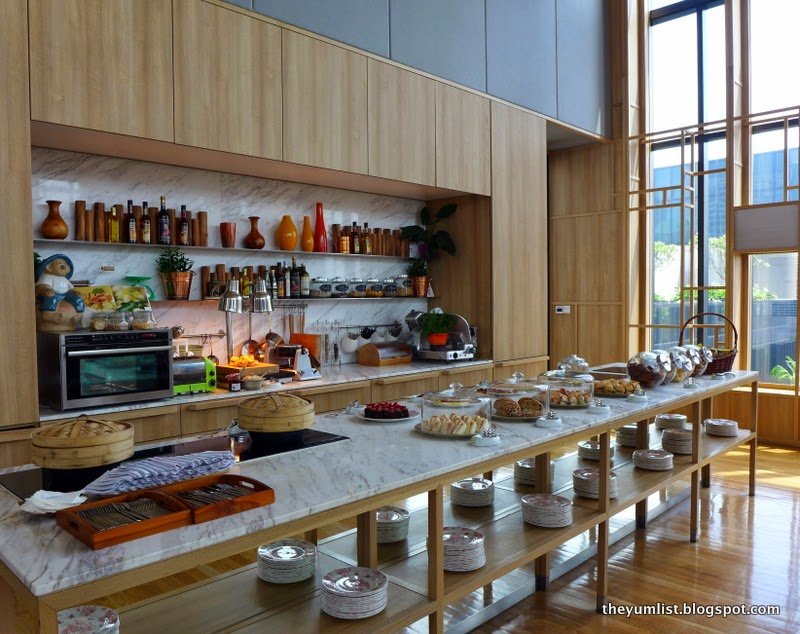 Club Lounge
Food and Beverage
PARKROYAL on Pickering's all day dining outlet, Lime, has steadily built a reputation as serving one of the best Sunday Champagne brunches in the city. A long lofty dining hall is set amongst greenery and water features, giving the ambience a fresh garden feel. The selection of food is a mix of local and international, and some of the finest quality we've encountered in a buffet.
Check out in detail the offerings and our personal recommendations via this link.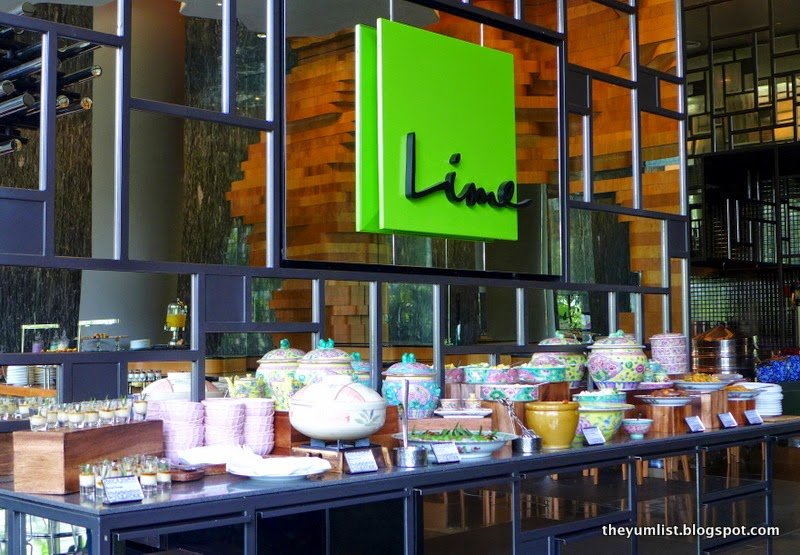 Lime – All Day Dining Restaurant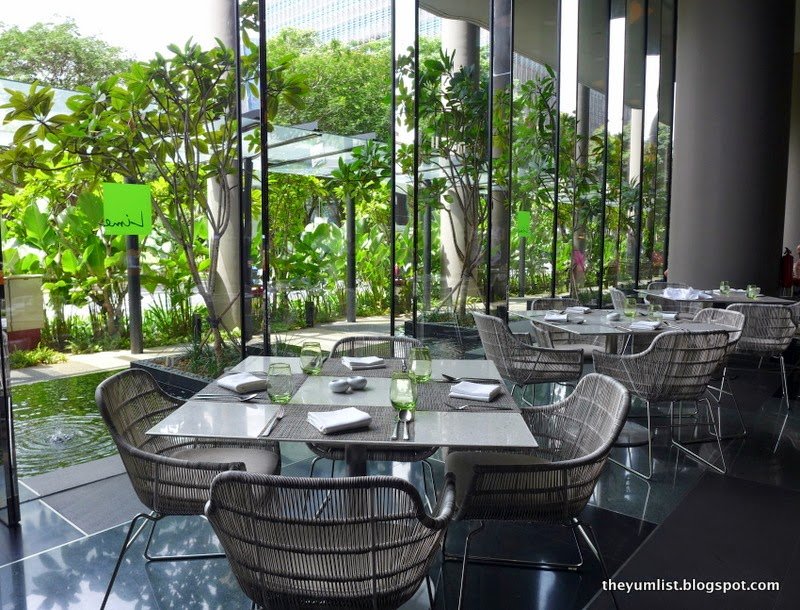 Tables at Lime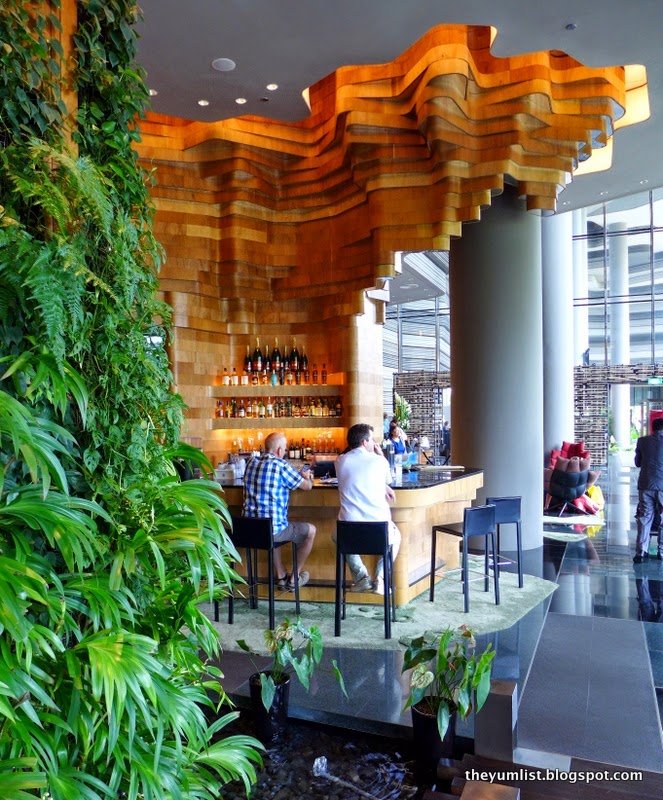 Bar at Lobby Level
Facilities
A 300 metre garden walk makes a great warm up prior to a workout in the state-of-the-art gymnasium. That's generally one thing you can be assured of in a business hotel – a well functioning gym. A steam room and Jacuzzi are additional features, but in Singapore's warm weather, a dip in the infinity pool is possibly more enticing. Birdcage pavilions make a cozy place to roost and some even drop out over the edge giving new meaning to the word nest. We didn't try out St. Gregory spa but the menu is compact covering the bases with a variety of massages and facials.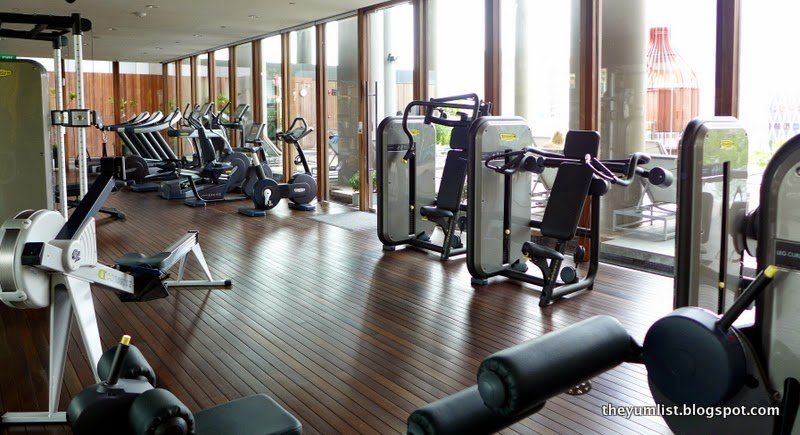 Gymnasium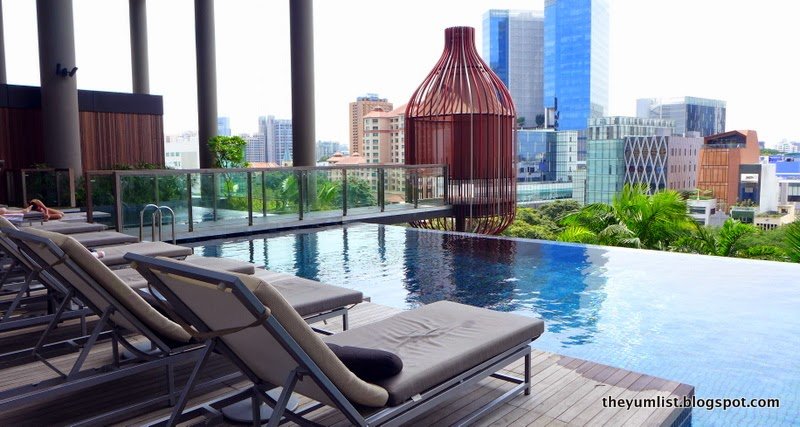 Pool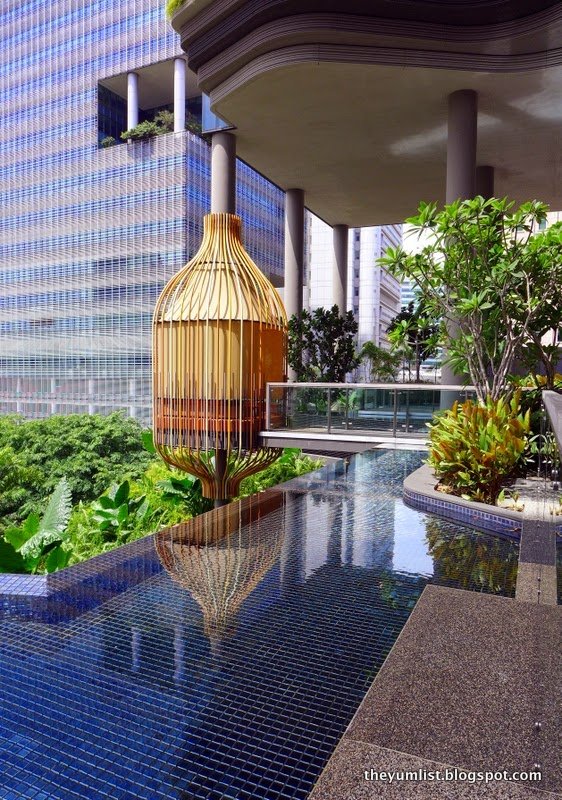 Fifth Floor Recreation Area
PARKROYAL on Pickering is a sound choice for a stay in Singapore. With garden surrounds, light bright rooms, and earth-friendly practices, it's literally a breath of fresh air.
Reasons to visit: lush green surrounds; Sunday brunch; convenient location; great club lounge; feel good staying in a hotel that makes a sound attempt at being earth friendly.
PARKROYAL on Pickering
3 Upper Pickering Street
Singapore 058289
+65 6809 8888