Opium KL, Fabulous Cocktails on Changkat Bukit Bintang
Words by Brooke Keel
Photos by The Yum List (Monica Tindall)
At Opium, a fashionable bar/restaurant at Changkat Bukit Bintang, the fantastic drinks and thematic ambiance are the main event.
Joshua Ivanovic
of Cocktail Solutions is the mastermind behind their incredibly tasty and visually enticing menu of libations. We guarantee you will be be neither bored nor thirsty while visiting this comely spot.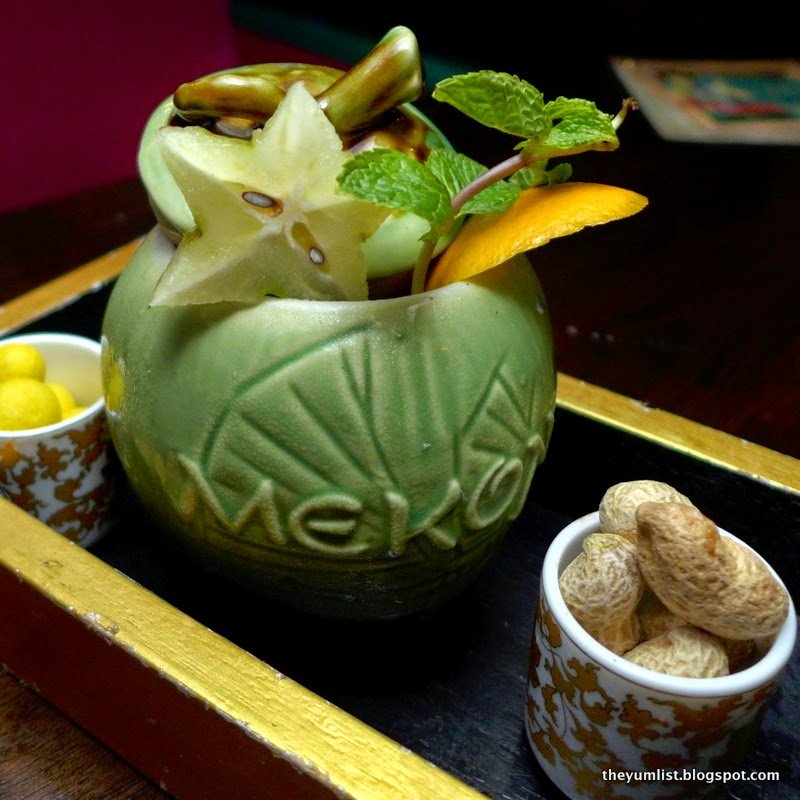 Stunning Cocktails at Opium KL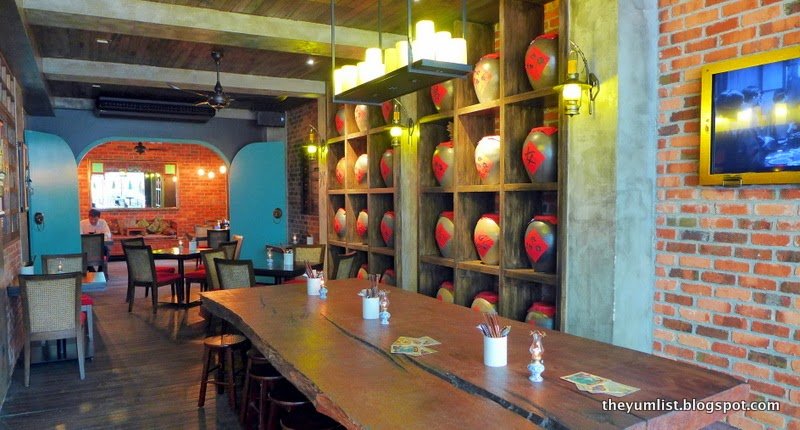 Opium KL, Changkat Bukit Bintang
Drinks are boldly decorated and beautifully garnished, flanked by salty snacks in charming ceramic vessels. Here, water comes in a bowl while tasty treats may arrive in a glass. The fun and eclectic atmosphere is a modern and stylish haunt where one can people-watch in the busy Changkat area while sipping on delectable and innovative infusions.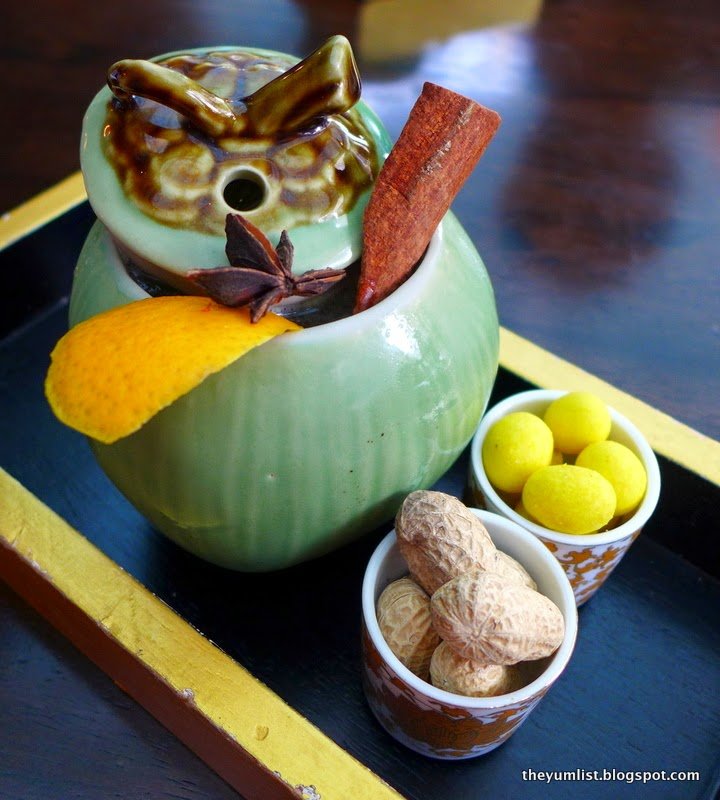 Innovative Cocktails at Opium KL – The Forbidden City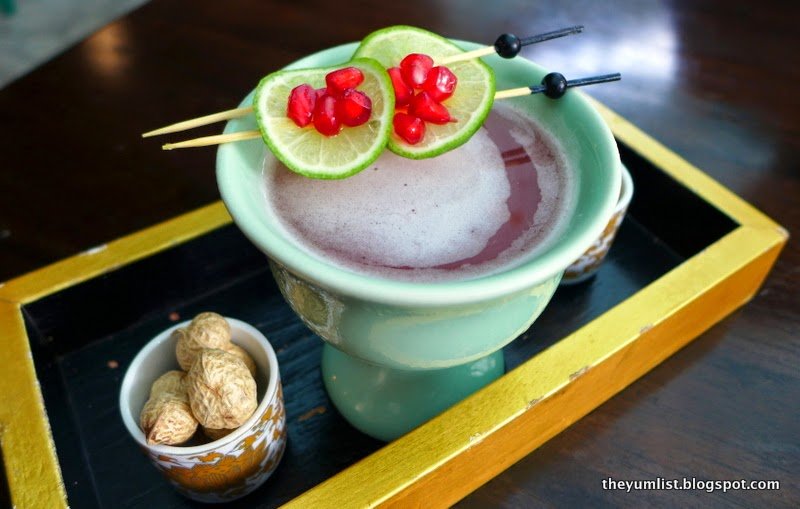 Red Lantern Margarita
We particularly enjoyed some of the Signature drinks and Twisted Cocktails, such as the Tea Trader (RM32), a rum based potion with peach puree, black tea syrup, lemon juice and egg white, and the beautifully adorned Ti-Lung Bramble (RM32), based in gin with lemon, dragon fruit, and creme de cassis. Absolutely delicious and equally gorgeous.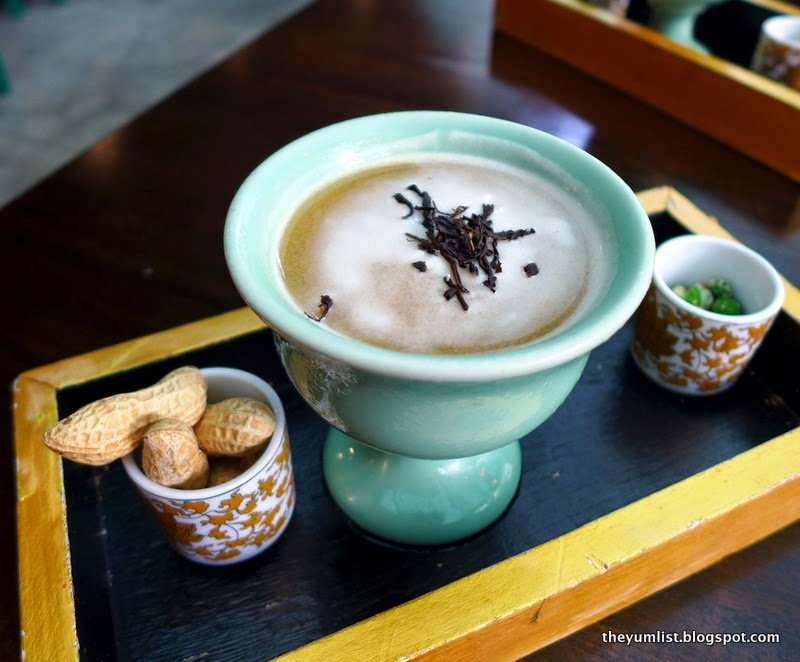 Tea Trader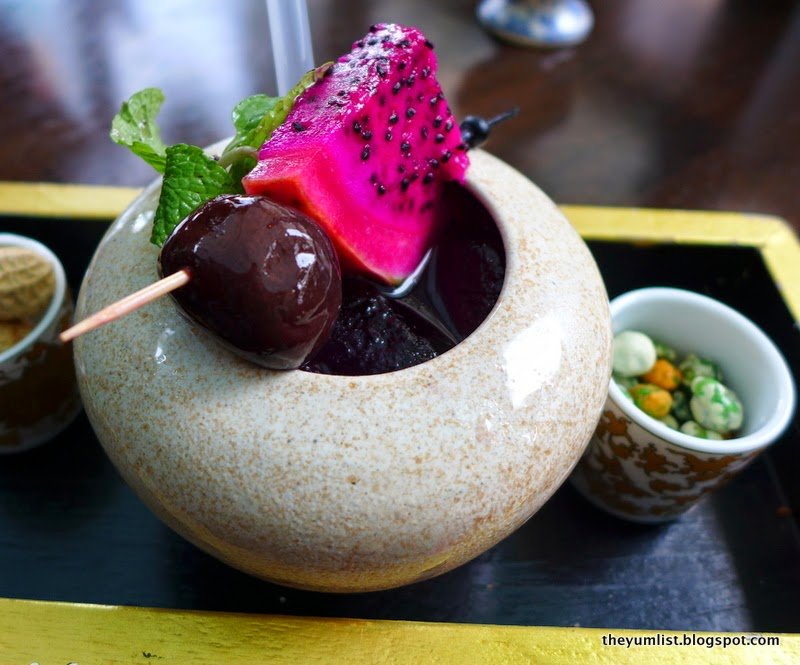 Ti-Lung Bramble
The Shanghailander (RM38) is a smoky, whisky infused drink with honey water, ginger and lemon – particularly interesting and surprising. The Forbidden City (RM32) is a smooth and sweet mix of rum, grand marnier, lime, orange juice and 5 spiced syrup, another luscious favorite.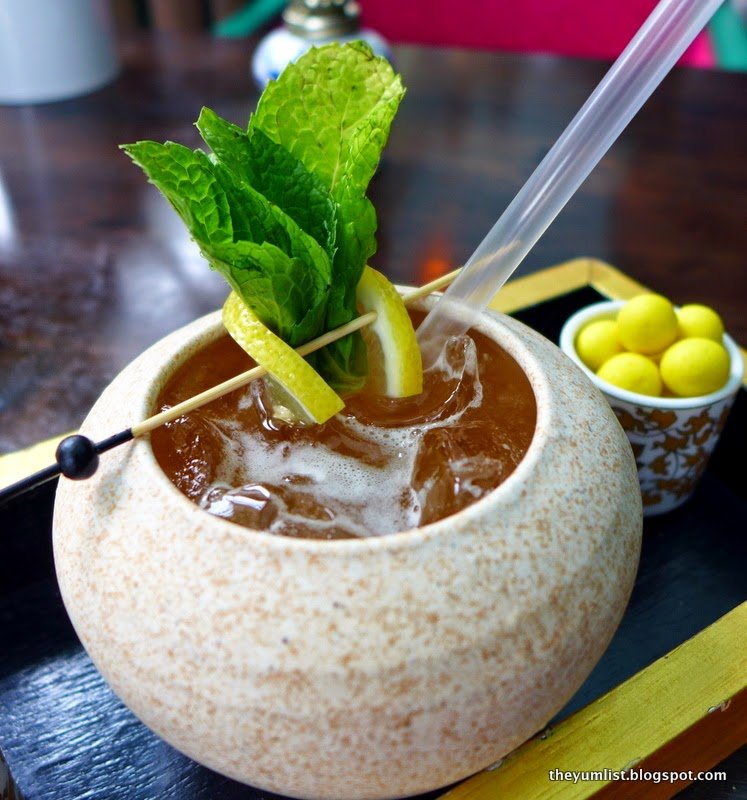 Shanghailander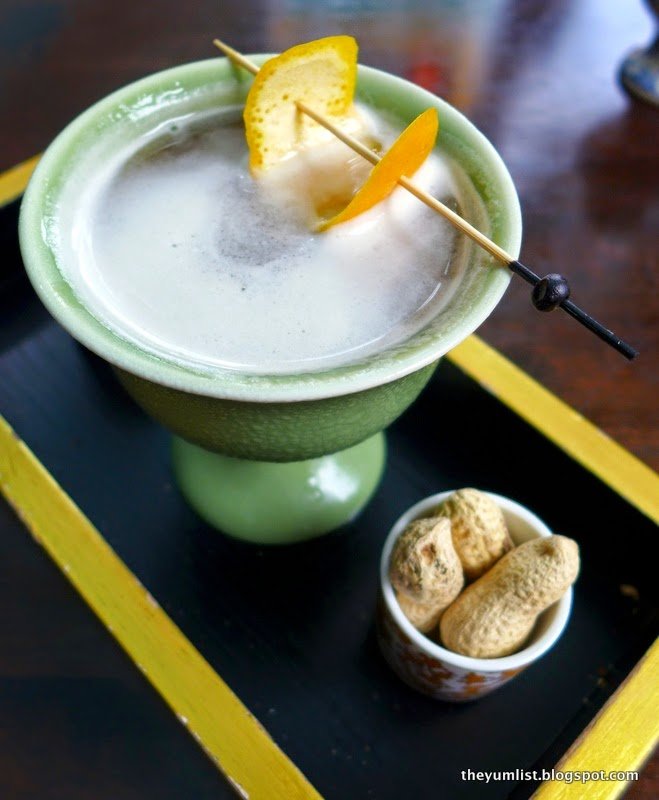 Peking Man
More of our favored cocktails were the Opium Spritz (light and sweet, peachy with soda water for a kick, RM28), the Trader Vic Heads East (spiced rum, orange curacao, lime, dutch almond syrup and mangosteen, RM32), and the Concubine's Batida (cachaca, lime, fresh pineapple and sugar – sweet and tangy, delightful, RM28).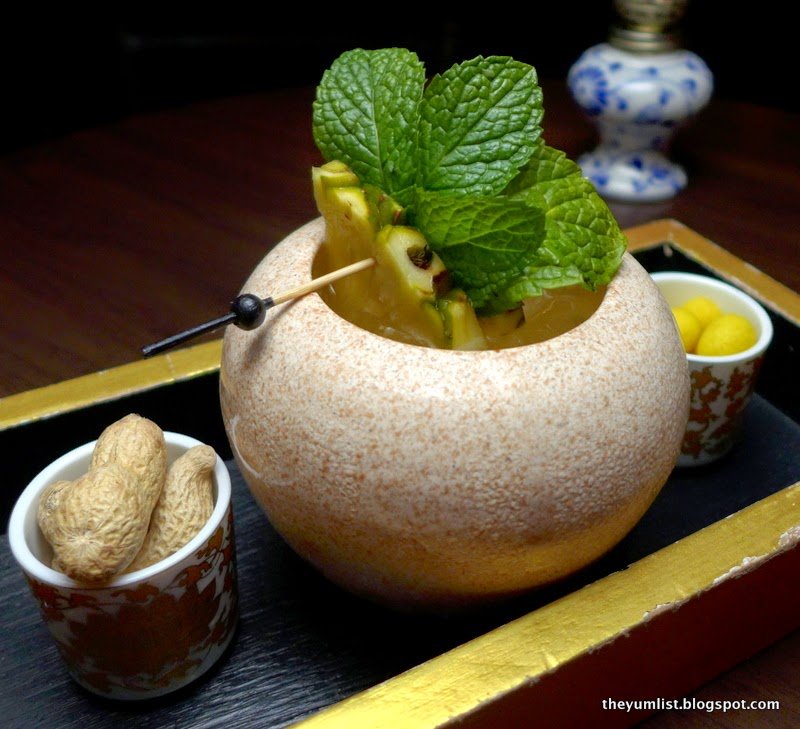 Concubine's Batida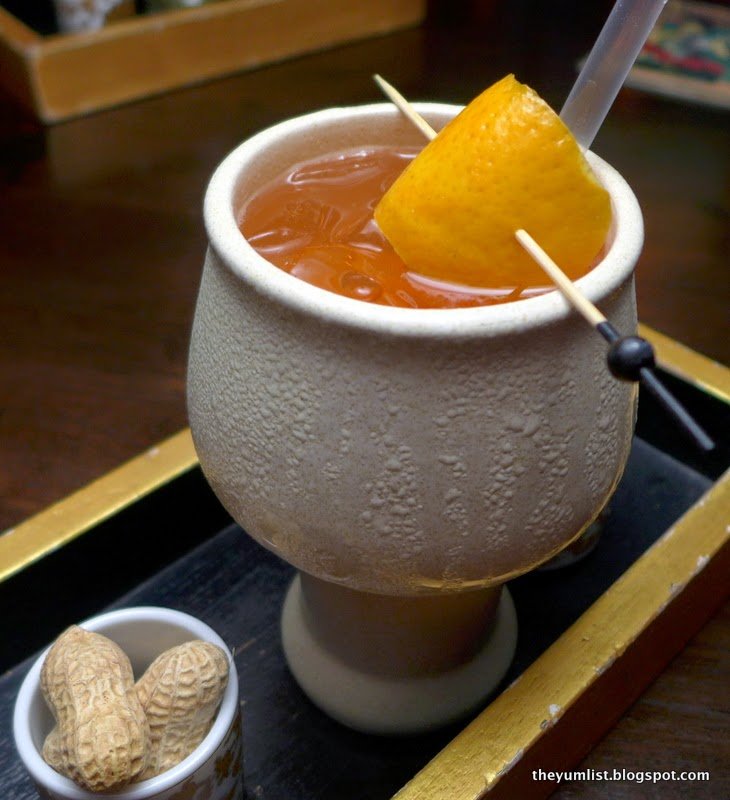 Opium Spritz
In addition to these spots of splendid refreshment, we enjoyed some of the menu offerings from the restaurant which came served with lotus leaf buns and poppy seed rice. The Fern Leaf Salad with Grilled Prawns (RM24), a Nyonya classic, was enjoyable, as were the Lamb Patties (RM18), the warm Tuna Sashimi (RM46) on poppy flatbread, and the Salted Egg Cream Bun (RM12). For dessert, we liked the Cheesy Banana Fritters (RM18) which came sprinkled with warm shredded cheddar cheese (yes, you read that correctly!) and ice cream to end the evening.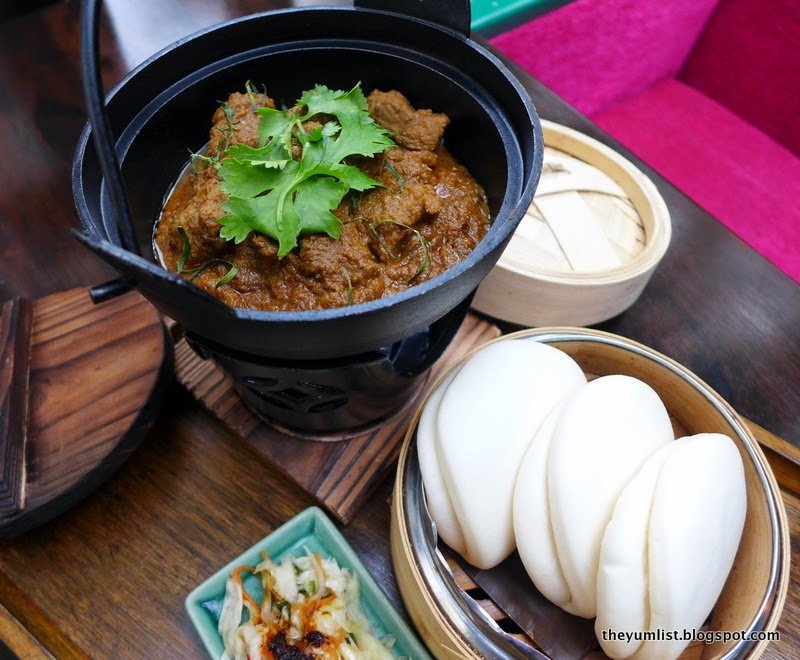 Wagyu Beef Rendang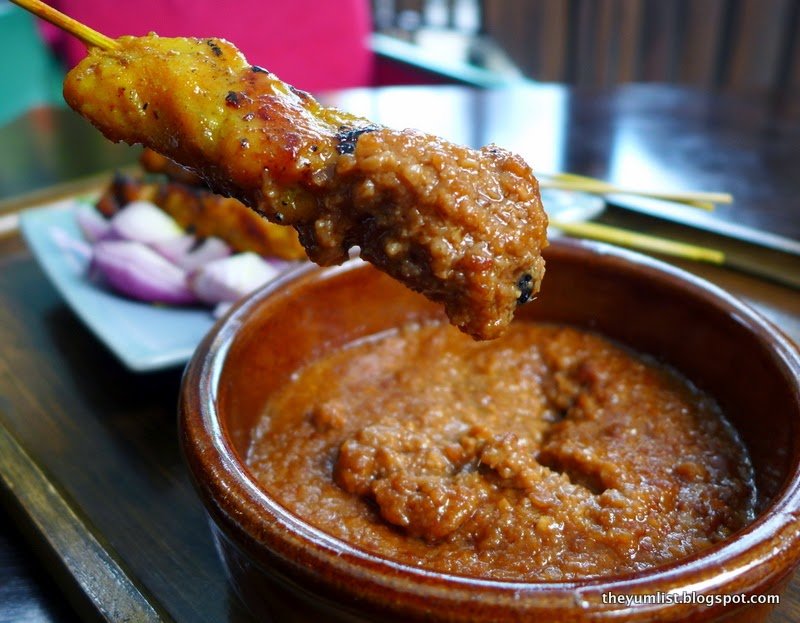 Chicken Satay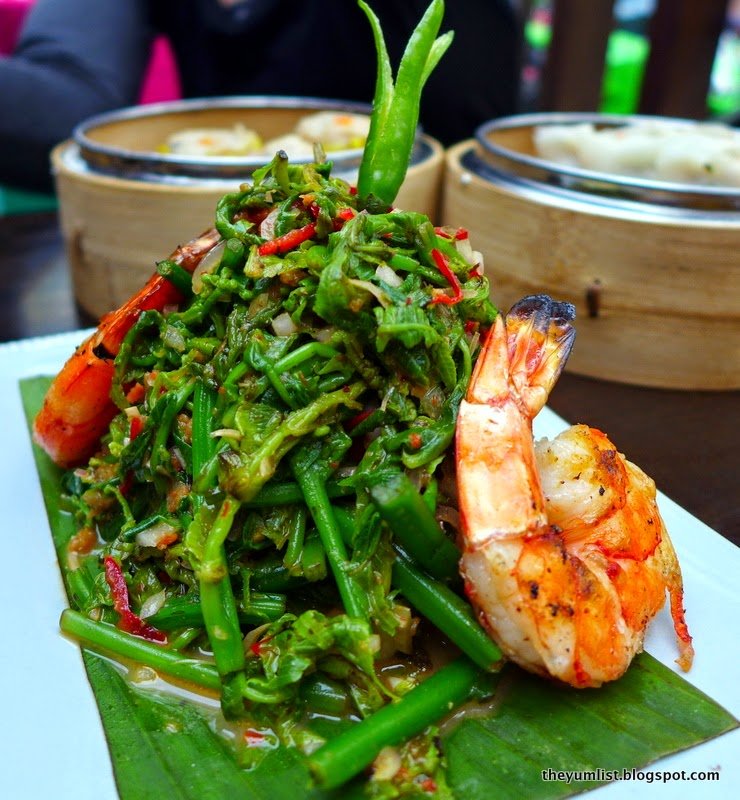 Fern Leaf Salad with Grilled Prawns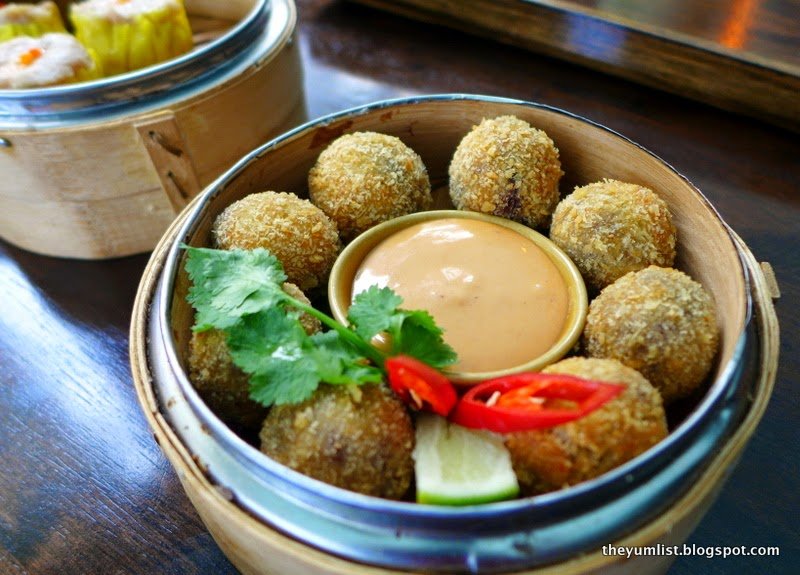 Lamb Patties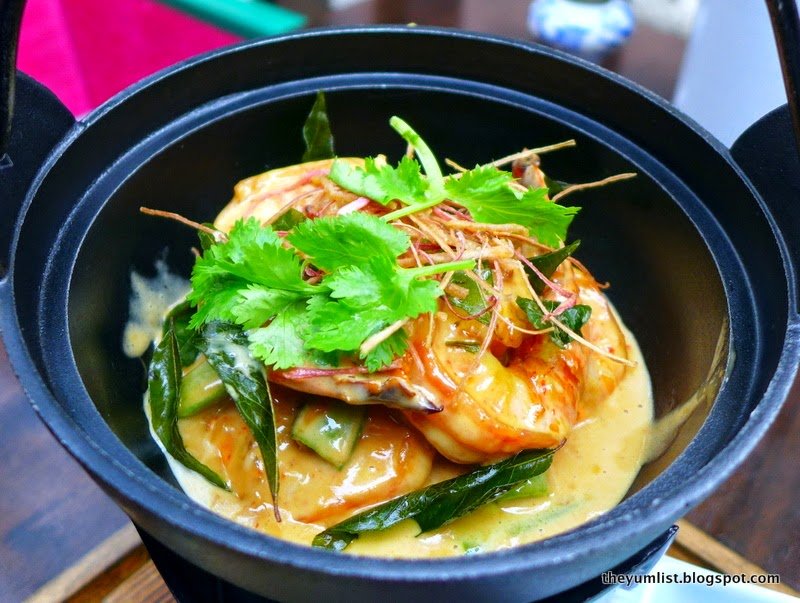 Creamy Butter Prawns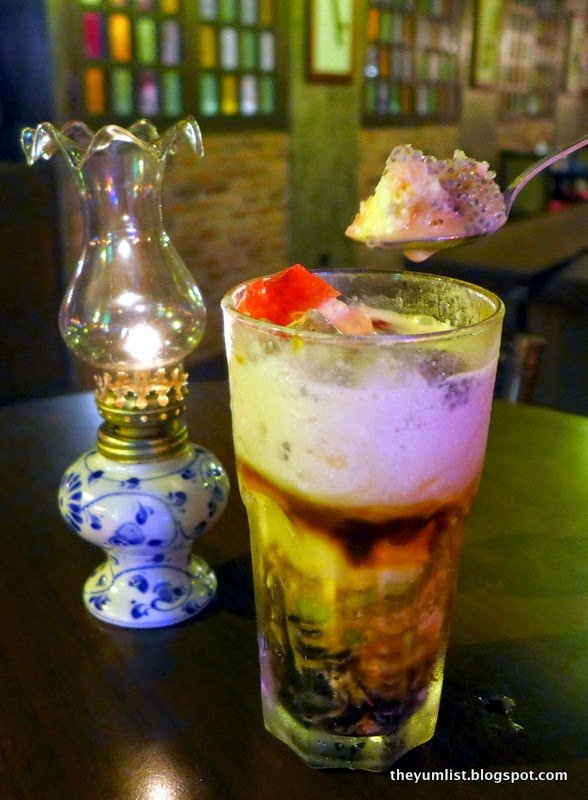 Opium Ice Glass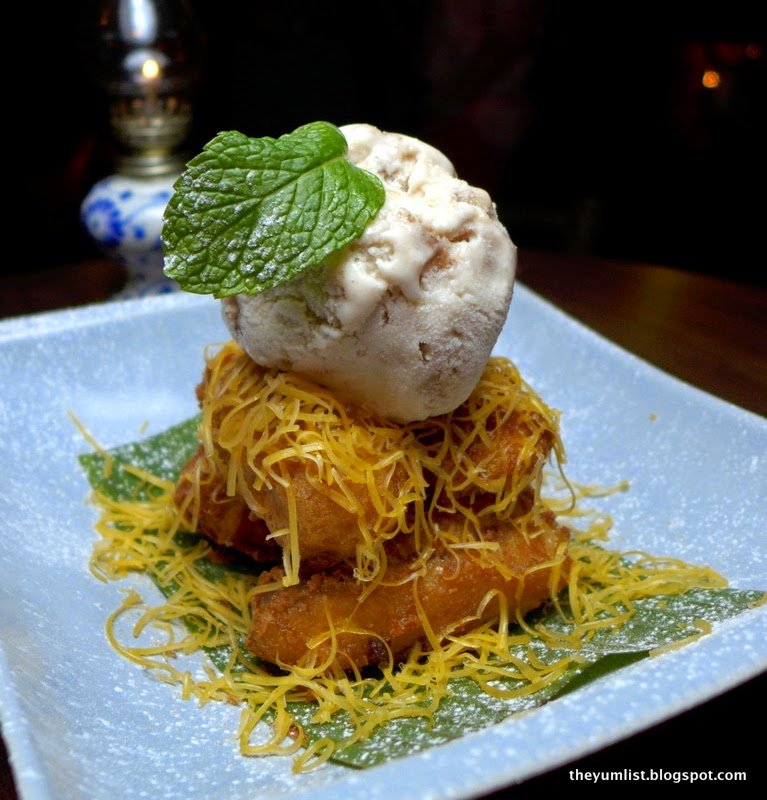 Cheesy Banana Fritters
Reasons to visit: Fabulous cocktails; beautiful presentation; charming ambiance.
Opium KL
50 Changkat Bukit Bintang
50200 Kuala Lumpur
Malaysia
+6 03 21425670
Operating hours:
Sundays – Thursdays : 4pm – 1am
Fridays – Saturdays : 4pm – 2am