Coriole is a stunning winery in McLaren Vale, South Australia, less than an hour's drive from Adelaide. Besides the breathtaking location and some excellent wines, Chef Tom Reid heads the kitchen turning out some truly spectacular cuisine from just about 100% local ingredients. Words cannot describe the marvellous food, wine and vistas, so I leave it up to the photos to convince you that you must make a trip to Coriole when in South Australia. You might even plan a trip to South Australia just to visit Coriole. 😉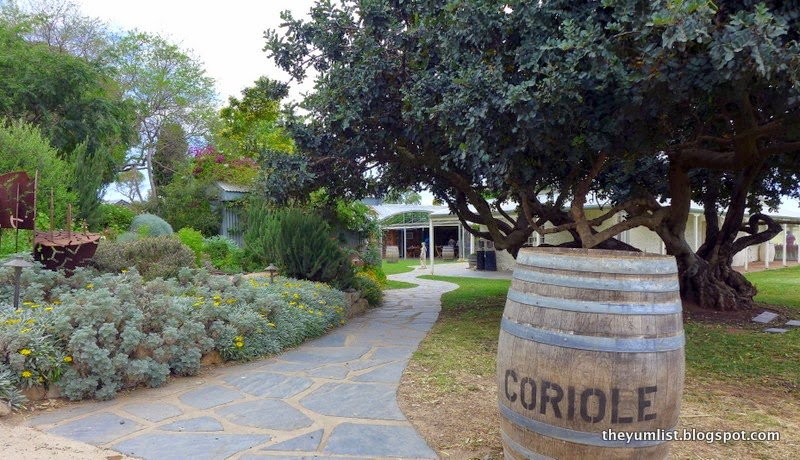 Coriale Winery and Restaurant


The Chef, Food and Wine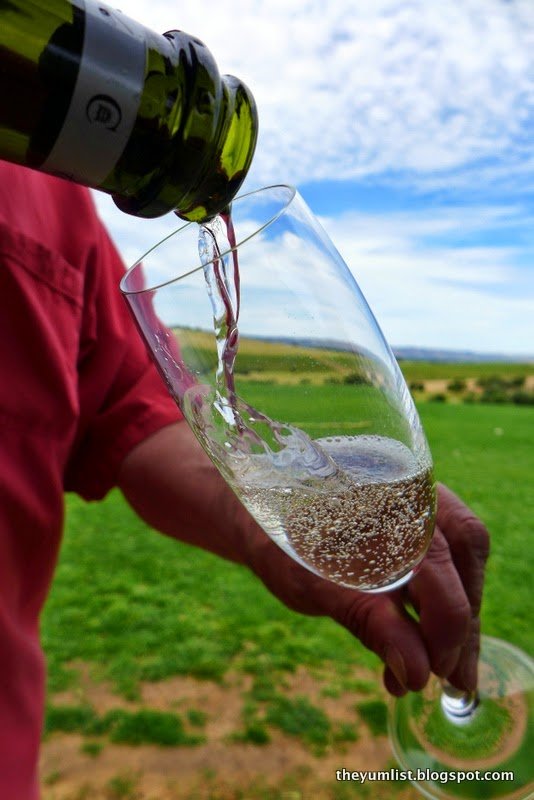 A Bubbly Beginning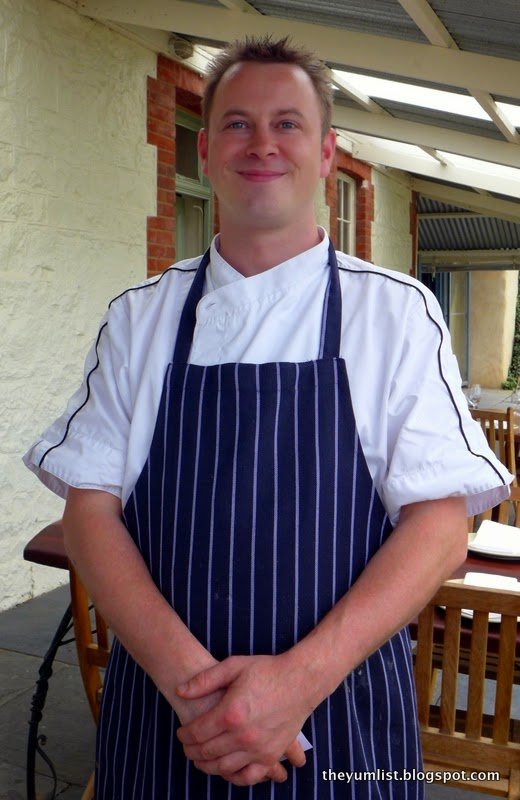 Chef Tom Reid Heads the Kitchen and is the Man Responsible for our Culinary Adventure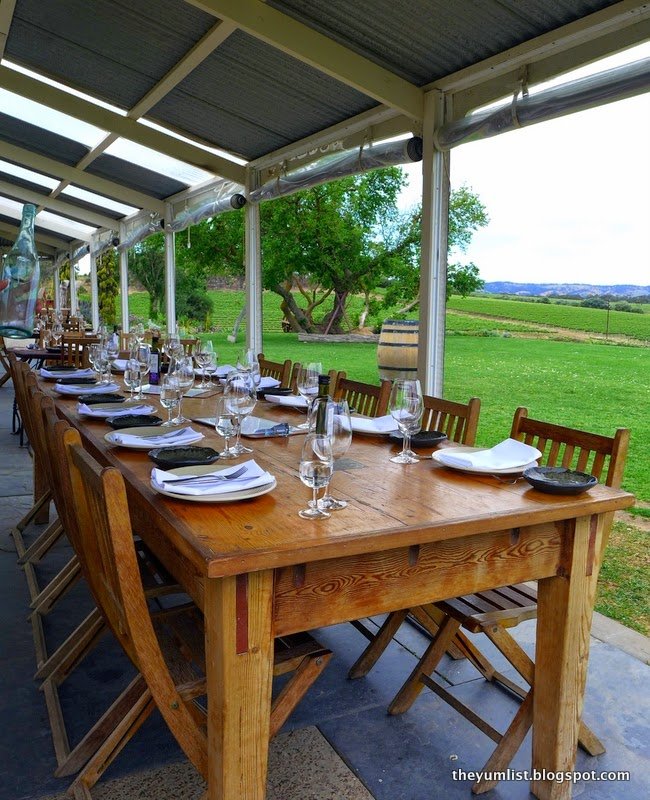 Lovely Perch for Lunch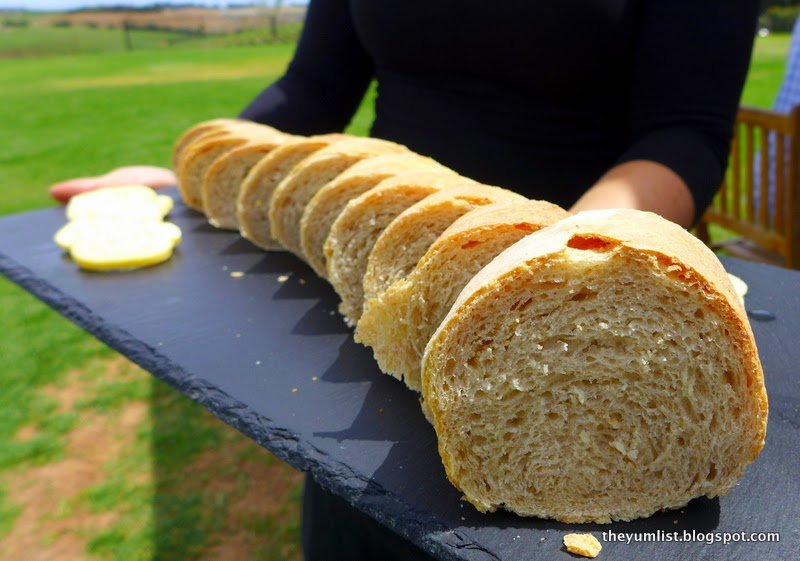 House Baked Sourdough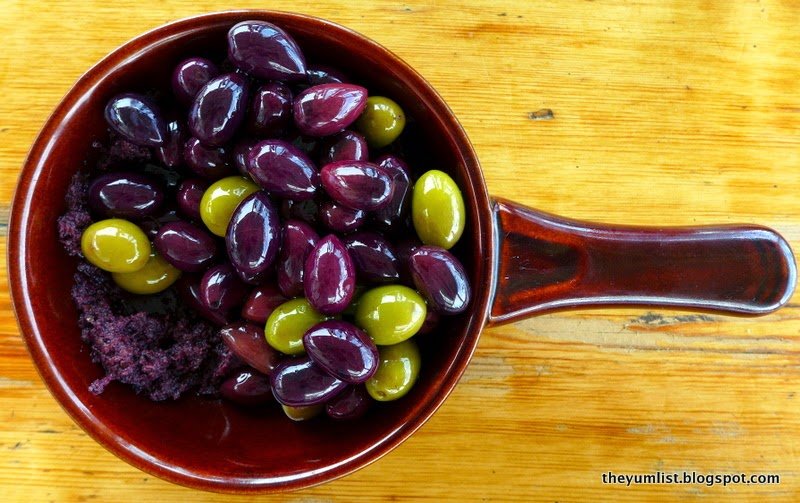 Olives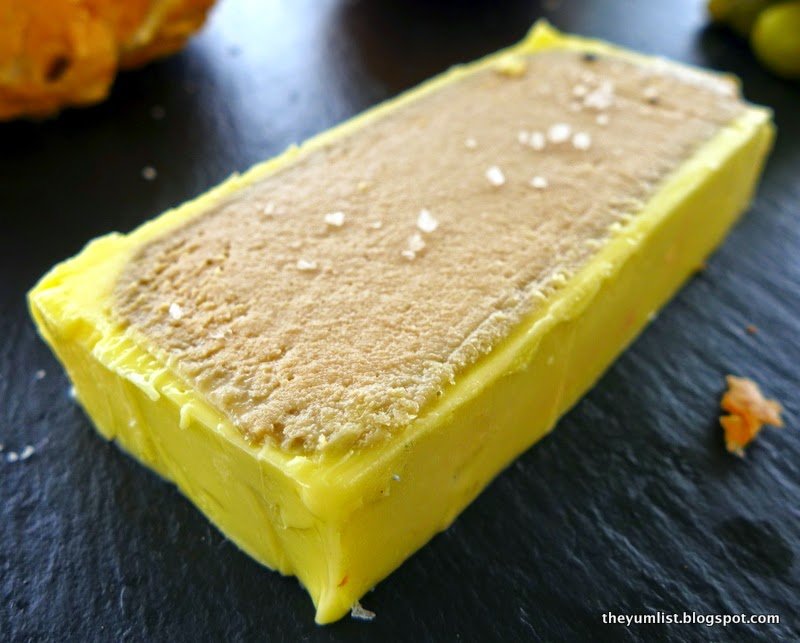 Truffle Buttered Duck Liver Parfait, Toasted Brioche Bun – Truly Stunning – A Must Order!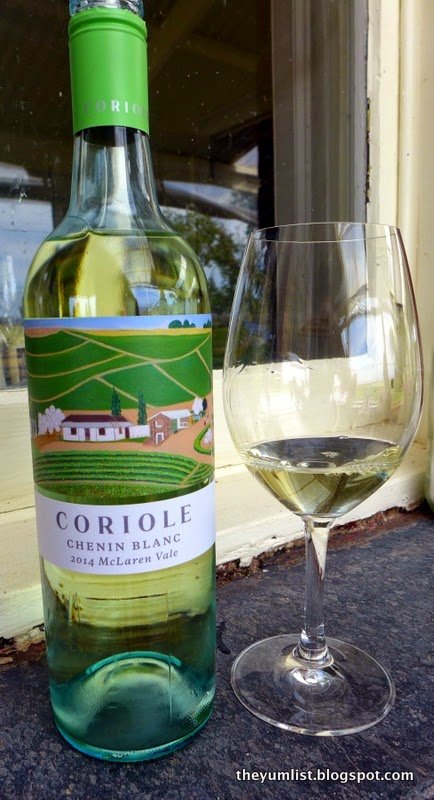 Coriole Chenin Blanc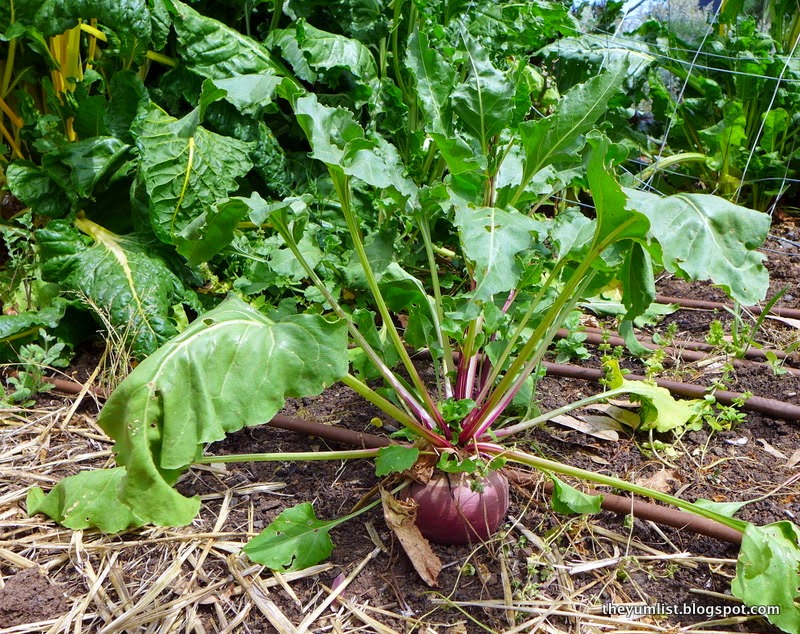 Beetroot Fresh from the Garden is Used in the Next Dish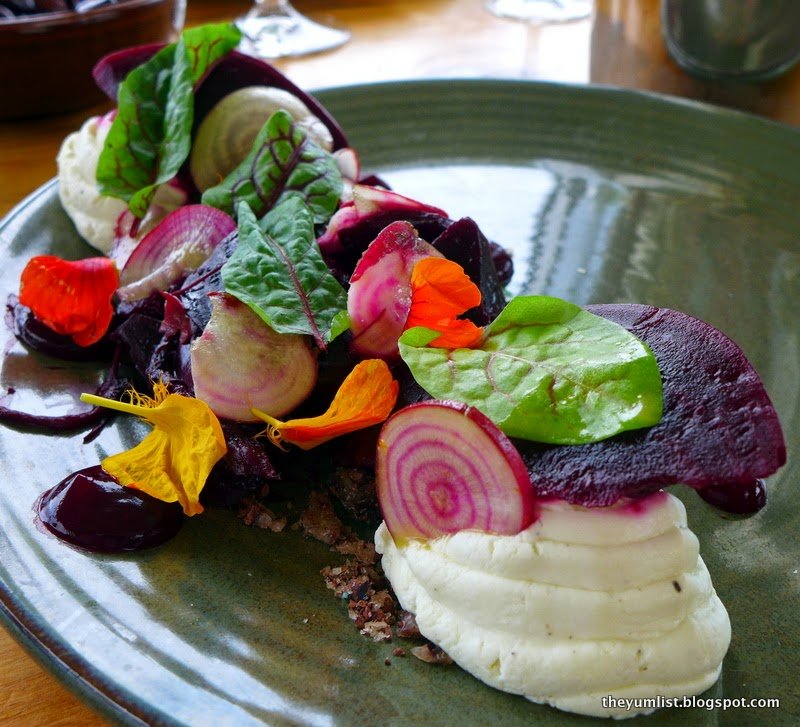 Whipped Woodside Chevre, Willunga Beetroot, Cocoa Nib Crumble – Another Dish Not To Be Missed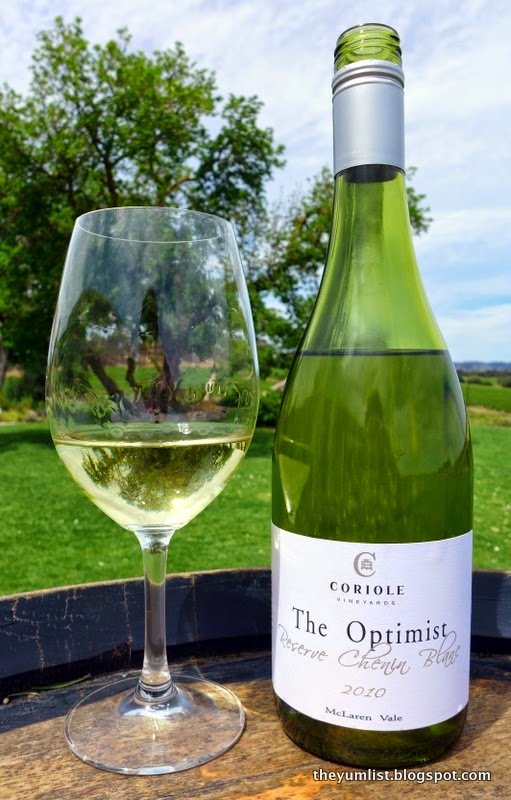 The Optimist Reserve Chenin Blanc 2010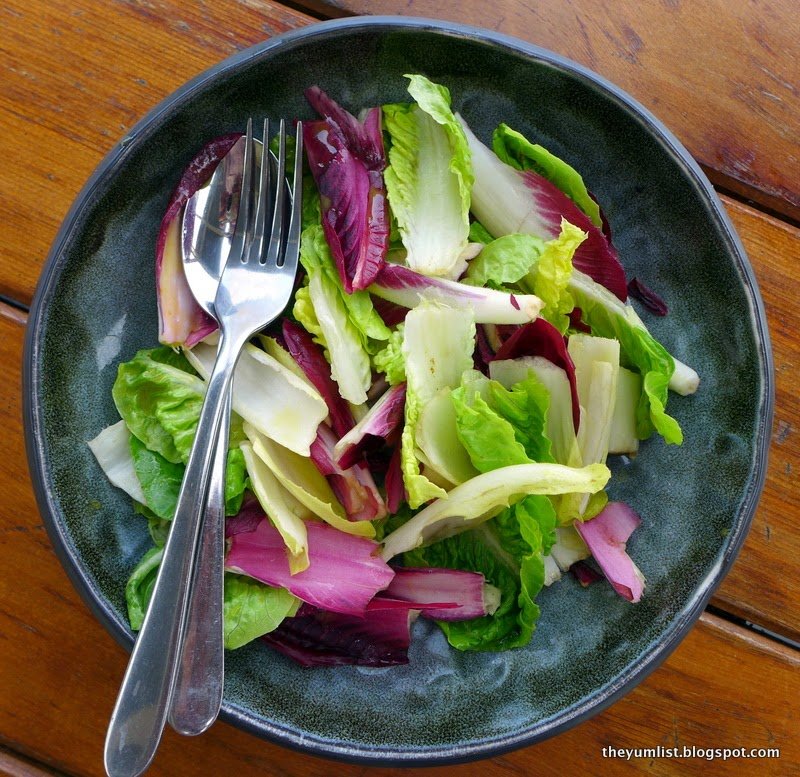 Bitter Leaf Salad, Honey and Mustard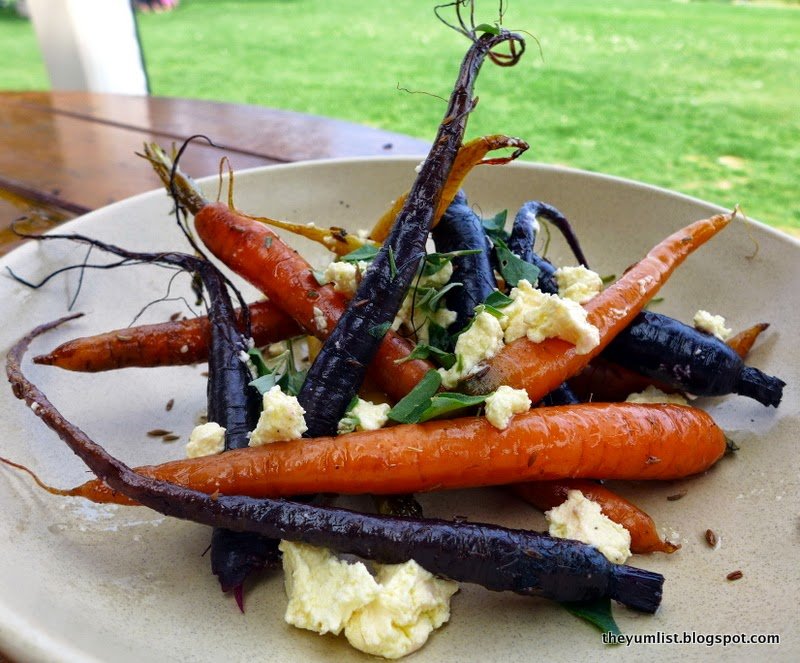 Willunga Heritage Carrots, Caraway, Persian Feta, Saltbush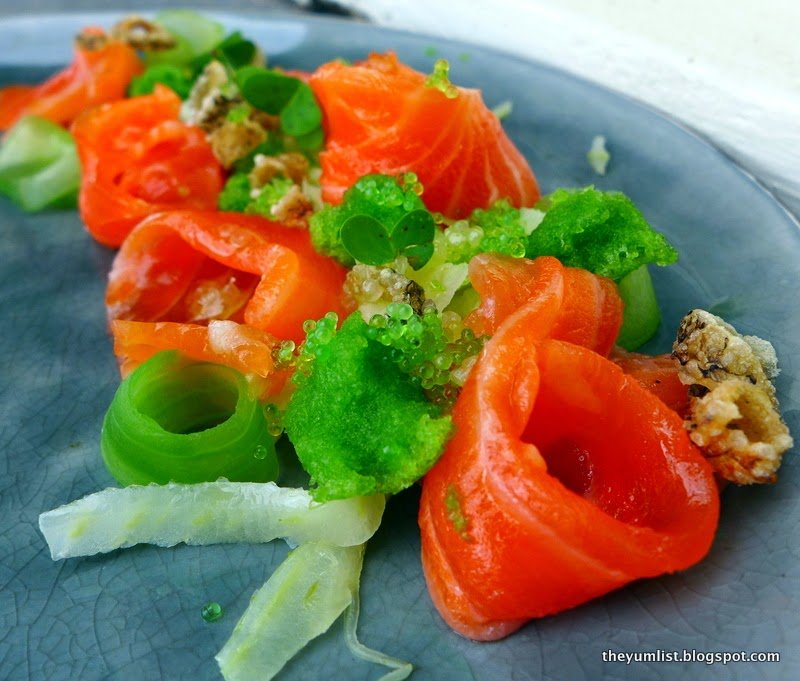 Salmon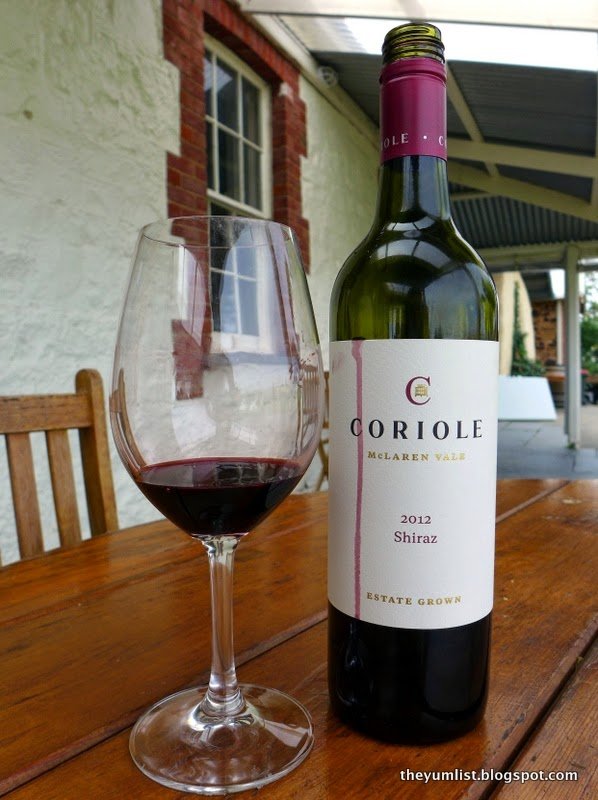 Coriole 2012 Shiraz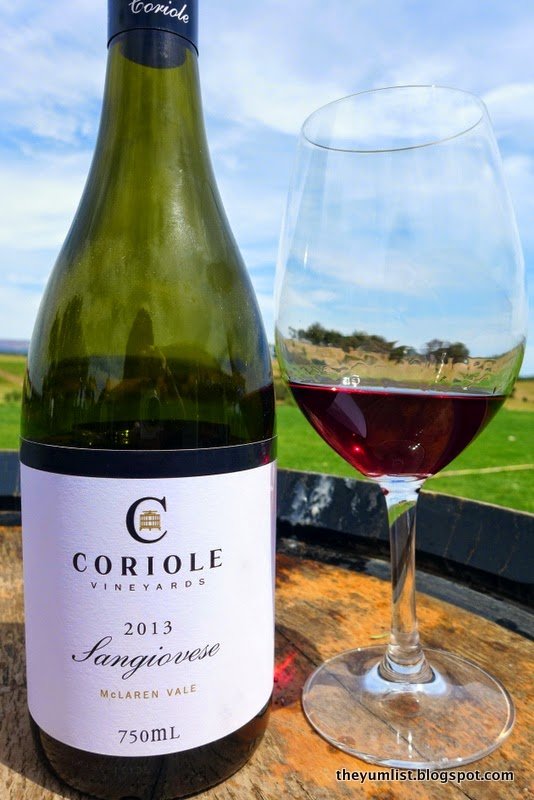 Coriole 2013 Sangiovese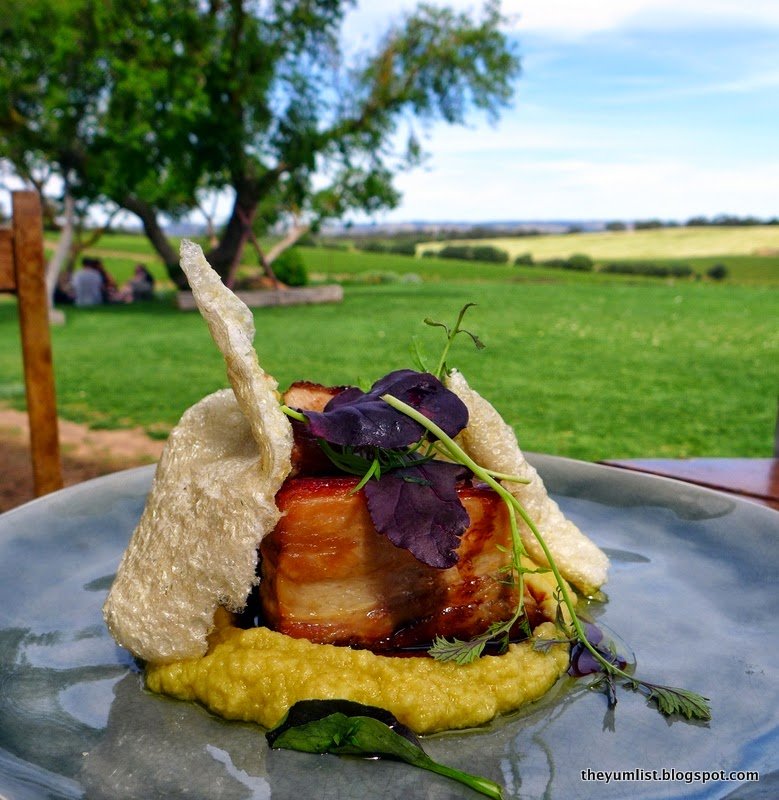 Milk Poached Pork Belly, Smoked Ell Brandade, Crackling, Mustard Leaf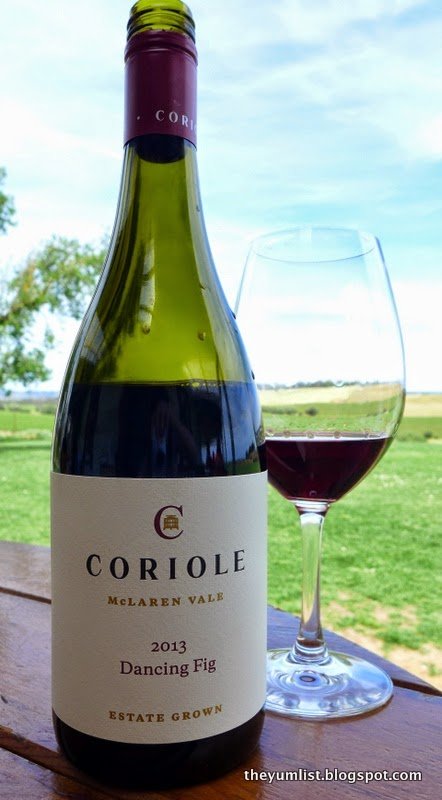 Coriole 2013 Dancing Fig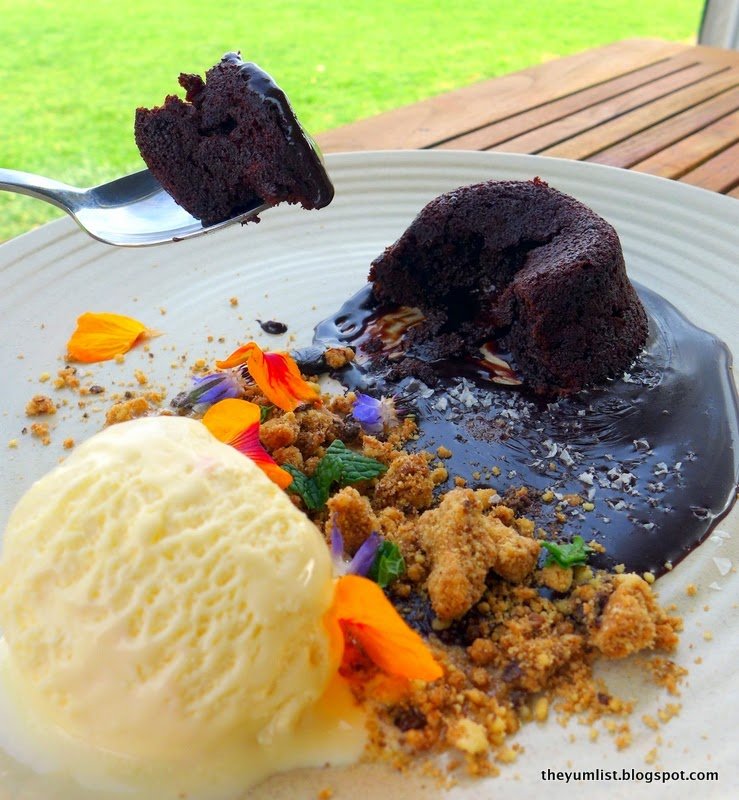 Belgium Chocolate Fondant, Salted Fudge, Vanilla Ice Cream

Woodside Goat's Curd Panna Cotta, Filo, Butterscotch Pears and Apple Fizz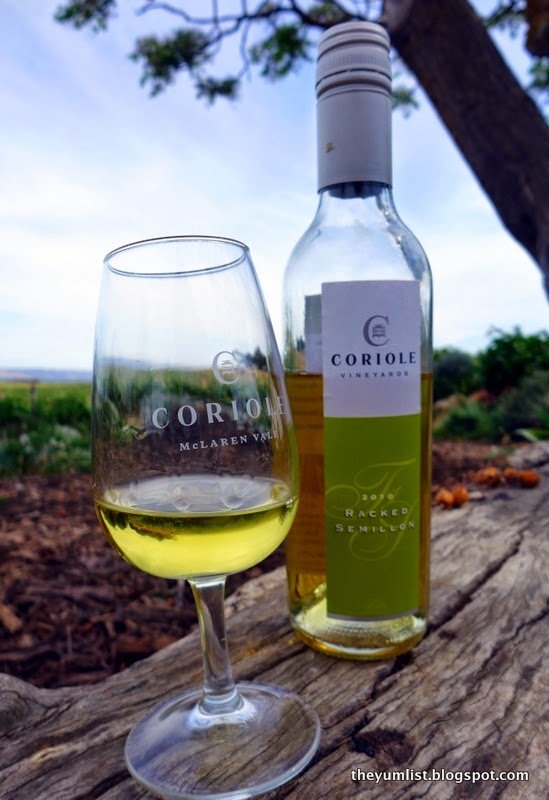 Coriole Racked Semillon 2010 – What an Ending!
Products Also From The Vineyard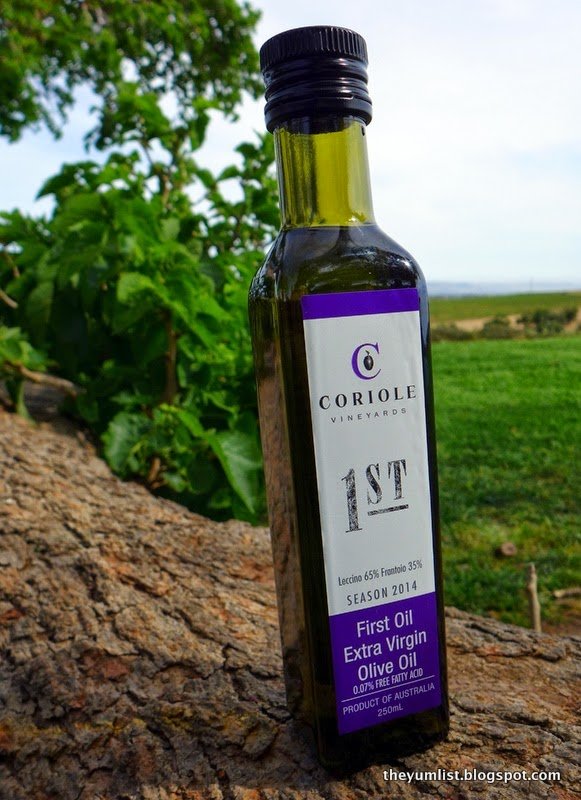 Coriole First Oil Extra Virgin Olive OIl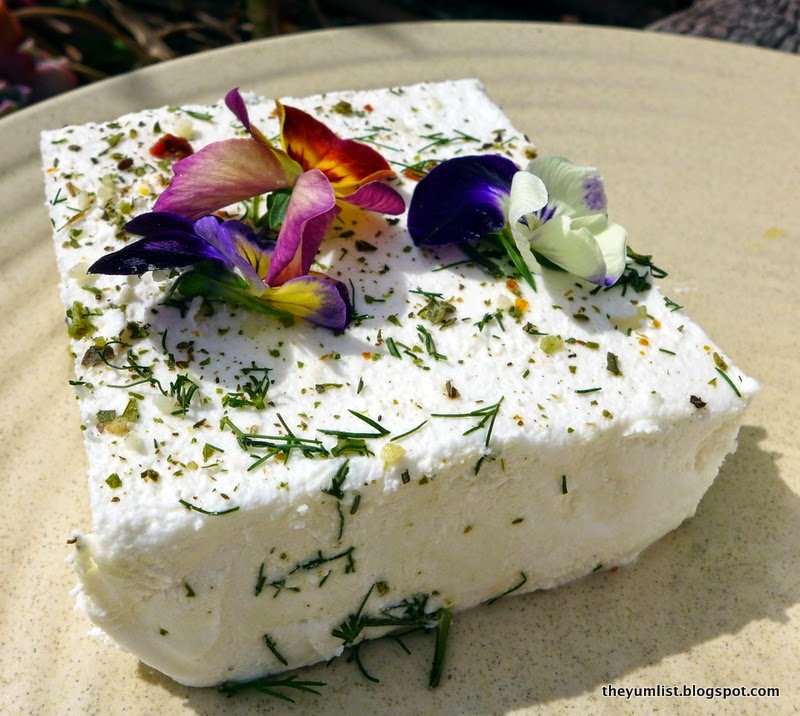 Woodside Monet Cheese – Produced by the Family

Woodside Cheeses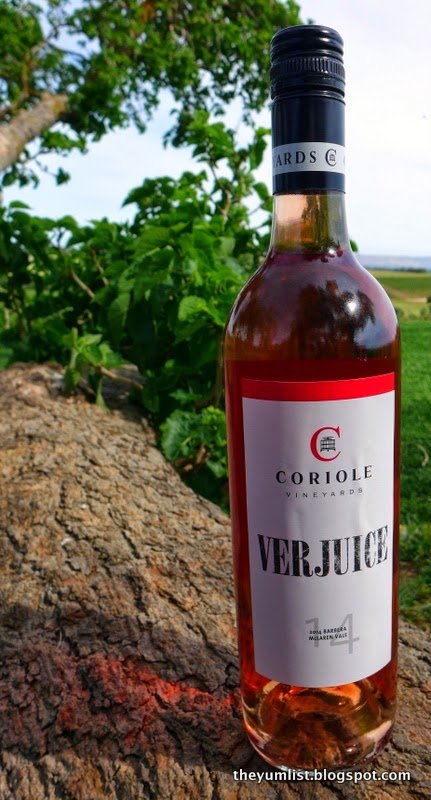 Coriole Verjuice
The Cellar Door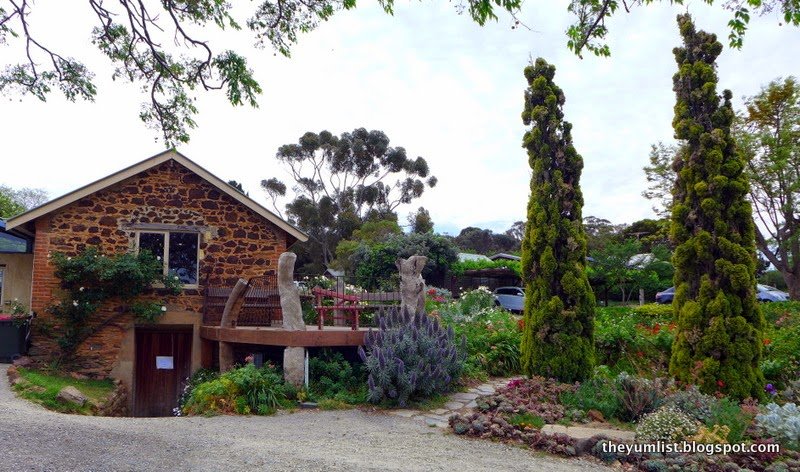 Cellar Door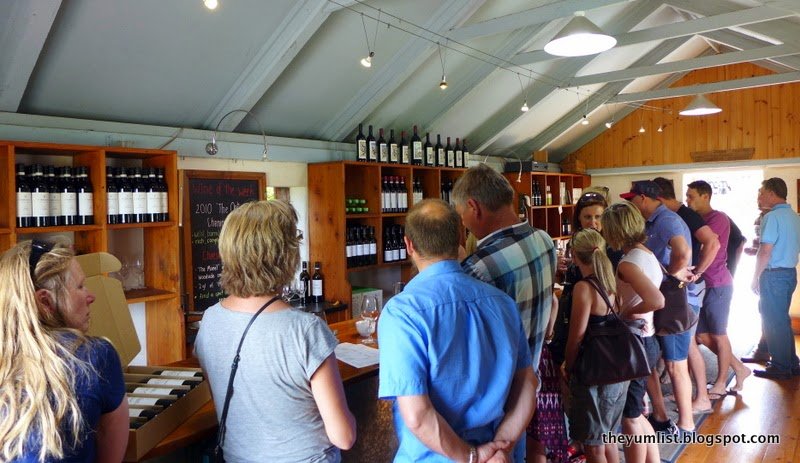 Cellar Door – At Most Times Just as Packed as the Most Popular Bars in Adelaide
The Scenery

Coriole Vineyards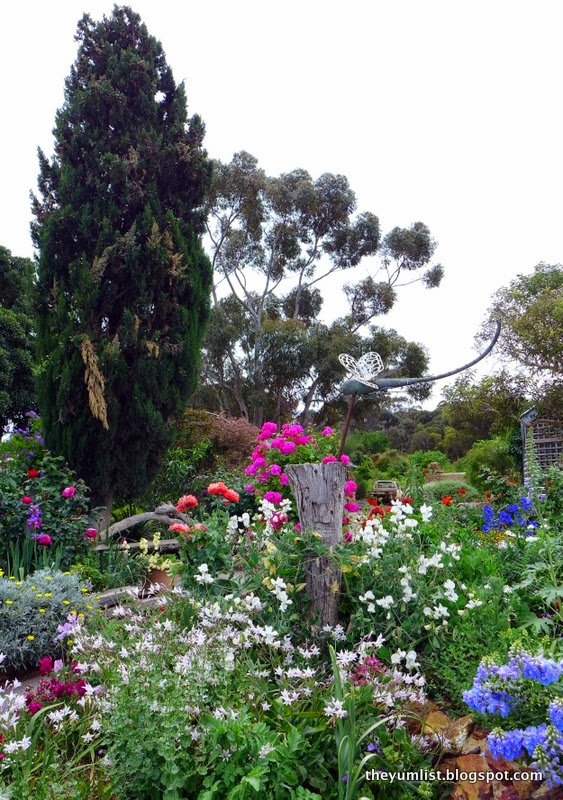 Spring Gardens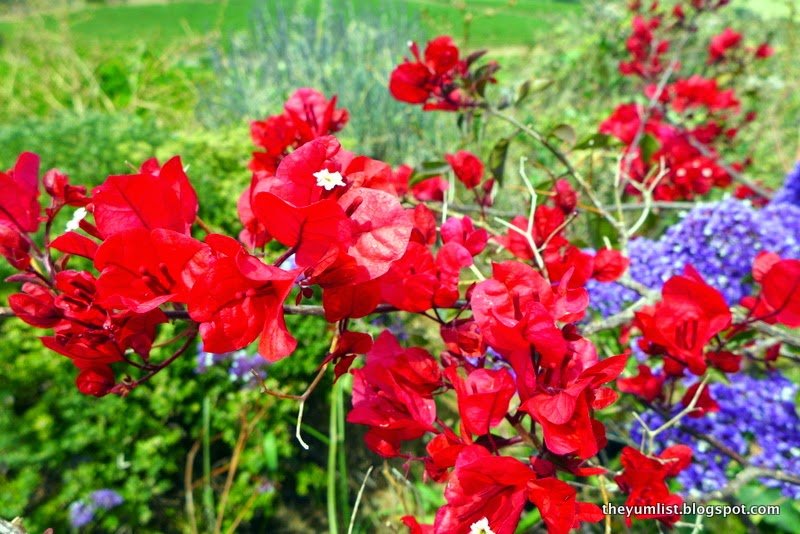 It's Spring!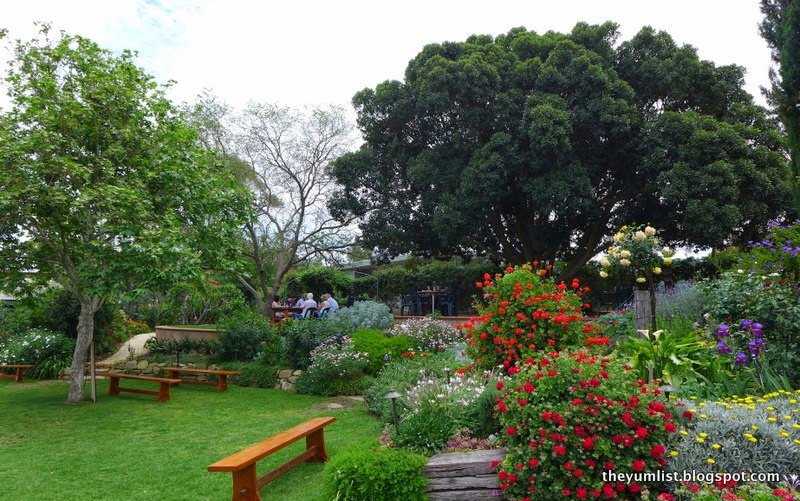 Pretty Spot Under the Trees

Lovely Views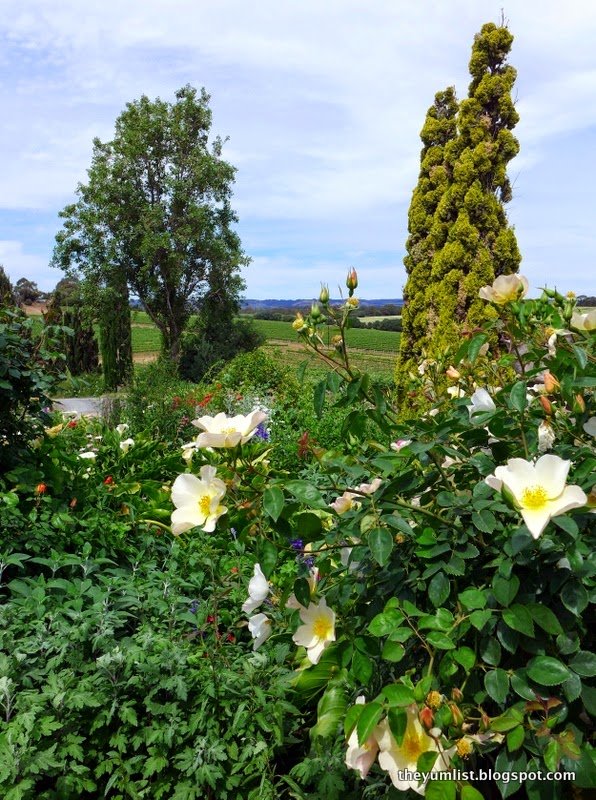 More Beautiful Gardens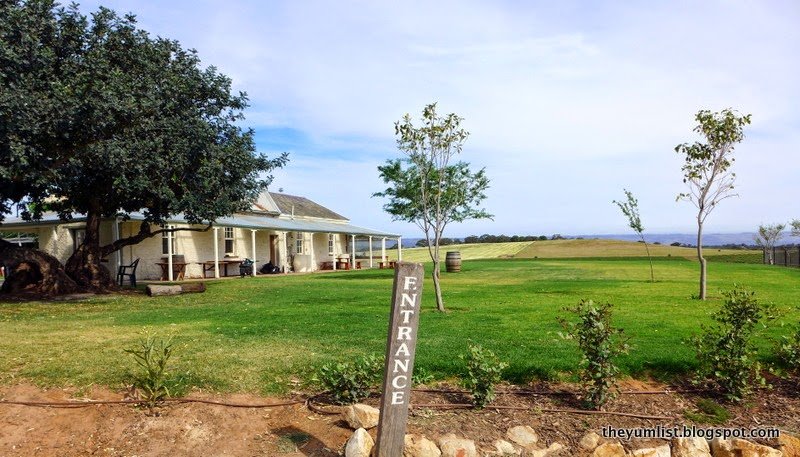 Coriole, McLaren Vale, Entrance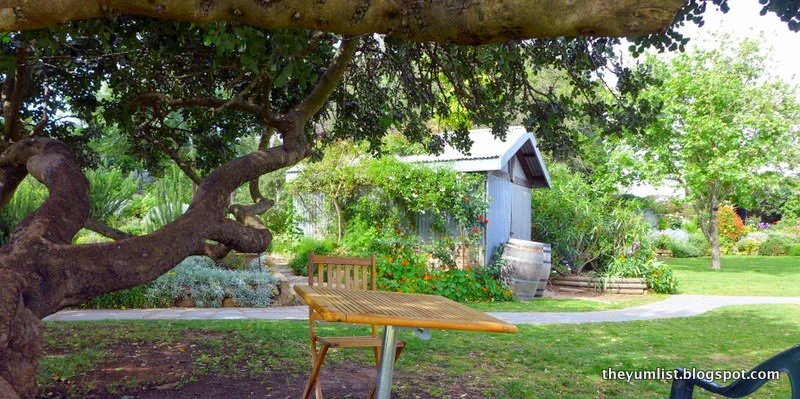 Picnic Table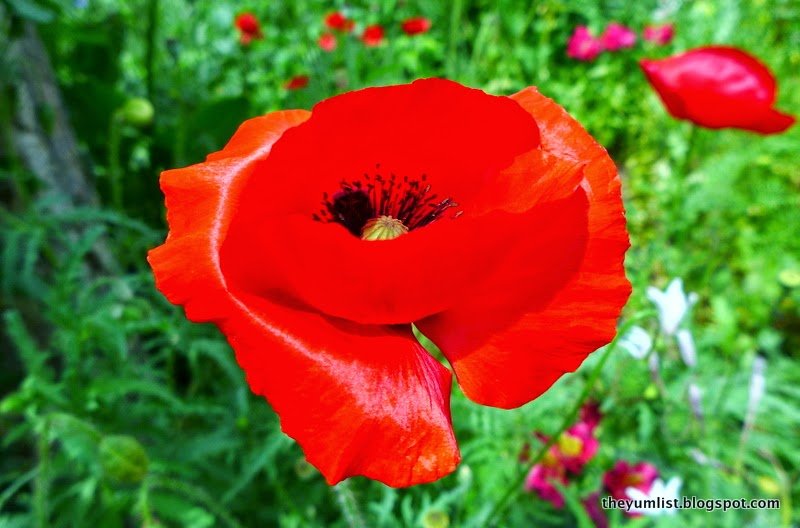 Red Bloom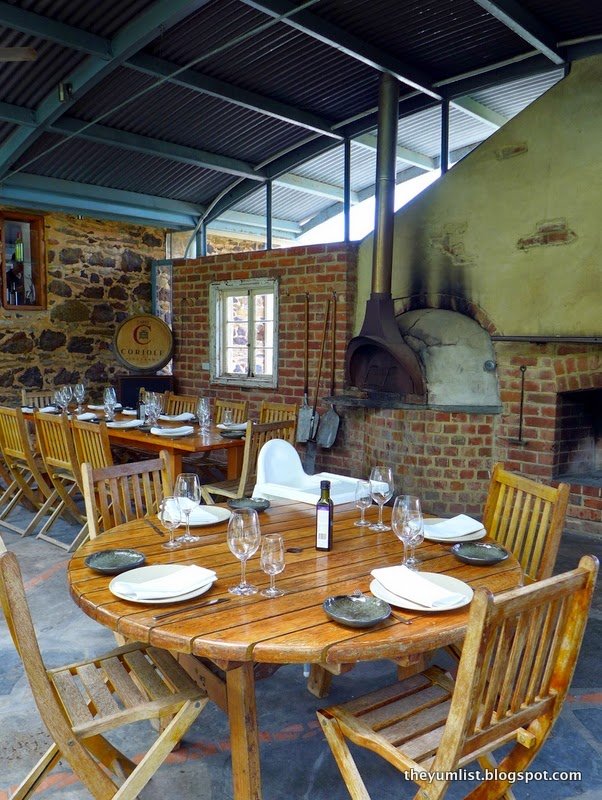 Restaurant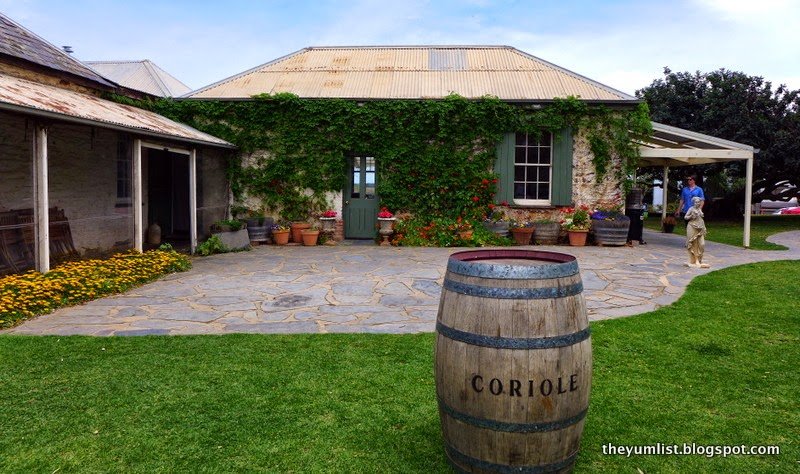 Coriole, McLaren Vale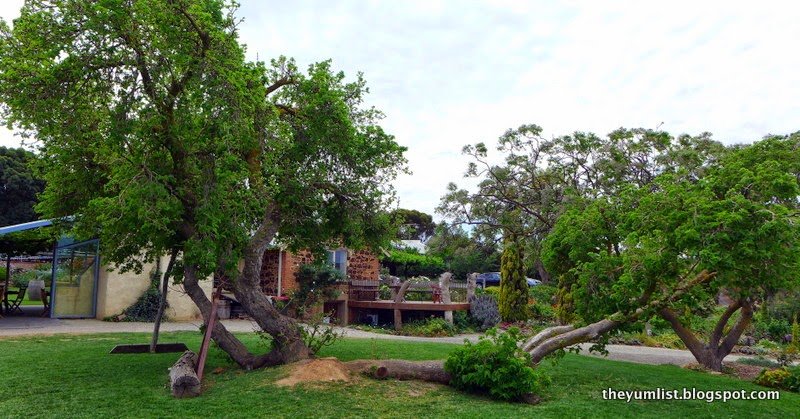 Natural Surrounds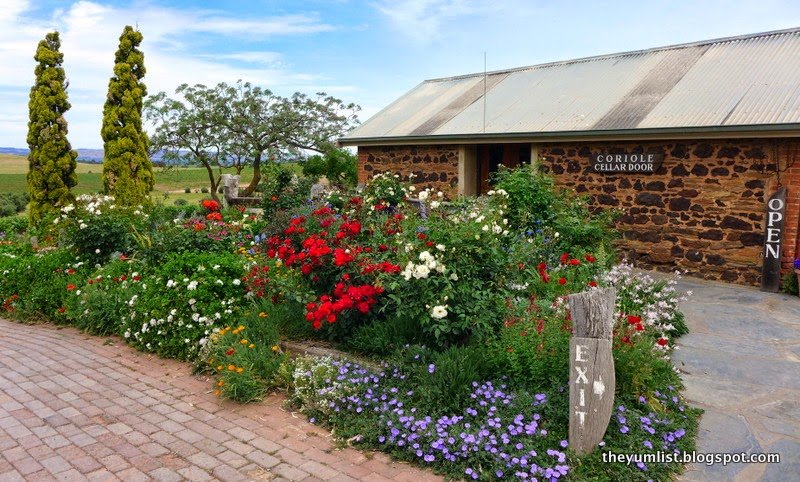 The Exit