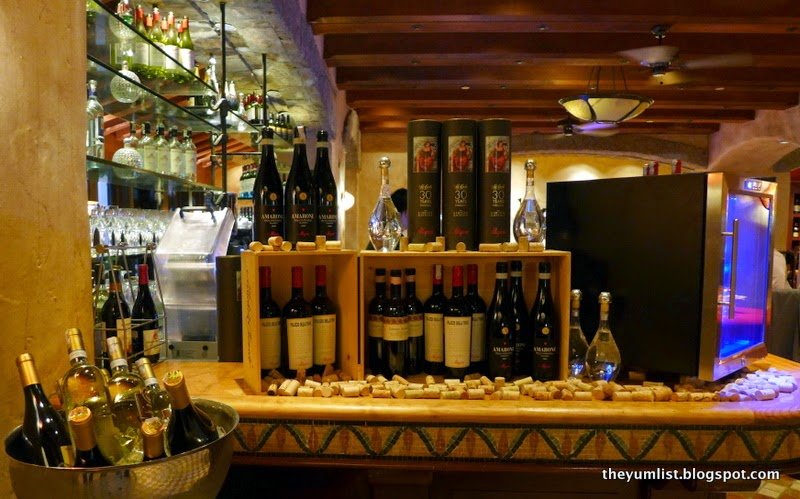 Allegrini Wines at Villa Danieli, Sheraton Imperial Kuala Lumpur
Bubbling Ebullience at Villa Danieli
Words by Han Sen Hau
Photos by The Yum List aka Monica Tindall
For some, though an invitation to a wine pairing session, especially to one hosted at an exclusive locale like the Sheraton Imperial Kuala Lumpur's Villa Danieli, might seem like an unmissable opportunity, I for one am susceptible to stress at such an invite. Yes, stressed. Oh sure, there'll be the opportunity to sample some of Italy's finest wine selection, have an erudite discussion on each wine's personality, and perhaps, if you're lucky, the opportunity to ask the sommelier if you can keep the emptied bottles for future reference, you know, just in case a friend has a wedding coming up and needs suggestions on which reds to look out for simply because they know you conduct food reviews and own a haphazardly built cellar full of empty bottles with their labels intact.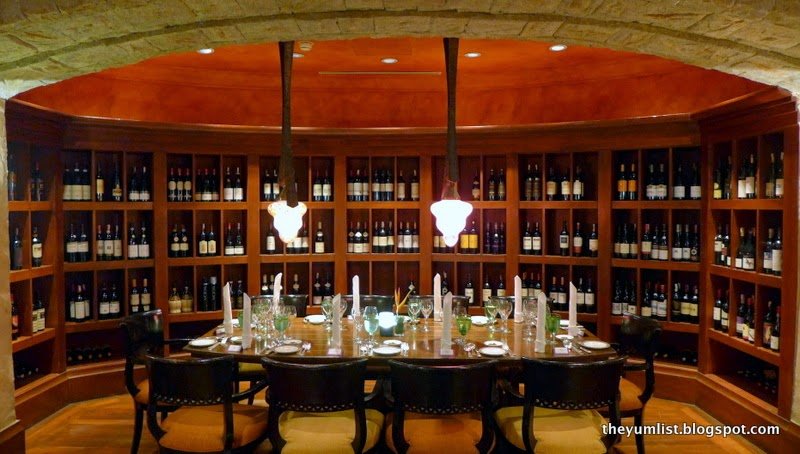 Dining Table – Villa Danieli
So while wine pairing sessions are all fun and that, I find it stressful for the simple reason that I glow a hideous maroon and no one can take me seriously after a sip or two from a particularly potent yet wonderful Amarone because of my Asian flush. As much as I enjoy the occasionally tipple paired with fabulous food and company, the amount of mental fragmentation I endure upon receipt of such invitations eclipse that of any schizophrenic simply because of my excessively rosy complexion when my lips touch alcohol.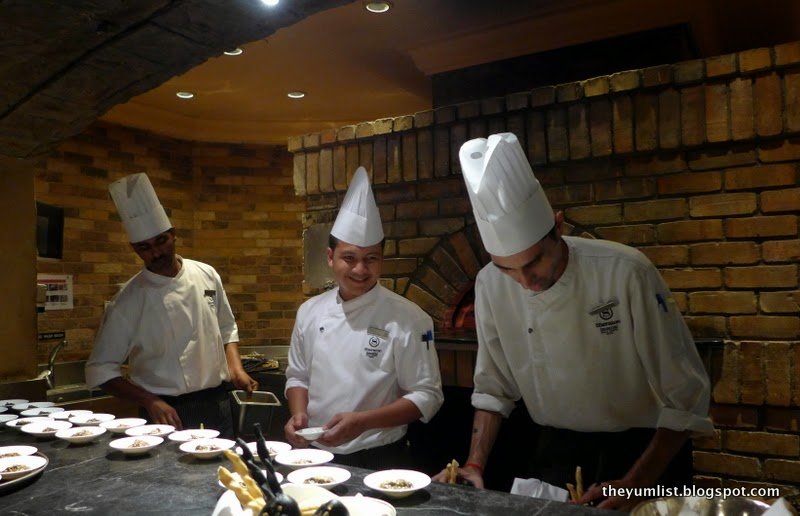 Chefs in the Kitchen
How much wine will they be serving? What if I wanted a shot of them pouring wine into a glass, but I keep fidgeting so much that the waiter fills it to the brim by the time I have the right photo? Must I finish all of it then? What colour should my shirt be as to minimise the visual contrast between skin and fabric? White? Navy? Claret? The irony is that I usually end up going anyway just to calm my nerves… with wine.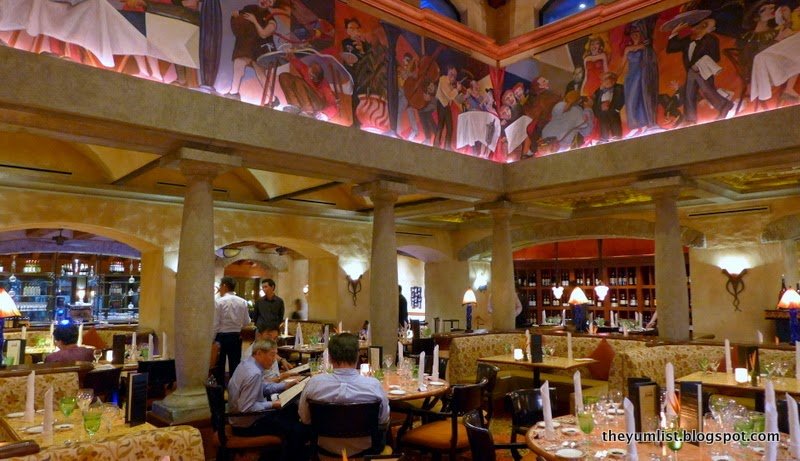 Dining Room – Villa Danieli, Sheraton Imperial Kuala Lumpur
The wines I'll be blushing for tonight are by Allegrini, a winemaking family from the picturesque Valpolicella region in Verona, Italy. Forget plazas and bistros that are sinking from the weight of overzealous tourists who have spent the past half hour taking selfies in front of the Fontana di Trevi or Torre di Pisa, the sweet-smelling plains of Valpolicella are bereft of frenzied travellers in exchange for acres upon acres of vineyards along with the occasional architectural gem such as the Villa della Torre, a historical landmark owned by Allegrini. As such, I was hoping that tonight's setting would be reminiscent of such sylvan residences with elements that evoke an Italian countryside.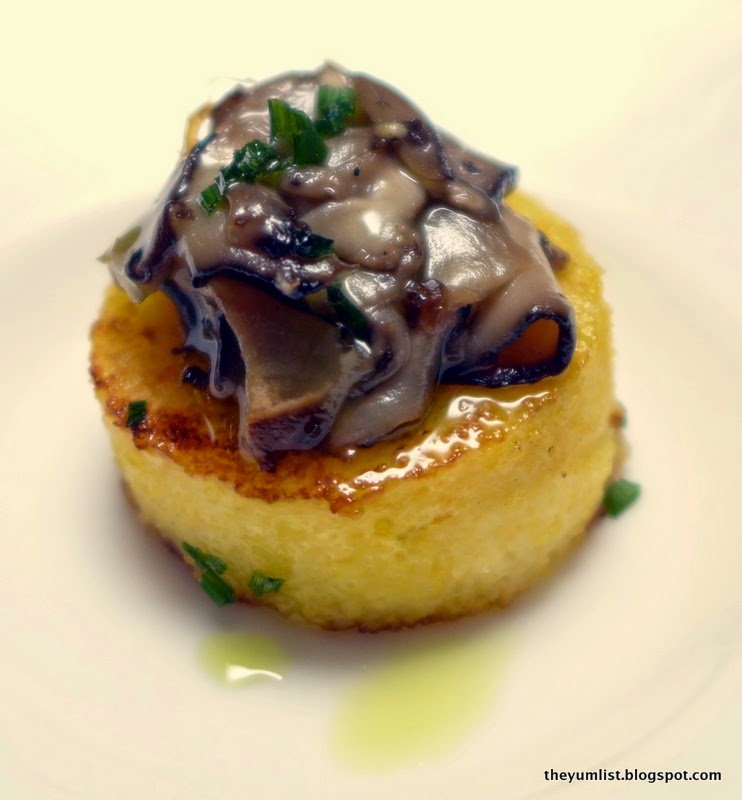 Polenta Crostini with Caramelized Wild Mushroom
I'm happy to report that the Sheraton Imperial's very own Villa Danieli doesn't disappoint. To be humorously candid, the restaurant looks like a massive masonry oven with its low ceiling, stone arches, and faux finishing on the walls (they do have a wonderful wood-fired oven that dishes out highly addictive and perfectly crusty bread). I am served a glass of Soave 2013 as I attempt to capture the dining atrium surrounded by high-ceilinged porticoes that display a large mural supported by columns. The Soave is a jolt to the senses and works brilliantly as an aperitif due to its particularly high acidity, which I find a little amusing since they're not usually known for their sharp flavour.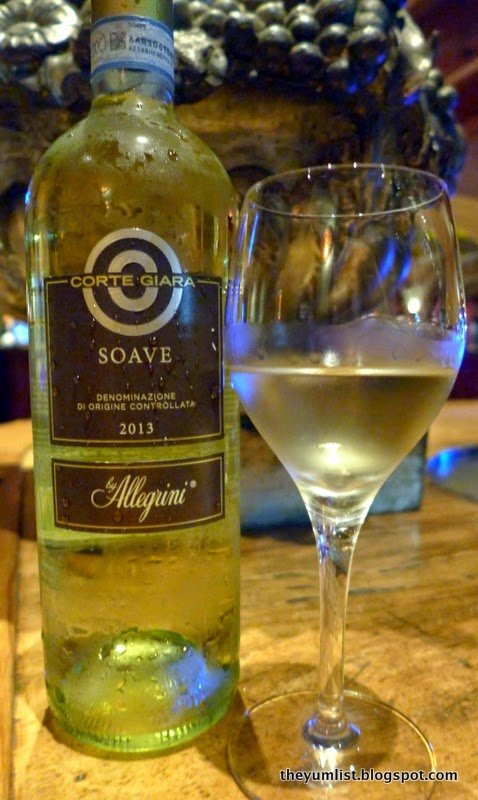 Soave 2013
On the other hand, the 2013 Vermentino Solosole I have with my appetizer is much crisper and more effervescent compared to the Soave. The appetizer for the night, Due Venetian di Mare comprised of fried oyster and fresh prawn, is decent and made lovelier with the accompanying cherry tomatoes and salsa verde sauce. The Vermentino's tangy profile helps in uplifting the dish, though I would argue it is the accompanying ingredients that really improved the appetizer.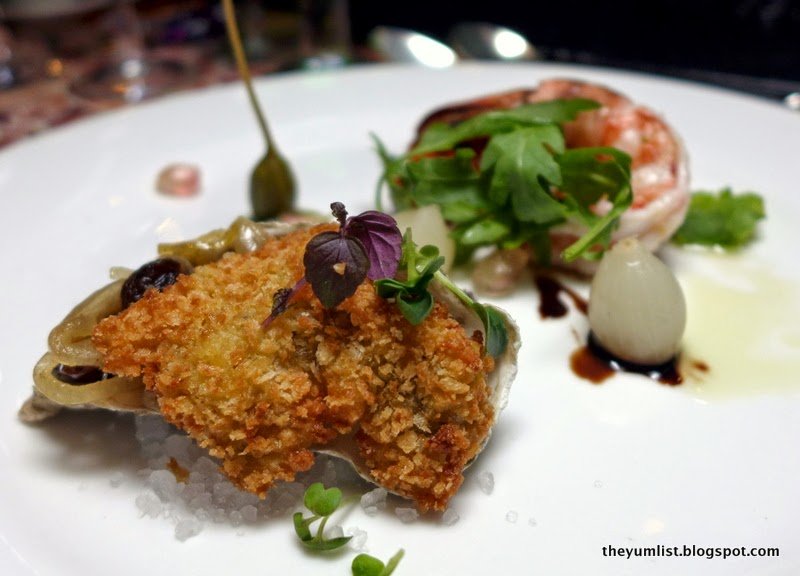 Due Venetian di Mare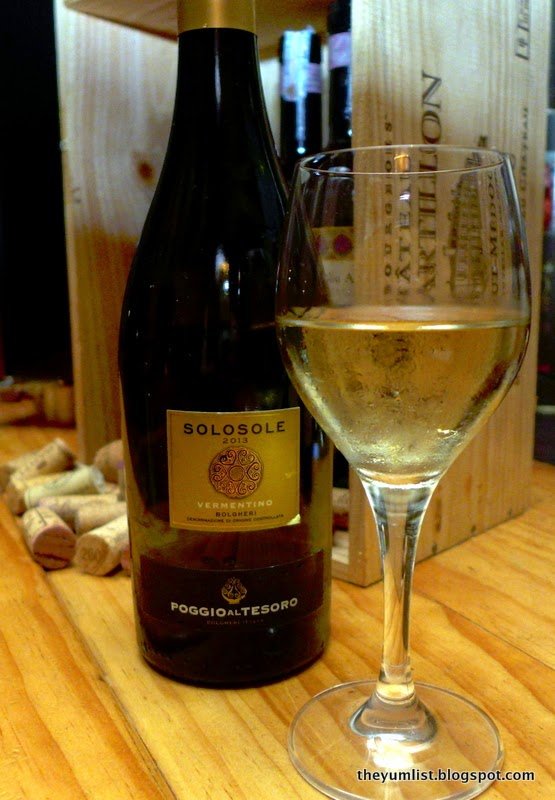 Vermentino DOC, Solosole 2013
My next bottle is a 2010 Palazzo della Torre IGT paired with Mushroom Soup. Now, I'm not a big fan of earthy reds, which the Palazzo is with its distinctive bouquet, due to a horrific experience I've had with my first earthy red, unfortunately, but I have to admit it pairs well with the unusually peppery mushroom soup. Don't get me wrong, I love my soups a little spiced and fiery. Plus, the texture for this one is made a little more luxuriant with stray Enoki mushrooms swimming in it. However, I do believe it would've garnered more fans if it was spared a touch of pepper.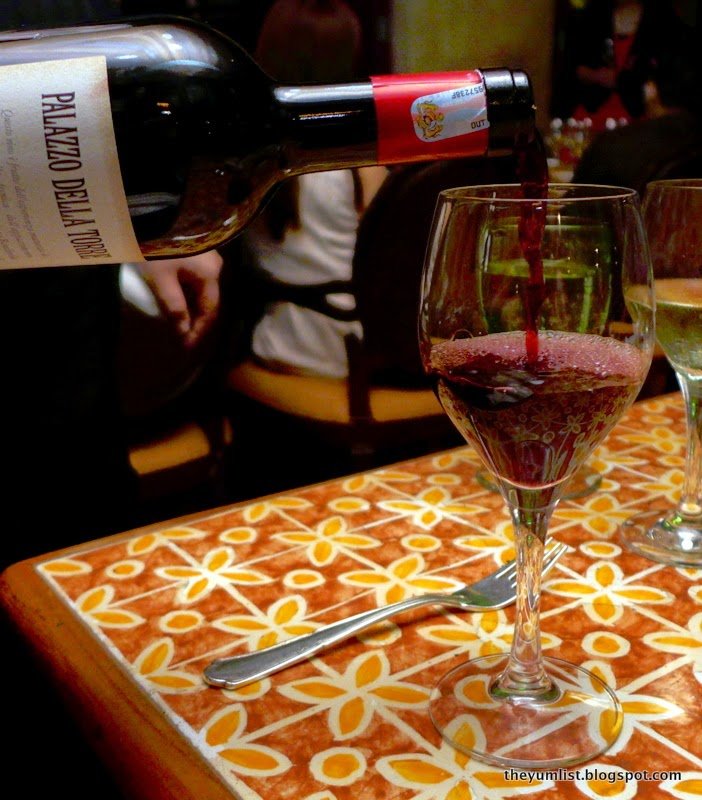 Palazzo Della Torre IGT, Allegrini 2010
The Green Pea Risotto that comes after is a delight. Each grain has a firm bite to it and the creamy texture goes brilliantly with the Parmesan cracker, which I'm dying to have more of on my plate. The dish comes with a Limited Edition 2010 La Grola, made particularly memorable due to the beautiful bottle. At this point in the evening, I'm beginning to notice the increasing alcohol content of each wine as dinner progresses since the La Grola smothers the nose with an intense musk, much like a redolent cologne would, and enraptures the palate with smooth tannins and barrel notes.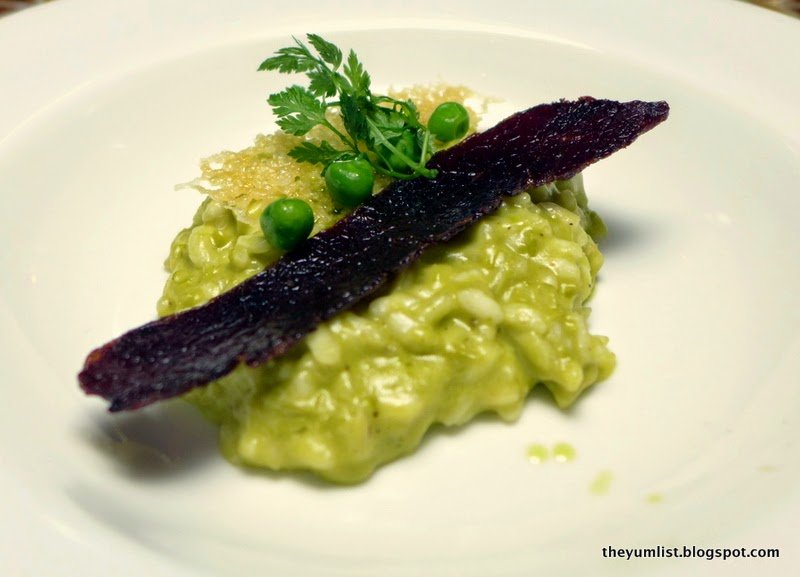 Green Pea Risotto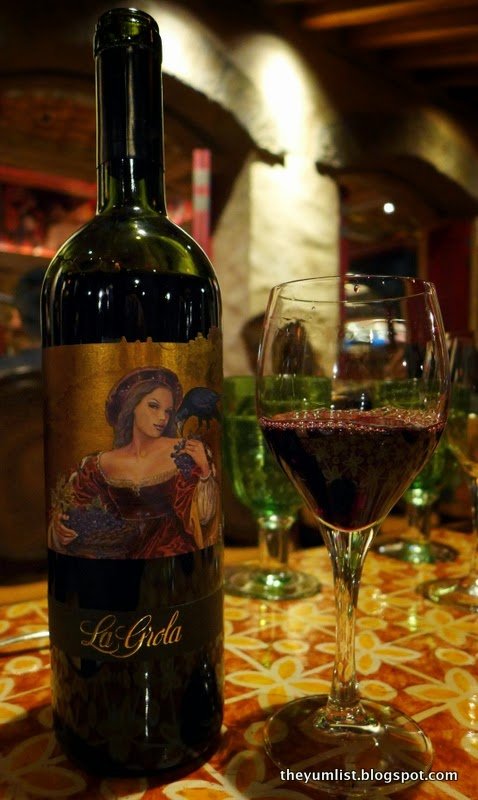 La Grola
For my main course, I have the option of choosing between Stewed Grouper Fish or Grilled Beef Rib to be paired with the famous Amarone Classico DOC (2009). I choose the former simply to break tradition of pairing fish with whites instead of reds, and I am pleasantly surprised at how well the grouper goes with the Amarone. The mashed sweet purple potato at the base of the grouper is also commendable, as it complements the incredibly fleshy fish. On the Amarone, as much as I appreciate its developing flavours as I aerate it, I'm actually much more content just smelling it. The entire experience is like a test, where I attempt to beat my personal high score of having identified the appropriate scents that distinguishes the Amarone from the rest. The Amarone has a much sweeter entry compared to the previous reds, and I'm amazed at how the flavours of those that preceded it immediately evaporated from memory (thank goodness I came in with a notepad and pen).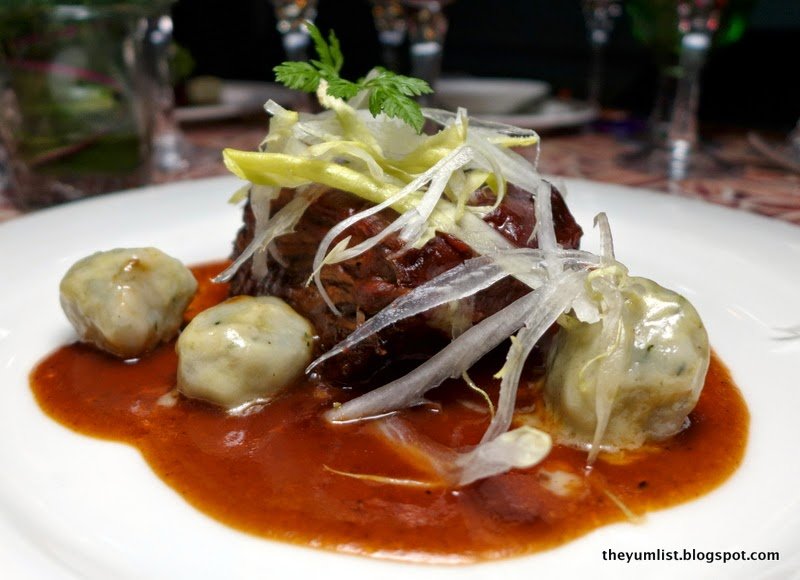 Grilled Beef Rib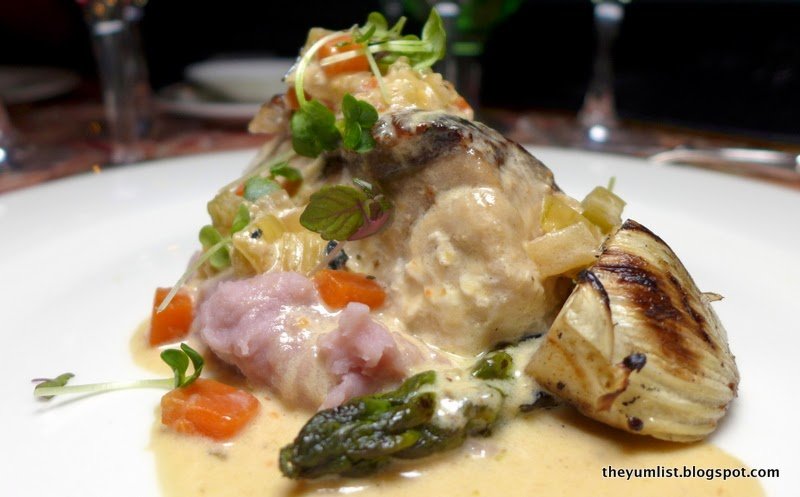 Stewed Grouper
Allegrini Amarone 2009
Dinner ends on a sweet note with a honeyed 2010 Giovanni Allegrini, a Recioto that's reputedly a favourite of its namesake founder, paired with Mascarpone Cheese Mousse Mille Foglie. The Recioto is much more exuberant compared to the Amarone, which may divide connoisseurs depending on their preferences. That said, it is the only glass of wine that I could easily finish relatively quickly, though I have to admit I do have an incredibly sweet tooth, which makes this dessert wine especially dangerous for me. I'm also glad that dessert was served with a layer of chocolate atop a base of sour berries as they blend beautifully with the candied Recioto.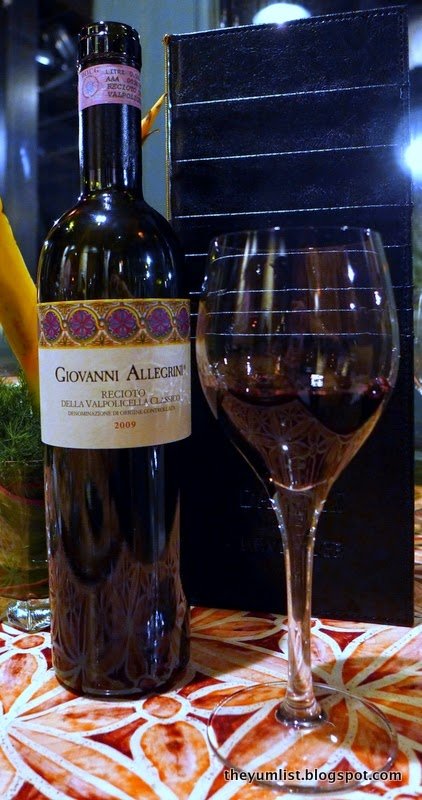 Giovanni Recioto Classico 2010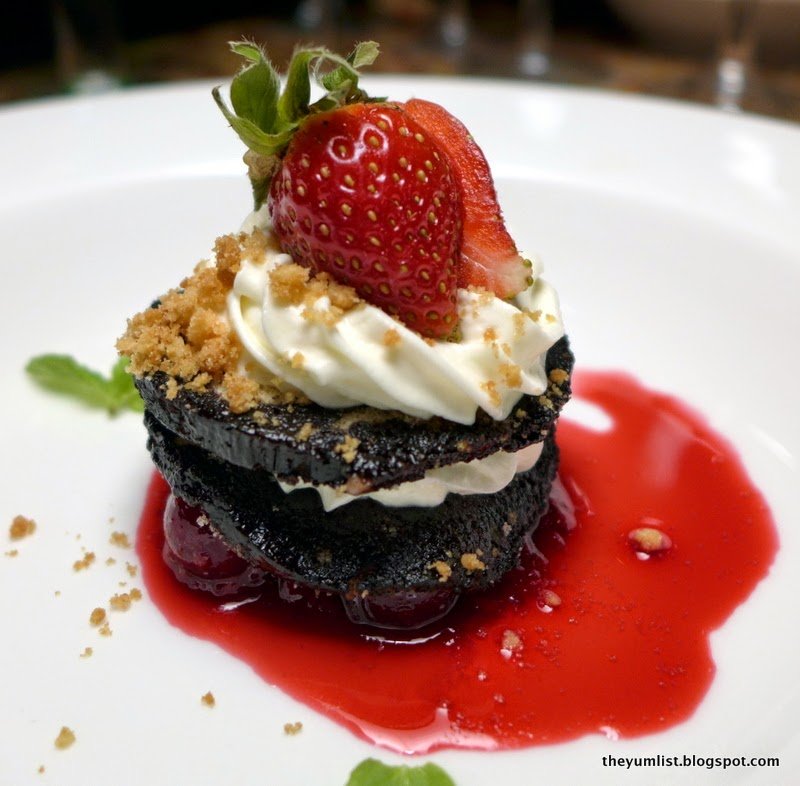 Mascarpone Cheese Mousse Mille Foglie
Considering the amount of wine I've imbibed tonight, I amaze myself by walking out of the restaurant (glowing a bright scarlet) without giggling too much and becoming slaphappy, let alone drive home without a designated driver. The experience at Villa Danieli tonight has been a pleasant one and I would happily recommend Allegrini wines to friends. The wines are best reserved for more elegant formal affairs, though no one said they can't be enjoyed at home for a more intimate anniversary dinner. Now I wonder if I can get my hands on the beautiful limited edition La Grola bottle for my empty wine bottle collection…
Priced at RM220++ per person, this special set meal is only available for dinner at Villa Danieli from 7 to 30 November 2014. Top it off with an additional RM150++ to enhance your dining experience with the Allegrini wines.
Reasons to visit: The bread (despite the brief blurb for them above, I'm not kidding when I say they're fabulous); Green Pea Risotto; Mascarpone Cheese Mousse Mille Foglie (must be paired with the Giovanni Allegrini); rustic yet elegant setting that's perfect for intimate affairs.
Villa Danielli
5th Floor
Sheraton Imperial Kuala Lumpur
Jalan Sultan Ismail
Kuala Lumpur, 50250
Malaysia
+6 03 2717 9900