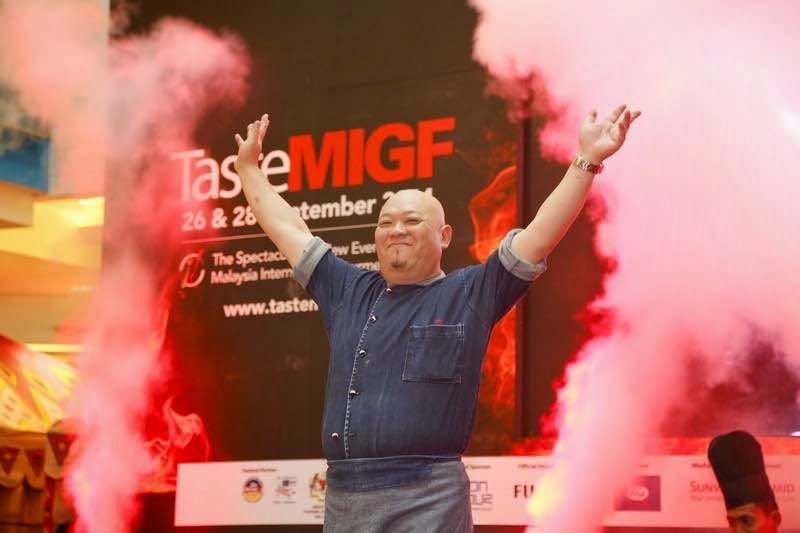 Chef Ikuo Umeda, LTITUDE, Genting Club
What do you do and how did you get into the industry? 
When I was young I never expected or dreamt that I'd go into this industry. My mother is a lover of cooking and I watched her carefully, knowing her techniques in the kitchen from a young age. There was a time when we had a gathering of friends and I was assigned to take care of the food. I just cooked right from the start and since then, I was always assigned the role of food preparation when we had gatherings. Pretty soon I realized that I not only liked, but loved, cooking and that's why I decided to build my own restaurant, Omoya in Japan. From there I moved internationally and now have had many wonderful experiences cooking around the world.
What's your favourite meal/ drink?
Breakfast: I prefer bread and coffee.
Lunch:  A small amount of rice set with vegetables and meat
Dinner: Is my favorite meal of all. It's like a festival. I love having dinner at home with a meal prepared by my wife.
What's something you'd like readers to know about your kitchen and food?
This year for MIGF I handled four of the seven dishes for our joint collaboration at LTITUDE on the festival dining menu.
The story behind my dishes is the four seasons of Japan!
1. Amuse Bouche – spring – features a sauce made with Sakura essence.
2. Appetizer- summer(夏) – showcases bamboo leaves flowing in the river during the summer months
4. Soup- autumn (秋) – is like a lake reflecting the mountains with foliage changing colours at the end of summer to cooler weather.
4. Main – winter(冬) – the foam sauce on the seafood melts like the snow.
The perfect day off would be… 
… spent relaxing on a quiet weekday, going for a motorbike ride and dining with my wife.
A day in the life of a chef…
… is sometimes so busy that I can't even talk by the end of it. It's tiring, but I love it!
What do you do for fun?
I love to go for long rides on my motorbike.
How do you select your ingredients and why?
I'm fortunate that at Genting Club I can choose my ingredients first by quality. I make sure that every choice will be perfect for my dishes. Only the best will do.
What's your view on the KL restaurant scene?
I've tried just about all of the Japanese restaurants in KL! For me, there are lots of original recipes and I learned from them for many reasons. But, I think my dishes and what is available around Kuala Lumpur is totally different. I've been to some famous bars in the city, and all I can say is that they are very different in Japan, Philippines, USA and other countries that I've visited.
What's in store for guests in the upcoming months?
I'm not allowed to disclose any secrets – so stay tuned for announcements on our upcoming promotions.