An incredibly elegant "must" experience in Hong Kong is afternoon tea at the Peninsula. It has such a reputation throughout the city that even our driver recommends it.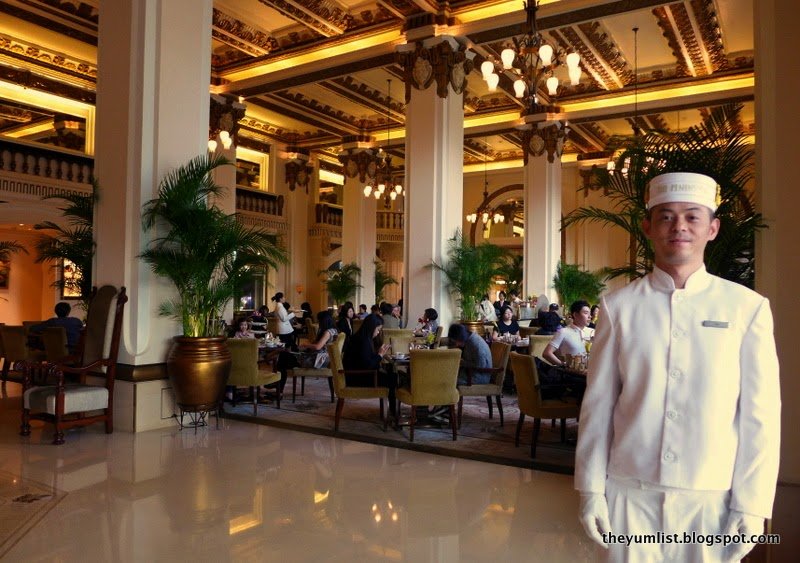 Lobby
Rectangular columns support towering ceilings embroidered with coppery coloured leaf patterns and angelic faces. Rich wooden and black marble topped tables are hemmed with upholstered pale golden olive chairs. Elegant silverware, cloth napkins and a single stem of yellow tropical flower adorn each place.
We begin with a cocktail for charity. 100% of proceeds from "Trees of Hope" cocktails will be donated to the Make-A-Wish Hong Kong foundation. It's an easy choice right – drink a cocktail, help charity.
We're enchanted by the Christmas spirit and so order a Brandy Eggnog (HK$135) and Longan Toddy (HK$150). Both are dark rum based drinks so quickly grabbed our attention. Brandy and rum are blended with milk and eggs for the former, while Myer's and Zacapa rums are mixed with honey nectar, dried longan and dried wolfberries in the latter.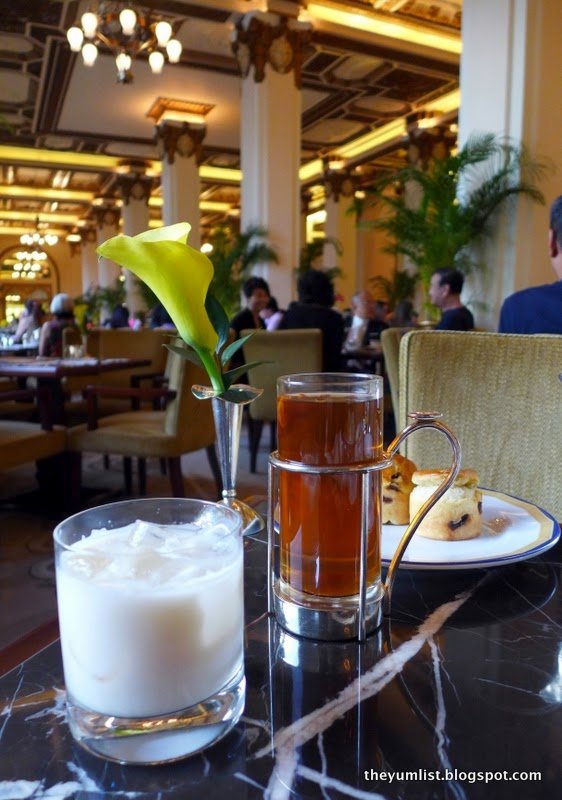 Cocktails for Charity
The "Tea of Hope" Classic Afternoon Tea set sees 20% of proceeds going to charity. We're stuffed from a wonderful lunch however and can only afford space for something light. Homemade Raisin Scones with a choice of The Peninsula Tea Collection ($HK150) sounds like a reasonable offering, and we also request Assorted Finger Sandwiches ($HK175) to balance out the sweet dominance with some savoury.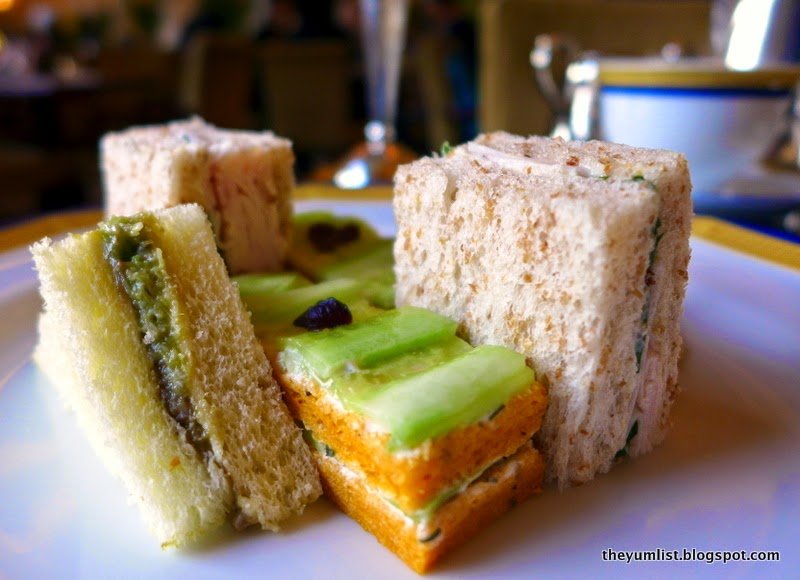 Assorted Finger Sandwiches
Scones prove light and fluffy, and sandwiches fresh. Cocktails are satisfying too, but it's the ambience and sense of history that have us hooked. The oldest hotel in the city has seen much history, scandal and glamour between its walls, and we're happy to be soaking it all up in the legendary "Grande Dame of the Far East."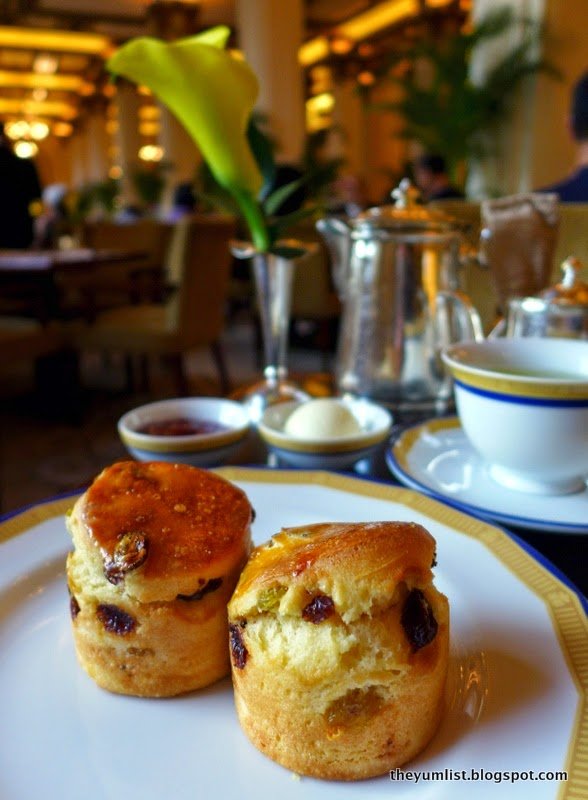 Raisin Scones
The "Tea of Hope" Classic Afternoon Tea is available from now to 20 December and 27 to 30 December 2014. The set is priced at HK$ 358* for one or HK$ 638* for two, including an ornament and 20% of each tea set sold will be donated to Make-A-Wish.
Reasons to visit: elegant afternoon tea, cocktails for charity, relive a little piece of history in the historic lobby lounge of the first hotel in Hong Kong
The Peninsula
Salisbury Road
Kowloon
Hong Kong