Maison D'hote – Homestay
"the French way"!
Between the popular heritage district of Georgetown and the touristy beach area of Batu Ferringghi, lies the quieter more residential area of Tanjung Bungah, and the highly recommended homestay of Croisette Villa.
Benefiting from less populated beaches, an Indian temple, floating mosque, local market and hawker stalls, it's a great location to experience some of what makes up the essence of Penang, without the touristic fanfare. A minute's walk to the end of the cul-de-sac has your feet in the sand. A stroll to the left of the shore puts you in prime position to bargain the catch of the day with local fisherman, and a saunter to the right gifts a long stretch of palm-lined seaside.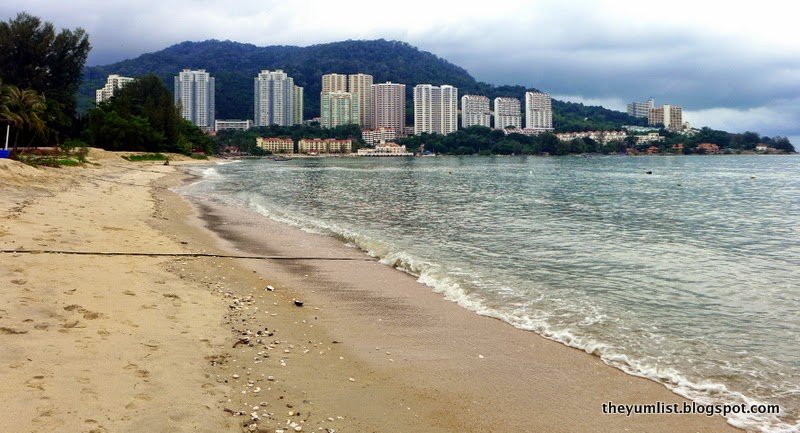 Tanjung Bungah Beach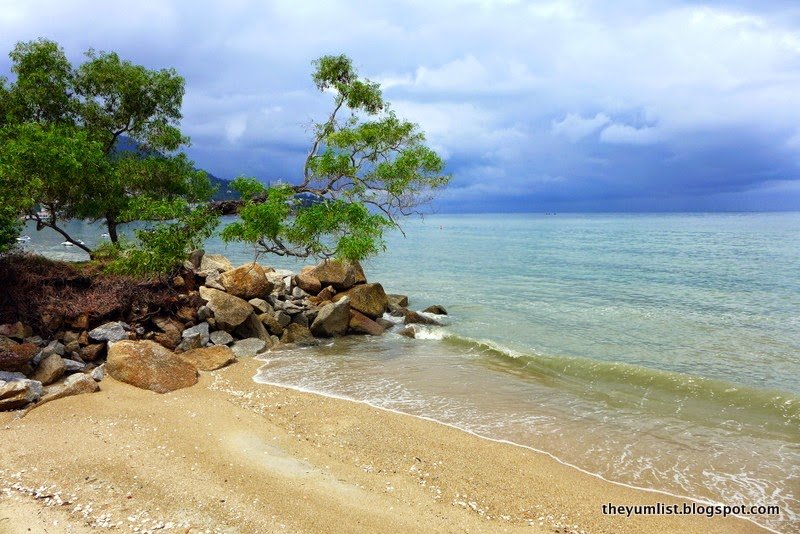 Quiet Alcove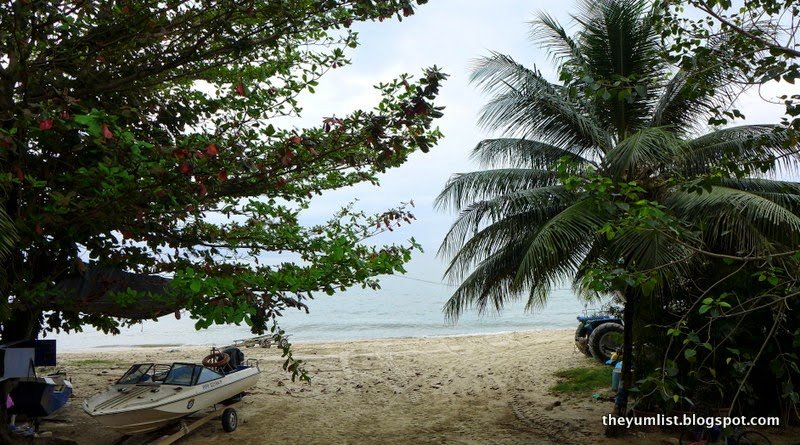 Beach at the End of the Street

Fishermen
An old bungalow has been spruced up with some light renovations and a good coat of paint to create Croisette Villa, a guesthouse with French hospitality. The ground floor houses Croisette Café, which serves excellent value authentic home-cooked French cuisine (Reason alone for a visit! – Check out our dining experience via this link). White walls provide a canvas for splashes of spring colours in tablecloths, placemats, and wall motifs, which brighten the space making the environment a very pleasant one. Outdoor patios are covered allowing al fresco dining even in inclement weather, and a wealth of leafy potted plants further enhances its cheery, welcoming feel.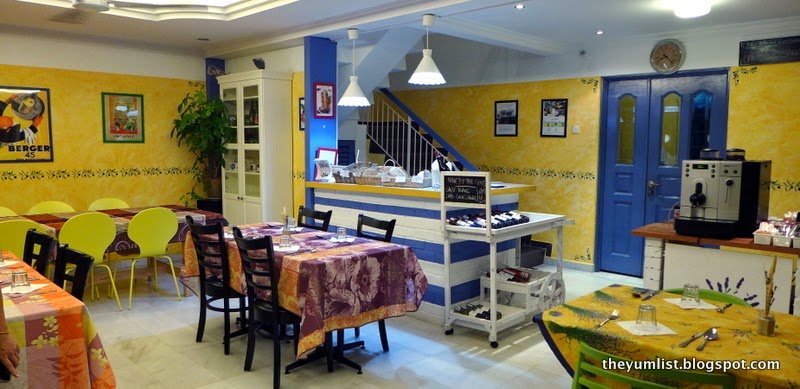 French Cafe
Black Forest Cake
Three guestrooms are on the second floor. The Green and Lavender rooms are suitable for couples, with a futon available upon request for an additional guest. The Blue family room holds a king size bed and bunk beds, with one more mattress also able to be added for another lodger. All have a private bathroom with hot water, air-conditioning, ceiling fan and TV.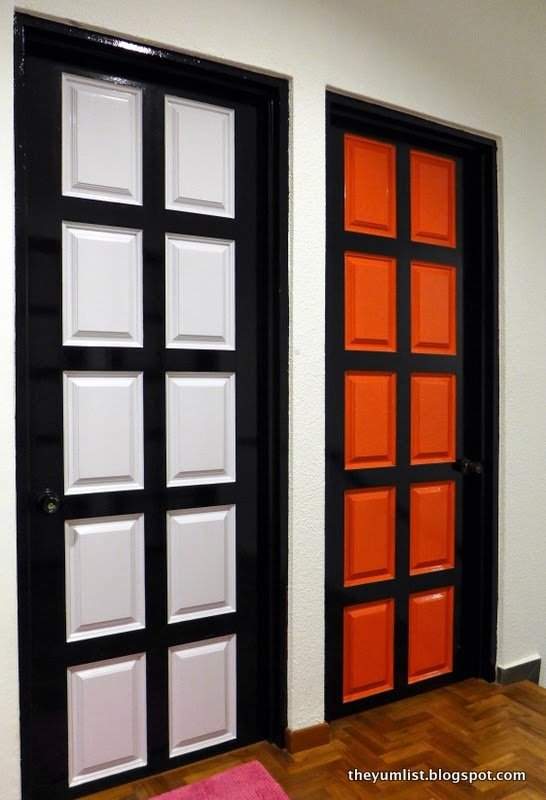 Guest Rooms
Rooms are large with ample space to move around. A wardrobe allows some hanging space for clothes, and a separate bathroom holds a toilet, vanity and shower. Shampoo, toothpaste and shower gel are provided. Beds are supple, yet supportive and dressed in light cotton sheets and bed covers.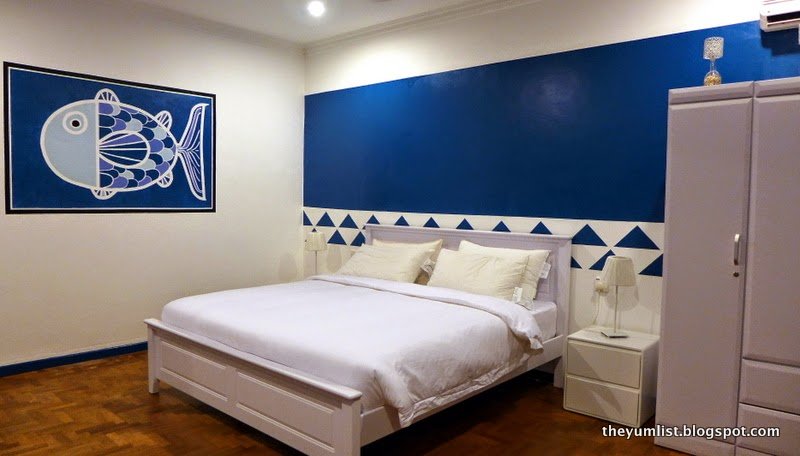 Family Room
Small details such as motifs matching the room's theme colour, single patterned pieces of brightly upholstered furniture, and simple decorative pieces add homey charm and character. Tin buckets of flowers sit in the bay window of our quarters, and a glass-doored linen cabinet painted a salmon pink holds a rainbow stack of towels.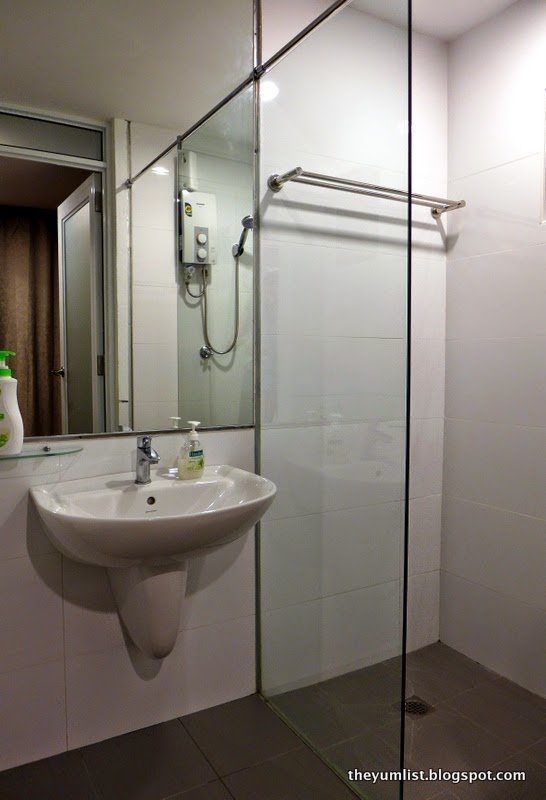 Bathroom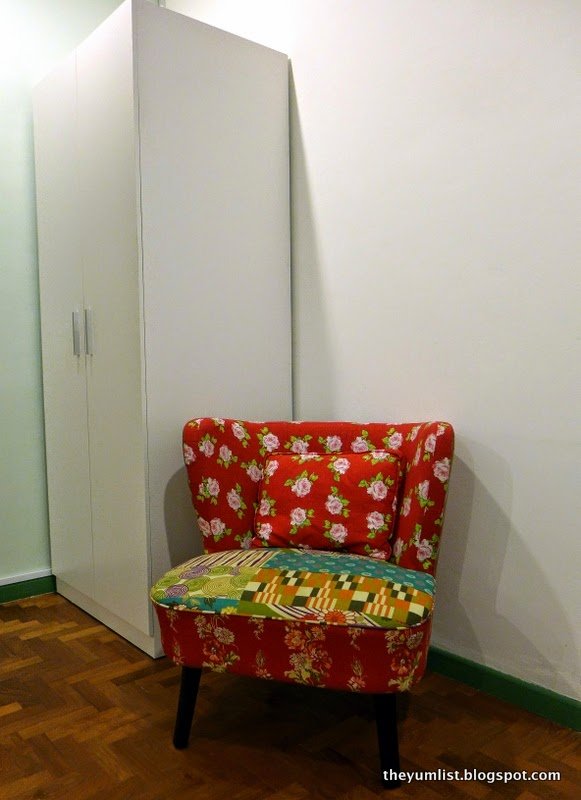 Unique Pieces of Furntiure
I'm not able to pinpoint the exact reason, but I have the best night's sleep ever in our 'Green' room. Perhaps it's the small town tranquility, the lack of in-room devices, the spaciousness, the aroma of vanilla, the comfy bed, the congenial ambience, or the delicious rustic French meal we eat before turning in for the night. Whatever the cause, for someone who has great trouble sleeping for more than four hours a night, it's something I'm truly thankful for.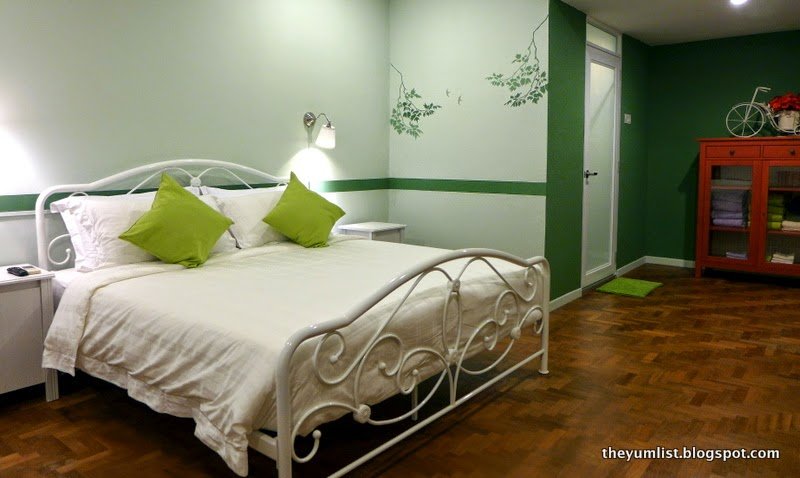 Green Room
A light breakfast is included in the room rate providing a choice of bread or croissant, coffee or tea, boiled or sunny side up eggs and, a glass of fresh juice. Italian beans are used for the coffee, and the juice is freshly squeezed. Bread comes all the way from France, but is baked in house, so it's the substantial kind that you can really bite into and be satisfied with a number of chews. This bread makes us very happy.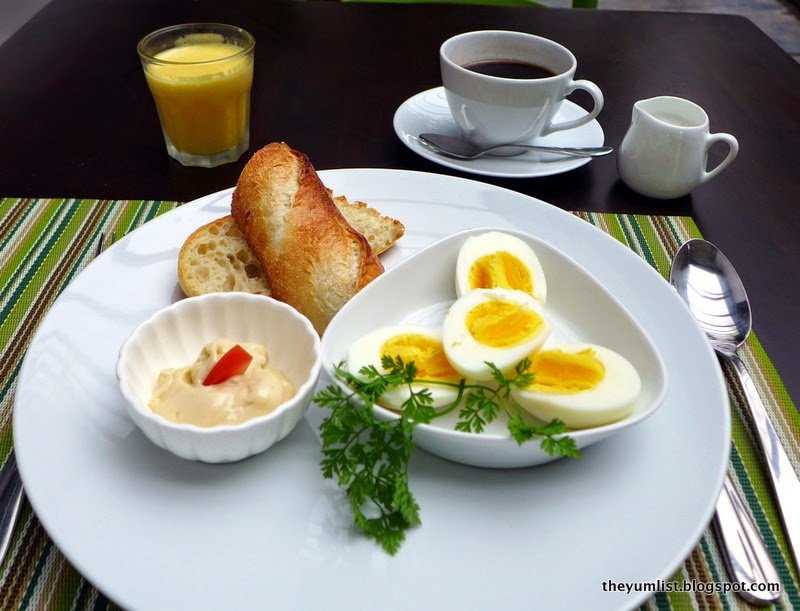 Breakfast Set
Staff are sweet! We feel as if we're well loved relatives in a family home. Our comfort levels are checked on, but we're afforded all the privacy we need. They read hubby's eagerness to chat and my desire for undisturbed moments to catch up on a bit of writing. All are fluent in English, some in French too, Chinese and Malay. Communication is easy, which is highly valued especially when staying in such an intimate setting.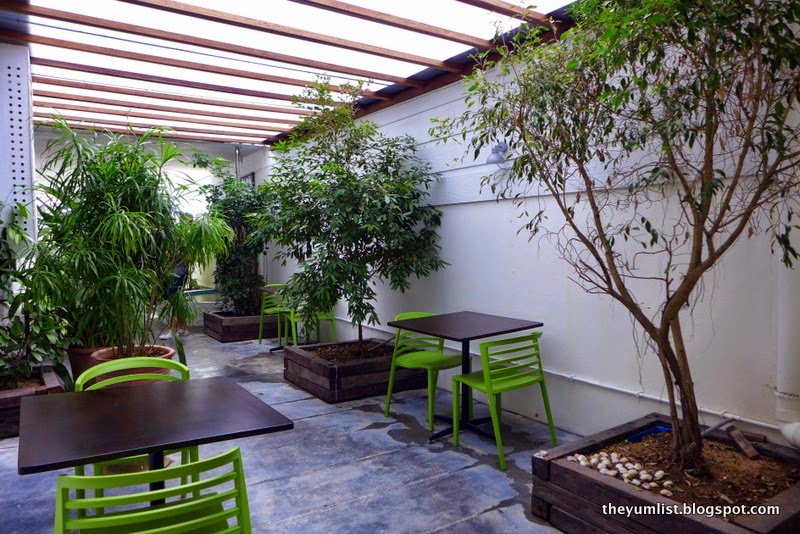 Outdoor Covered Patio
Bed and breakfast rates start at RM180 and move up to RM380 nett per room per night depending on the season and type of room. In the new year, various packages including full board will be available. With only three rooms the owners are flexible and can arrange a personal plan for your stay, so just call ahead and ask.
With a quiet location, delicious excellent value French cuisine, spacious rooms and amiable hospitality, Croisette Villa makes a great stay on the island of Penang.
Reasons to visit: excellent home-cooked French fare, spacious rooms, quiet location.
Croisette Villa
546E Medan Tanjung Bungah
11200 Tanjung Bungah, Penang
Malaysia
+61 (0)16 330 4477
+61 (0)14 665 7944