Stylish design, a hot location and dapper service make the newly opened boutique property, Sofitel So Singapore, a fine choice of stay for business or leisure travel.
Situated in the heart of the commercial district, but only a few minutes walk from major entertainment, shopping, dining and cultural hubs, Singapore's many wonders are easily accessed from the hotel.
Directly across the road is the famous Telok Ayer street food centre. Permanent stalls are opened during the day, and in the evenings the adjoining street between Sofitel So Singapore and the food court is closed off, forming a sizzling smoky farrago of some of the most delicious satay vendors in the city. Marina Bay with all of its high-end treasures and arts is a few blocks away, while the same distance in the other direction will have you in bustling Chinatown. Turn the compass slightly and Club Street and the endless river of restaurants, bars and pubs that run along Boat Quay are too easily accessed.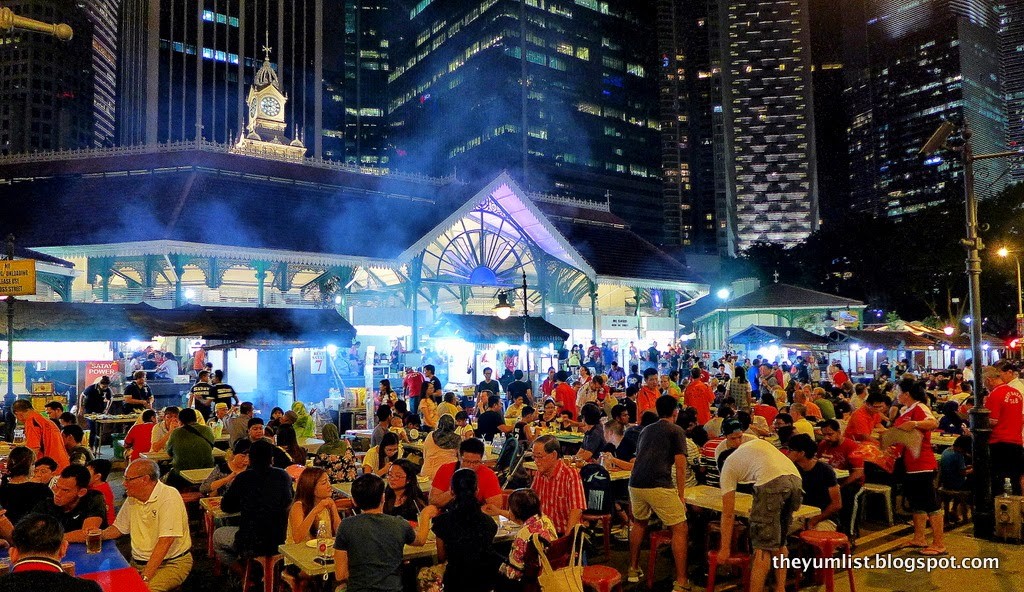 Street Stalls and Famous Food Court – Telok Ayer Market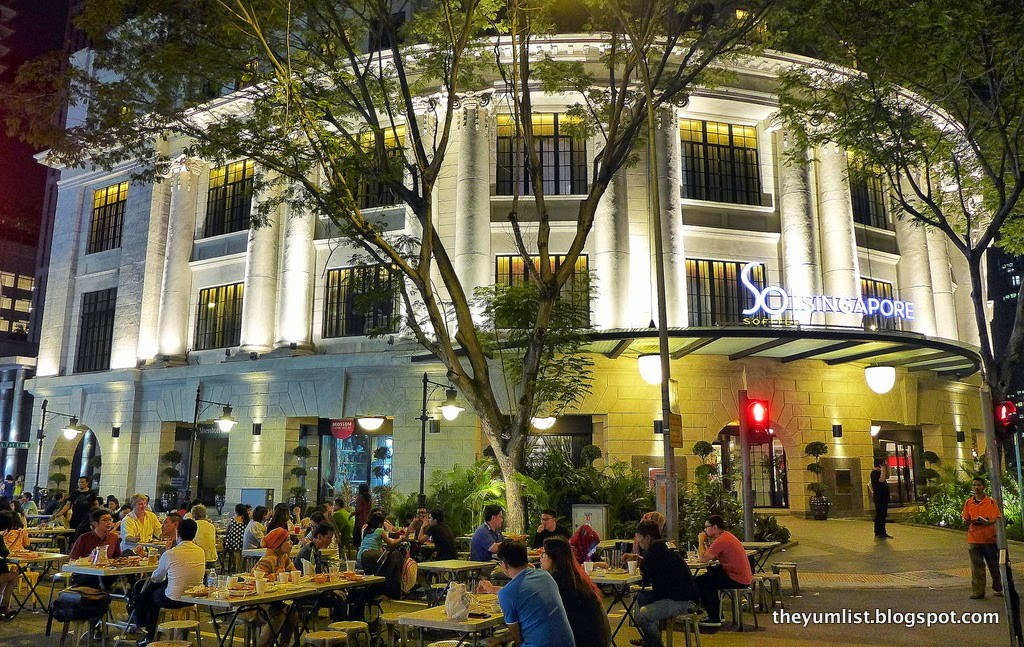 Sofitel So Singapore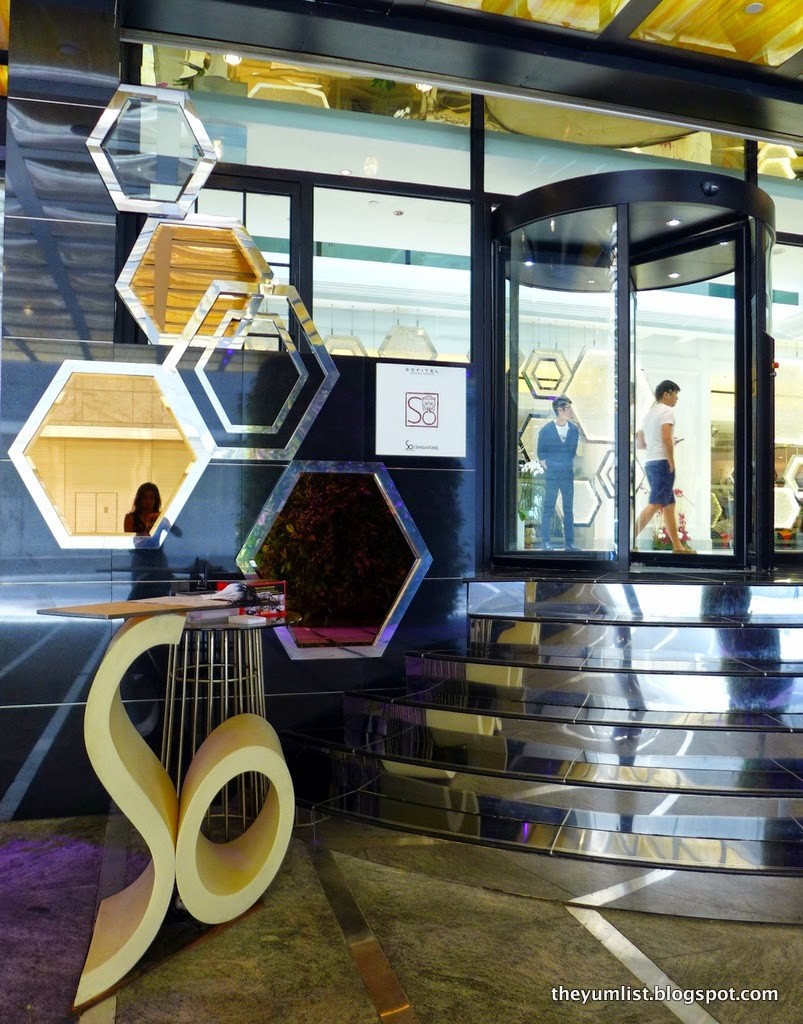 Valet Service
The hotel itself however has a charm all of its own. French decadence interweaves with Singaporean chic in a design that is flawlessly entwined throughout both public and private areas, discerned in every detail. Honeycomb patterns connect the spaces into a glamorous beehive of both innovation and quirky constitution, and evidence of European elegance married with Asian modernity flourishes all through. Shiny surfaces and bling in lighting are tempered with white and grey streaked marble flooring. Unconventional touches, such as red hand sculptures for hanging towels and cheeky ornaments in the lavatory, keep interest sparked and continuously surprise as guests discover the property.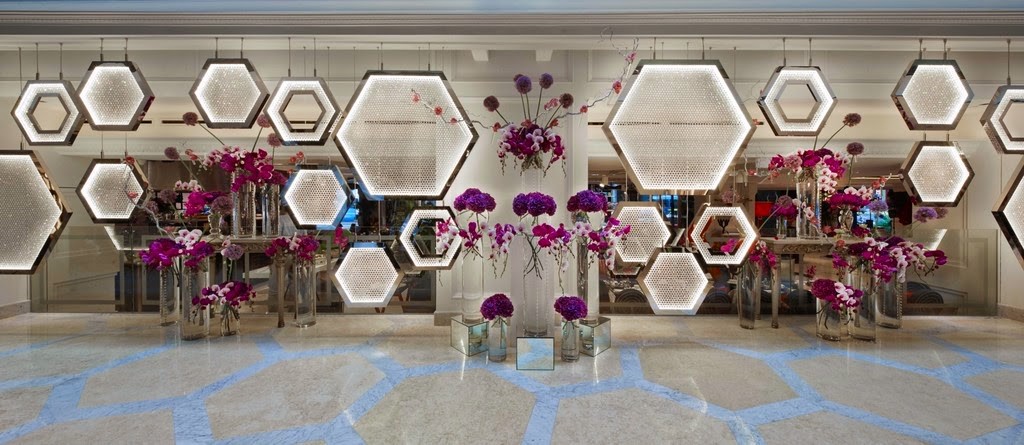 Lobby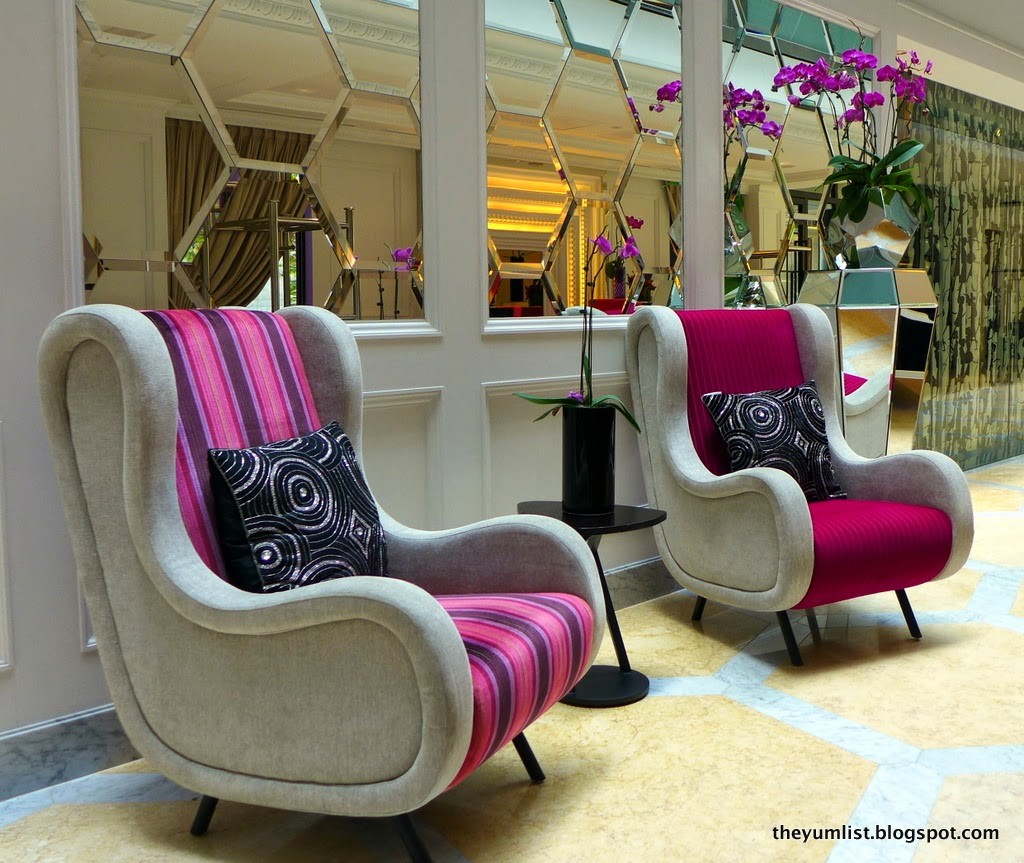 Lobby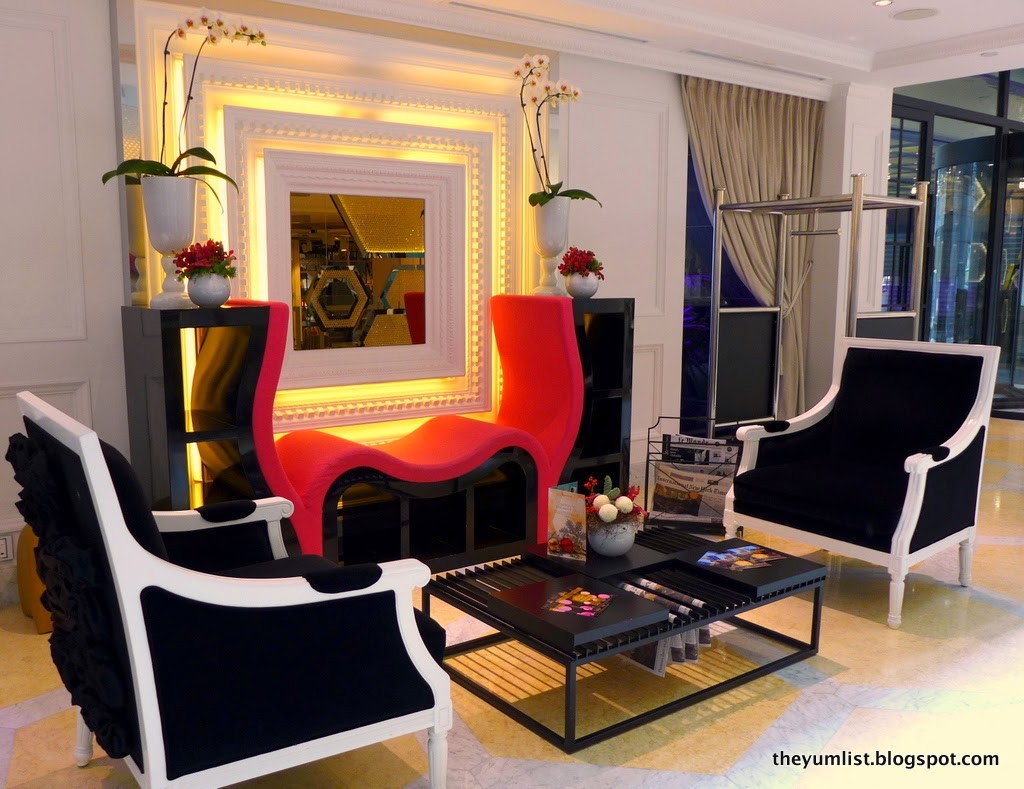 Lobby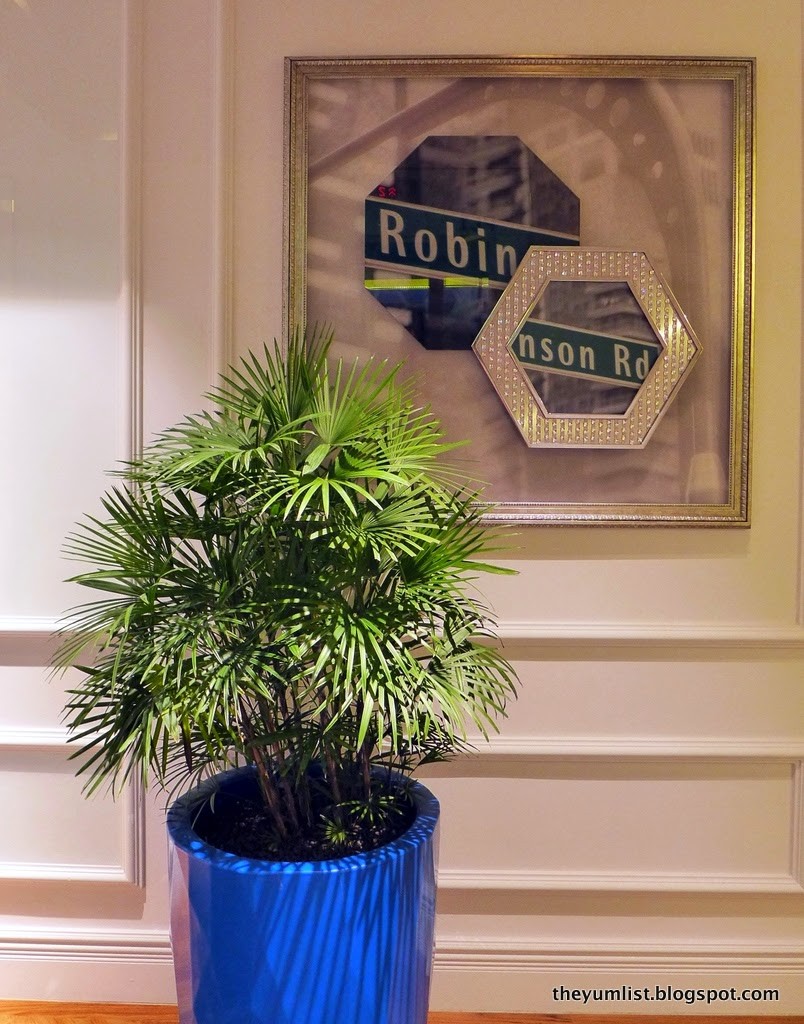 Hallway
While a portrait of a French forefather hangs above a gold-legged desk reminding us of days long gone in our So Urban Room, technology maintains a foothold at the forefront. An iPhone replaces the standard fixed telephone, and a tablet controls room functions such as lights, curtains, alarm clock and air-conditioning. The huge flat screen television has a multitude of options, from which lounge lizards could while away hours of visual fixation. The mini-bar too is of a contemporary concept where a good handful of beverages and snacks are complimentary, including both French press and espresso style coffee.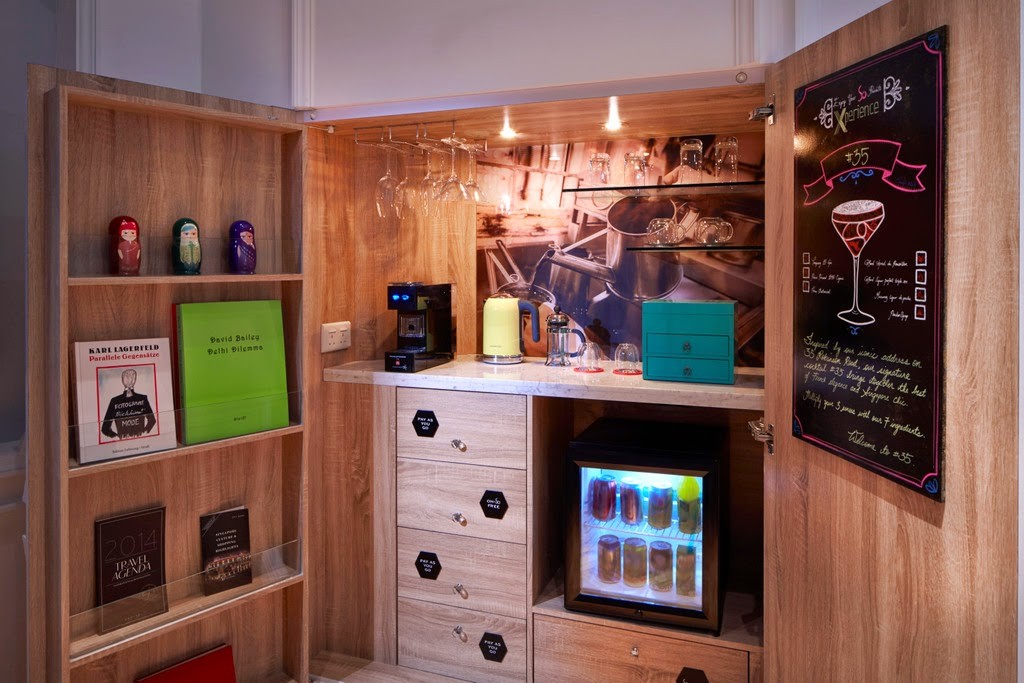 Mini Bar
Separated into toilet, bathroom and, sleeping/living area, our room offers generosity of space and privacy in one. Frosted glass sliding doors and curtains close off or open the shower, vanity and bathtub, and the mini-bar too is concealed or exposed with its own cabinet. His and her bath products and slippers individualize care, and maps, guides and coffee table books reckon an additional level of comfort.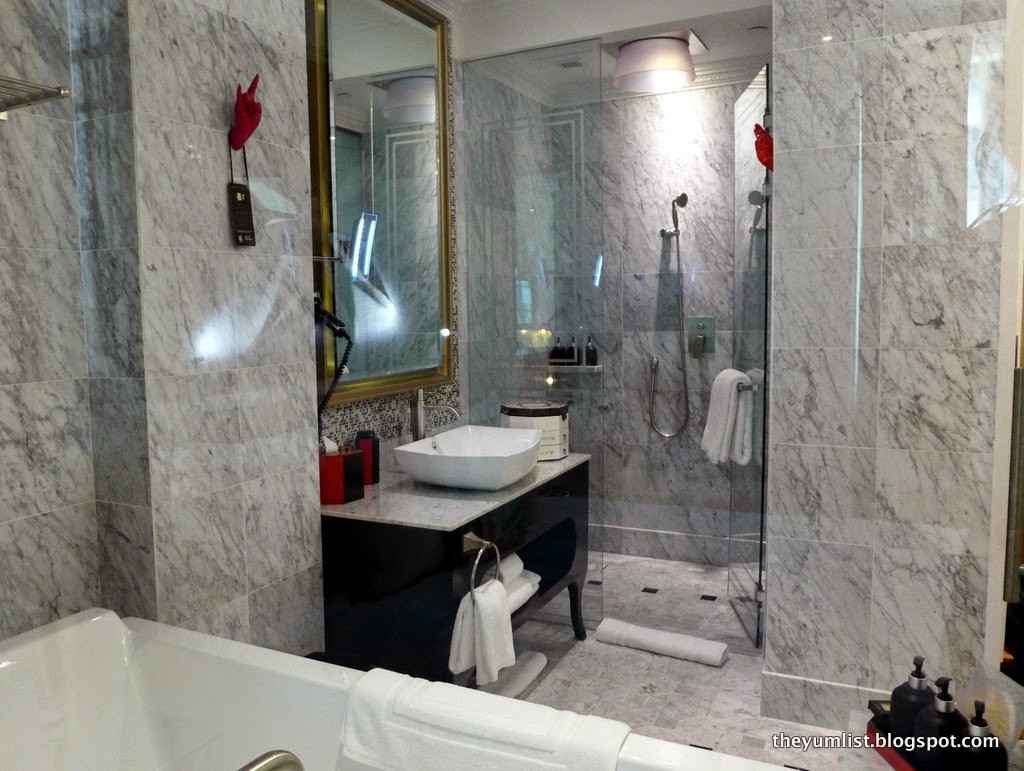 Bathroom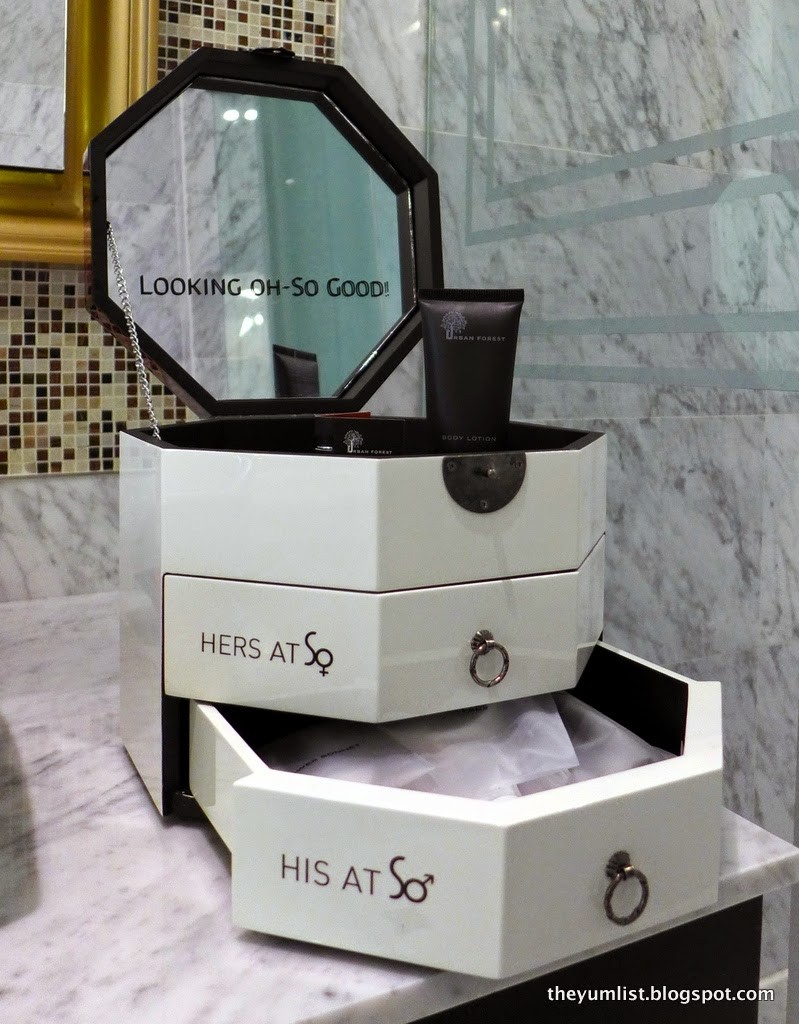 His and Her Bath Products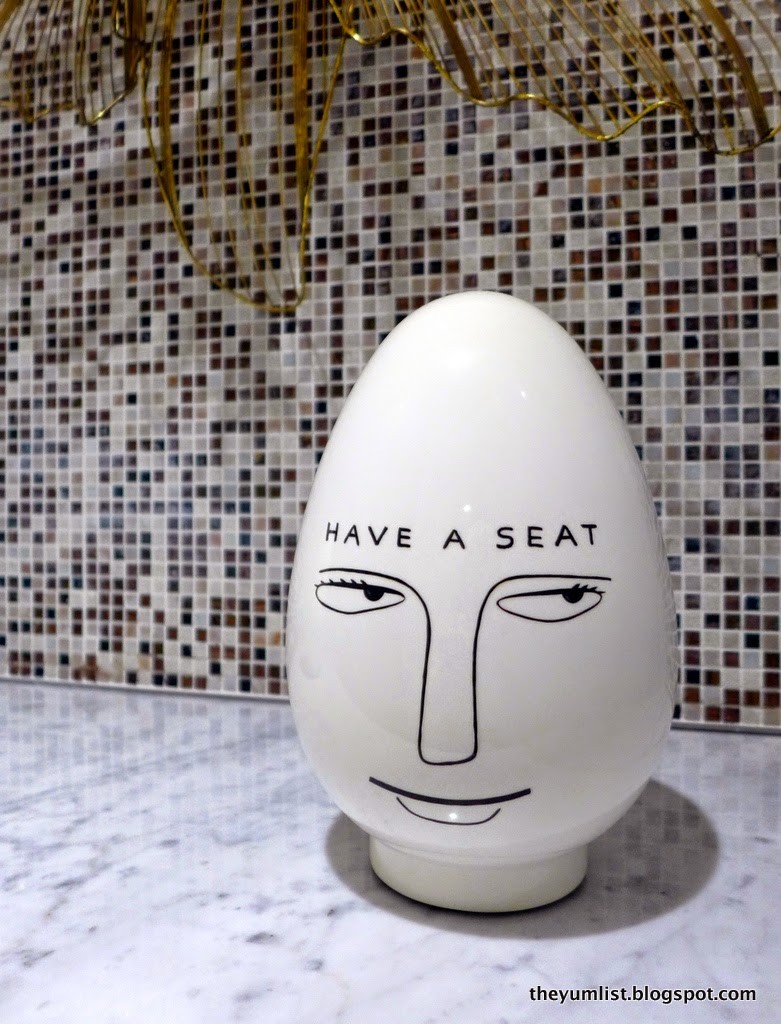 Quirky Touches – Have a Seat (in the toilet)
The most stunning feature in the room however, is the ceiling light box. All other design elements are lifted to a central focal point above the bed, in this illuminated roof panel, where the image of an ancient cupola is back-lit from the three metre high ceiling. Eyes can't help but gaze up, and hubby announces it a viable tool for meditation. Bedding below the masterpiece is of superb quality and I can't help but agree that it's a well-suited place for peaceful contemplation.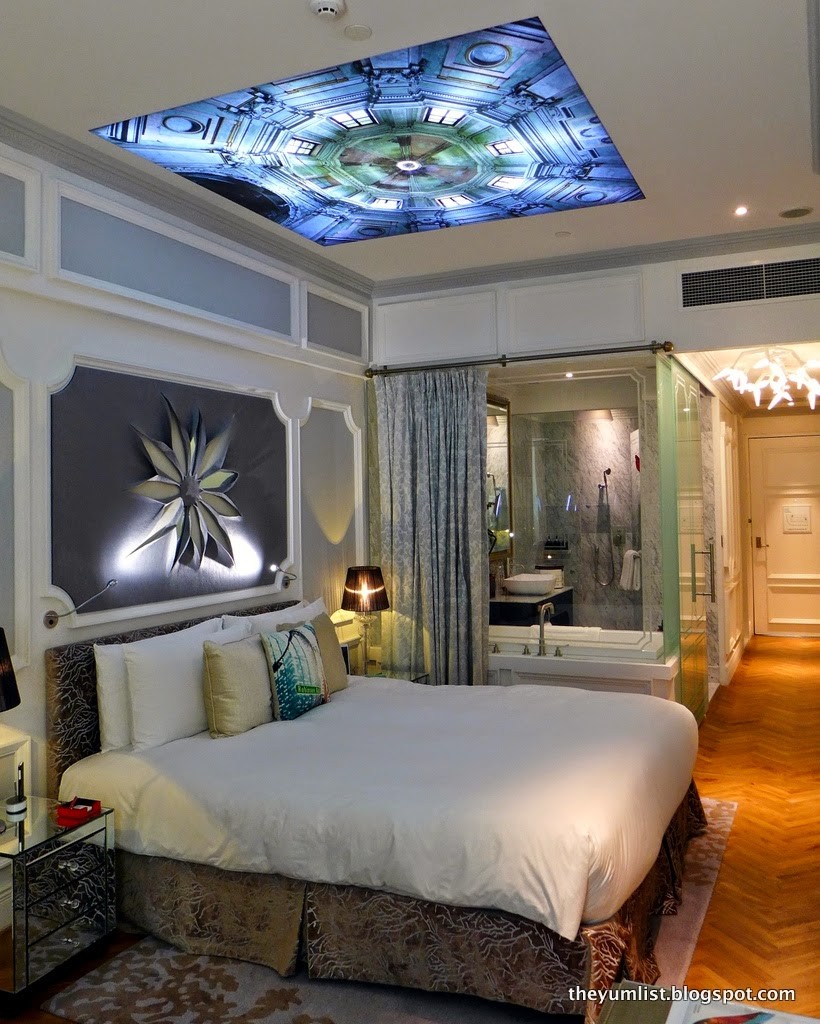 So Urban Room
Staying in this room entitles us to breakfast, two pieces of laundry per day, valet parking, unlimited local phone calls and a daily SGD30 dining credit at
Xperience
. Sofitel So Singapore's unique restaurant
Xperience
 is, without doubt, worth a visit. Bonding local flavours with European cooking techniques, French chef, Anne-Cecile Degenne, has found an exciting fusion of the two. Laksa Risotto is a 'must-try!' as are her Truffle Foie Gras Siew Mau.
Take a look at photos, menu and prices via this link.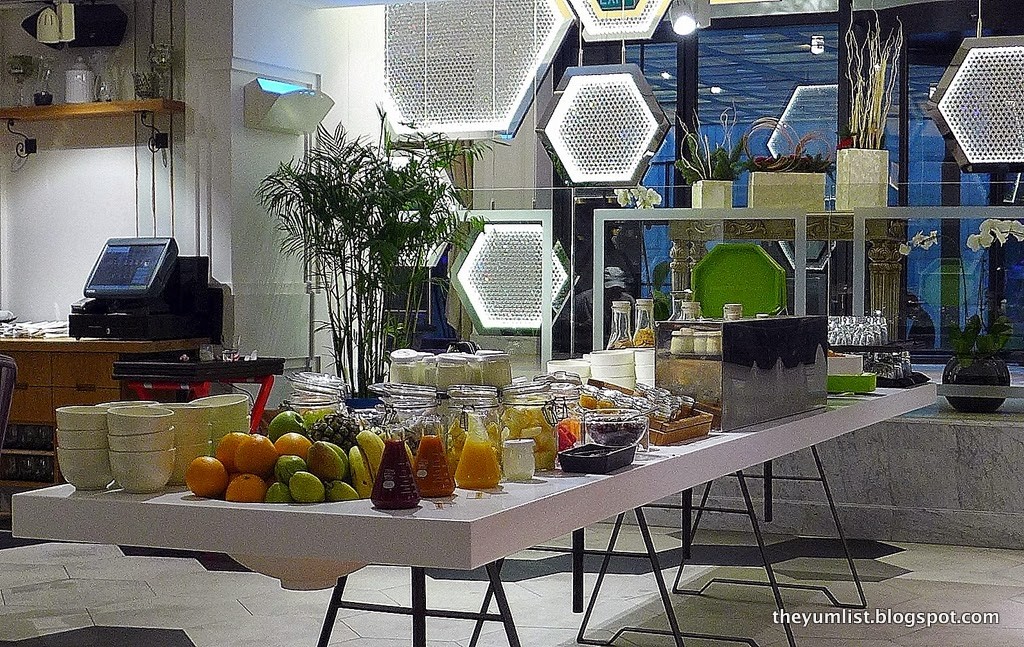 Breakfast
Our inclusive morning meal is taken at
Xperience
, which showcases a light buffet with egg dishes made to order. A muddle of East and West is featured in the hot selections with the Singapore noodles being an item we returned to more than once. Cold cuts, cheeses, house-baked pastries and breads, fresh and dried fruits, cereals, yoghurt and juices make up the rest of the spread. Of note are the wonderfully spongy sourdough slices, homemade pineapple and rum jam, fluffy fat pancakes, and winsome packaging presenting fruit compotes, yoghurt and Bircher muesli in individual-serve jars.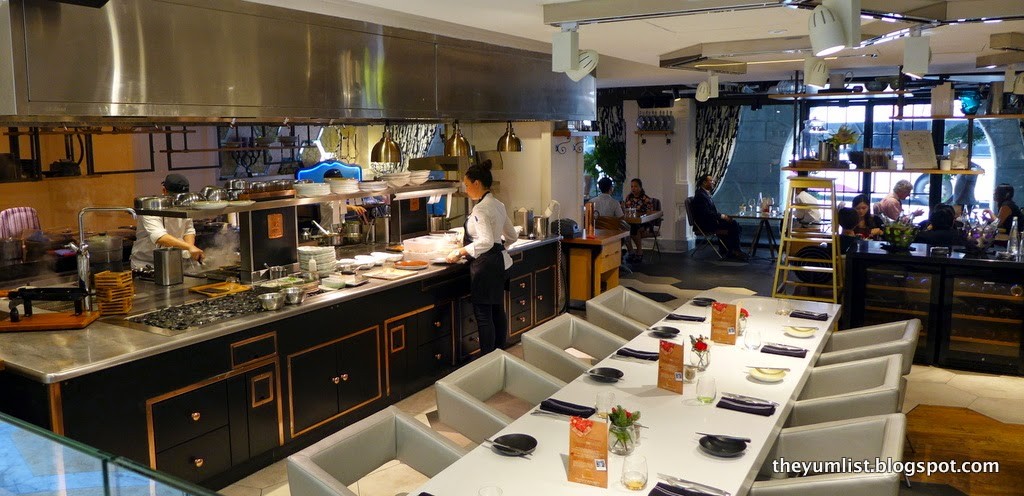 Xperience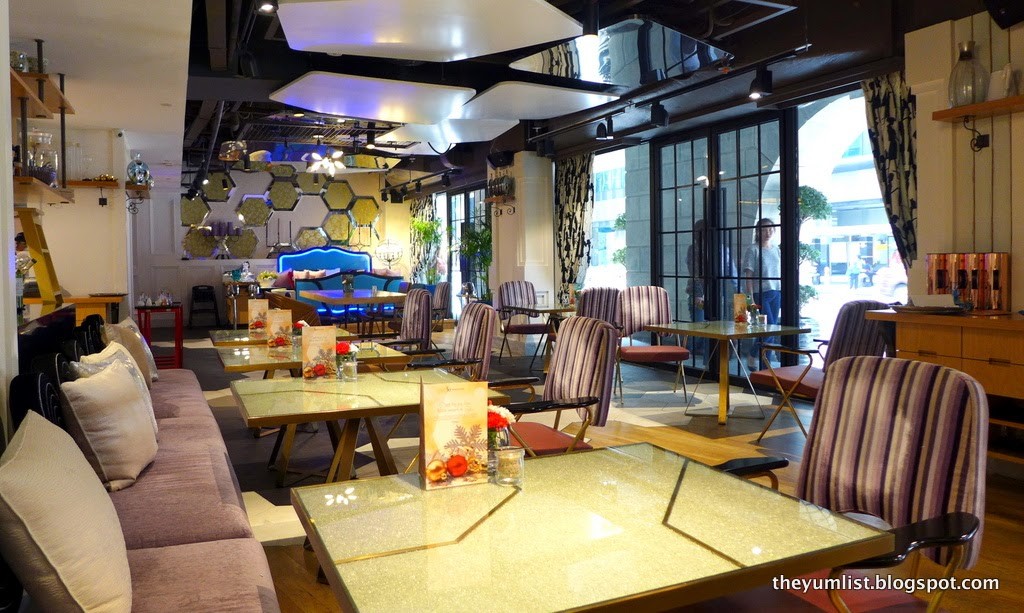 Xperience
A lobby bar and rooftop pool, HI-SO, provide further nests for guests to immerse themselves in the fashionable scene of Sofitel So Singapore. The rooftop features the city's only gold-tiled pool, and benefits from cool breezes and leafy green surrounds in lush landscaping. Various nights of the week see different drink promotions and DJ music.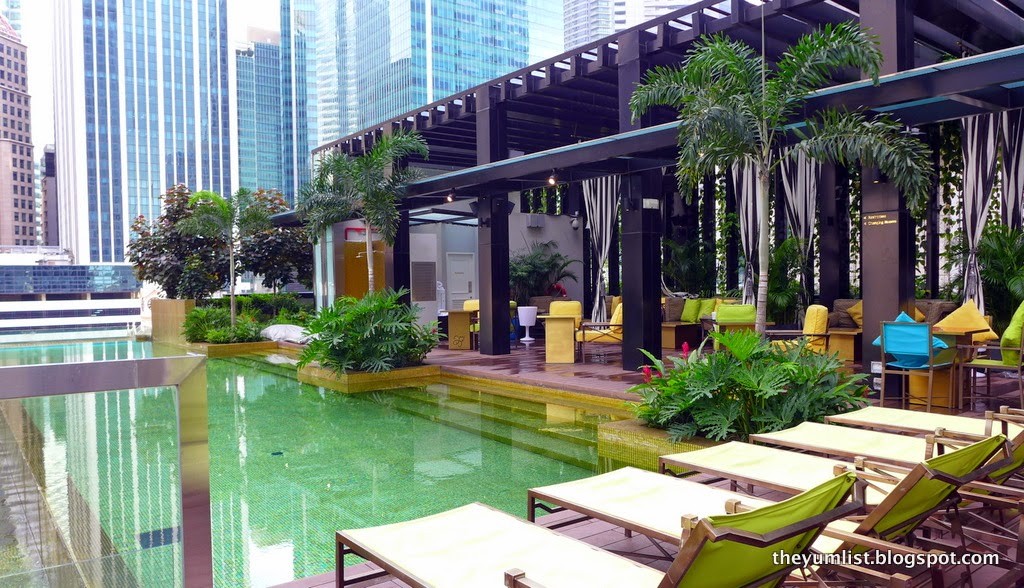 Gold Tiled Pool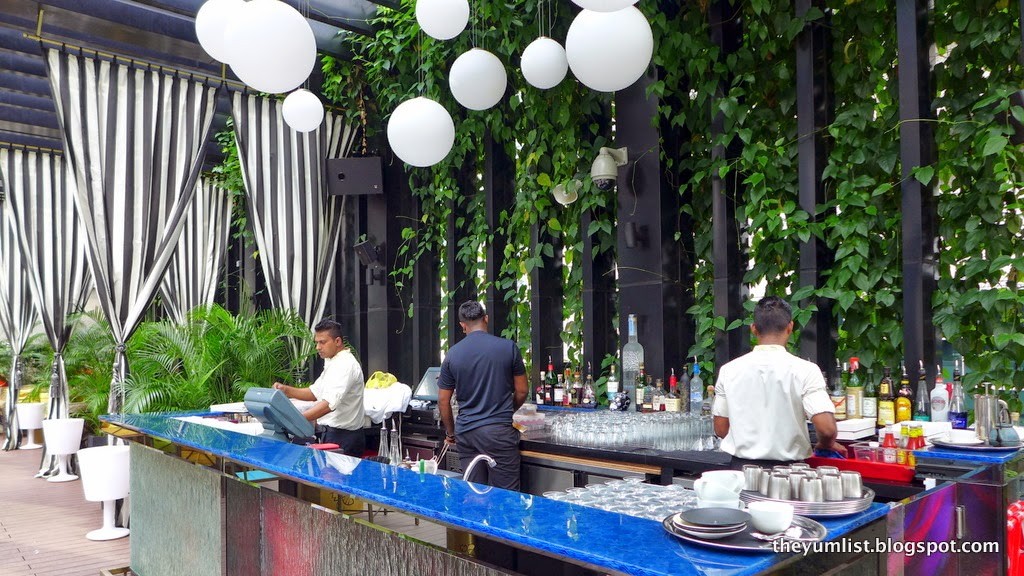 HI-SO Bar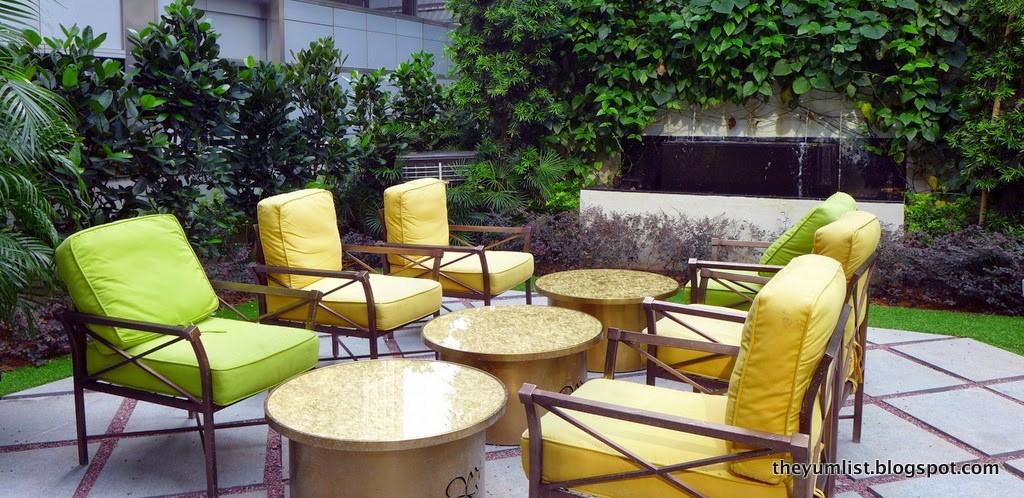 Rooftop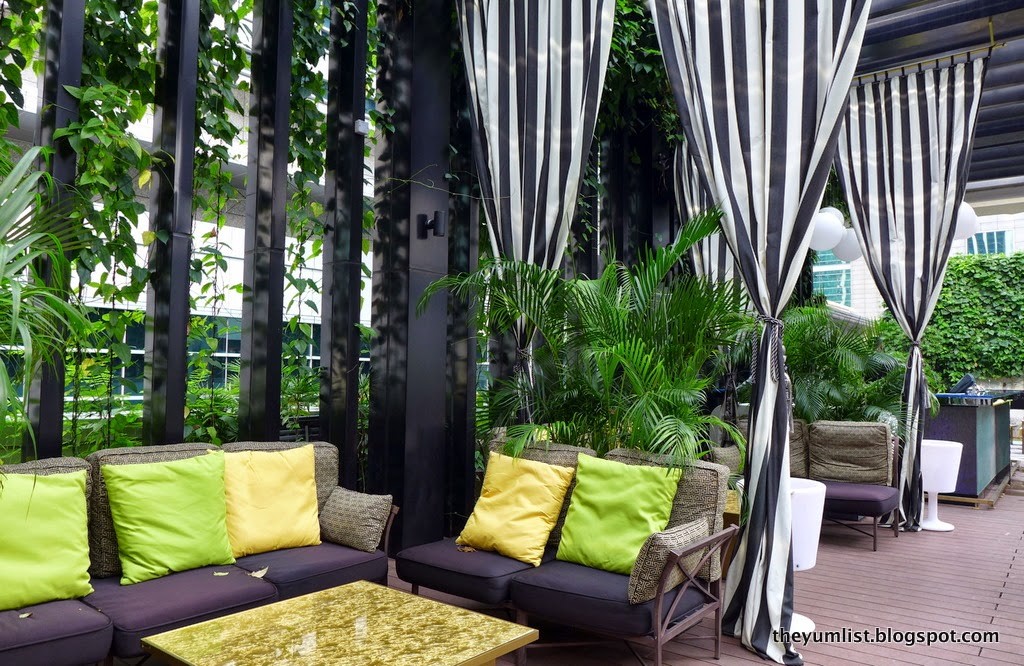 Rooftop
So FIT, the gymnasium, while compact, is decked out with the latest in Technogym innovation. A rock wall makes a fun addition to cardio and strength machines, and for those wanting a bit more of a push, private trainers can be arranged. In fact, just about anything you desire can be organized through the concierge staff, who are at the ready to craft personalized itineraries and recommendations for all guests.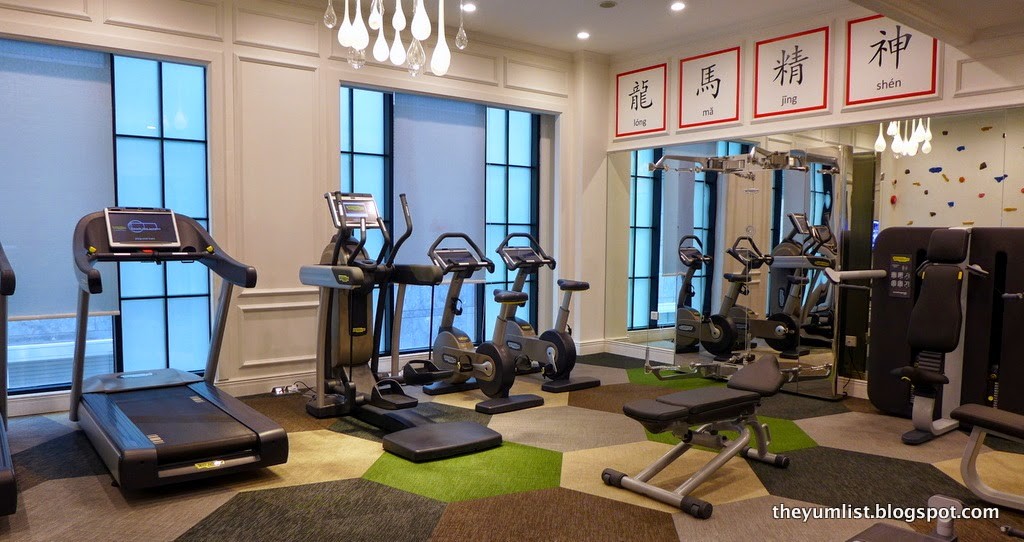 Gymnasium
Soft white suites with a distinctive black side stripe uniform the staff. Dressed by Karl Largerfield, personnel augment the chic atmosphere, both in appearance and in charisma. Greeting with smiles and affable remarks, staff know that fine balance between being helpful and friendly, and relinquishing space and quiet for guests desiring more privacy. Sofitel So Singapore carries through this sense of care and stance in modernity by adhering to global Planet21 policies implemented by Accor. One of the more interesting green efforts is the Plant for the Planet reforestation project. Guests are encouraged to reuse their towels to save resources, and in turn the proceeds that are saved are channelled into the Plant for the Planet effort, where Sofitel plants more than 2000 trees per day all over the world. The chic fun feel of Sofitel So Singapore is a welcome spark of cheer in the central business district of the city. For travellers desiring a change in the usual cookie-cutter style hotel, this boutique stay is a stylish, vibrant and well-located choice.
Reasons to visit: fantastic location for both business and leisure; delicious dining at Xperience; quirky designer rooms.
Sofitel So Singapore
35 Robinson Road
068876 Singapore
SINGAPORE
Tel. (+65)67016800
Fax. (+65)68228375