Words and Photos by Kristin Cosgrove
It's that festive time of year when my year's worth of pinterest pages come to fruition. Thoughtful holiday gifts are handmade and beautiful baked goods are created as I happily listen to Christmas music and relax while enjoying the scent of my Yankee pine candle…IN MY DREAMS!
In actuality, I can see that my best of intentions willyield to an overflowing calendar, demanding (but  adorable) children and a growing panic that the Christmas holiday is fast approaching.
Which is why I'm so happy that at the American Bazaar a couple of weeks ago, I stumbled upon Slices of Heaven by Jenny.  She was giving out samples and one taste of her lemon slice and I was hooked!  Jenny's home-based business offers customers the choice of three different "slices", or what us Americans would simply call "bars": Lemon Delight, Caramel
During a week when I had two potlucks, a staff appreciation party and a dinner to go to, I called on Jenny to deliver some of her tasty bars.  Immediately my stress abated as I crossed "dessert" off my "to do" list.  Slices are freshly made to order and can be delivered to your home or workplace.  Delivery is free for orders more than RM150, or a nominal delivery fee is charged.  I ordered a Lemon Delight and Caramel Nut Crunch slice and Jenny showed up at my house to deliver just when she said she would.
The slices were dense and very heavy in their attractive bakery boxes.  They were rather large, with 25 slices in a box, a good value for money at RM50 each.
The lemon delight is my favorite; the coconut in the base holds the moisture and makes the bar a nice consistency with the right amount of chewiness.  The frosting is a fresh and zesty lemon flavor, the perfect combination with a nice strong cup of coffee.  I nicknamed these "crack bars" because they are so addictive!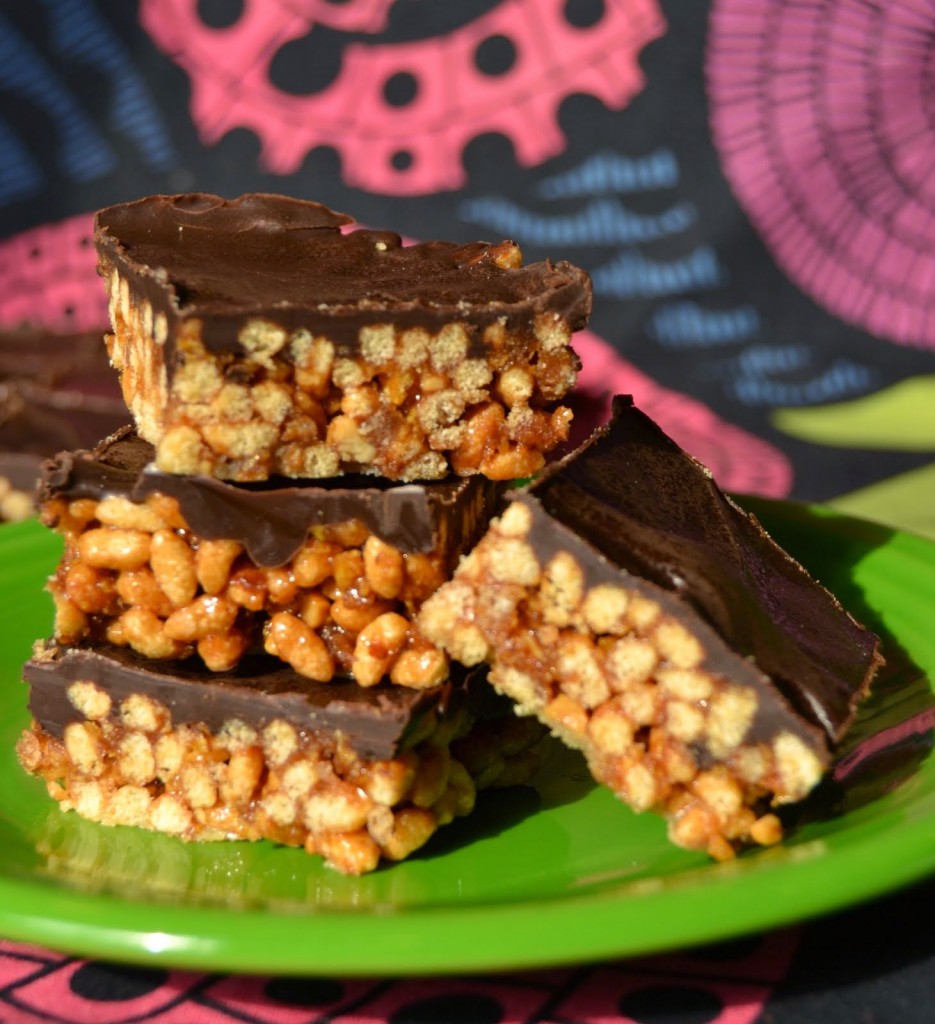 Caramel Nut Crunch
The Caramel Chocolate Crunch has a definitive taste of peanut butter which is a plus in my book. he rice puffs in the base make this flavor the most chewy of the three. The chocolate icing held up really well in the heat on my way to a potluck and the bars were happily gobbled up by the younger guests.
Finally, the Latte Bliss bars are a bit thinner than the others, probably because they are so rich!  Those who love very sweet things and coffee flavor will especially appreciate these tasty bites.
The gift pack is elegantly wrapped, professional looking, but a nice home-made taste! Gift packs run RM40 and offer 4 bars of each variety.  These would be perfect as a year-end gift for teachers or employees.
Reason to buy: Homemade taste but none of the work, home delivery, nice for gifts.
Slices of Heaven by Jenny
Kuala Lumpur, Malaysia
Phone: 016 371 2081