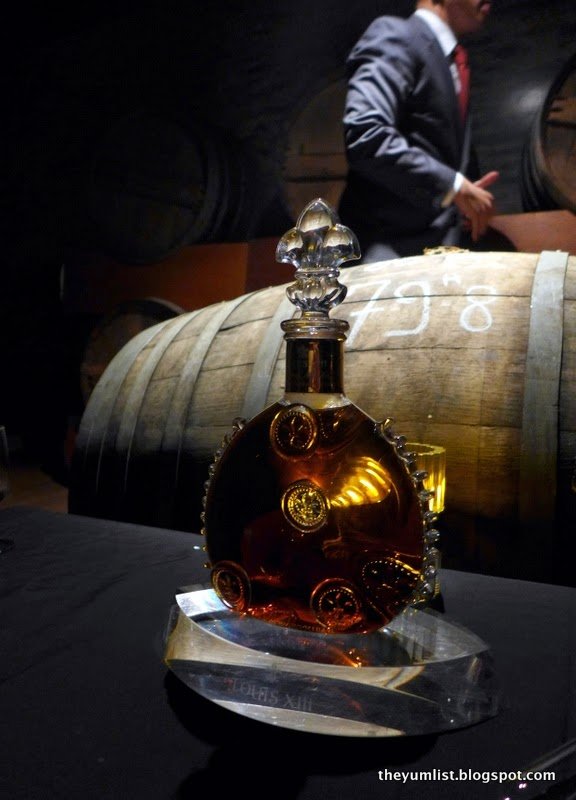 Rémy Martin XO Collection Bottle
Words: Caning Jaramillo
Since 1742 the house of Rémy Martin has been delighting drinkers with their majestic way of creating exceptional French Champagne Cognac. Their success is thanks to the use of exclusive grapes from the most sought after vineyards of Grand and Petite Champagne – the two best growing areas of the Cognac region – and great care by the Cellar Master. Recognized for superior quality, they control 80% of the market, making them the leading world Champagne Cognac distiller.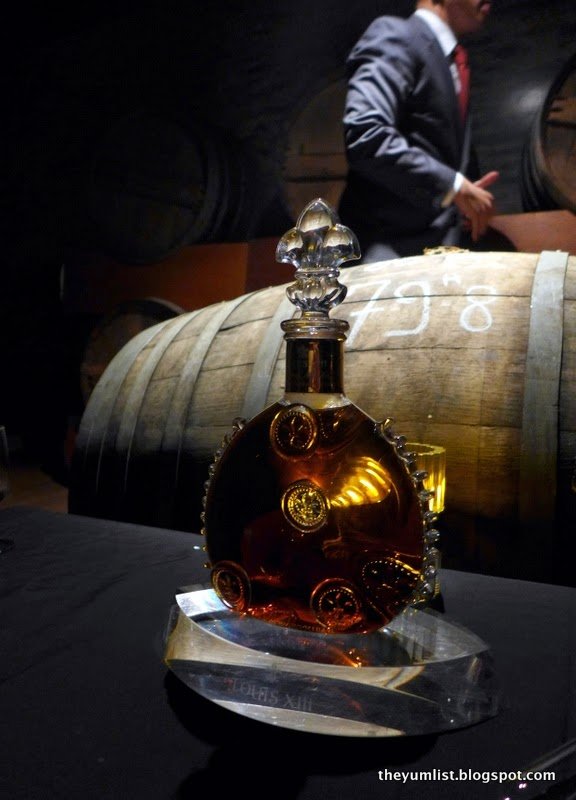 Up to this time Rémy Martin has been loyal to their distilling traditions by remaining committed to classical methods. The average ageing process for a Rémy Martin cognac is around 10 to 37 years, whereas competitors' standards are six years. This gives Rémy Martin a leading edge in aroma, colour and flavour profile.
As part of the 290 year celebration in Malaysia, we attended "The Heart of Cognac Experience," where we tried our hands at the delicate art of Cognac blending, tasted some exclusive drops and sampled some cocktail combos made with the fine liquor. Our session started assuming the role of a cellar master in the blending room. Guided by the Rémy Martin brand ambassador we attempted to blend three different types of VSOP Cognac from different ages in order to obtain the perfect eaux de vie (water of life). The difficulty of the task was surprising and gave us some additional respect and insight into the complex process carried out by a cellar master. This year the House of Rémy Martin introduces Baptiste Loiseau as Cellar Master, assuming the role from his mentor Pierrette Trichet, the first female Cellar Master of the House.
Following the masterclass we were invited to the cask room for some tasting flights.
Firstly, we savoured the Rémy Martin XO Excellence – a sumptuous blend of opulent aromas and velvety textures. This Cognac is blended with 85% Grand Champagne, aged for 37 years, and 15% Petite Champagne. It presents as smooth, rich and mellow, lingering on the palate with notes of brioche, orange and dark mature fruit: for me, the vedette bottle of the evening.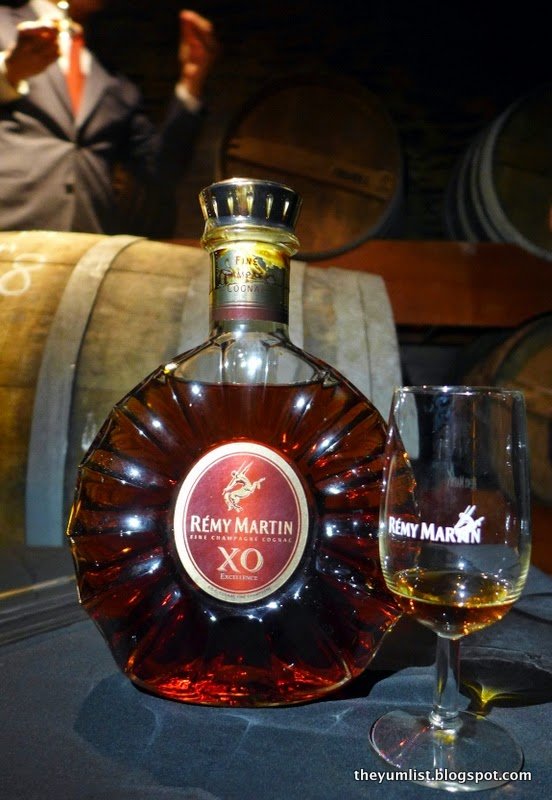 Rémy Martin XO Excellence
The Rémy Martin Club was up next with a blend of 70% Grand Champagne and 30% Petite Champagne. This is also a first-class cognac. Aged between 5 and 25 years in oak barrels, it showcases intense aromas and soft textures. We detect layers of vanilla, rose and jasmine, and enjoy its silky lingering finish. Super!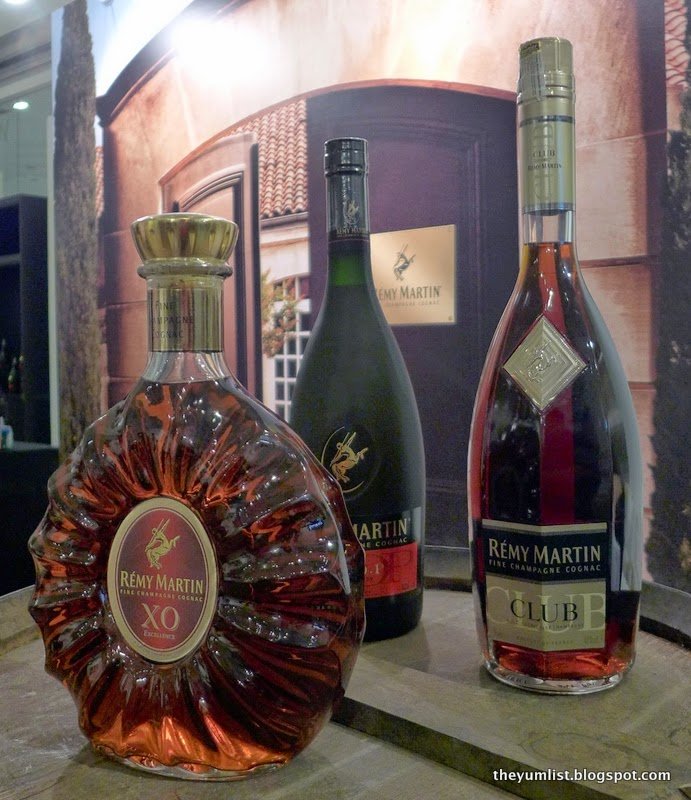 Rémy Martin  Champagne Cognac Bottles
After thoughtful contemplation in the cask room, things livened up at the bar, where mixologists crafted Rémy Martin VSOP cocktails for guests. The Rémy Martin Summit, The Rémy Martin Mango, and The Rémy Martin Centaur Spice were all quickly ordered, but it was The Rémy Martin Sidecar that won our admiration. Composed of Cognac, Cointreau and lemon juice, it was smooth, citrusy and refreshing.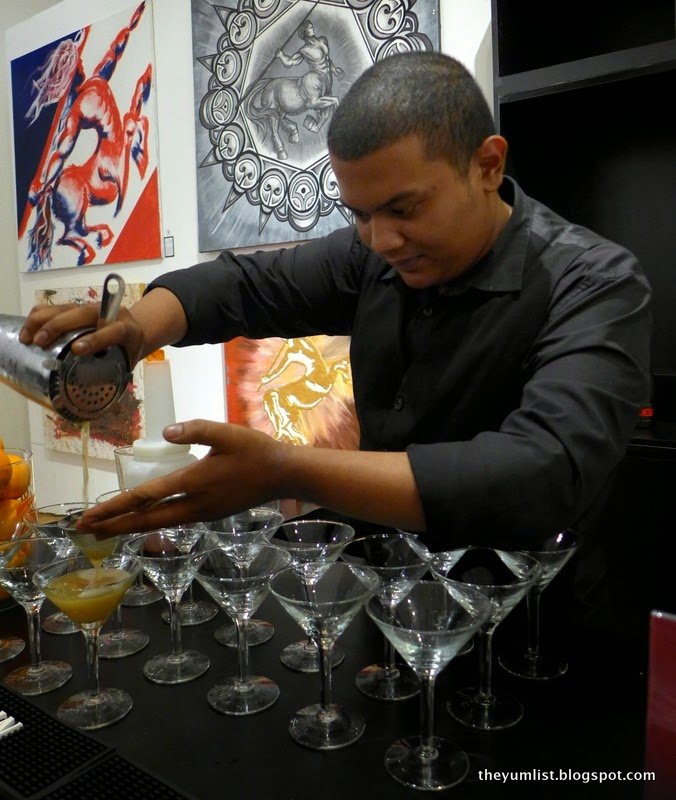 VSOP Rémy Martin Cocktail Creation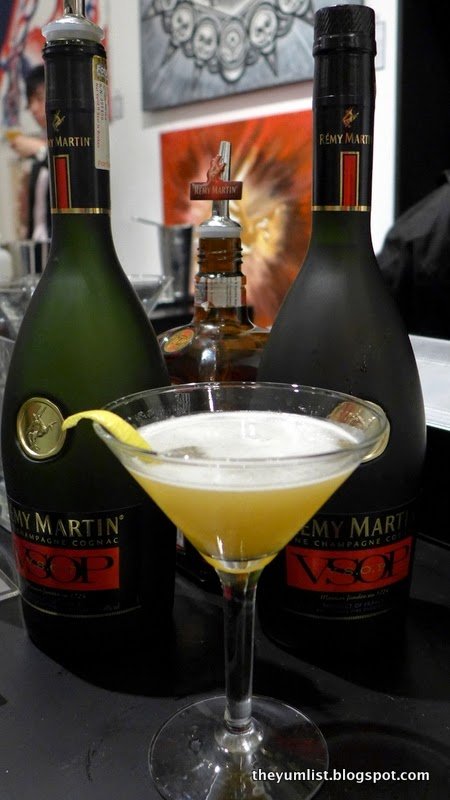 Rémy Martin Sidecar