The Peninsula is always amongst the first few hotels rolled off the lips of those-in-the-know when it comes to making hotel recommendations for Hong Kong. The oldest hotel in the city, established in 1928, has many a tale to tell of glamour, scandal, and history changing deals done under its we experience an unrivalled resplendence and ageless grace that leave us breathless and in awe of the legendary "Grande Dame of the Far East."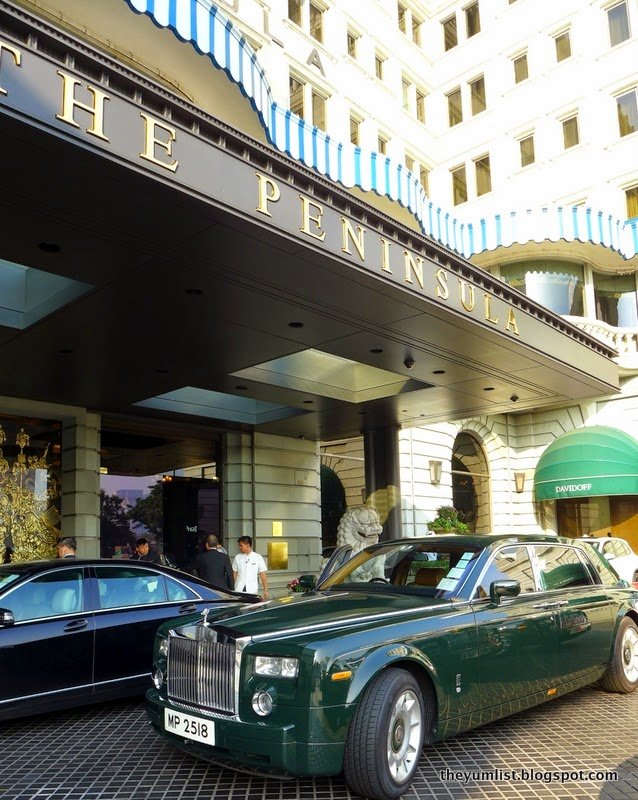 Rolls-Royce Phantom
The ultimate in luxury, a Phantom Rolls Royce, has brought us in comfort and style to the lobby of the hotel. Painted a trademark Peninsula Brewster Green, and customized with Wi-Fi, fridge, iPad connection and much more, we can't help but be swept up into the romance, grandeur and lavishness of The Peninsula experience.
Uniformed pageboys greet us, and we're escorted across the renowned lobby for a seamless reception. Check-in is swift, but we're captivated by the tall columns, decorative pillars and overall elegance of the space. In days long gone past, ladies and gentlemen would sit on opposite sides of the room, the centre would be clear, and this would be the meeting point for dance, possibly followed by courtship and in the right circumstances marriage. We can almost hear a gentle waltz, and catch skirts swirling in the classic one-two-three rhythm.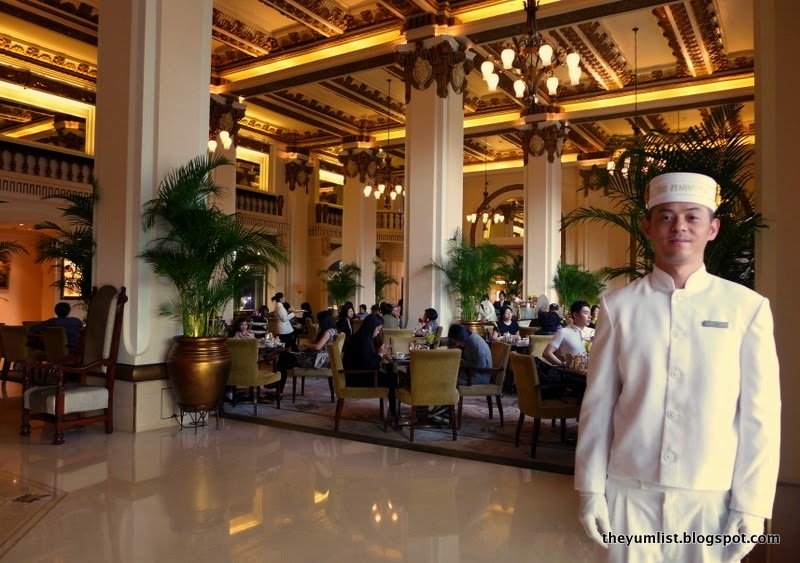 Lobby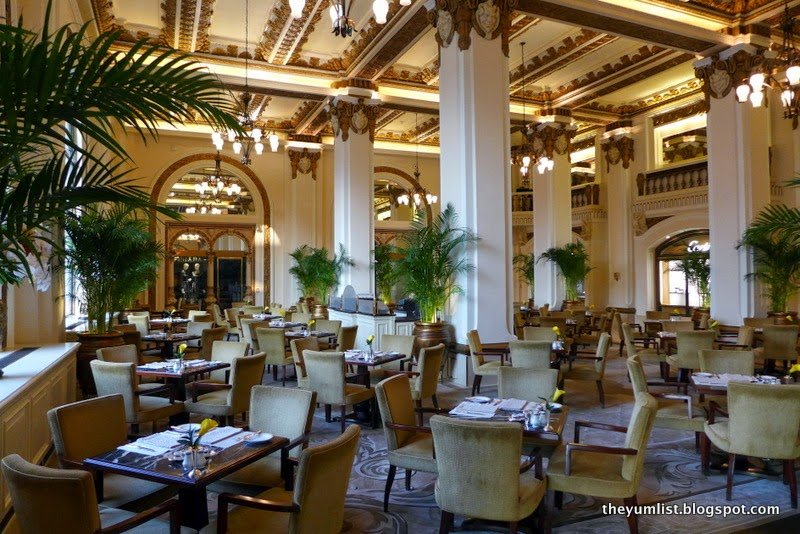 Lobby Lounge
Enticed away to discover our Deluxe Harbour View Corner Suite, we ascend to the 19th floor with our chaperone. The door opens and we're met with sensational views of Victoria Harbour. Large windows frame the postcard scenery, not only from the living area, but from the enormous bedroom, and corner spa bathtub too! A telescope is set up in the corner, offering a close-up look at Hong Kong's glittery skyline, and while the elevated bath has a TV at one end, it's hard to believe anyone would actually watch the screen when they can 'soak' up the views, literally.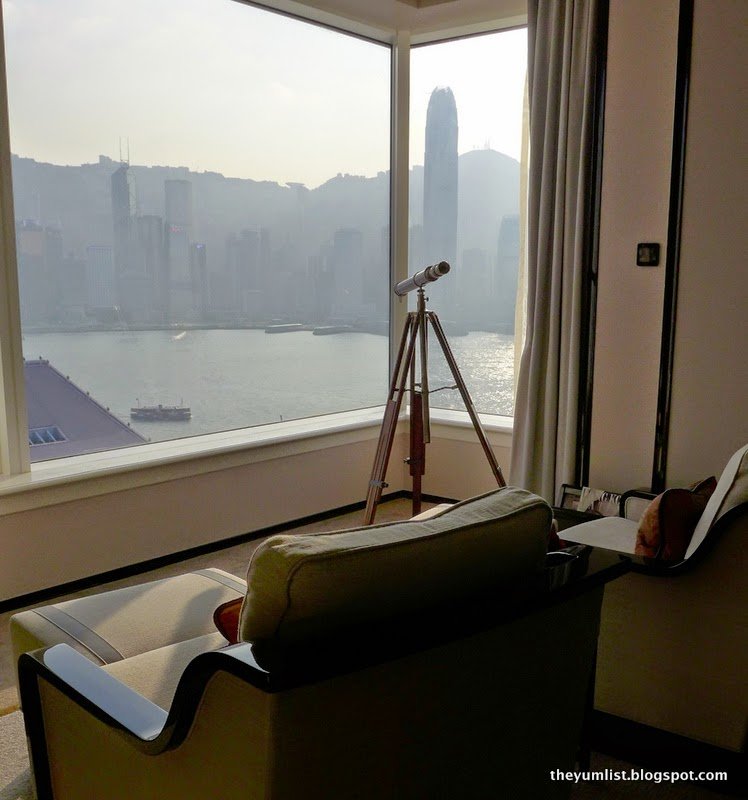 Telescope Day View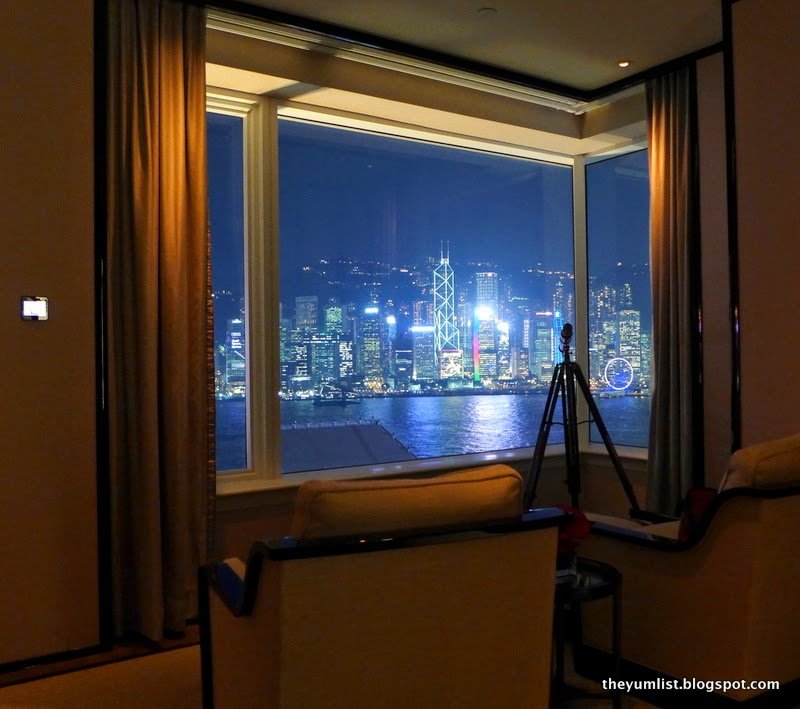 Telescope in Room
Larger than many residential apartments in Hong Kong, 1 167 square feet of space is organized into living and office quarters, a bedroom with sitting area, hallway, walk-in wardrobe and bathroom with separate toilet, shower and corner tub. Design is ageless, but finishings push the boundaries with the latest technology. Reputed worldwide for being the leader in the hotel industry, The Peninsula Hong Kong is fit with only the most up-to-date devices.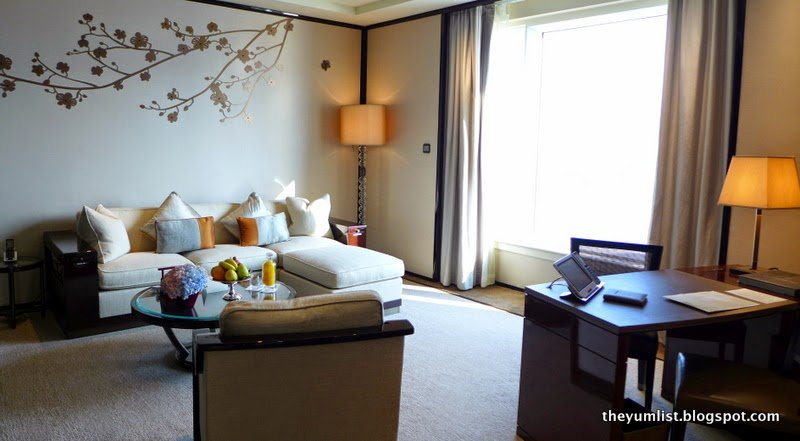 Living Area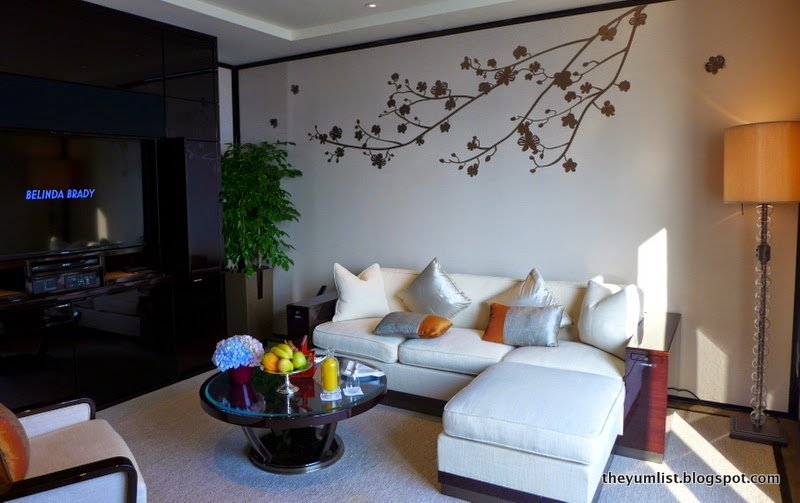 Living Area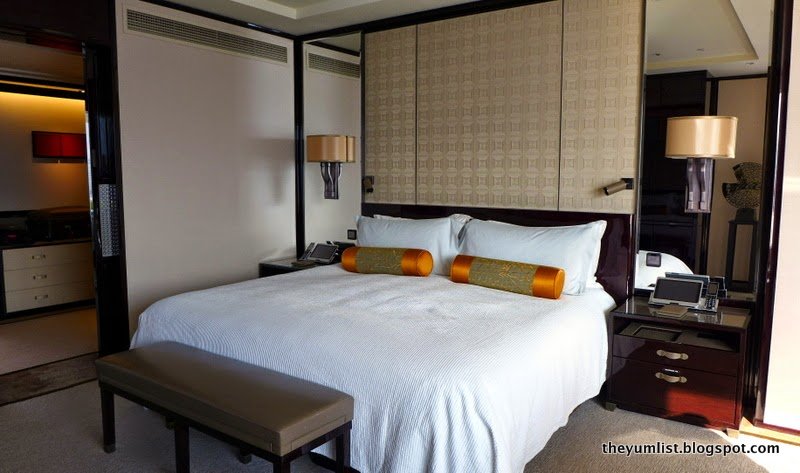 Deluxe Corner Harbour View Suite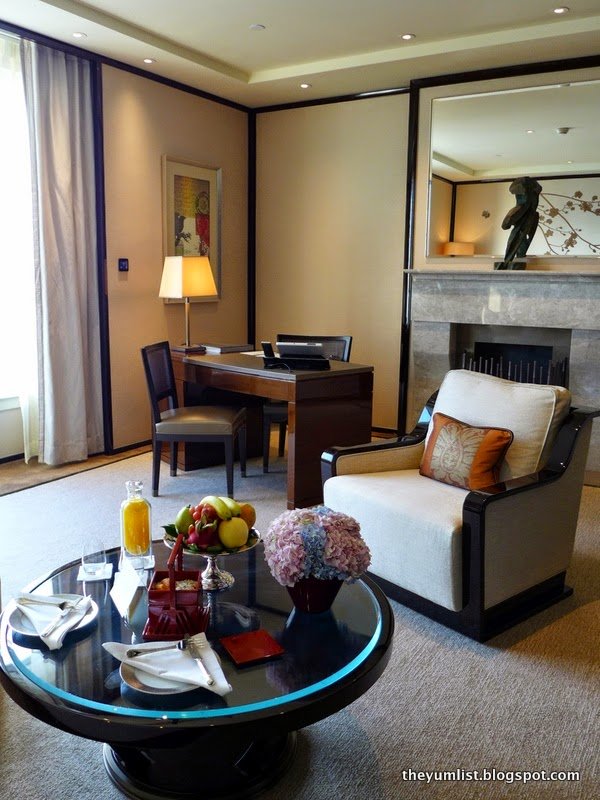 Living Room – Corner Deluxe Harbour View Suite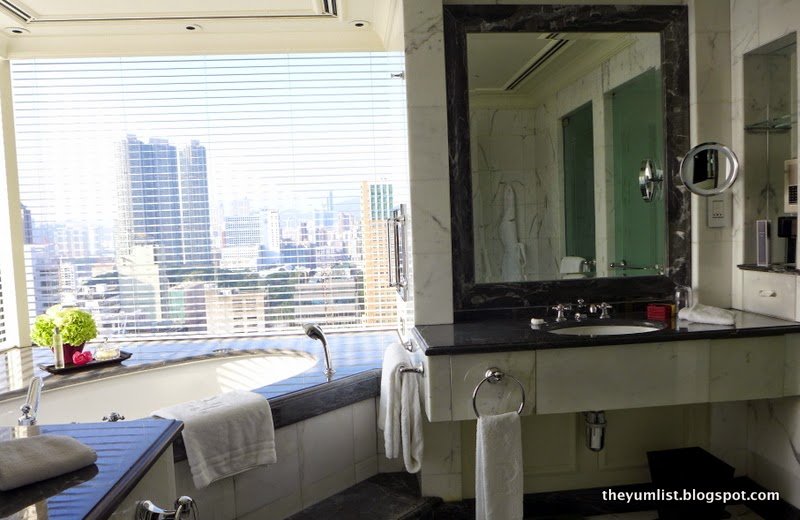 Bathroom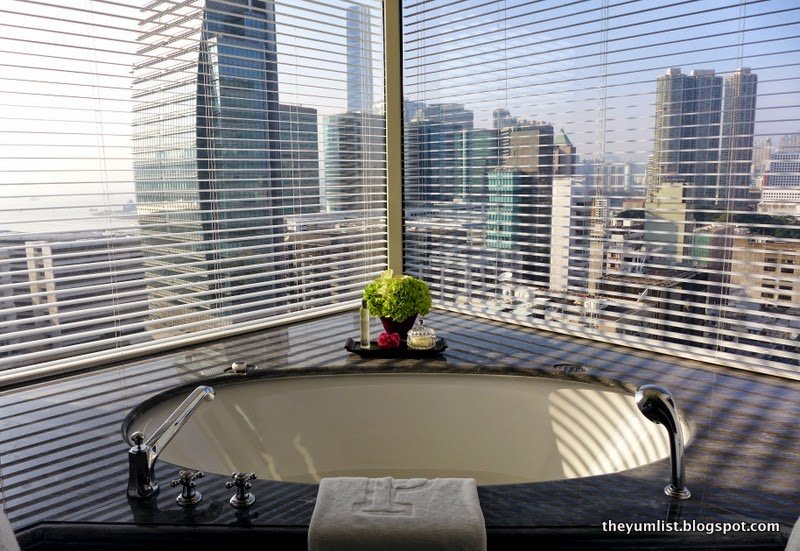 Bathtub with a View

Night View from Suite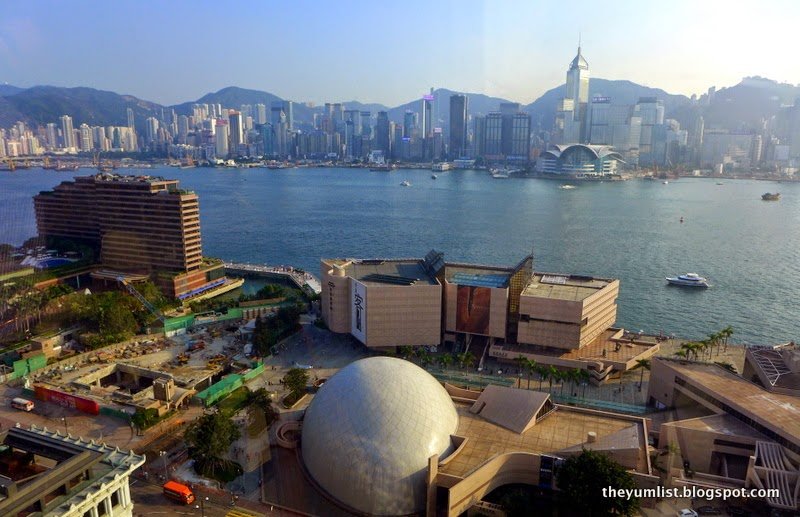 Day View from Suite
Fully customized interactive digital bedside and desk tablets mean that just about anything you desire is only the touch of a button away. It doesn't just replace the standard hotel directory, but too includes time, weather, one-touch room orders, and controls for the entertainment system. Eleven languages are able to be pre-set into the system, which not only changes on the tablet itself, but also displays on all of the LED touch-screen panels on the walls, allowing full control of lighting, fans andair-conditioning. To say the suite  has a TV would be a dramatic understatement. It's a Blu-Ray LED TV, an audio-visual centre, with what seems to be an endless number of options for entertainment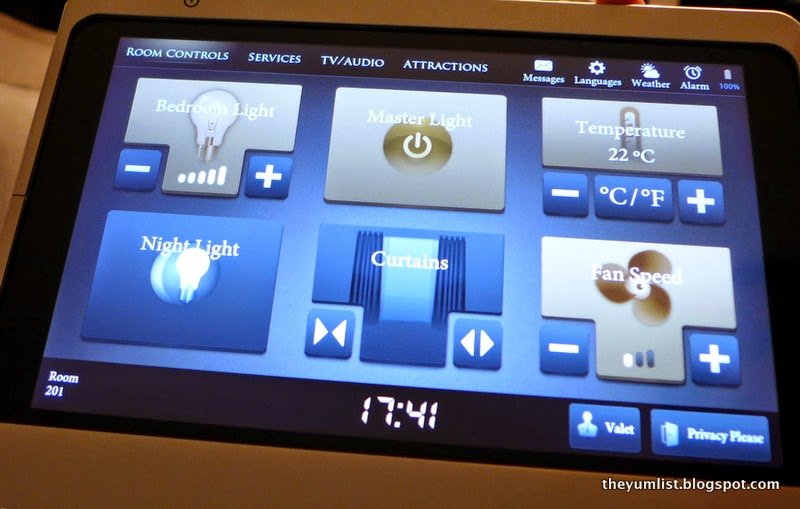 Tablet Control
Everything is streamlined making for smooth surfaces but a bit of fun in uncovering all of the features as well. Vanity mirrors, recharging stations and even drink coasters, all slide out or back in with a light touch, keeping appearances clean and sleek. It's not just the hidden amenities that surprise us but the meticulous attention to going that one step further in services is extraordinary too.
The room smells of luxury with Oscar de la Renta body products. Bath salts are left for unwinding before bed, and oil infused with eucalyptus proves a lovely wake-me-up in the mornings. There's a concealed slot to leave shoes for shoe shining, and a nail dryer (!) if you care to do your own manicure. Fresh floral arrangements adorn the tables, and it seems we'll never go hungry as a fruit basket and pot of tea welcome us, later a cherry red tiffin box arrives with madeleines and black and white sesame cookies, and yet again more food is brought at turn-down service, a flaky sweet treat from the bakery with a nutty dipping sauce.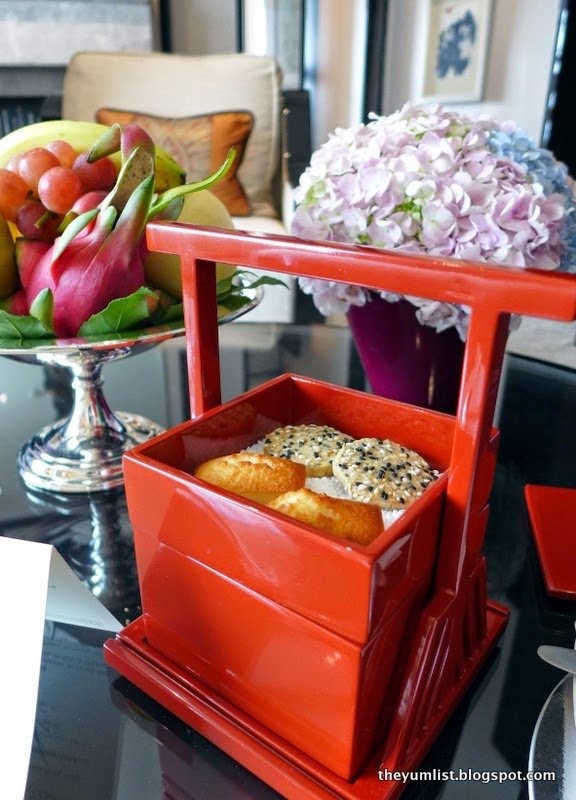 Welcome Treats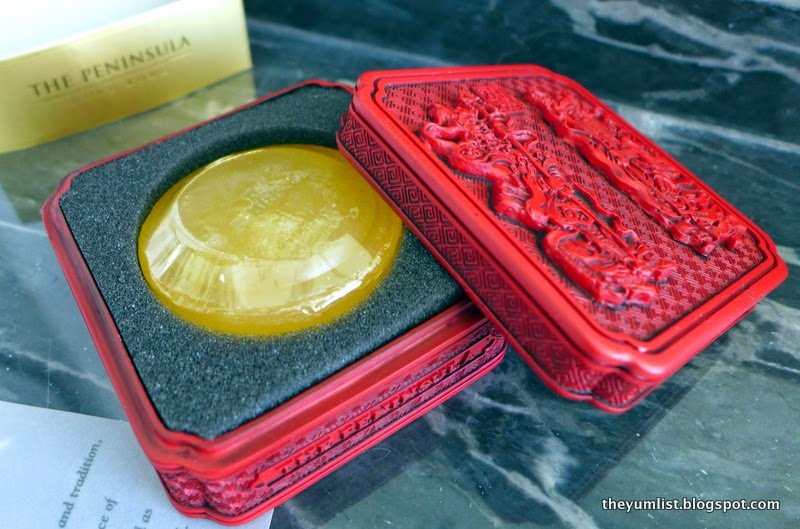 Souvenir Soap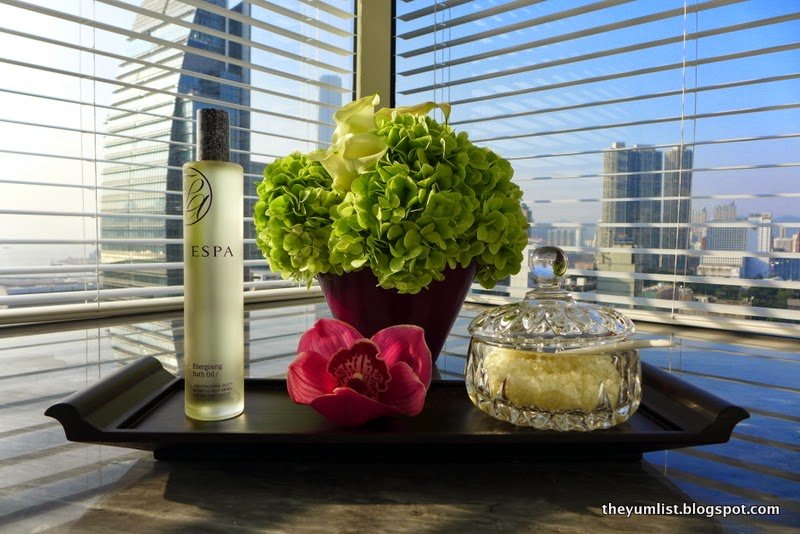 Bath Oil and Salts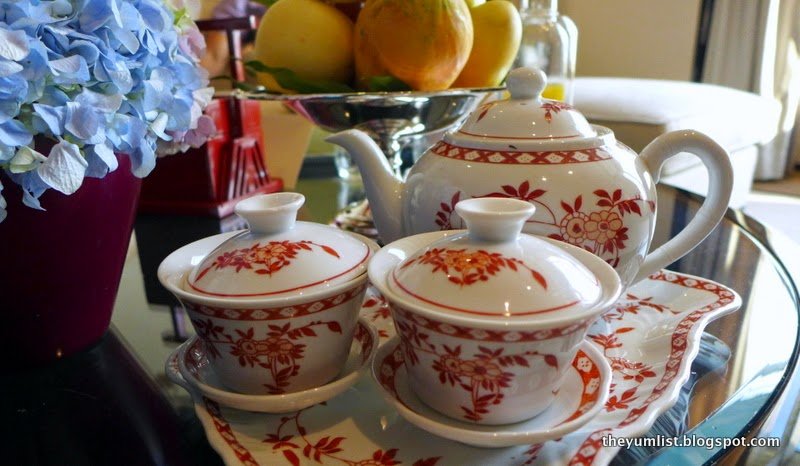 Welcome Tea
Outside of the room facilities are just as much state-of-the art, and make a destination not just for in-house guests, but for outside visitors too. A fully equipped gymnasium is in exceptional condition. A pool makes us feel as though we're Roman gods lapping up the wonders of creation, and The Peninsula Spa looks to be what dreams are made of. Our time is limited however, so we have to save that for a future trip.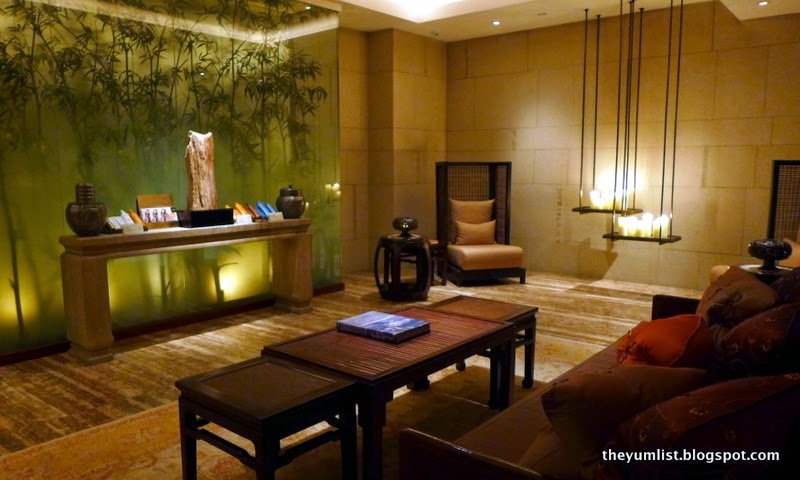 Spa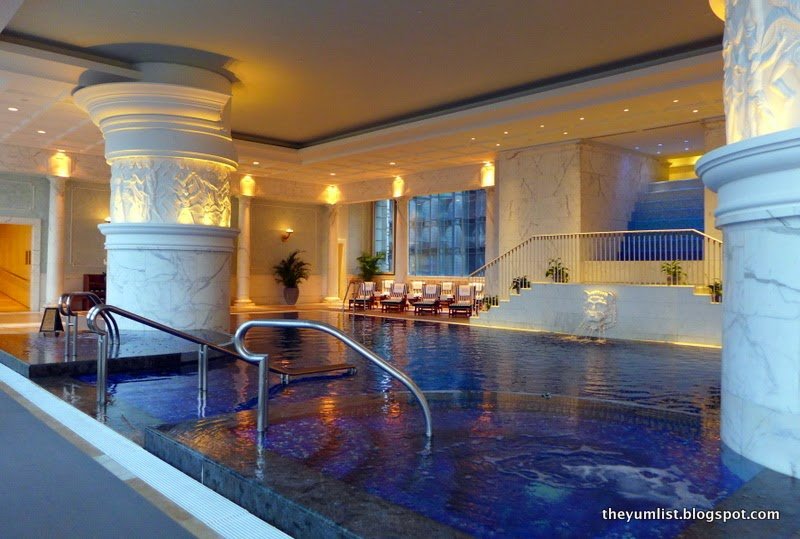 Pool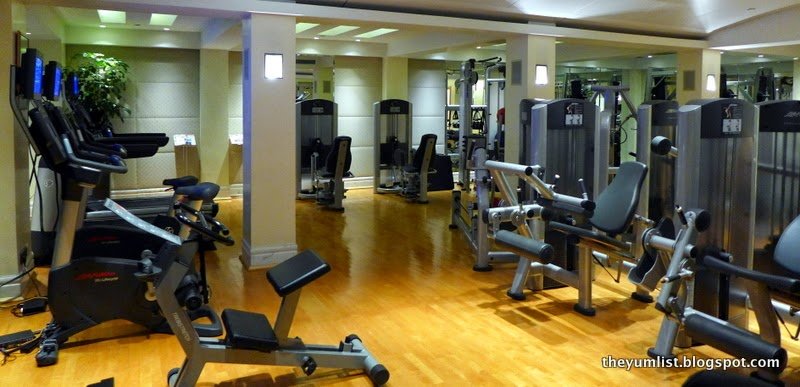 Gymnasium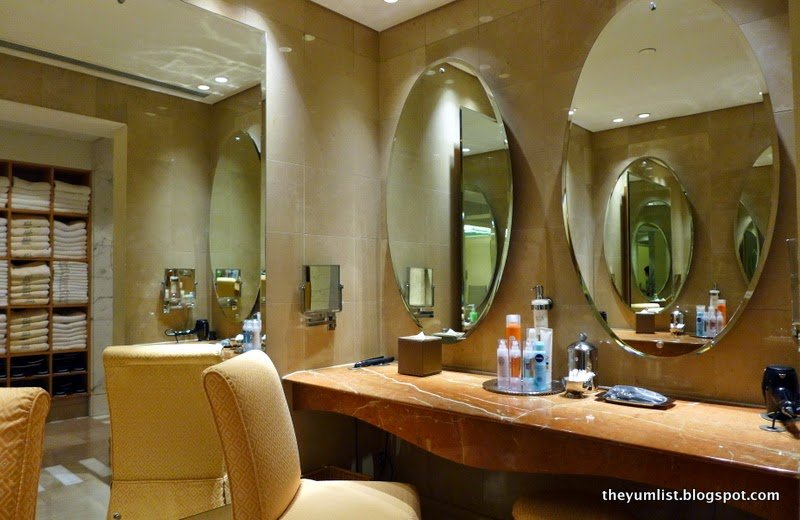 Changing Room
Dining options have the world covered under one roof. The lobby lounge is a distinguished spot for afternoon tea.
Read about ourexperience via this link.
Chinese, Japanese, Continental, French, International, Swiss and Modern European, are all given a place in a delightful display of matching interior design and high quality menus in no less than ten food and beverage outlets. We have an exquisite experience in the rooftop restaurant Felix, where stunning views are paired with creative cuisine and an excellent beverage selection.
Check out our recommendations and take a peek at the menu here.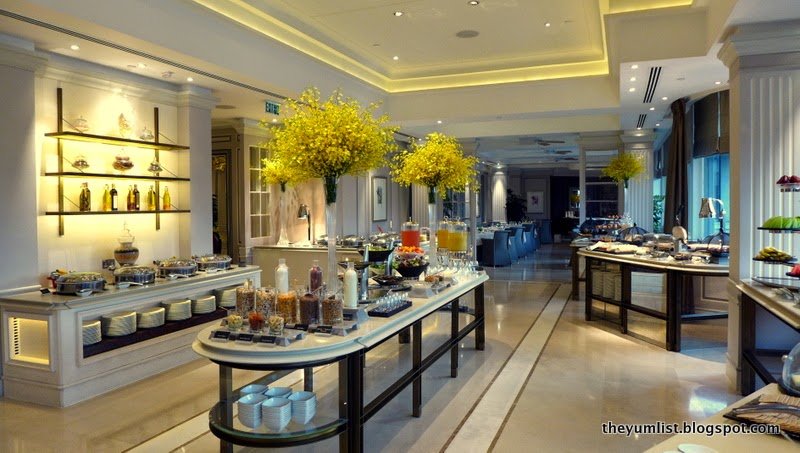 Buffet Breakfast – The Verandah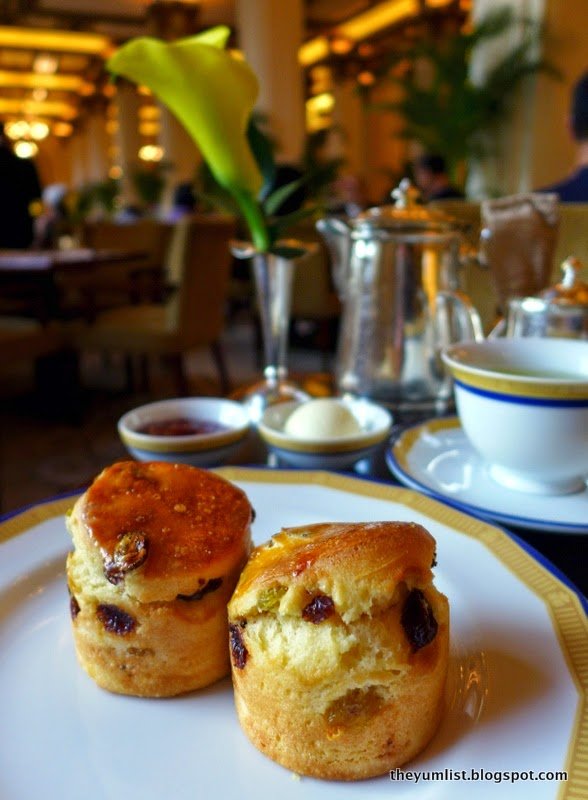 Afternoon Tea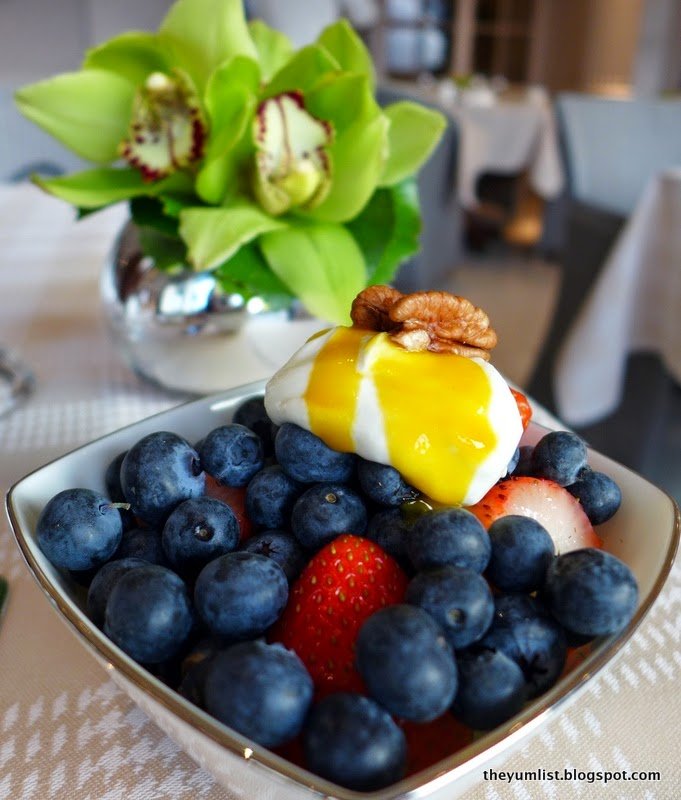 Breakfast, The Verandah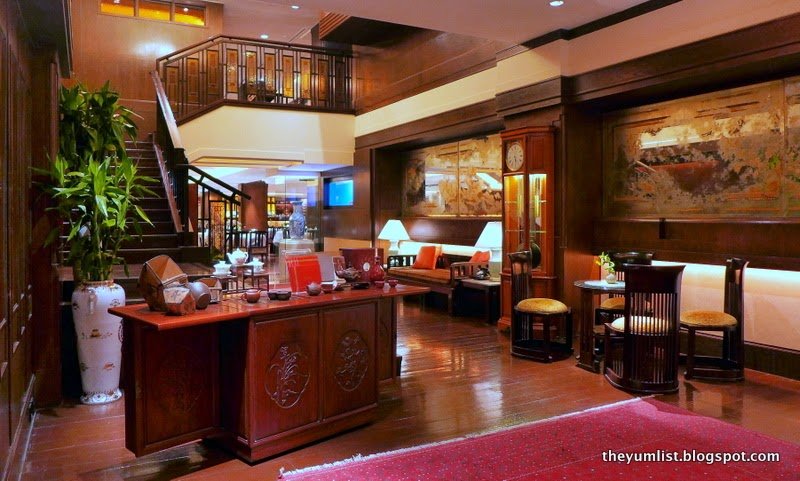 Spring Moon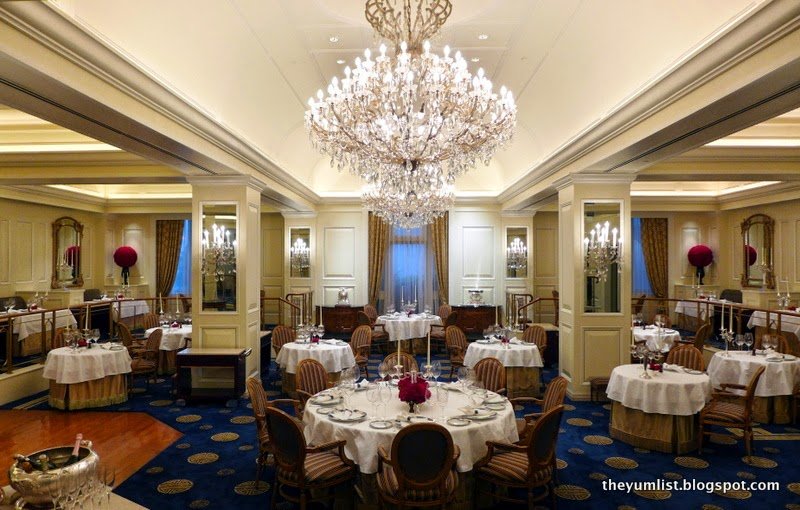 Gaddi's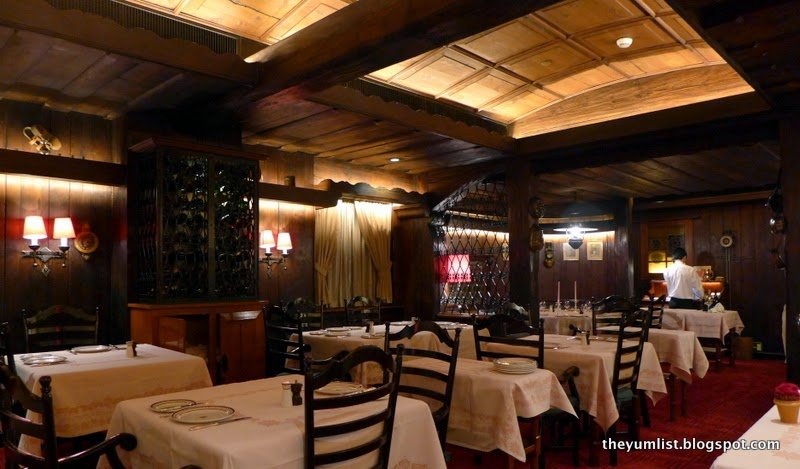 Chesa
While heritage and history provide the structure of The Peninsula, and service embraces a gracious charm and romance characteristic of the yesteryears, amenities and attention to detail are clearly in the present. The Peninsula Hong Kong marshals the way forward in the hotel industry. Clearly at the top of their game, we can't help but leave with a strong desire to return.
Reasons to visit: a grand and elegant experience; stunning rooms; beautiful views; incredible attention to detail; excellent location; Rolls Royce transfer; delicious dining options.
The Peninsula
Salisbury Road
Kowloon
Hong Kong