Words: 
Polly Szantor   
Photos: Cheryl Hoffmann
When I arrived at Thirty8 to drink sherry, I was expecting little glasses of a brown, sweet alcoholic beverage, the sort of drink my granny used to sip on whilst making gentile conversation. Well think again, Ms. Polly! Sherry has shot into the 21st century and is now being served with panache at fashionable bars and restaurants around the world.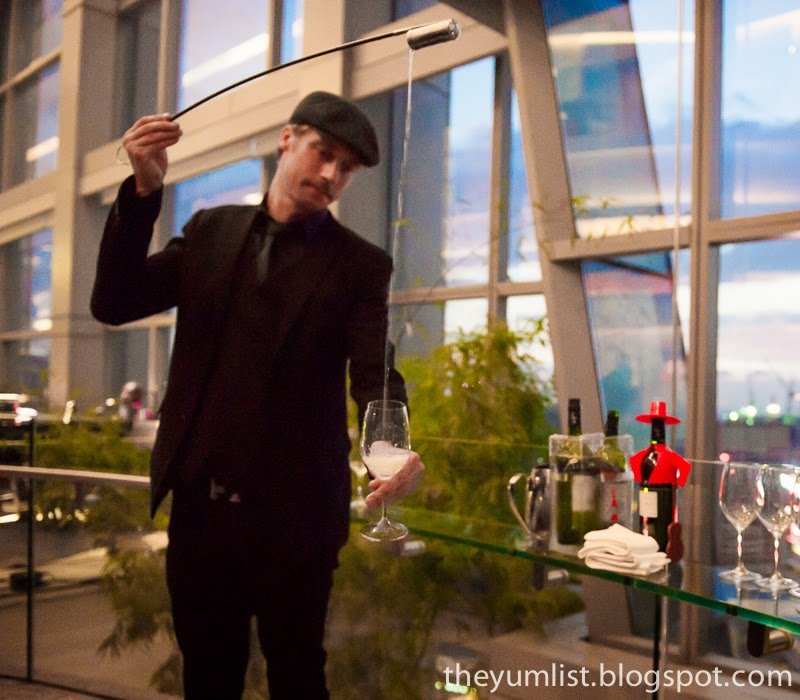 Master Mixologist Johan Holmberg
It was a pleasure to be greeted by Tio Pepe Palomino Fino, carefully poured from a height for maximum flavour by Master Mixologist Johan Holmberg. It was served very well chilled in a white wine glass, and I was reminded that sherry is indeed a type of wine. The glass was a perfect vehicle for swirling and scenting the sherry before taking a taste to savour it in the mouth. Made from white Palomino grapes from the Jerez region in Southern Spain the pale golden liquid registered a healthy dose of alcohol on the nose with a pungent side order that suddenly gave me an image of an organ grinder. Where did that come from? Could it be because the wine, produced by González Byass, is aged for 5 years in specially designed cellars, some of which date back to the inception of the company almost 180 years ago?
Tio Pepe is bone dry and crisp but not at all sour, with a hint of lime and a bright refreshing flavour that lingers in the mouth. This freshness is attributed to the flor, or natural yeast, which forms a skin on the top of the fermenting wine and prevents oxidation.  The complexity of the Sherry is due to careful blending followed by ageing for 5 years in oak barrels.
Olé!
Think of Tio Pepe when it's time for tapas and appetisers. It also teams well with sushi, sashimi, fish and seafood. The chefs at Thirty8 created a septet of delicious canapés to compliment the sherry. The Chinese Butter Prawns with Curry Leaf were perfectly cooked and served with a creamy curry sauce. Tio Pepe was equally at home with the more robust Braised Beef Rib with Roasted Rosemary Potatoes. It also paired well with Grilled Eel Sushi and the Seared Tuna with Salsa Brava. My favourite
canapé was the Fried Crab Cake with Bell Pepper and Remoulade Sauce; I found the sweetness of the crab a perfect foil for the dry sherry.
Mixologist Johan has been, in his own words, "lurking with sherry," for several years and he's garnered a number of awards around the world. As the evening wore on, we slid into his sexy sherry cocktails; naturally, it was imperative to try them all. The Jerez Spritz was a bright romp of Tio Pepe with a splash of Solera 1847, a sweet 8-year-old Oloroso, poured over Grenadine and topped with soda and sparkling wine.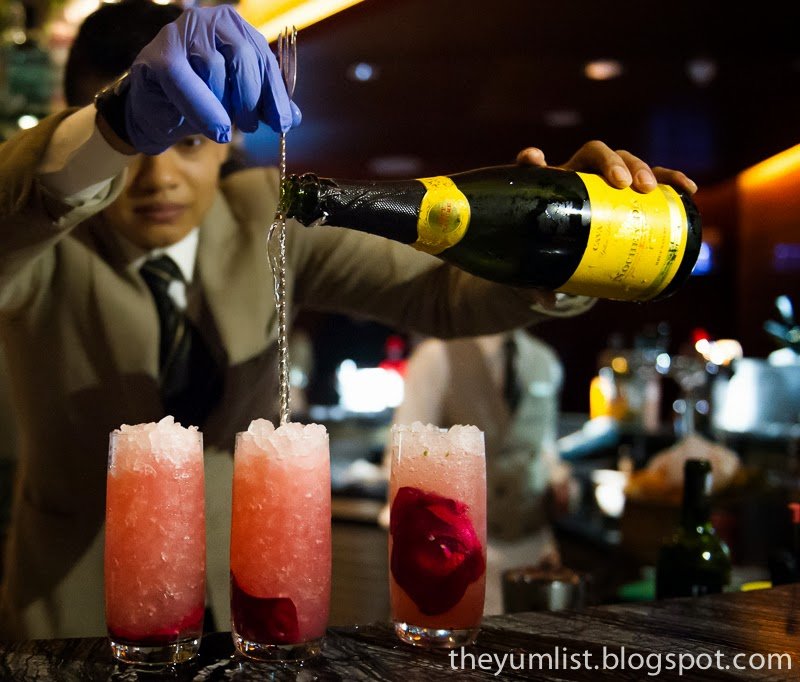 Pepe Rosada
The Pepe Rosada was a refreshing combination of Tio Pepe, rose syrup and lime juice finished with sparkling wine. This drink had a hint of perfume, like the scent of orange blossoms at dawn, sharp and alive with warm, soft edges.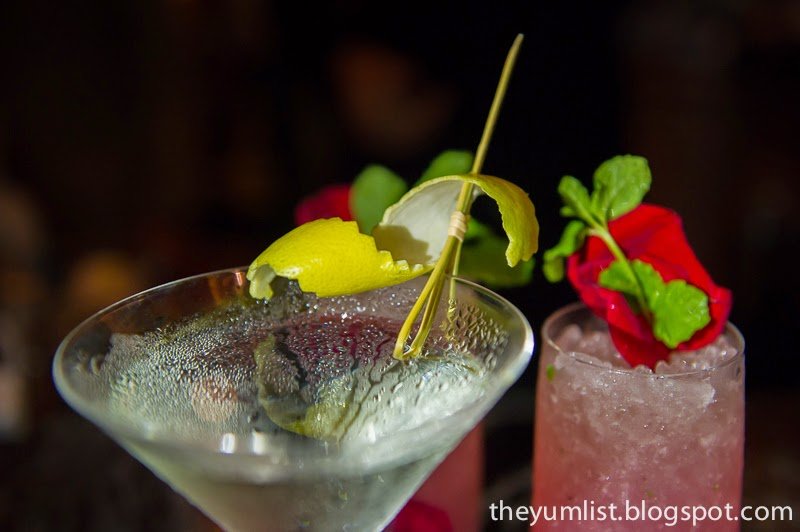 Jerez Vesper
Oozing sophistication, the Jerez Vesper was made with equal amounts of Tio Pepe, Druide Vodka and London No. 1 Gin. It was dry, dry, dry and popping with alcohol. Shaken not stirred, it's a drink that would surely win the approval of James Bond.
Personally, I was bowled over by La Modena. A combination of Gin and Solera 1847, orange bitters and basil, it's served in a glass rimmed with good quality balsamic. There's a slight bitterness to the drink with overtones of basil and the balsamic adds a
layer of syrupy sourness.  I confess to returning later in the evening for a second date with this beauty.
For a decadent way to end a meal, the Néctar Pedro Ximenez is hard to beat. It's a dessert sherry aged for 8 years in oak barrels. It's very dark and sweet but the intense flavours of raisins, dates and caramel ensure that it's not at all cloying. Yes, it's dark, sweet and alcoholic, but it's a far cry from the sherry my granny used to drink.
Reason to visit: to sample Tio Pepe and sherry cocktails while enjoying one of the best views in KL.
Thirty8 bar is open from Sunday to Thursday, 12:00pm to 12:00am and from Friday and Saturday, 12:00pm to 1:00am. The exceptionally fine wines and spirits we sampled are supplied by Iconic Wines, Malaysia.
Thirty8
Grand Hyatt
Kuala Lumpur
12, Jalan Pinang
50450 Kuala Lumpur