Dah Makan, Healthy Lunch Delivery, Kuala Lumpur
"free delivery and no minimum order"
Our pursuit for nutritious lunches delivered to our desks carries on this week with Dah Makan. Aiming to make "eating healthy ridiculously simple," the team produces gourmet lunchboxes with no MSG or artificial preservatives from fresh wholesome ingredients.
The daily changing menu sports many international influences as a result of the team's time abroad and continued travels around the globe. A quick browse on their website shows colourful dishes balanced in protein, carbs and good fats, many vegetarian options, and in general a handsome bunch of meals.
Ordering is a very simple process. We click on the items that we want, enter contact details and delivery address, and wait for email confirmation (be sure to check your spam box). Lunchboxes arrive between 11:00am and 1:00pm, with a message sent notifying when the driver is five minutes away so we can head down to the lobby to collect our midday meal.
The goal to make us feel good about ourselves "after eating, and energized to take on the rest of the workday," seems an honourable one, as does the keen interest in superb customer service. Before we've even tried our choices, we're impressed: communication has been excellent in arranging delivery; the meals come in carefully packed cardboard boxes, topped with a patterned napkin and elegantly tied together with cutlery and natural string; and a surprise mini-box of raisins has been thrown in too.
We test out some of Dah Makan's signatures.
The first beautiful box we open is a vibrant Vietnamese Seared Beef with Rice Noodle Salad (RM18, 420kcal). Thin strips of meat sit atop a fine tangle of vermicelli, with beansprouts, plenty of fresh coriander and mint, and thin slices of carrots and radish brightening the flanks. A crackerjack spicy fish sauce sits in a separate container enabling us to add at leisure and also preventing any soggy-ing of the dish during transport. Mmm mmm – we'd definitely order this one again.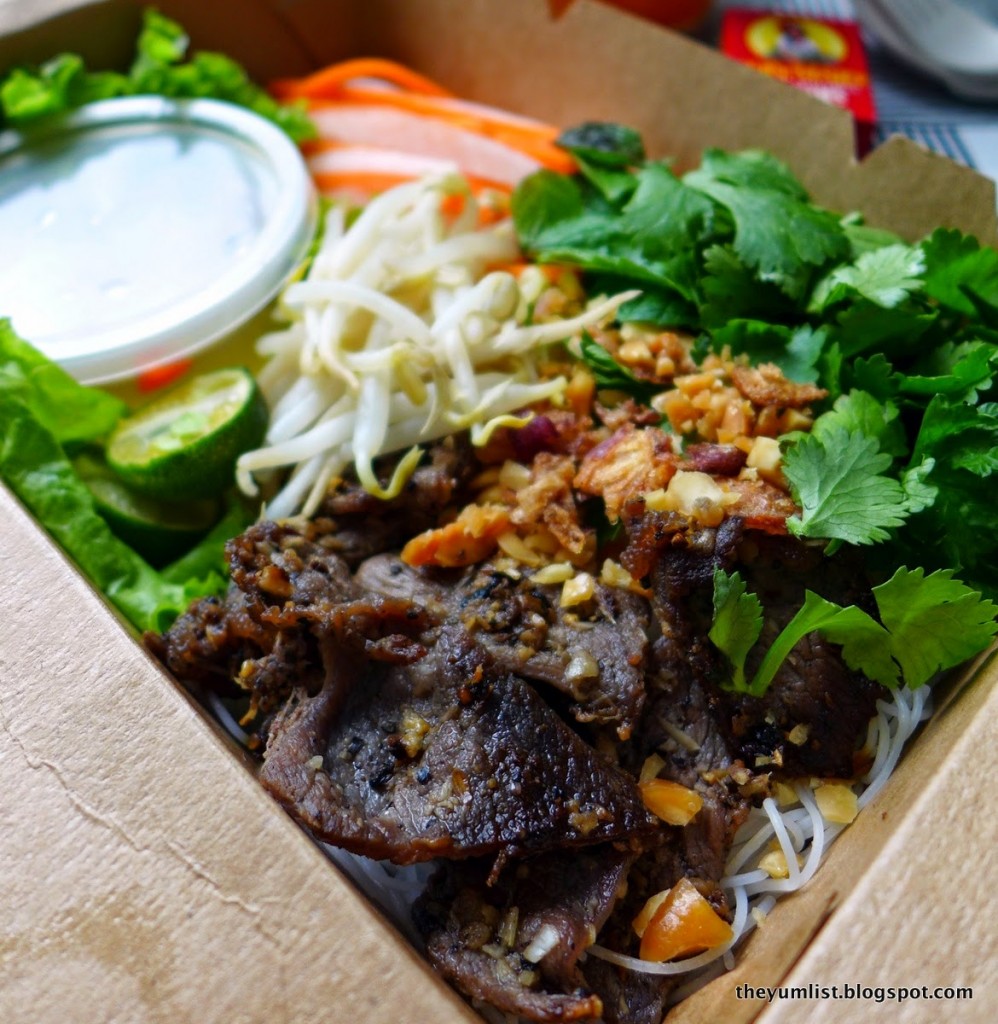 Vietnamese Seared Beef with Rice Noodle Salad
Up next is the Miso Glazed Eggplant with Tofu and Soba Noodles (RM18, 289kcal). This Japanese inspired meal is apparently one of the most popular items, and I soon find out why. Not only is it low in calories, (great for those watching their intake), but it too is a toothsome combo overall. Soft buckwheat noodles twist with pieces of eggplant and perky tofu. Long stems of baby bok choy cross the top giving additional nutritional appeal. The miso paste, ginger, sesame, rice vinegar and honey sauce issues just enough bounce to season the dish justly.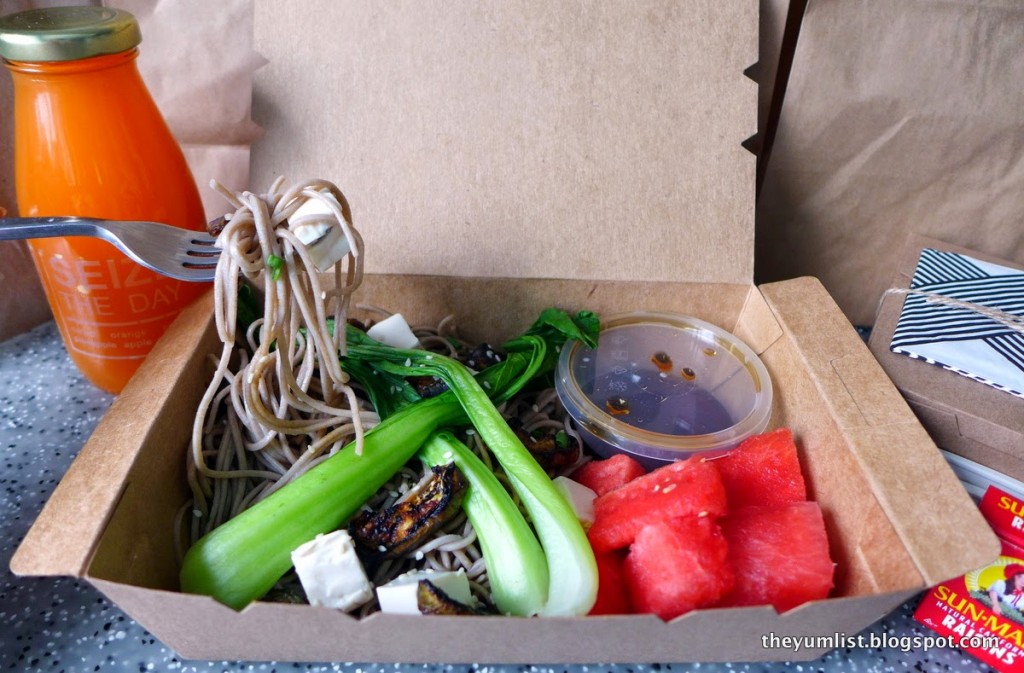 Miso Glazed Eggplant with Tofu and Soba Noodles
While hubby finds he might like more sauce on the Roast Chicken with Herby Quinoa and Baby Tomatoes (RM18, 480kcal), I find it to be exactly my kind of dish. Lean strips of chicken breast are moist and naturally seasoned, as is the grain, which is rich in fresh herbs. This too could easily make it to my 'repeat order' list.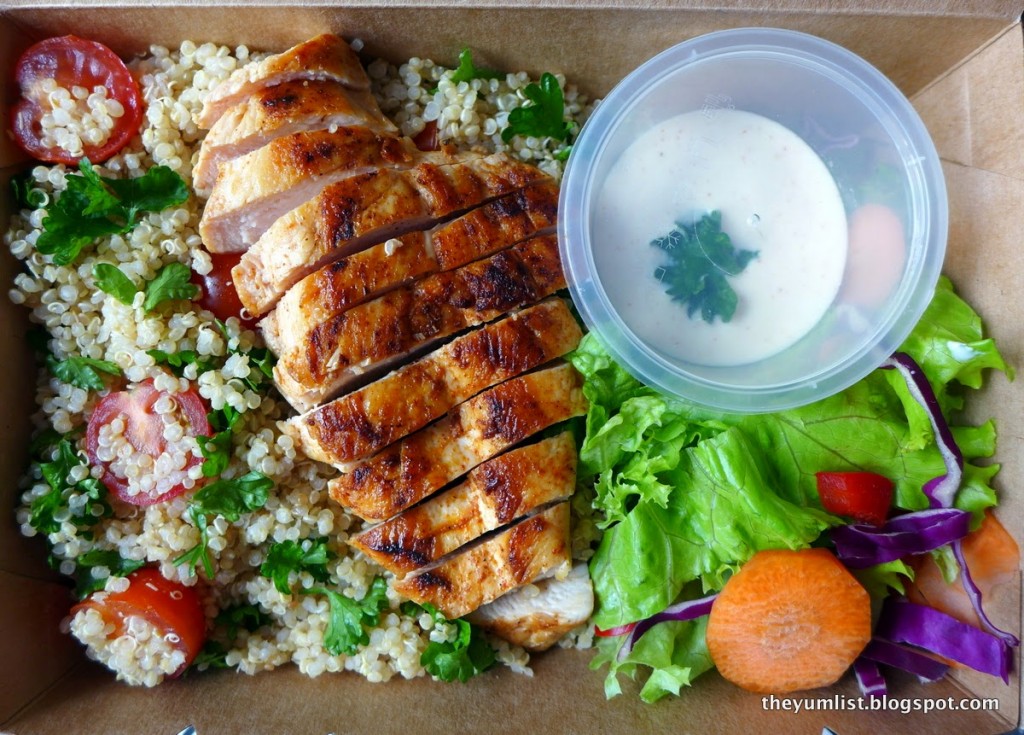 Roast Chicken with Herby Quinoa and Baby Tomatoes
Roast Pumpkin, Feta and Rocket Salad (RM17, 360 kcal) is another plate I consider near perfect. Incredibly fresh rocket greens hold chickpeas, soft cubes of bright orange pumpkin, and plump cubes of cheese. A delightful balsamic dressing is only needed in a few light drops to make this plate complete.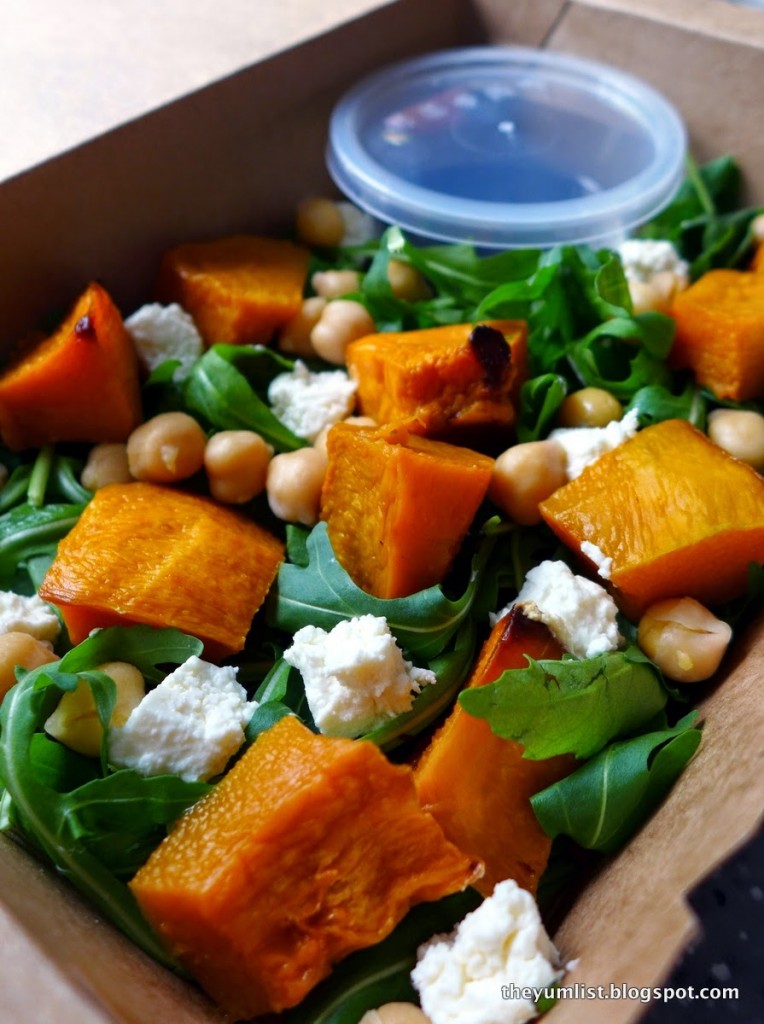 Roast Pumpkin, Feta and Rocket Salad
Cold Pressed Juices from Lifestyle Juicery (250ml RM14) make perfect accompaniments to these healthy lunchboxes. Currently they're available in two varieties, The Green Factor and Seize the Day. We try the latter, which is a nicely balanced union of carrot, orange, pineapple, apple, celery and parsley. Finishing off with the juice, and a handful of raisins, we feel terrifically satisfied and vitalized for the afternoon.
Prices hover between RM17 and RM19 per lunchbox, cash payment is made on delivery, and there's no delivery charge or minimum order. Currently service is available to Kuala Lumpur City Centre, Bangsar, Sentral, Damansara Heights, Mont Kiara and Petaling Jaya. Orders are best made before 10pm for the following day's delivery.
Reasons to order: free delivery; no minimum order; easy to use website; calories listed for every meal; wonderfully colourful fresh and delicious meal; obvious care taken in packaging, presentation and the finer details; pork-free.
Dah Makan
+6 0143 279 972