The stunning lakeside community of Pokhara is a must visit on any trip to Nepal. Less than a 30 minute flight from Kathmandu rewards visitors with stunning views of the Annapurna range, and if lucky, on an especially clear day, that very image reflected off the tranquil waters of Phewa Lake.

Annapurna Mountain Range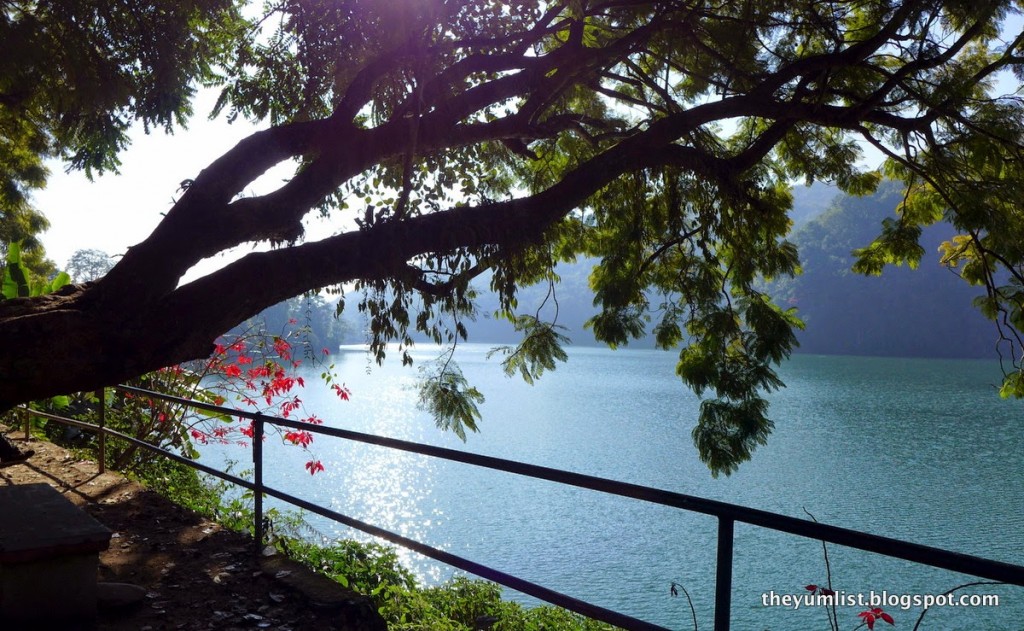 Phewa Lake
Many use Pokhara as a base for a variety of trekking circuits around the ranges. Others are happy to luxuriate in the magnificent vistas, taking a boat ride across the lake, and partaking in a spot of shopping and dining around the water's edge. Either way, the Waterfront Resort is a superb location to soak up the area's splendor.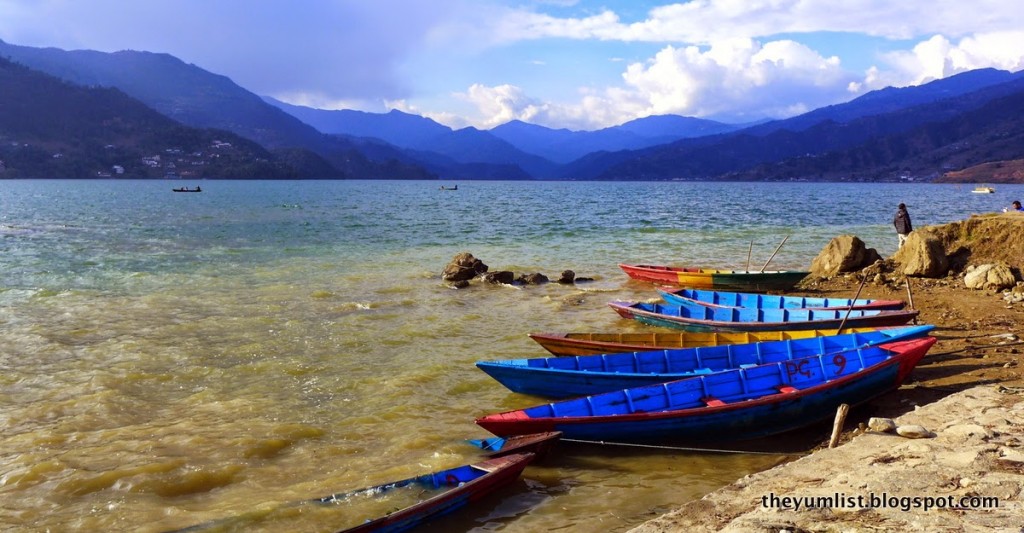 Phewa Lake
Location
Situated beside Phewa Lake with verdant greens rolling down to the water's edge, Waterfront Resort has its very own piece of paradise. Only 10 minutes from the airport by taxi, and a 15 minute stroll to the touristy strip, the hotel is conveniently planted, but far enough away from the hubbub to benefit from a calmer atmosphere and restful environment aiding a night of solid slumber.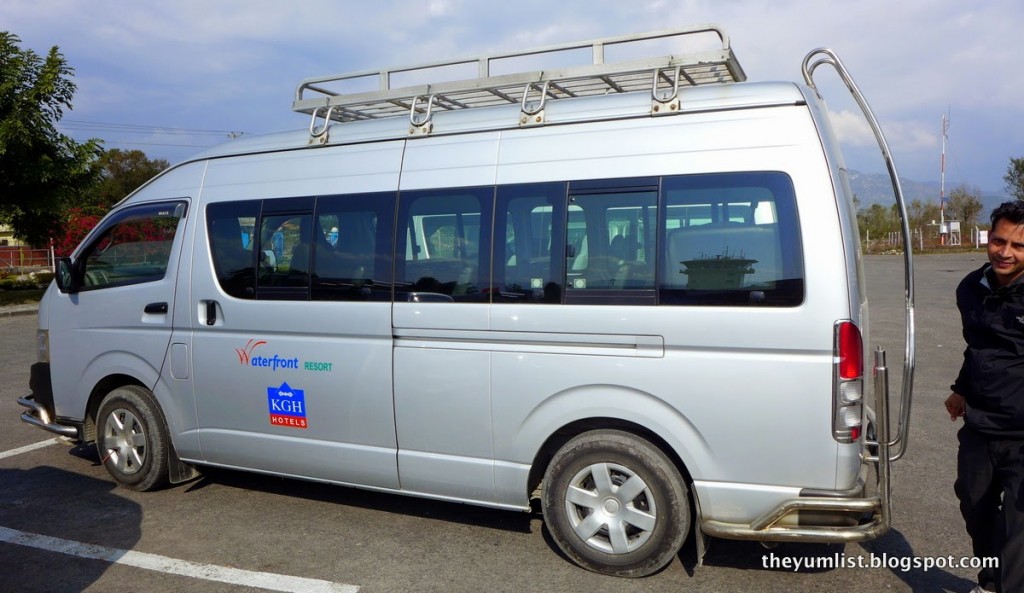 Airport Transfer and Hotel Shuttle Bus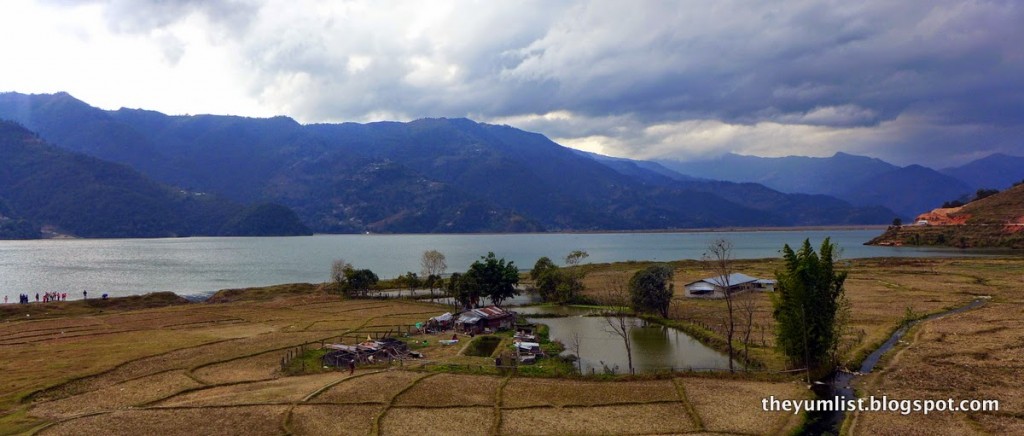 Phewa Lake as Seen from Waterfront Resort
Because of the way the winds meet, the position is an ideal spot for paragliders to land, and as such, in good weather, guests can watch these craft gently glide down to the grass between the hotel and shore. Too, liking just the right thermal action, are raptors and birds of prey such as the Himalayan Eurasion griffon, Egyptian vulture, and endangered slender-billed and cinereous vultures. Eagles, including the steppe and imperial, pied and hen harriers, and common buzzards, can be seen migrating over the lake seasonally too.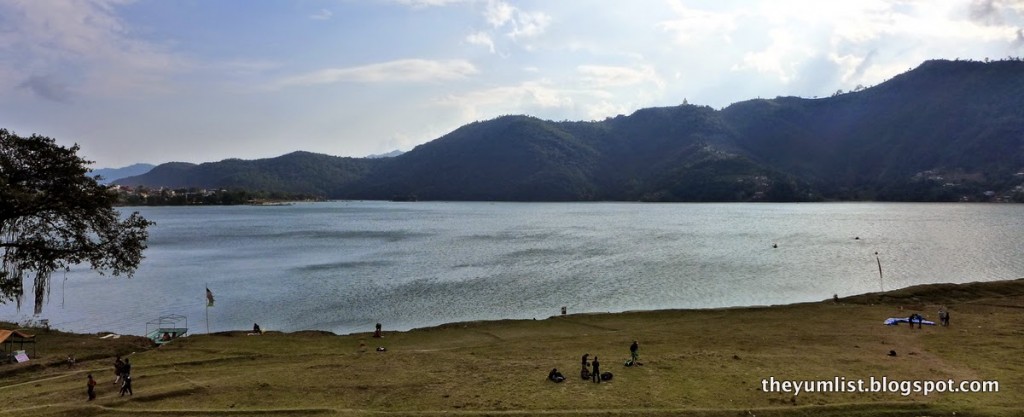 Lawns in Front of Hotel and Landing Station for Paragliders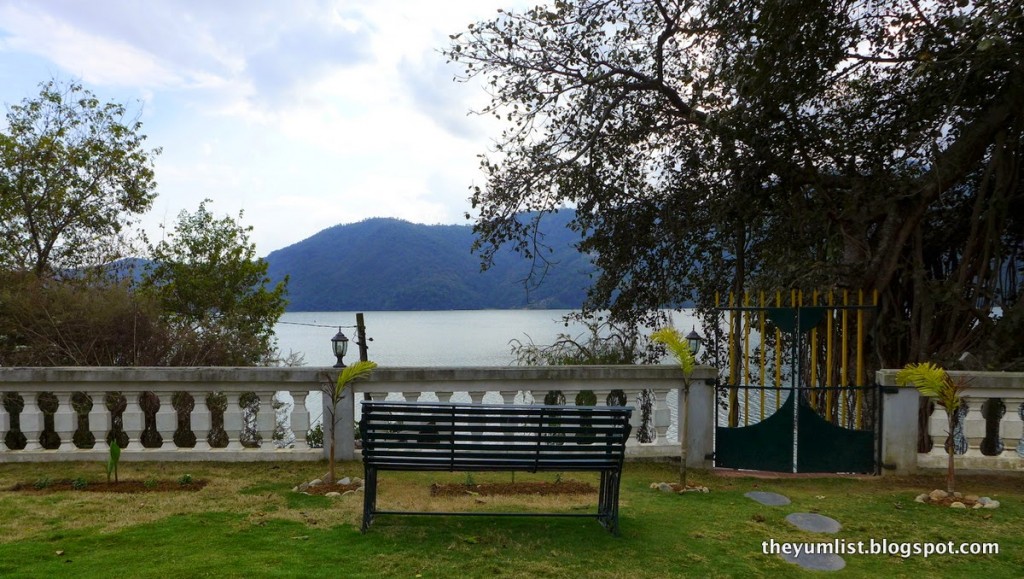 Peaceful Spot to Sit at Waterfront Resort
Taking advantage of its spacious acreage, the hotel grounds offer plenty of green and wide-open spaces. Our visit was in winter, so the country in general was looking a tad dry. We did note however many potted plants and pretty flowers around the resort, which we imagine would be rather luxuriant in the wetter months.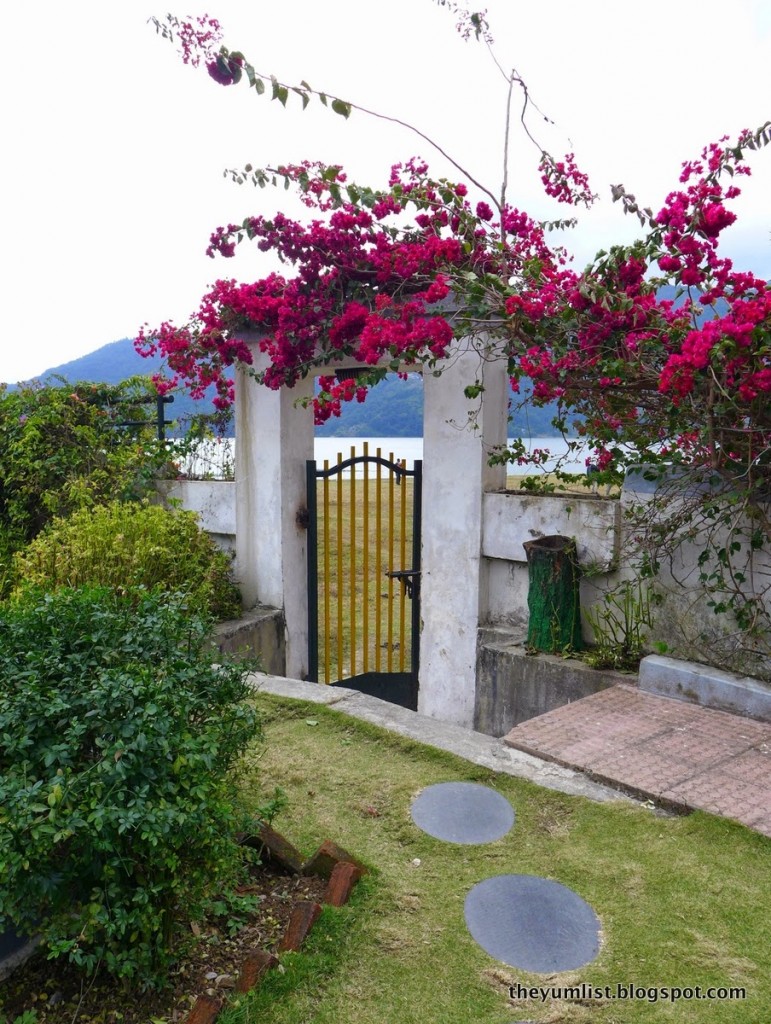 Grounds
Facilities
A definite feature of the hotel is the large outdoor swimming pool. Bordered with white umbrellas and sun chairs, and with unobstructed panoramas of the lake, even in the cooler months it's an attractive spot to lounge.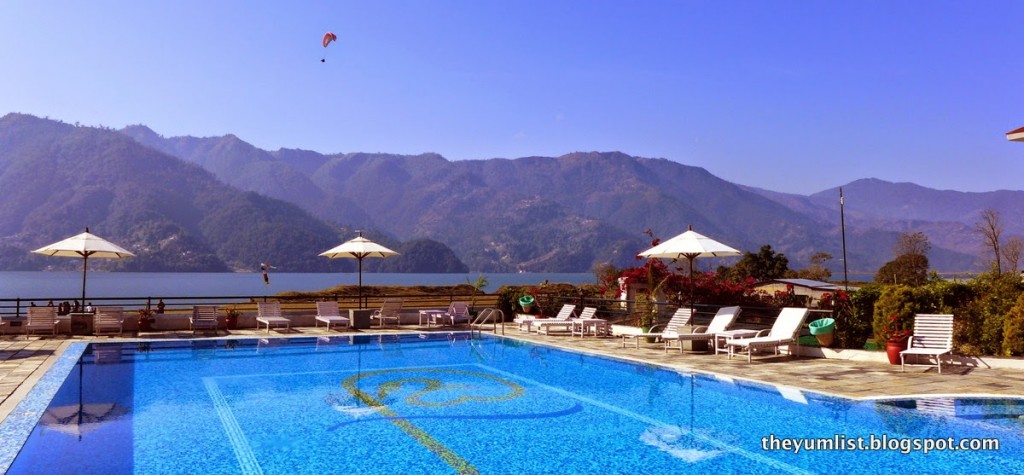 Pool
Medium-sized conference halls take up the top floor, and with an open rooftop, the views from here are splendid too. A business centre and complimentary Wi-Fi in public areas are handy additions.
Aqua Bird Restaurant, Al-Fresco and Illy Coffee Bar, seem to have similar menus – a good range of international cuisines – with the location of your choice. Inside the dining hall is walled with floor to ceiling windows, allowing natural light to stream through. Al fresco, as you might imagine, provides an open-air setting of garden tables from where the mountain and lakescapes are easily viewed. And, Illy Coffee Bar takes up a corner perch, offering a contemporary semi-outdoor space.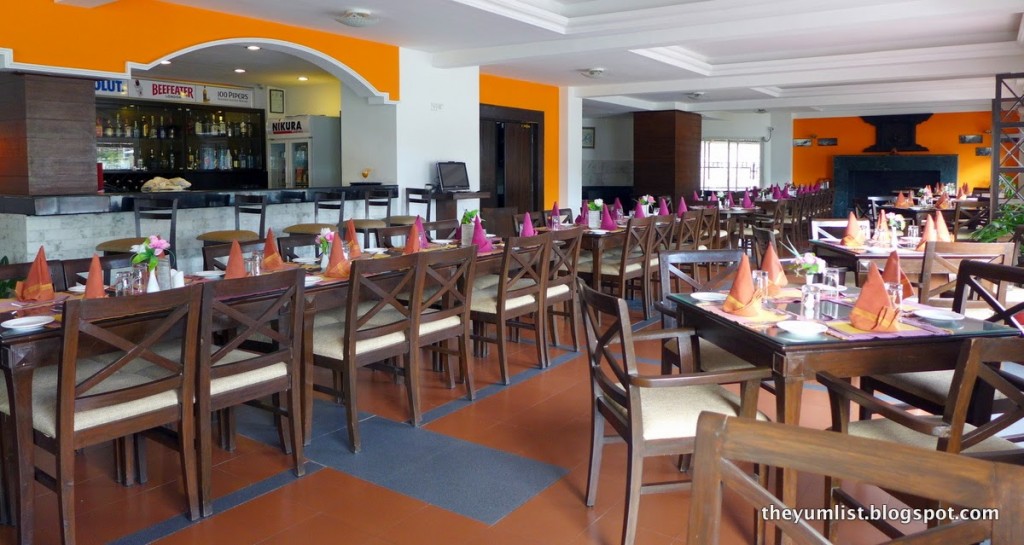 All Day Dining Retaurant
Breakfast is included in most packages and sees a decent selection of Western and Asian dishes in the buffet line up. Eggs are made to order, and coffee and tea are brought hot to the table. I appreciated a good number of vegetarian options and some fresh fruit, while hubby was content with a nicely flavoured omelette and multiple strips of bacon.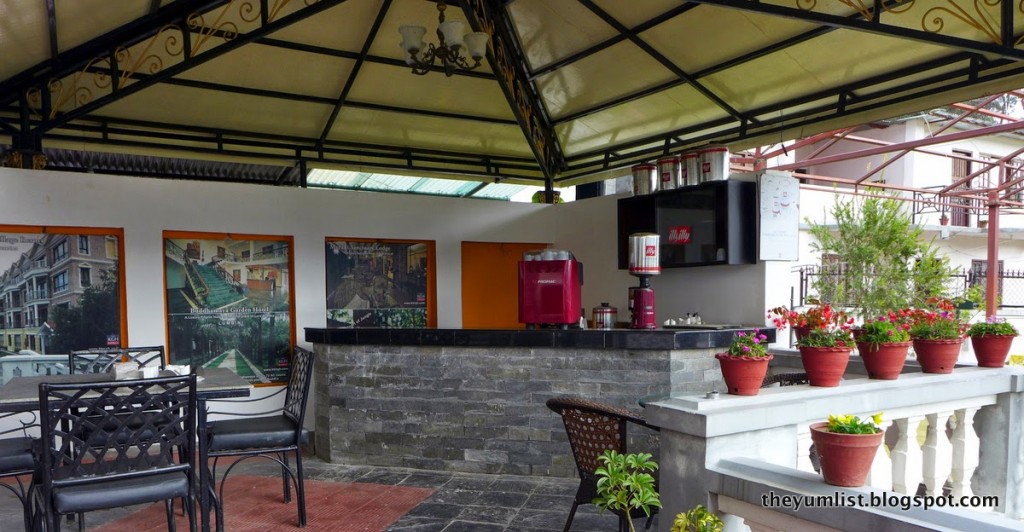 Illy Coffee Bar
Rooms
Waterfront Resort has only just turned three years old, so still sports a fresh contemporary feel. Sixty three rooms and suites are all fit with reverse cycle air-conditioning, mini-bar, safe (although of an older size as they're not big enough to fit laptops), tea and coffee making facilities, a hair dryer and 32" LCD screen TV. Wooden floorboards, pale curtains and white walls are brightened with splashes of colour in cushions and bed throw-overs.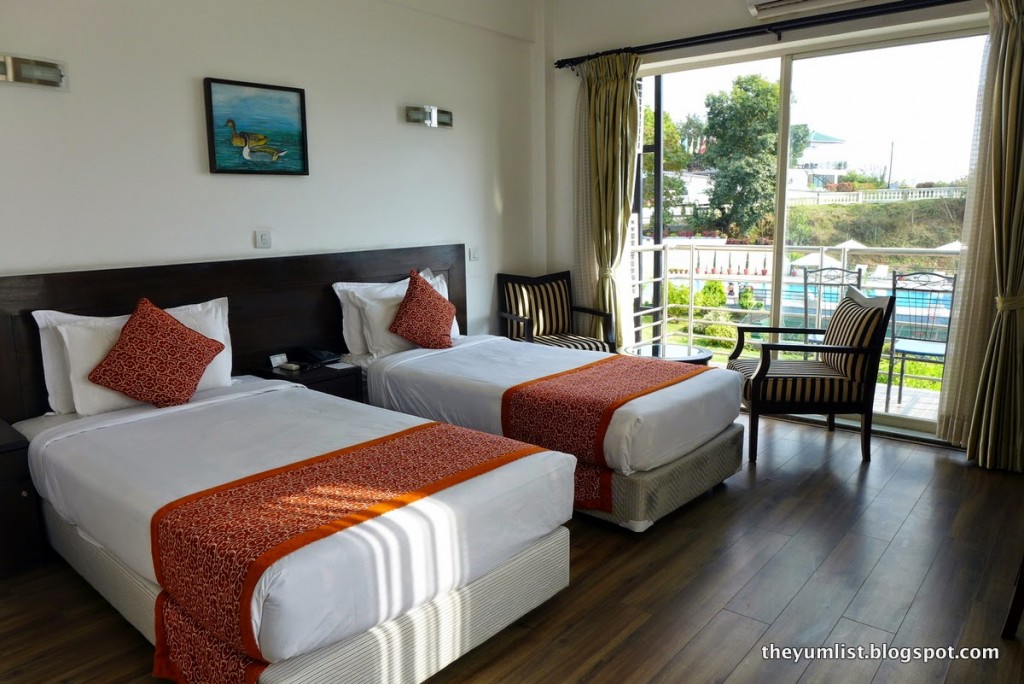 Bedroom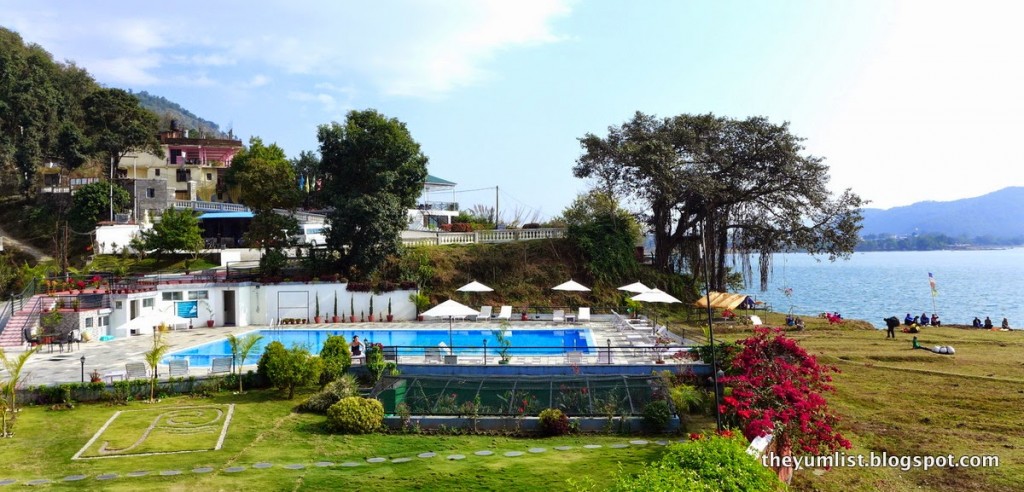 View from Room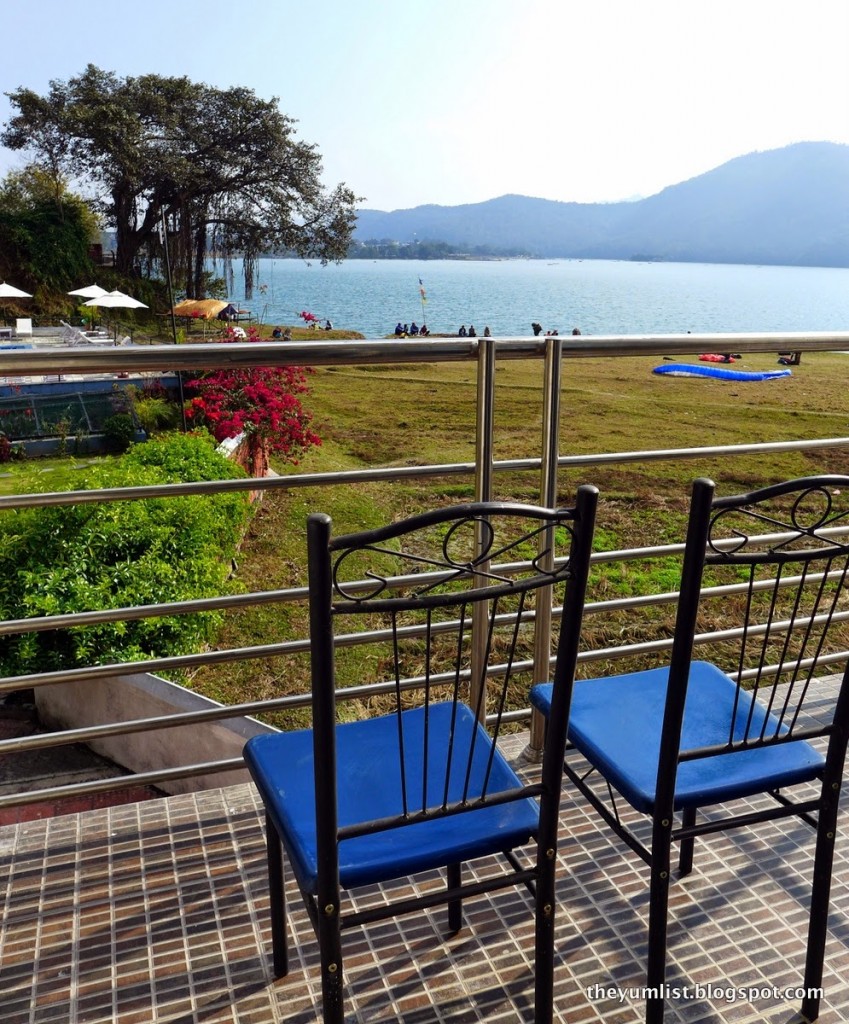 Balcony View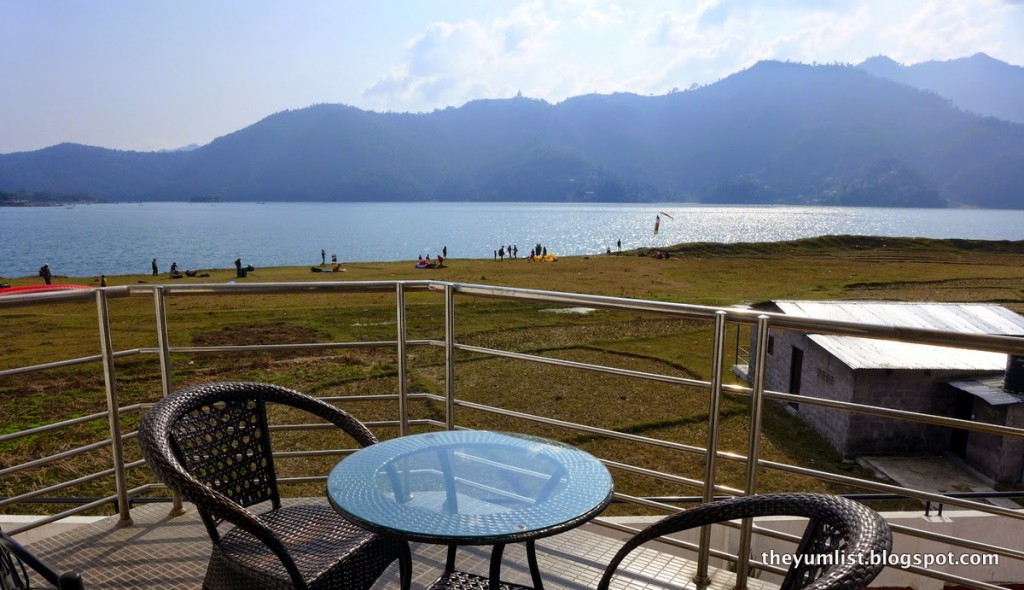 View from Balcony
All rooms benefit from an outdoor balcony with most capturing fine outlooks over the lakes and mountains. Our lakeside corner room is particularly appealing with both pool and pond seen from verandah and window. Patios at the end of each corridor, as well as the pool deck, rooftop, and lawn, bestow supplementary places to soak up the beauty of the lake.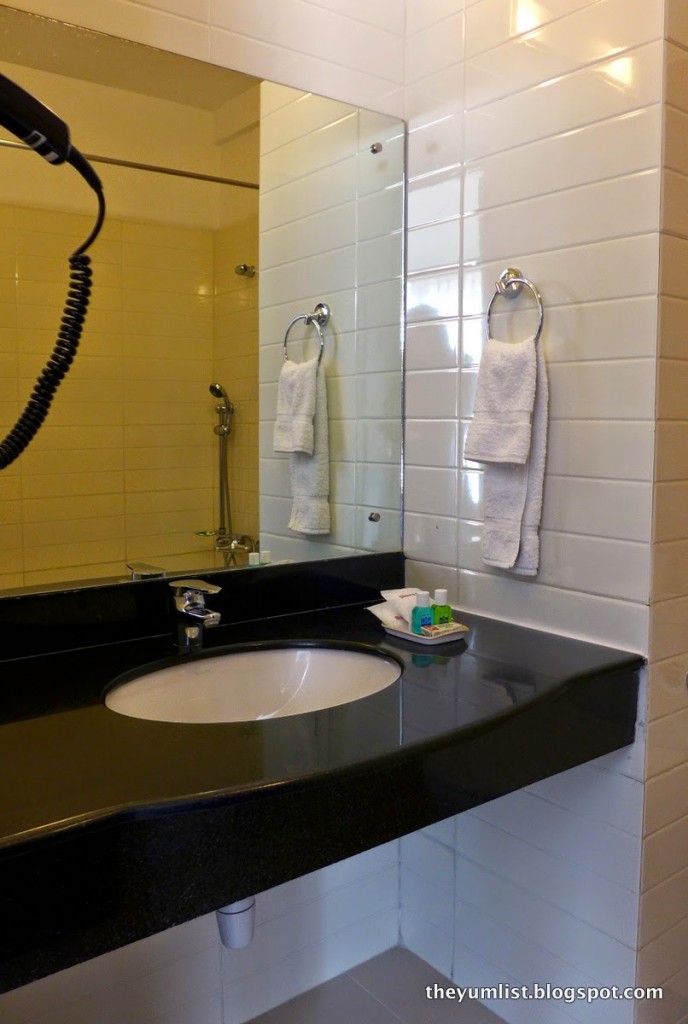 Bathroom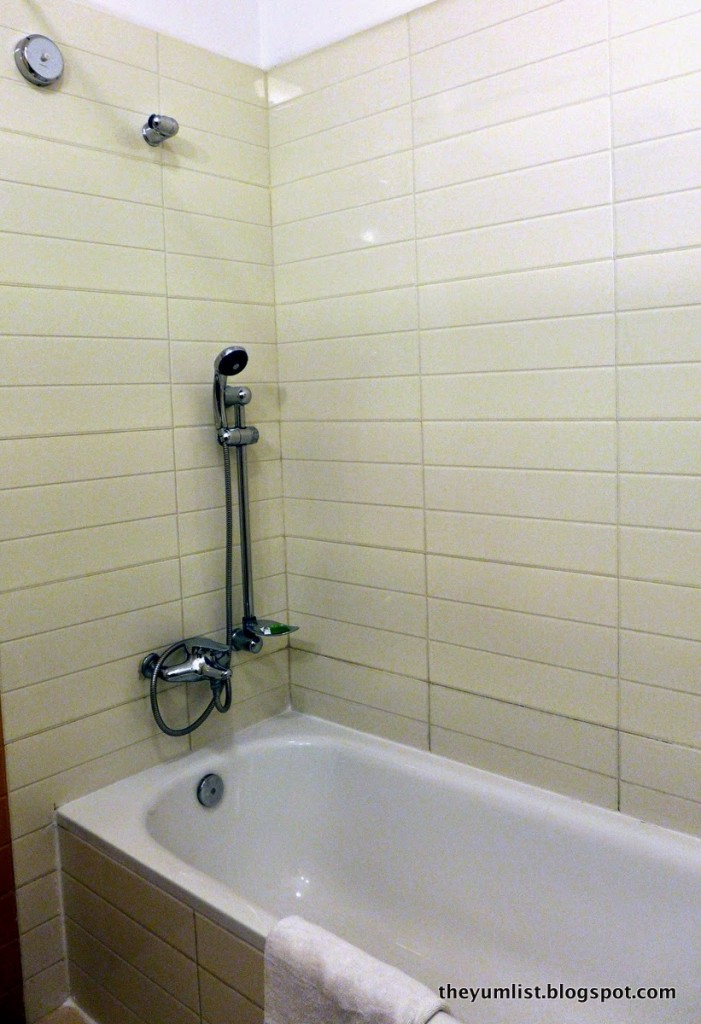 Shower and Bathtub
A number of eco-friendly initiatives, such as waste-water treatment, solar powered hot water, and a special waste disposal system, are in place in an attempt to reduce impact on the beautiful surrounds.
Service
Besides the pretty location and freshness of a new hotel, smiley staff, with an excellent command of English, and a general attitude of helpfulness, made our stay in this property a very pleasant one.
Reasons to visit: lakeside location; balcony rooms with lovely views; quiet site away from the busy tourist strip, but close enough to walk to be in the centre of it if desired; reasonably new; friendly and helpful staff.
Waterfront Resort
Lakeside Road
Sedi Height
Pokhara, Nepal
+977 061 466 303/304