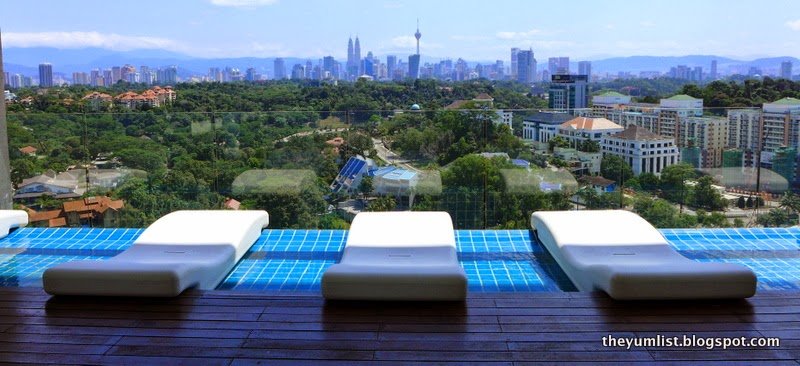 Pool and Relaxation Deck – BE Urban Wellness
BE Urban Wellness pledges to freshen and rejuvenate your mind and body this Chinese New Year with a herd of packages to see you looking and feeling fabulous in the Year of the Goat.
On a hilltop in Damansara, this luxury spa and health centre have us feeling calmer just by being on site. Contemporary design utilizing clean lines, glass and sleek surfaces, bestows the setting a cool tranquil feel. It's as if our minds mimic the minimalist form and open spaces by discarding mental clutter and freeing some meditative space.
Besides the stunning vistas and serene modern ambience, state-of the-art technology, combined with expert practice and natural therapies, is what BE Urban Wellness has developed a strong reputation for. It's one of the few spas in the city to house an oxygen chamber, and the only place I've seen with a sensory deprivation or floatation tank (
check out the tank via this link – it's a mind altering experience
). Facials and body treatments are assisted with cutting edge science with the use of research based creams, lotions and machines to boost results. Comprehensive health assessments too first analyze an individual's needs to enable targeted and holistic health plans.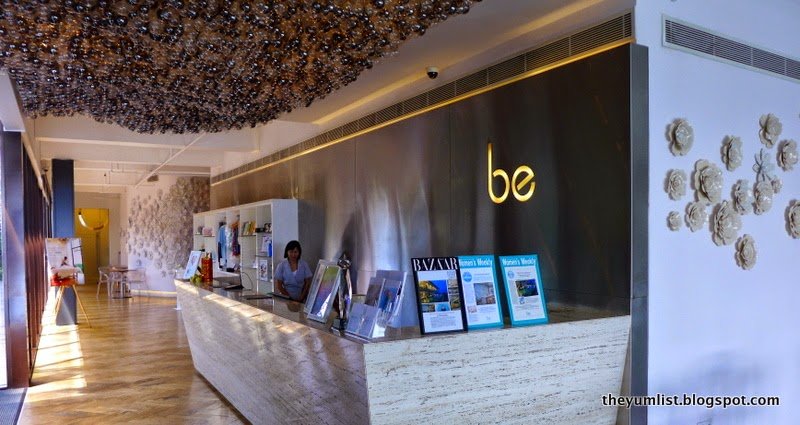 BE Urban Wellness Reception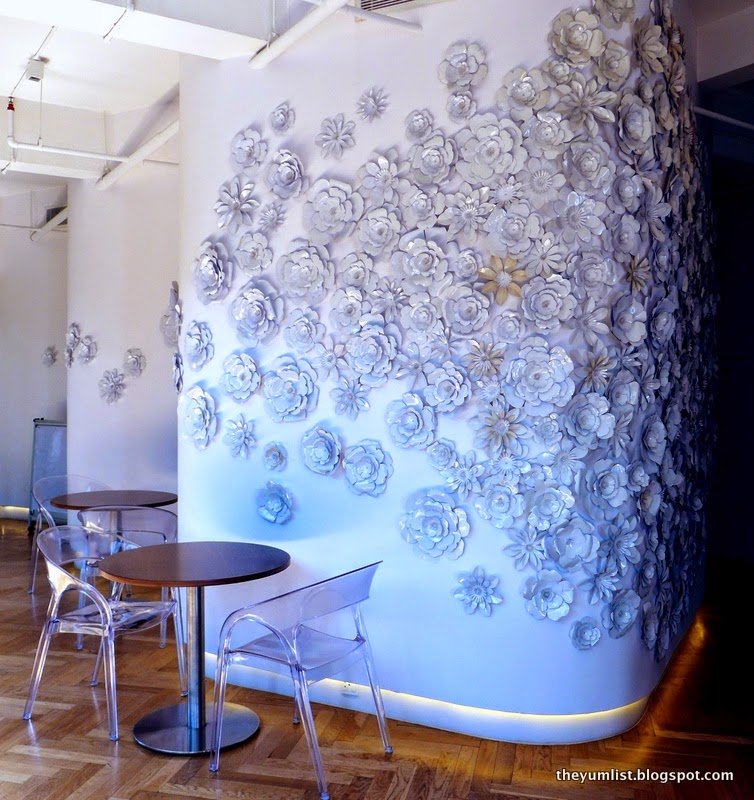 Table in the Hall
An extensive range of facials, massages and scrubs are available at very special prices for this Chinese New Year period, and these are what we're here to sample. Available also to non-members, the deal of purchasing eight items of anything you like and still be eligible for the reduced rate (not being locked into a package of a single treatment) is a great way to sample a range across the menu. Besides not being stuck with only one type of treatment, another great thing about this offer is that is can be shared with loved ones. I've attached the CNY flyer at the end of this post so you can check out the gamut of sessions available.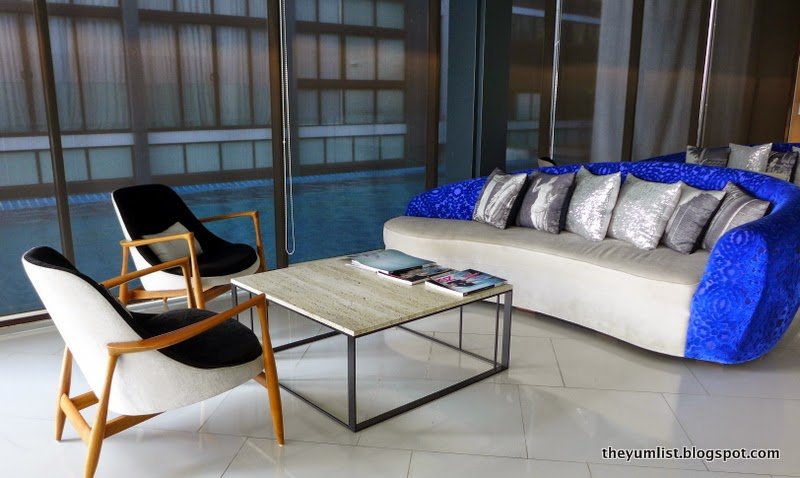 Lounge
Our most loved treatments are facials and massages, so hubby and I are delighted to have a chance to try out a number of different styles with this package.
Treatment Room with a View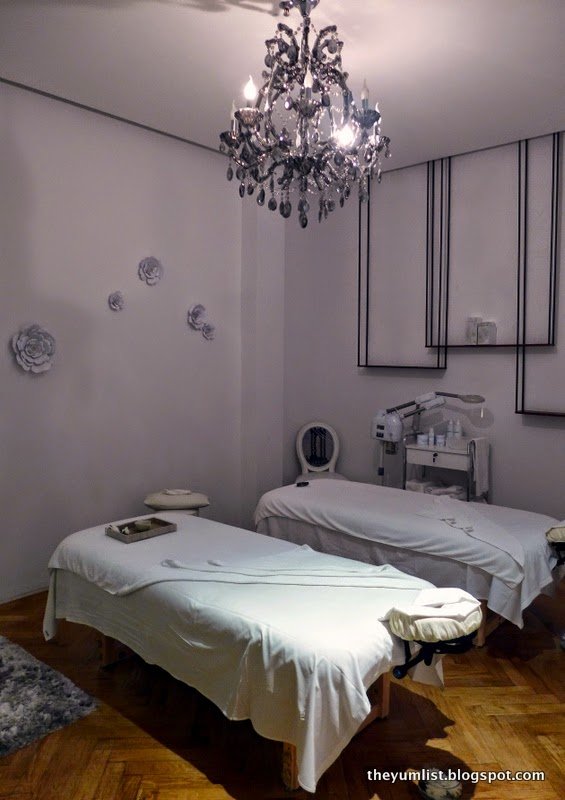 Couple's Treatment Room
Signature Massages 1 and 2 (90 minutes reduced from RM411 to 218) are our first choices for our afternoon of unwinding. Technique is similar in both, but with stronger pressure of a more therapeutic nature used in the first, and a lighter more relaxing style utilized in the second.
Pulling together all the things relished from their worldly spa experiences, the developers unite the Thai pressure point method, with the use of warmed oil and long healing strokes to form their dream massage. We find ourselves oohing and aahing at each level of the session.
Heals of hands and thumbs pressing at certain points from the feet all the way up to the shoulders initiates the massage. Pouring of heated oil along the length to be attended is next, encouraging more sighs of pleasure. Long strokes ease tension and smooth out knots, and the application of hot moist towels under the neck and shoulders, elicits further groans of delight. Oil used is of high quality so it pays not to shower until a few hours after the session to allow the skin to soak up its full benefits. Any excess is wiped off at the conclusion so it feels pleasantly nourishing, not sticky.
Both of the facials we sign up for promise rejuvenating effects, by stimulating collagen, reducing overall appearance of fine lines, and tightening the skin. Hubby's choice, the 3D Glow Facelift (90 mins reduced from RM411 to RM228), uses a machine to assist the outcome, while mine, the Valmont Triple DNA Facial (90 mins reduced from RM509 to RM299) utilizes the latest in scientifically proven creams to accomplish desired goals.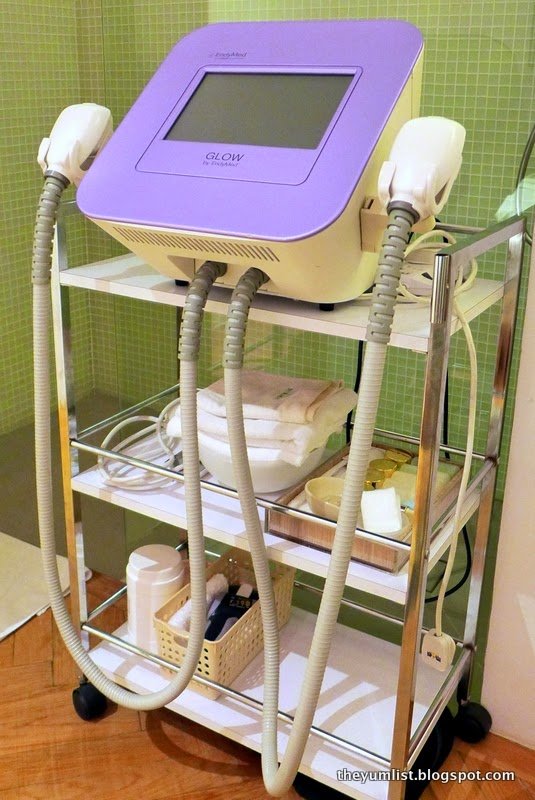 3D Glow Machine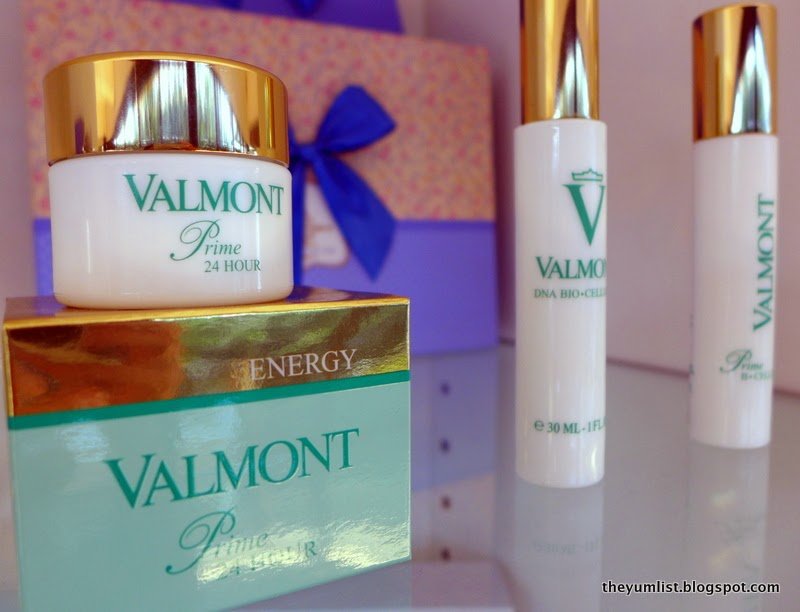 Valmont Facial Products
Both begin with the traditional cleanse, exfoliate, extract and tone routine. Our therapists are clearly skilled in their areas and we both note the method of small upward and circular movements in product application to feel highly effective and lifting. The 3D Glow follows with a gentle heating of the skin, and the Valmont Triple DNA facial, with a mask, which tingles a little at the beginning, but not to a high enough level to be classed as uncomfortable. Again we both comment that this part of our respective experiences gave us a positive perception that the therapies were truly working. Serums and sunscreens provided the final layer of nourishment and protection.
My face feels soft and smooth, and hubby notes I look fresh and hydrated. Hubby is radiant, beaming after such a luxurious afternoon, but also appearing well rested, as if he's had an uninterrupted night of sleep and has been living in the pristine air of the countryside for the past week.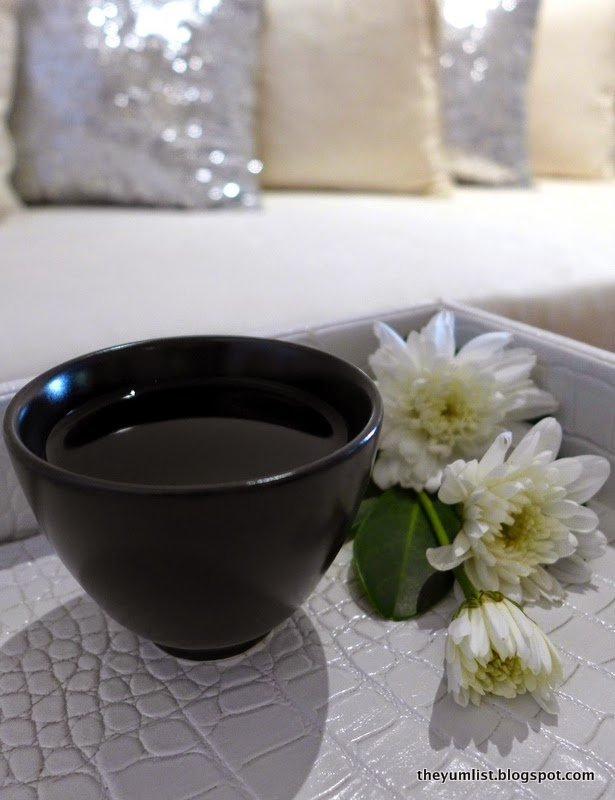 Warm Beverage After Treatment
After three hours of pure bliss, in expert hands, with advanced therapies, we feel incredible. The only thing that lifts our moods even further is the time we spend afterwards, debriefing the wonders of our afternoon, on the breezy deck, admiring a splendid outlook across the city.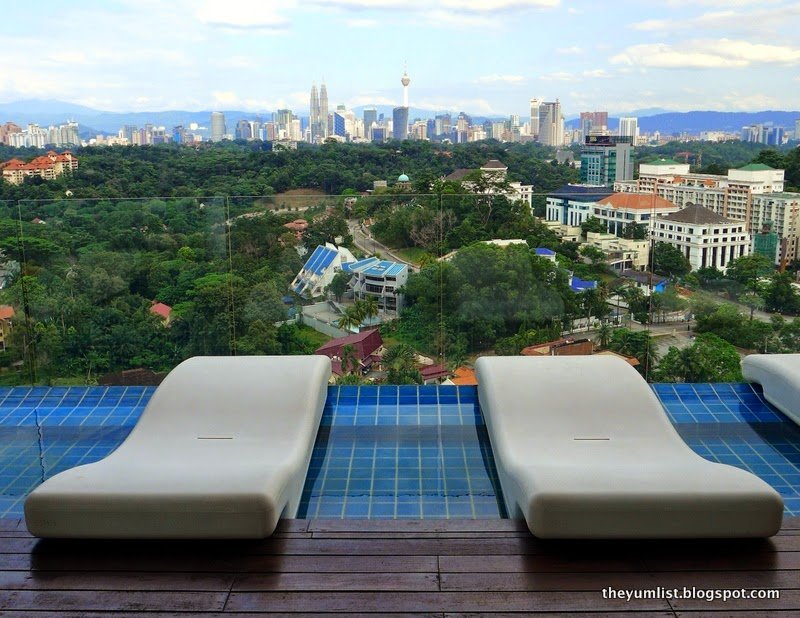 Spot for Two
BE Urban Wellness, with its spacious setting and comprehensive range of services, would make a fine location also for a group retreat. Plan a catch up with friends, arrange a healthy family gathering, or suggest an office team building activity – the management at the centre are full of ideas for a fun half or full day of well-being activities that will leave every participant feeling positive and connected.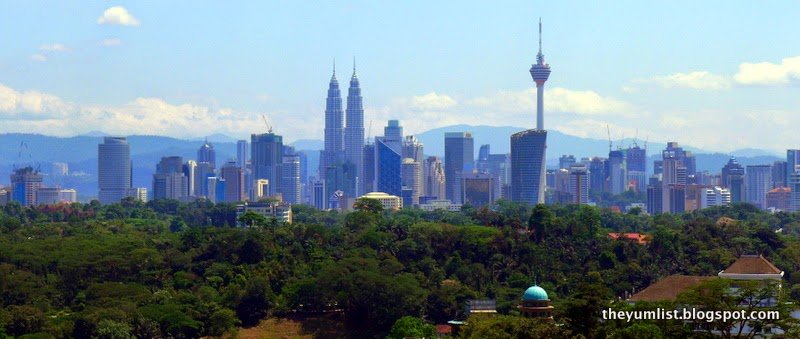 The View – we can't get enough of it
Reasons to visit: contemporary ambience with stunning views; cutting edge technology; specialty facilities such as the oxygen and floatation tanks; good value Chinese New Year packages; great place for group wellness activities.
BE Urban Wellness
Jalan Changkat Semantan
Damansara Heights
50490 Kuala Lumpur
Malaysia
+6 03 2095 1999