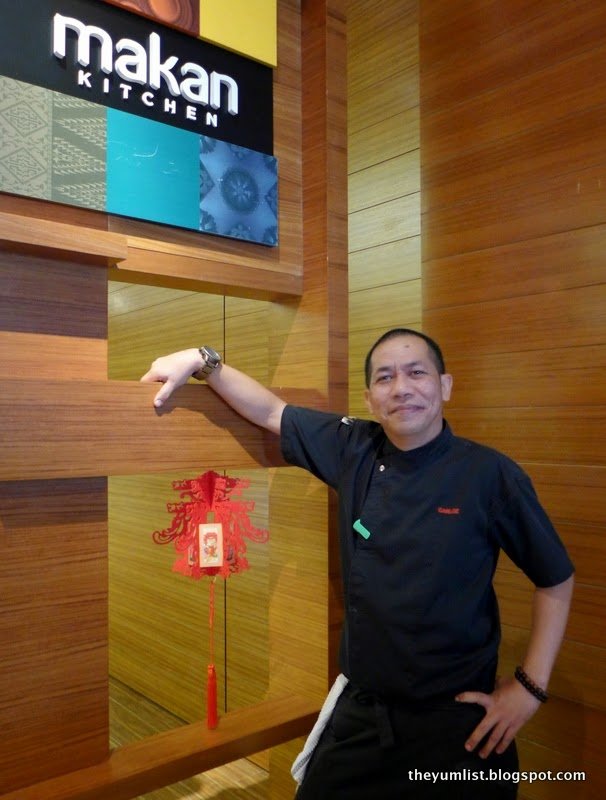 Chef Carlos heads the kitchen at Makan Kitchen, ensuring everything is of top-notch quality, and just as equally important, that staff interact and communicate with guests
Featuring local favourites from Chinese, Malay, Indian and Pastry kitchens, Makan Kitchen's Saturday Hi-Tea promotes a pleasant leisurely few hours of Malaysian culinary exploration. Not only does each cultural section boast its own dedicated chef and team, but some highly desirable cooking equipment too. I bet many a cook, amateur and professional, will have a fond eye for some of the machinery the kitchen crew are lucky enough to work with in these kitchens.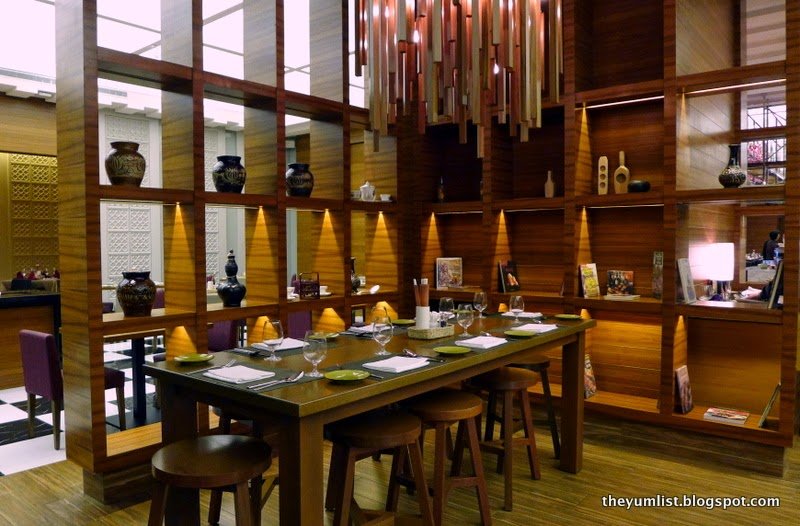 Seating
I've recently written about the concept, setting and fabulous staff occupying Doubletree by Hilton Johor Bahru's all day dining restaurant,
so see more on those here
. Today we take a photo journey through some of the specialties, not to be missed, in each section.
Malay Section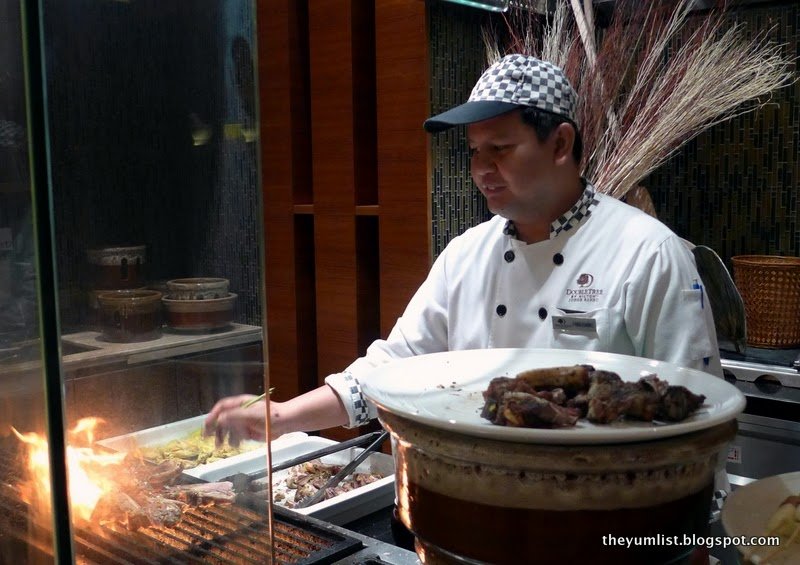 Chef Azlan in the Malay Section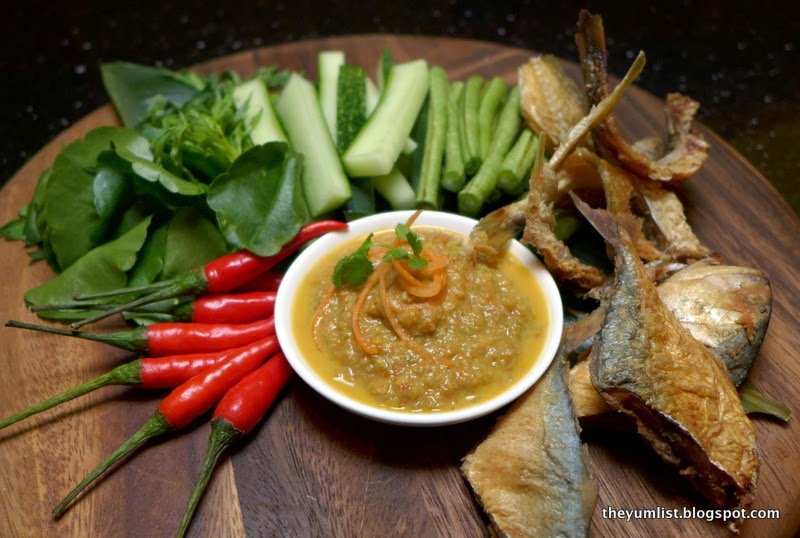 Variety of Salted Fish: aneka ikan masin. Local Salad Veggies: aneka ulam ulaman. And, a very spicy Sambal Belacan.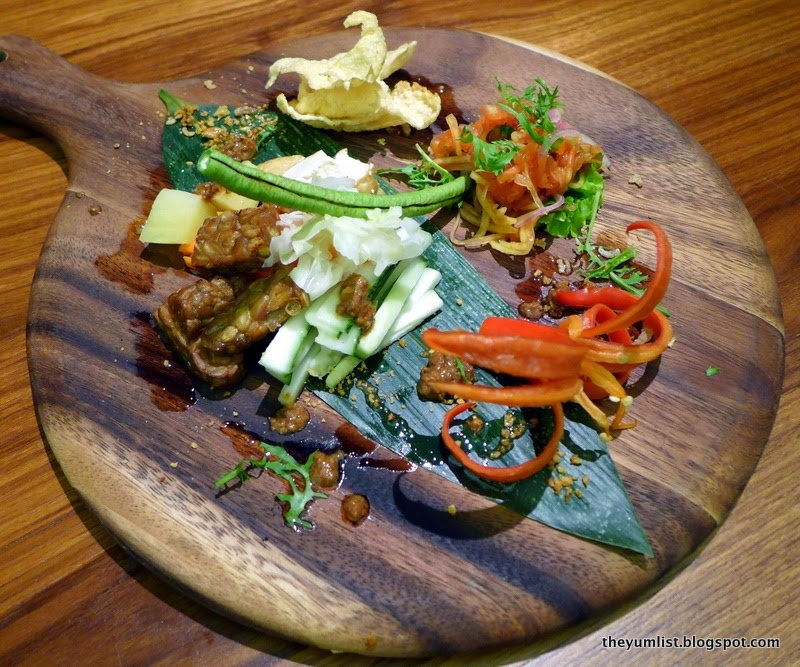 Gado Gado Salad, and Young Papaya Salad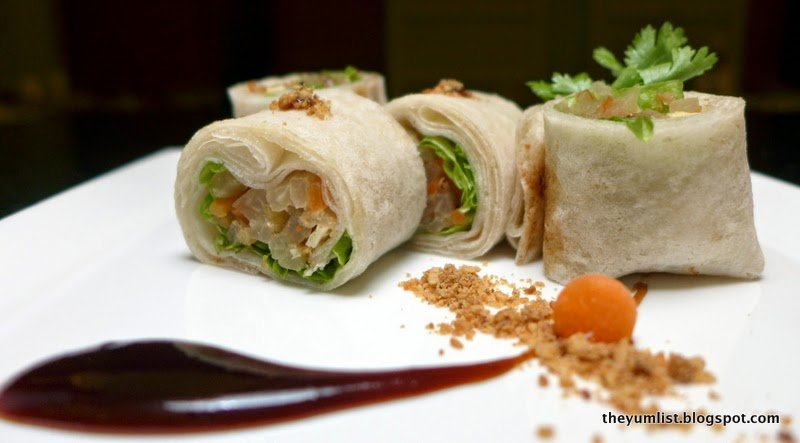 Popiah – made on the spot as requested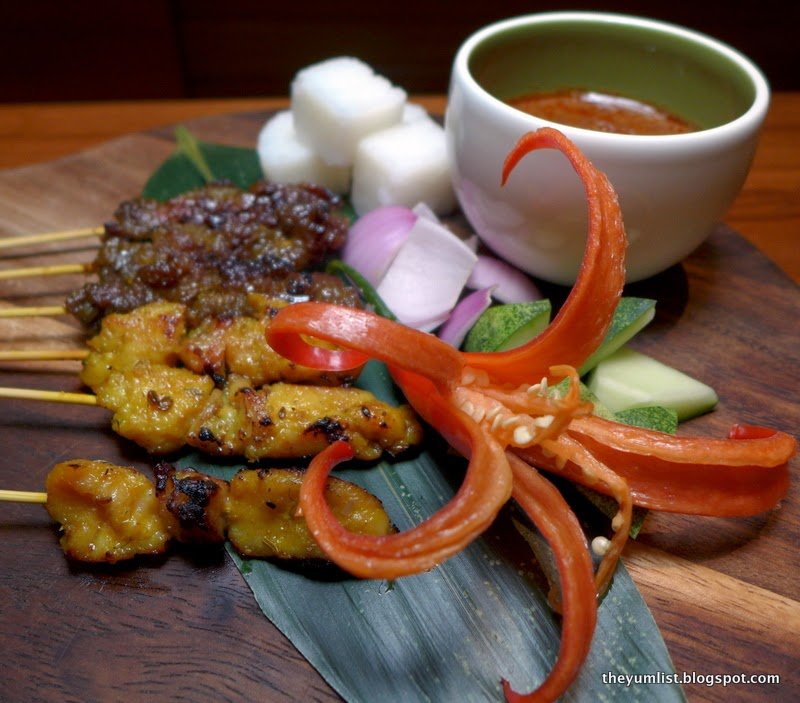 Mixed Satay with Peanut Sauce and Condiments
Indian Section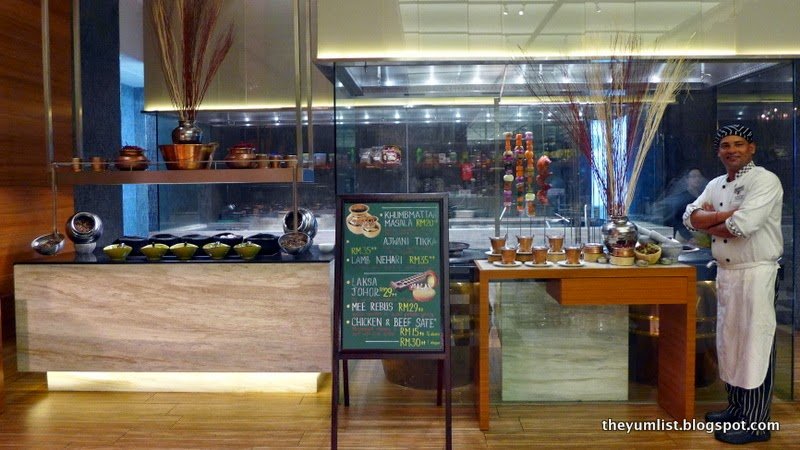 Chef Rajendra head of the Indian kitchen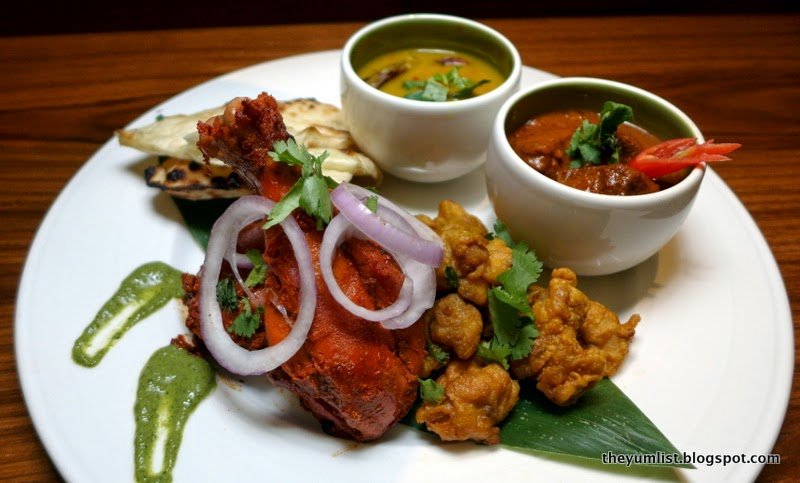 Chicken Tandoori, Naan Bread, Lamb Roganjosh, Dhal Curry
Chinese Section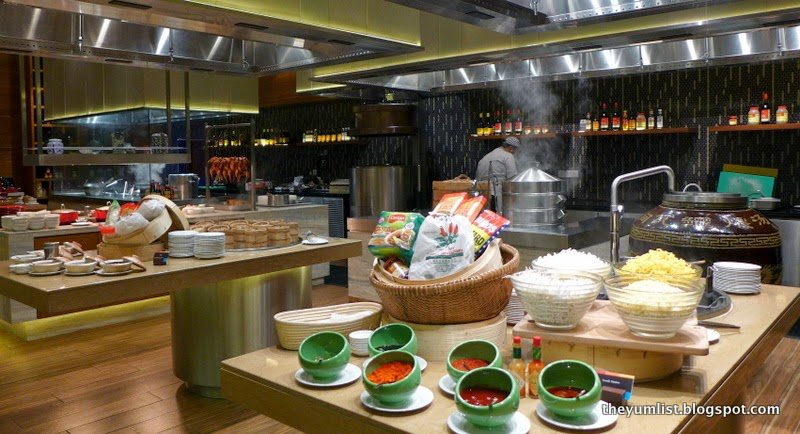 Chinese Section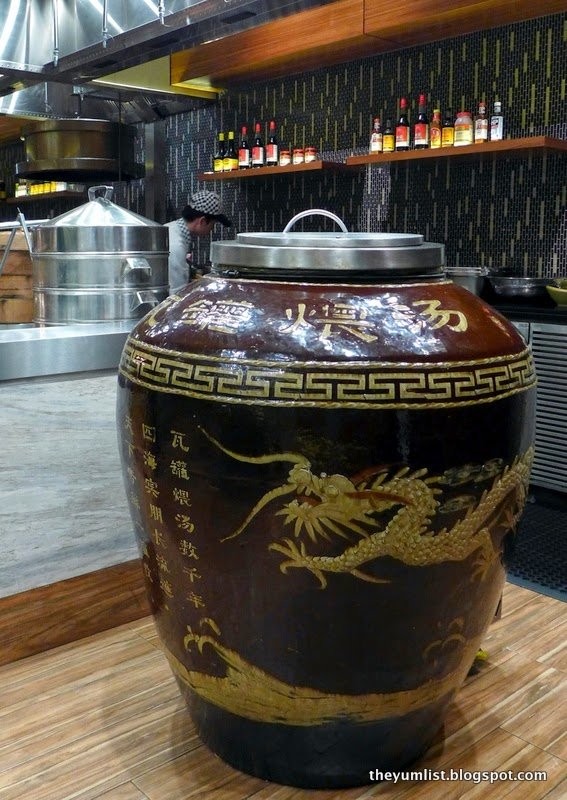 Specialized Cooking Pot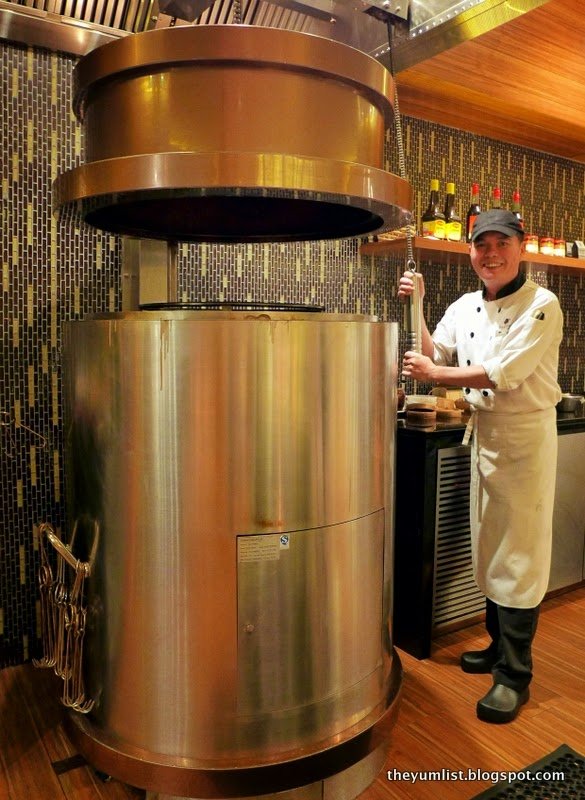 Chef Bong – In charge of the Chinese section and speciality cooking equipment
Hainanese Roasted Chicken Rice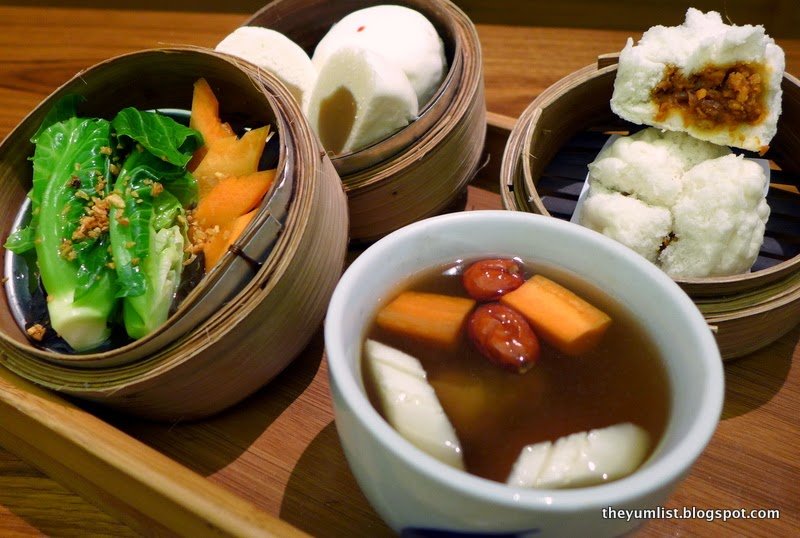 Assorted Pau: sweet lotus and chicken char siew. Loh Hon Chai: stir fried mixed vegetables. Double Boiled Herbal Chicken Soup.
Pastries and Sandwiches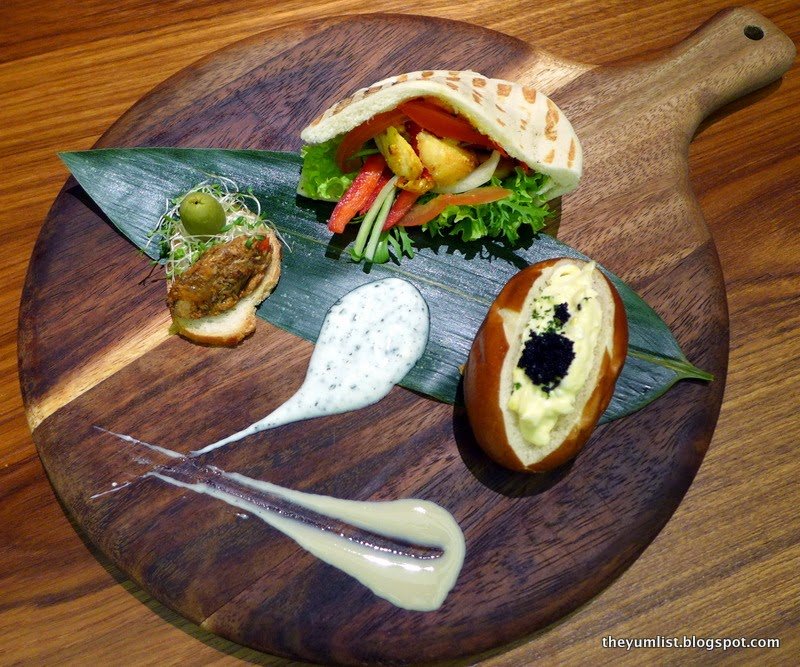 Chicken Shawarma in Pita Pockets, Mini Bread Rolls, Open Face Sandwiches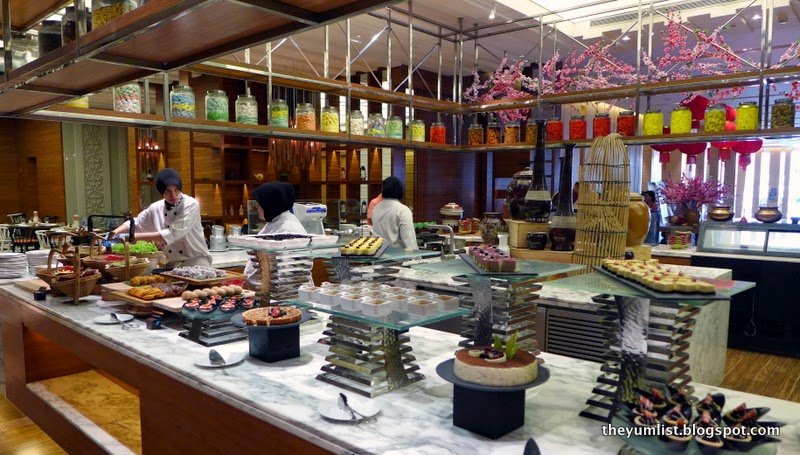 Desserts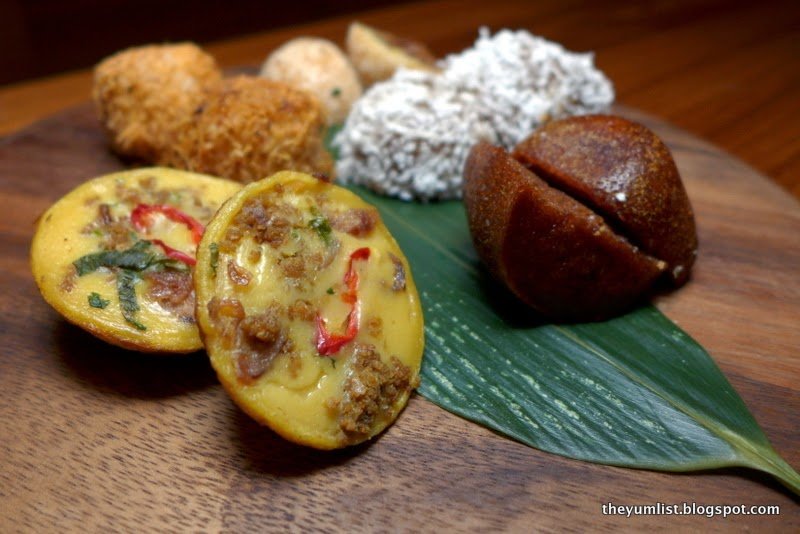 Assorted Malay Kuih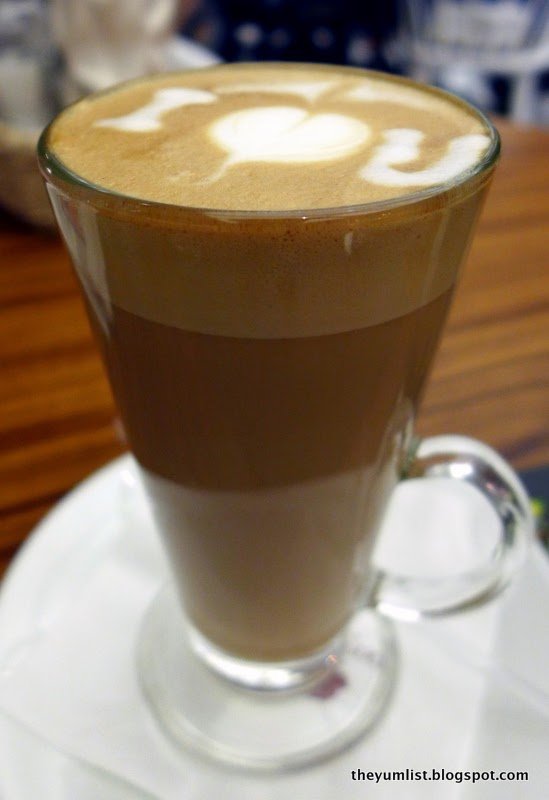 Latte
Hi-Tea is available Saturdays and Public Holidays from 12:30 – 4pm. It's priced at Rm58++ per person.
Reasons to visit: great spread of local cuisine, a one-stop shop for trying Malaysia's specialties in a hygienic, air-conditioned and very friendly environment.
Makan Kitchen
Doubletree by Hilton
Hotel Johor Bahru
12 Jalan Ngee Heng
Johor Bahru
80000
Malaysia
+6 07 268 6868