Malacca has been moving and shaking with some exciting new openings over the past year. One such development that has seen much success is the launch of La Bodega. This well-known brand has been a beloved haven for those in KL for many years now, providing a comfortable place to meet friends over wine and tapas or a leisurely breakfast. Now Malacca residents and visitors too have access to a little taste of Spain right on their doorstep.
Located on the ground floor of The Shore Shopping Gallery, the restaurant and bar takes up a sizable corner of the mall. Opening up to a fountain and garden, al fresco seating is popular, especially as the sun begins to release its hold on the day. For a meal during the midday heat however, our preferred spot is in air-conditioned comfort by the glassed wall, where we're still afforded an outdoor outlook, minus the warmth. After a day of sightseeing, or if we lived here an after work appointment, the stools at the bar would be kept snugly warm by our bottoms.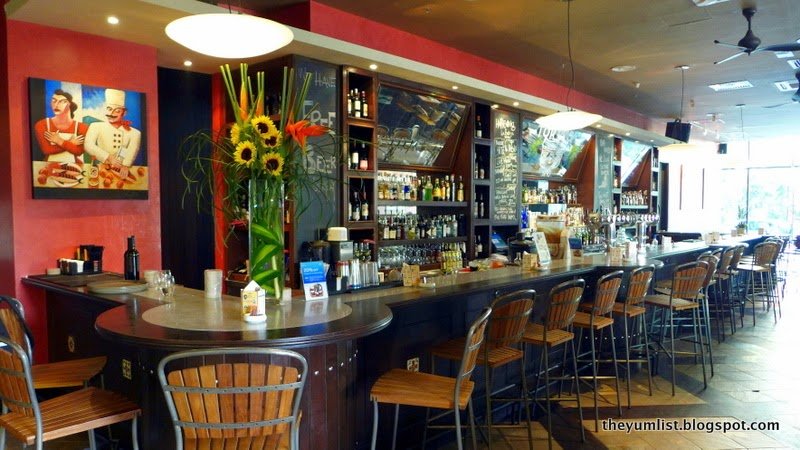 The Bar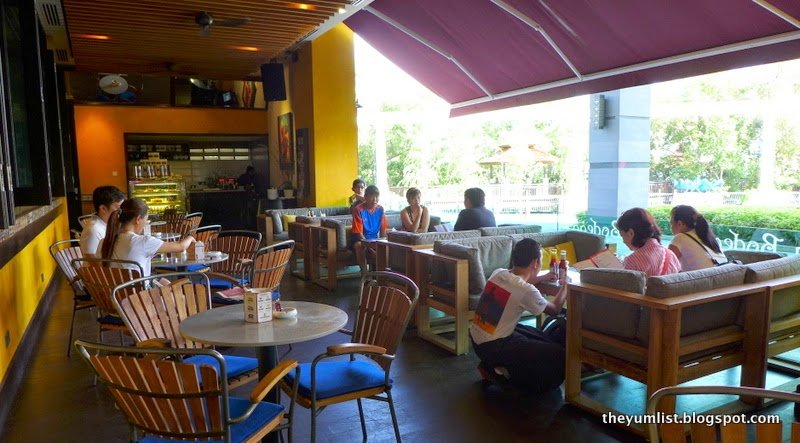 Terrace
We visited last December not long after the soft launch and  were impressed by the quality and variety of food and beverage available. The newly appointed Spanish Chef Basilio Martin had certainly spruced up La Bodega's offerings, giving the dishes an unabridged makeover of authenticity. Some of our favourites were Mediterranean Style Seafood Soup, items from the Josper Grill and chef's Fish of the Day. You can find a
full review of the menu with prices and photos via this link
.
We returned for the Grand Opening this April 25, 2015, which saw invited guests from around the country celebrate in vibrant Spanish style with free flowing drinks, a seemingly interminable offering of food, and live entertainment.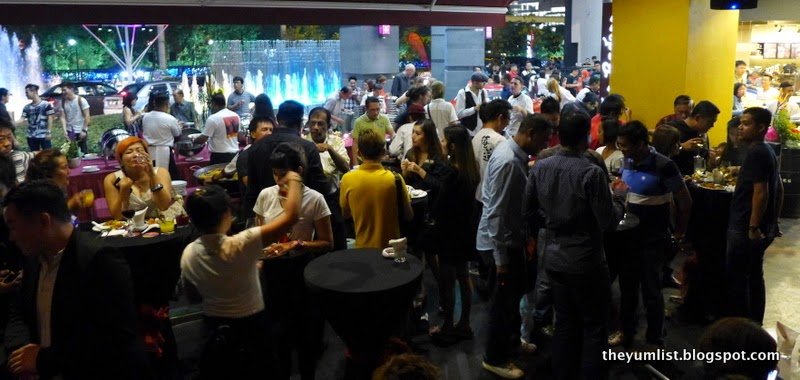 A Very Happy Crowd
We quenched our thirst with wines from Torres Viña Brava and La Bodega's Signature Red Sangria. Others chose icy cold draught beer pulled from shiny new beer taps at the bar.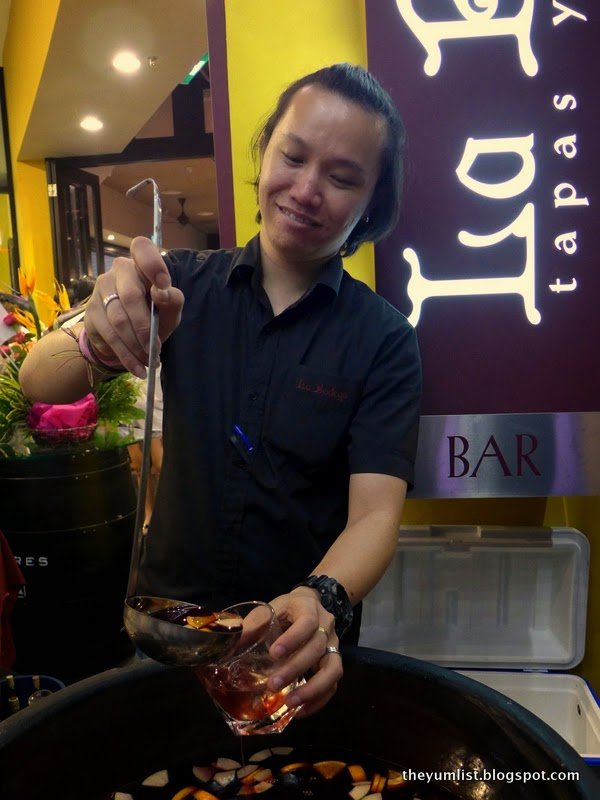 Signature Red Sangria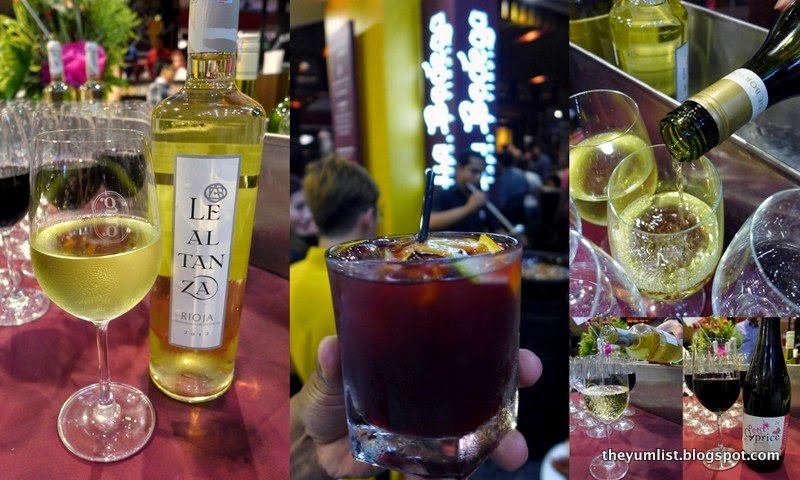 Free Flow Drinks
Of course Paella, preparation of which is entertainment in itself, was a star of the culinary offerings. Both Fideua (a noodle based version) and Arroz Negro (black rice), even though made in enormous paella pans, seemed to disappear mere minutes after cooking completion. These savoury delights were constantly remade and refilled throughout the evening. A glass of red and a plate of paella and I'm more than satisfied. Hubby relished however in trying the line-up of cold and hot tapas, and meats hot out of the Josper Grill. Finely shaved cold cuts and Manchego cheese with membrillo (quince fruit paste) had him raving, as did the flaky cod simmered in roasted red peppers with a bite of chili.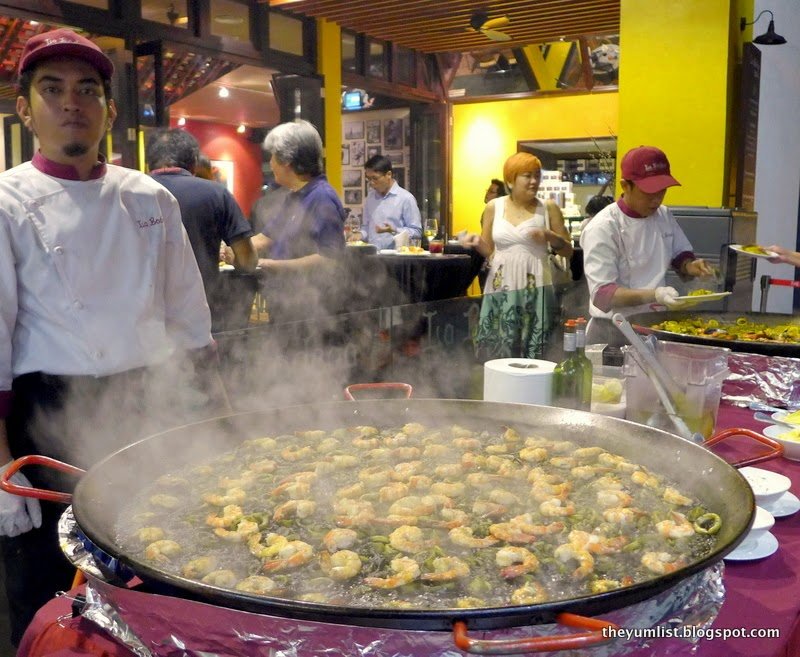 Arroz Negro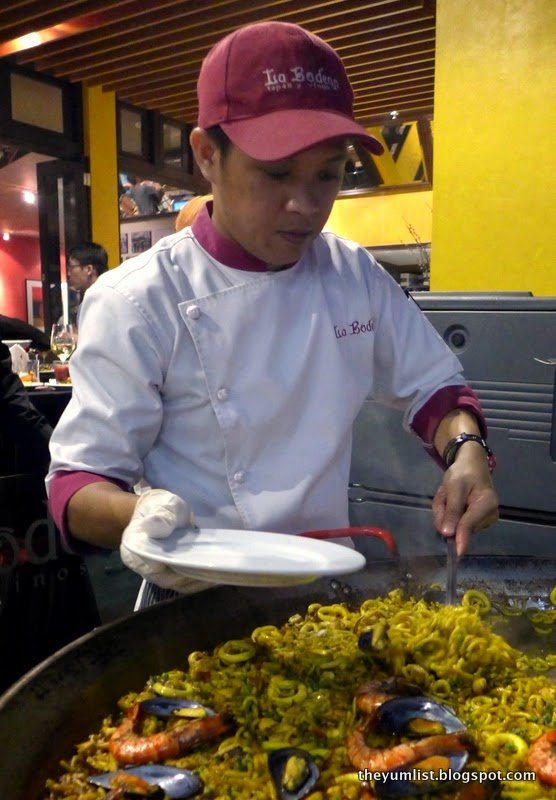 More Fideua? Yes Please!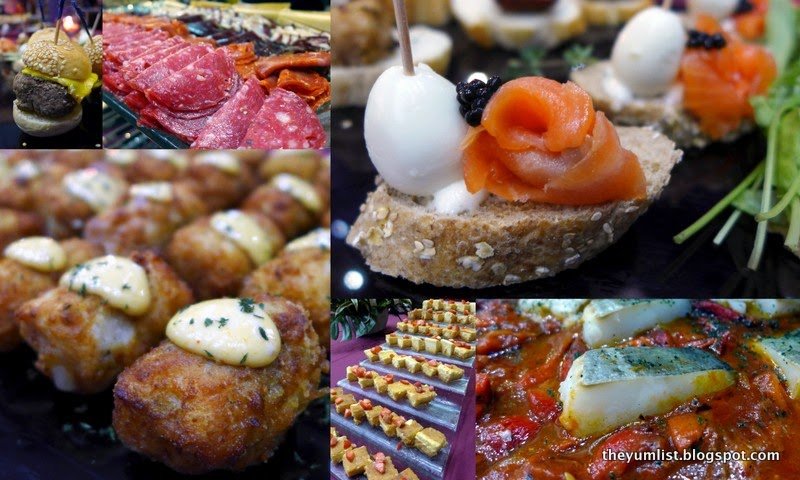 Endless Array of Tapas
Food and drinks were accompanied by a lively team of entertainers. Kicking off the evening, the Volando Boys, dressed in traditional Spanish attire, imbued energy and passion into the air as they serenaded guests with their acoustic rhythms. Flamenco dancers kicked up their heels and enticed
a number of spirited guests to join the fun, and the late night session was taken over by DJ Augie spinning some soulfully funky tunes.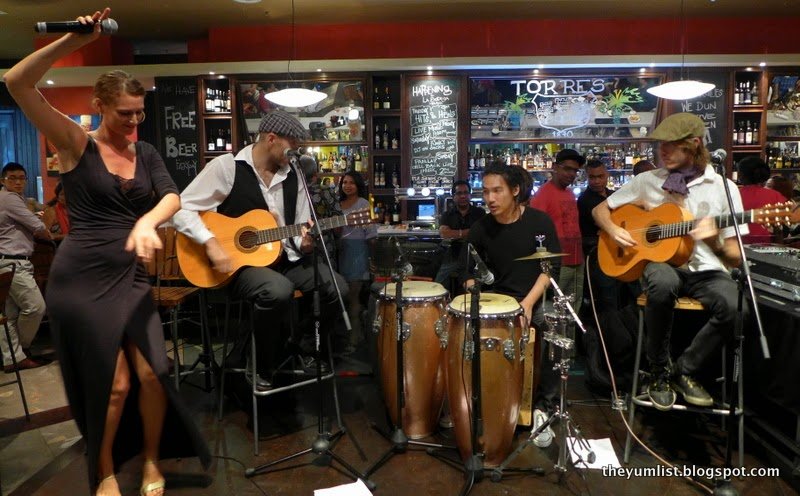 The Volando Boys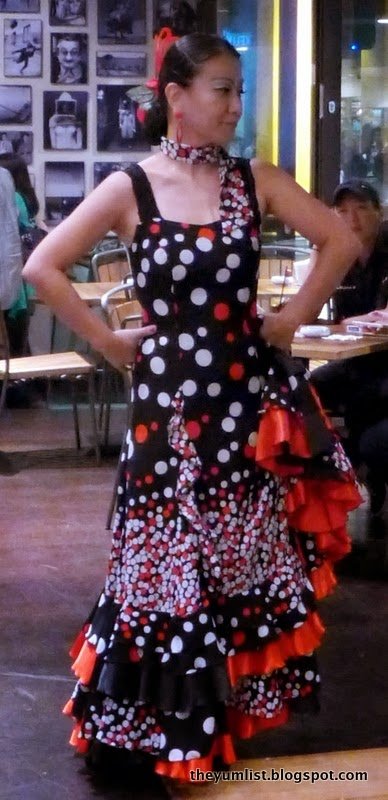 Flamenco Dancer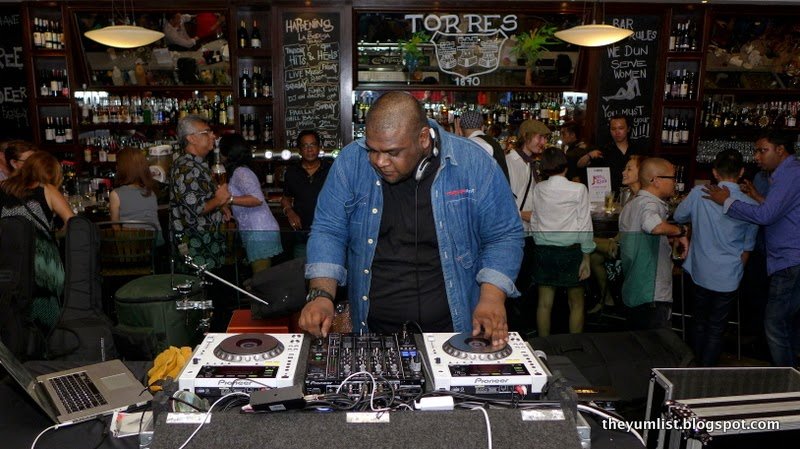 DJ Augie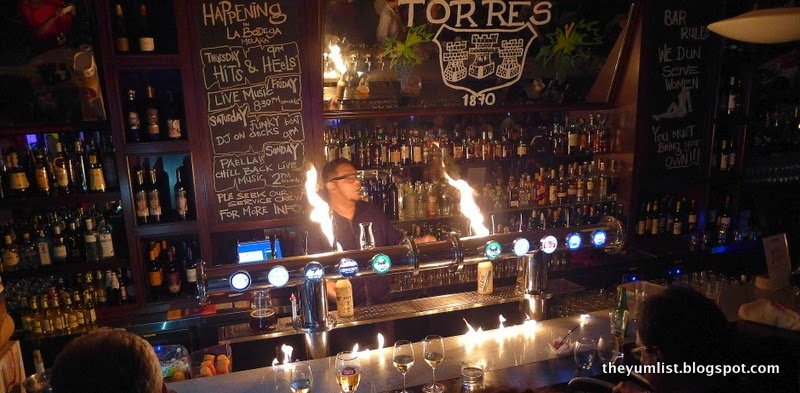 The Barmen Joins the Entertainment with a Fire Show
La Bodega is a contemporary and relaxed location for all-day dining and entertainment. Conveniently positioned in The Shore Shopping Gallery, parking and access is a breeze. An attractive space, friendly service and comprehensive menu make it a fine addition to Malacca's food and beverage scene.
Reasons to visit: relaxed yet chic vibe; quality offerings across the day from breakfast, to tapas, to a full meal; Mediterranean Style Seafood Soup; items from the Josper grill; chef's fish of the day.
La Bodega
Lot GF-09, The Shore Shopping Gallery
Jalan Persiaran Bunga Raya
75300 Melaka Tengah, Melaka
Malaysia
Open daily 9am – 1am
Pork free