Planted in the thick of the flourishing jungle, four open-air couple's spa pavilions make up The Datai Spa. The gentle flow of a streamlet, tweeting of birds and mystifying soft chatter amongst the trees supply a calming background that no relaxation CD could equally mimic. Air is fresh and clean: just as much part of healing as the treatments themselves. We can't help but indulge in a session here.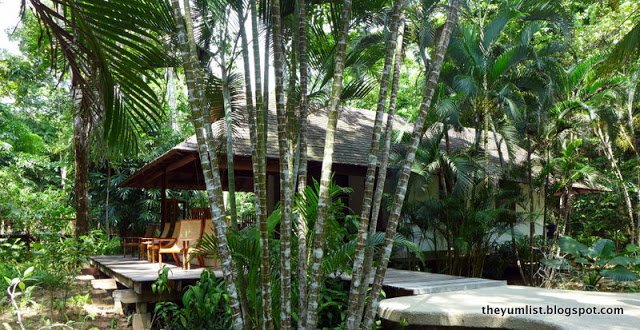 The Datai Spa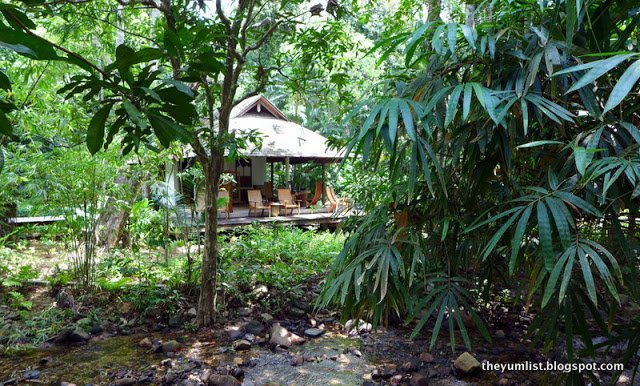 Enclosed in the Jungle
Early morning and late afternoons/ evenings are the best times to be out and about on a tropical island. The mid afternoon tends to be the hottest time of day, and as such serves to be an ideal period to escape the heat with a relaxing spa treatment. We've signed up for two 90 minutes massages at The Datai Spa.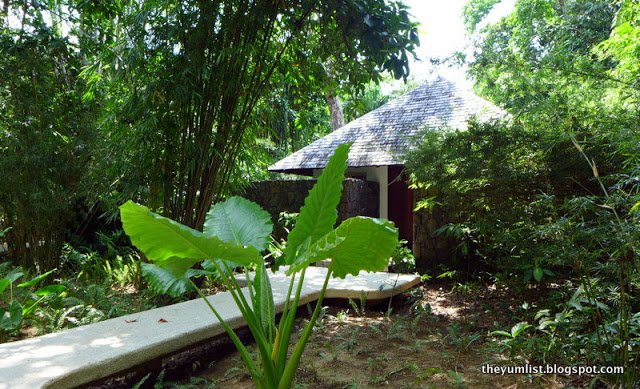 Private Spa Villa
Hubby predictably rambles a long story to the polite consultant about how hard he works out: he's a 'tennis player (and coach) and very fit' and blah blah blah and so needs something to relax his 'tight sport-strong muscles'. The Kuat Massage (90 min RM490) is recommended, as it's a deep tissue massage promising to release tension and toxins and increase circulation. Hubby afterwards reports that essential oils were used to mark pressure points and deep strong strokes eased the tightness of his muscles.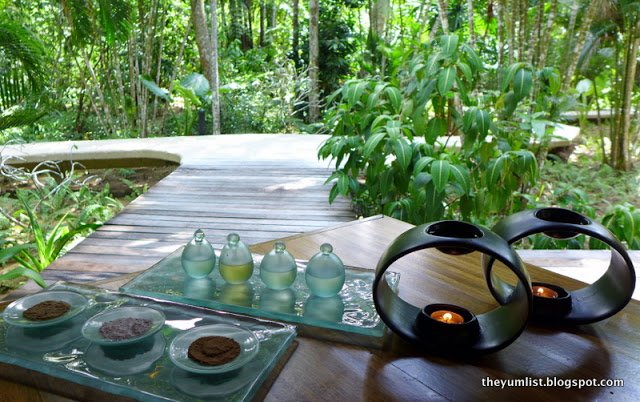 Choice of Oils and Scrubs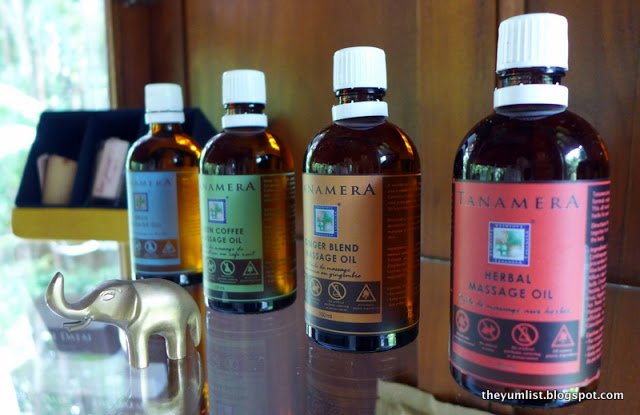 Tanamera Products
The Tungku Batu is their signature hot stone treatment and the Sederhana, their Thai style massage. I choose however the Lembut Massage (90 min RM490) for its pledge to encourage a sense of calm and 'nourishment to my being.' A blend of herbal oils lubricates my masseuse's powerful hands in long soothing strokes. While the pressure is strong the experience is overall relaxing and I find it a flawless way to pass an afternoon.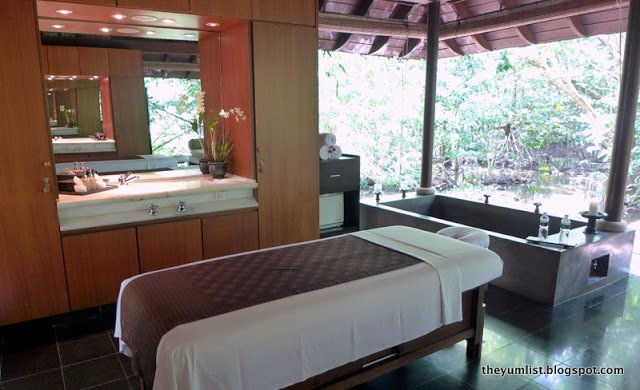 Spa Villa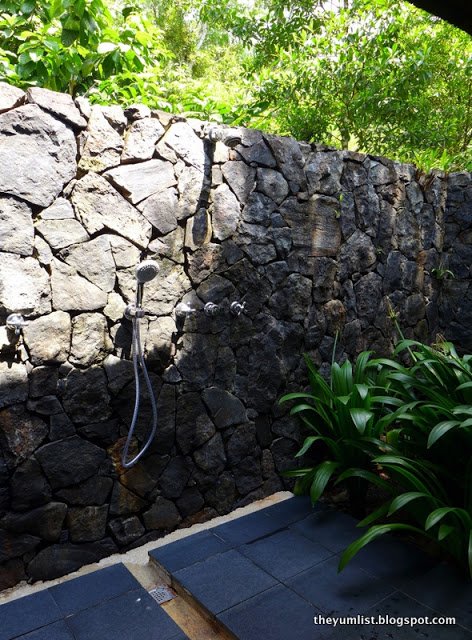 Outdoor Shower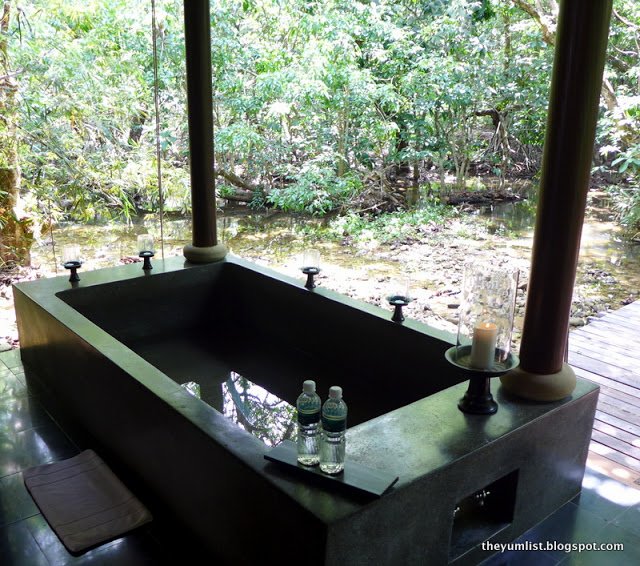 Bathtub
Gradually awakening from our idle state, we sit on the patio of our private spa pavilion, sipping refreshments, thanking Mother Nature for her beauty and The Datai for allowing us to savour its bounty.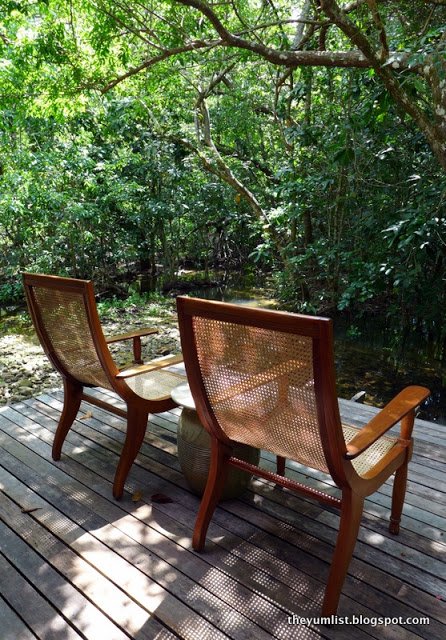 Spot to Relax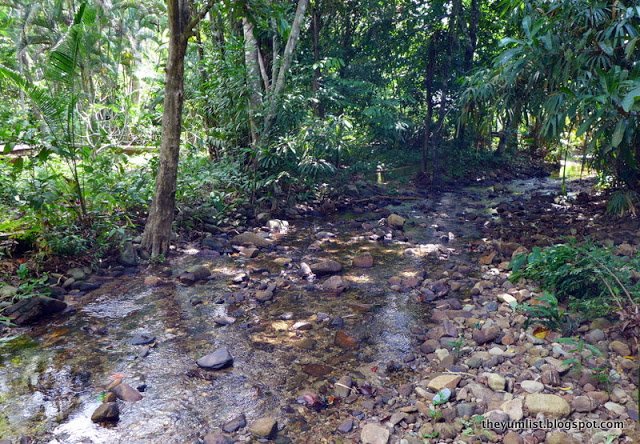 Creek View
Reasons to visit: stunning location in the jungle over the creek; open-walled spa villas; variety of treatments; wonderfully relaxing setting.
The Datai Spa
The Datai
Jalan Teluk Datai
07000 Pulau Langkawi
Kedah Darul Aman
Malaysia
+6 04 9500 500