Kirsten Durward and Monica Tindall
Happiness comes in many forms, one of which for me is finding a great deal. Since the demise of Mediteca's Wine and Cheese Happy hour, I've been languishing for want of somewhere to end the week with panache. But Quivo's new Happy Hour deal would seem to offer a great alternative.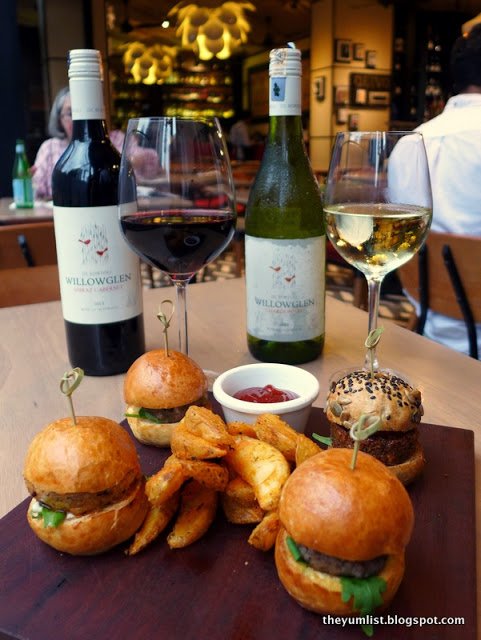 Quivo is a funky, welcoming buzzy eatery which offers the convenience of being at Pavillion without the sense of being in a mall. We all love their great value tasty food, but double bonanza – with their new happy hours on any night of the week from 4 'til 8pm our wine and cocktail drinking urges can be reasonably appeased.
Two cocktails for RM26+ must be one of the best deals in the city, and Quivo caters for both sweet local tastes and more discerning international drinkers. We select three refreshing options for this sultry evening, but I must impress on you, that unlike some venues, the cocktail deal applies to any cocktail on the menu.
Apple Martini
I really enjoy this twist on the classic with a gin base in place of vodka. The freshly pressed apple juice is divine and has just the right zing of tartness for us and Monica thoroughly enjoys grappling with the sliced apple garnish, for what she claims is the 'freshness' but we all know is ensuring the last vestiges of alcohol that have soaked into the fruit.
Apple Martini
Mediterranean Margarita
Margarita infused with Sauvignon Blanc sounds intriguing.  This turns out to be a long drink with plentiful tiny chunks of fruit through it. Light and refreshing after a hot day, we find this reminiscent of a white sangria.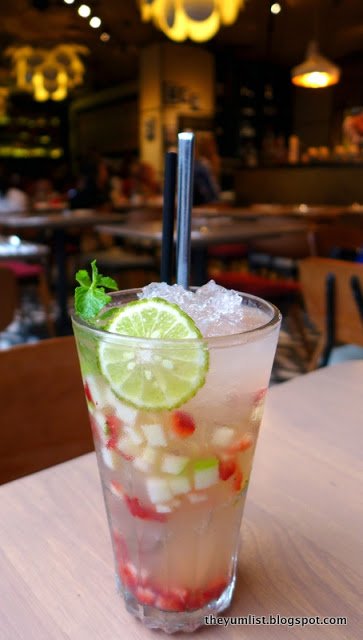 Mediterranean Margarita
Mojito
A good interpretation of Caning's favourite classic. Nice and limey, not too sweet and just enough mint to give it that proper balance.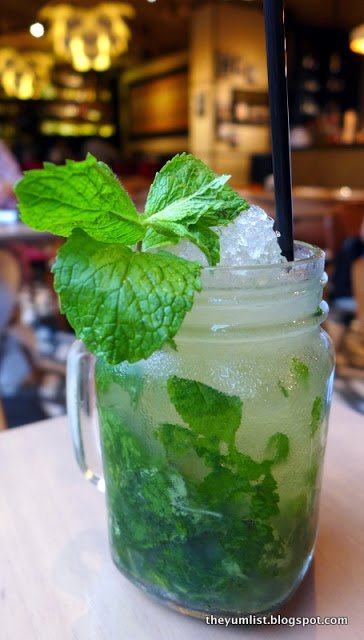 Mojito
Two glasses of wine for RM28+ was always going to get my vote, but we are pleasantly surprised with the quality of the house pourings at Quivo. Both wines are South Australian (always a good sign) Willowglen De Bortoli. The red is a slightly smoky and peppery shiraz cabernet, and the white is a delightfully clean unwooded chardonnay that avoids being too big and buttery. Both are good drinking wines, but also accompany the range of dishes on offer well.
Beer drinkers should also be pleased with the choices of:
Carlsberg at RM13+ glass, RM19+ pint
Hoegaarden at RM22+ glass, RM30+ pint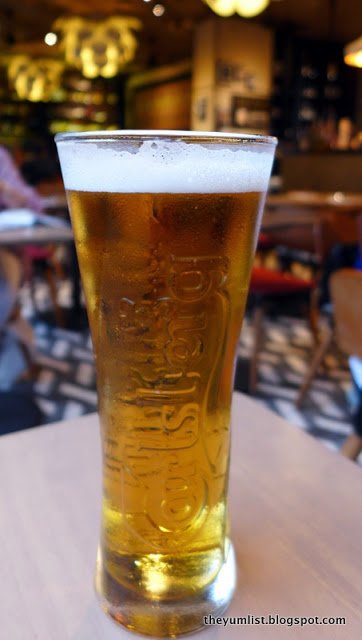 Carlsberg
And remember boys – while beer bargains abound, this is someplace you can take your date and keep them happy too.  But Quivo's generosity is not yet over. For to fill your tum as you sip, you can feast on your choice of four mini burgers for only RM20+.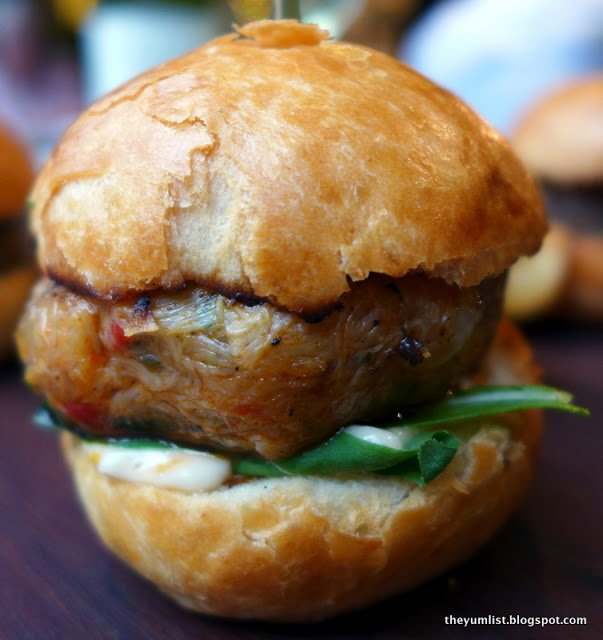 Lamb Slider
In order to be sure of the choices we were forced to try all four. Something for every taste, including a vegetarian option of a lovely dense falafel burger on a multigrain bun, which had Monica in ecstasies.  Seafood lovers should try the Dundas crab cake on a soft buttery brioche. And meat eaters can feast on a traditional Wagyu beef burger or a cumin spiced lamb loin patty, my personal favourite.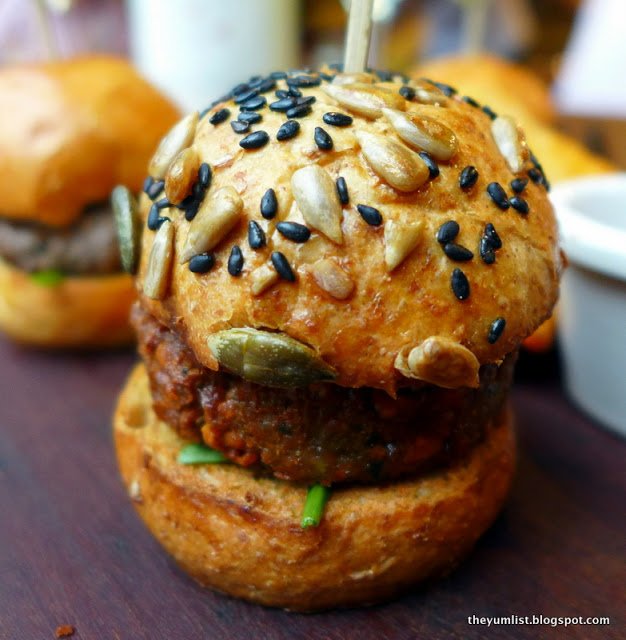 Vegetarian Burger
Reason to visit:  Great value happy hour with a good selection of drinks. Need I say more?
Quivo
Lot 3. 09. 02,
Level 3, Pavilion,
Kuala Lumpur 55100,
Malaysia
+6 03 2141 7711