Monica Tindall
A luxury romp in Dubai must start and end with a classy transfer, and Connection Chauffeur has a range of luxury vehicles to get us around the city in style. Our much anticipated four days of extravagance sees us taking in aerial views of the city in helicopters, gliding up the Dubai Creek on in a state-of-the-art vessel, dominating the highways on Harleys, and conquering the desert dunes in vintage museum-quality Land Rovers. It would only be right to open with grandeur and finish with an outrageous conclusion, and for this, Connection Chauffeur is unbeatable.
A little over five years old, Connection Chauffeur was established to bridge a deficit in the industry of transport services in the United Arab Emirates. Their luxury fleet of VIP stretch limousines, luxury cars as well as economy sedans, makes even the most motor moronic envious. Both those in the know (hubby) and those clearly not (me) appreciate the cast of performers.
Our bold beginning sees a smartly dressed driver awaiting our arrival with a name board at the airport. Escorted to a Phantom Rolls Royce (the alliterated reverberates off tongues with the promise of exclusivity and sophistication), we try to conduct ourselves with an air of worldly cultivation. The novel sensation however soon kicks in and we snap as many photos and selfies as we can before having to depart from the curb.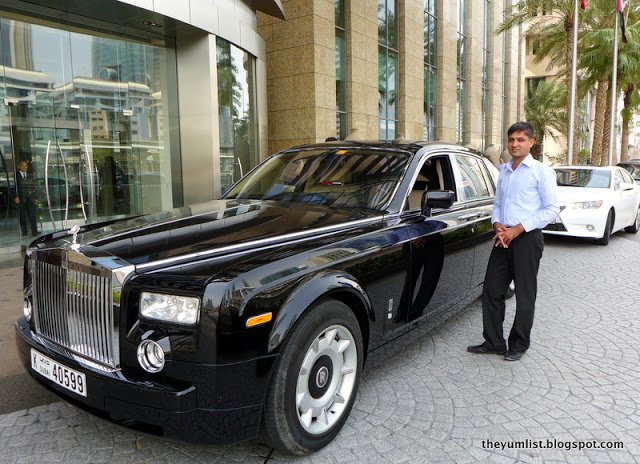 The interior of leather and wood is shielded from outside eyes with sliding curtains on the back windows. Rear-hinged, or coach doors, give that photo moment of a celebrity-stepping-out-of-the-vehicle shot, and the distinctive front grill identifies the Phantom Rolls Royce from the rest of the line-up.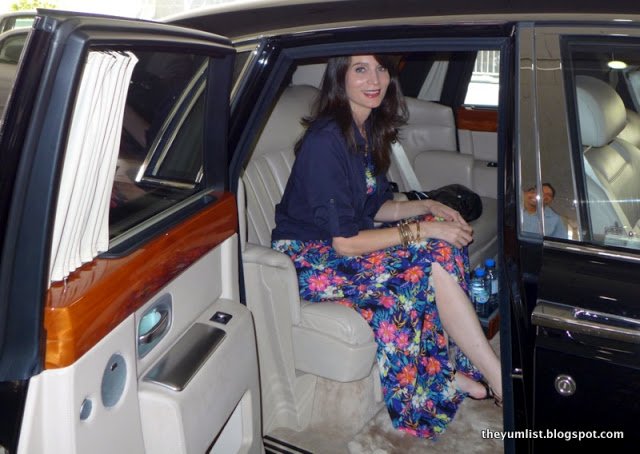 The Photo Op with Back-Hinged Doors
Safely delivered to our
hotel
, we consider our transport options for the rest of the stay. Besides chauffeured and rentable luxury cars, yachts and helicopters are also part of Connection Chauffeur's scope. For those wanting to experience it all, a promotion is currently available offering land, sea and air extravagance in a trio of opulence.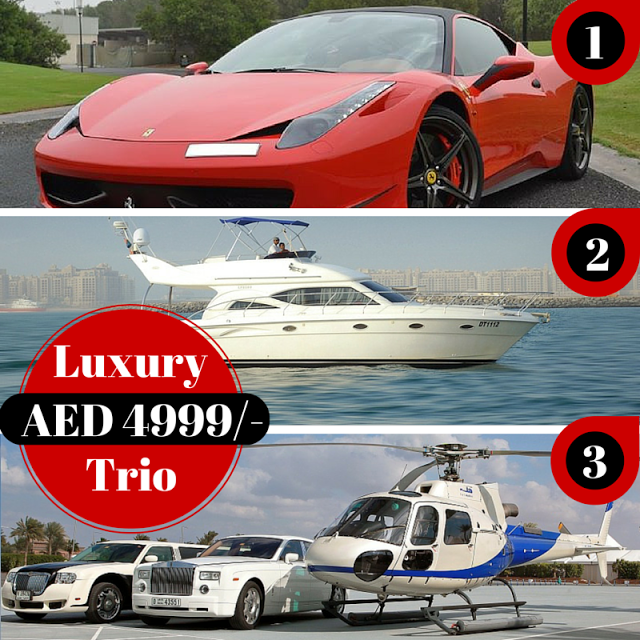 Luxury Trio Deal
Our fairytale story in the land of the Arabian nights culminates with an exuberant ending. A wickedly flamboyant stretch LA Party Limo is our carriage for the return airport transfer. The extended chassis of traditionally black paintwork is cheekily spruced up with a strip of red and orange flame and an image of the Statue of Liberty. After playing around with the flat screen TV, party lights and music volume controls, we settle in for the ride with a chilled beverage from the iced compartment in the front, and communicate with our driver (hidden by a partition) via intercom. He suggests a lap of the city before setting en route to the airport. We're happy to oblige.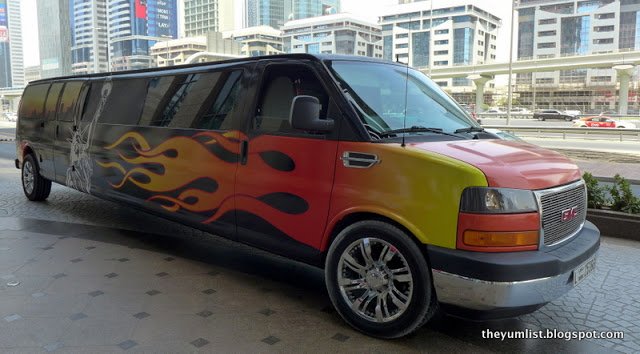 LA Stretch Party Limo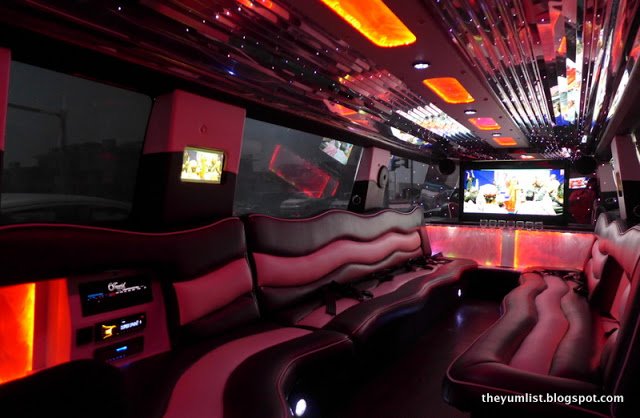 Inside the LA Stretch Party Limo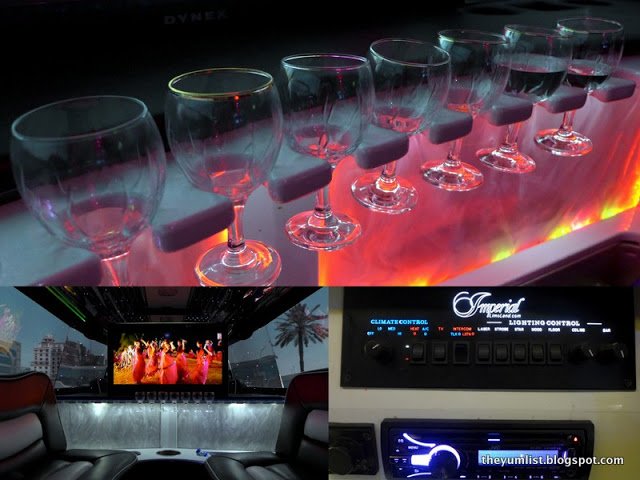 Glasses, Giant TV and Ambience Control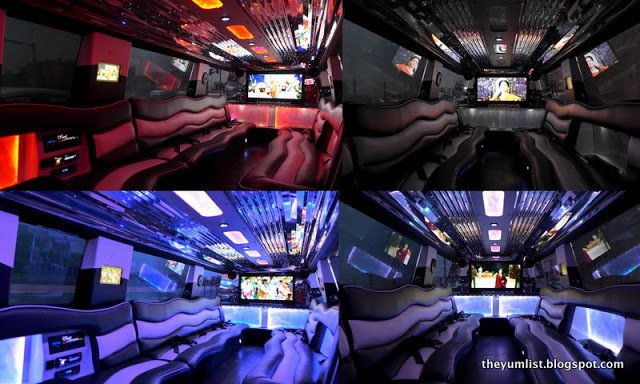 Changing Ambience
The heroine and hero of this account, however, don't live happily ever after in a life of domesticity. Rather they grab another bottle of Champagne and set off on further festive frolics living every minute to the max with Connection Chauffeur ensuring their ritzy arrival and flashy departure on every visit to this sensational emirate of Dubai.
Connection Chauffeur, Inc.
+97 150 1010 546
P.O. Box 214667
Dubai
www.limo-uae.com/