The Yum List recently spent a delicious five days in the City of Angels. Here's a summary of our favourite finds in Bangkok.
(click on the links for full details)
Where to Stay in Bangkok
Shangri-La Bangkok
resides on a prime riverside plot, next to the BTS skytrain, river taxi and within walking distance to numerous conveniences. Rooms are charmingly decorated with local influence of warm hues of gold and ambers, and contain all the amenities you'd expect of a 5-star property to make a comfortable stay.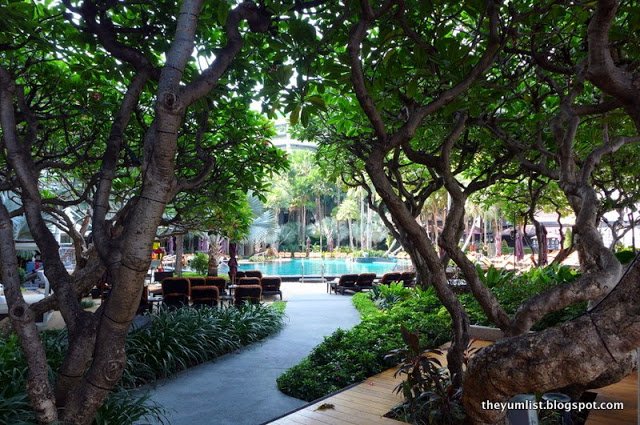 Shangri-La Bangkok
Sofitel So Bangkok
is one of the most chic stays in the city. Overlooking Lumpini Park, greenery is a foreground to the city skyline. Choose your room design: water; water; metal; or earth and get ready to soak up contemporary Bangkok in style.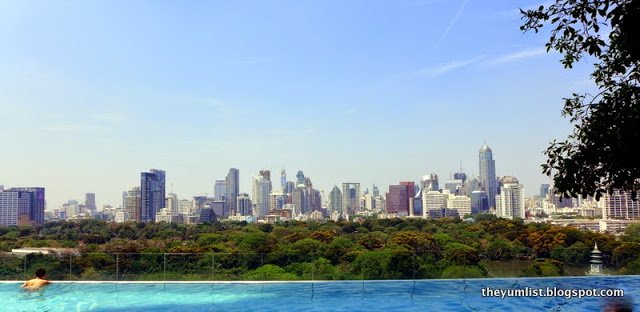 Sofitel So Bangkok
Chef Peter, of The Yum List team, recommends his pick as the
W Bangkok,
for its hip design, sense of fun and fabulous cocktails.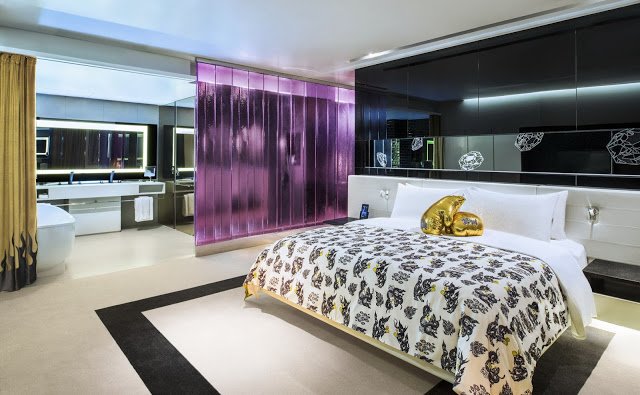 W Bangkok
Where to Eat and Drink in Bangkok
We were excited to see just how many spots Bangkok has snagged in the 50 Best Restaurants in Asia list. On this short visit we managed to get to two of them, and can highly recommend both.
Nahm
, housed in the Metropolitan Hotel showcases superb ingredients put together with meticulous technique.
Issaya Siamese Club
narrates Thai cuisine with voguish flare, and the setting in an old bungalow attentively accoutred in vintage décor is well worth the quest to find.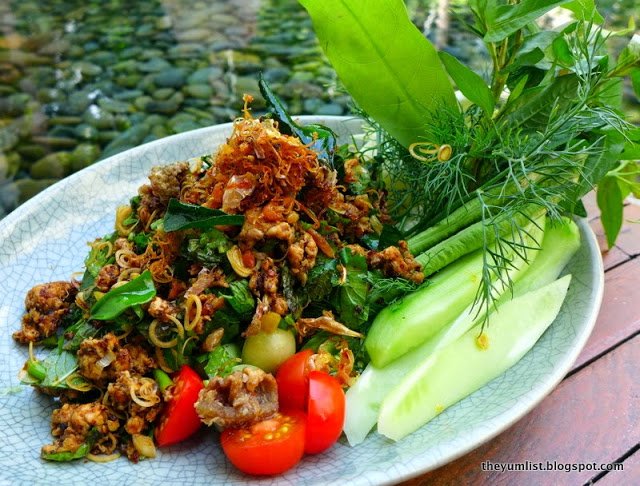 Nahm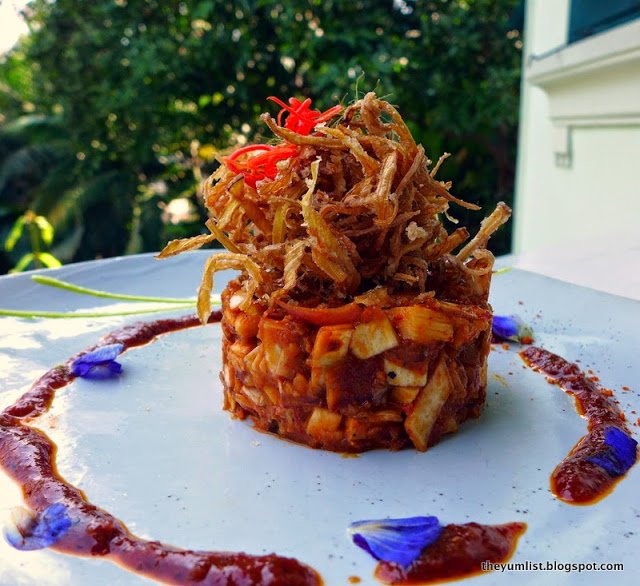 Issaya Siamese Club
Hemingway's Bangkok
, a relatively new kid on the block is packed most evenings with expats seeking good value high quality food and beverage. This beautiful, near century old bungalow, oozes character in its diversity of rooms and verandahs, and in its short two year lifespan has become one of the most popular restaurants and bars on the Sukhumvit strip.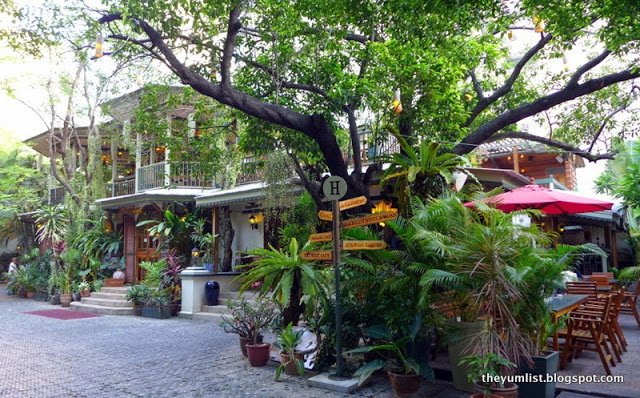 Hemingway's Bangkok
It doesn't matter that
Iron Fairies
is known amongst some as having the best burger in Bangkok. The ambience is so unique that it would be of no consequence if the menu was solely broccoli and beans, the crowds would still throng. Decked from floor to ceiling with tiny bottles of "fairy dust," donned with secret doorways and hidden passageways, and adorned with countless metal sculptures of surreal creatures, visitors could spend hours taking in the space.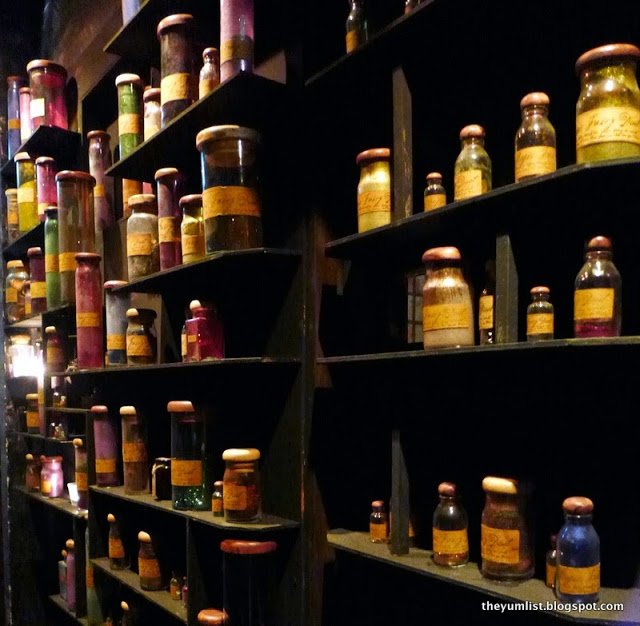 Hidden Door in Iron Fairies
Bangkok seems to have aced the rooftop restaurant/ bar scene having close to 20 sites for view-lovers to choose from.
Park Society
is a newer space overlooking the park and offering a great a la carte menu, while
Vertigo Grill and Moon Bar
is a classic keeping up its standard and magical ship-sailing-in-the-sky-like ambience.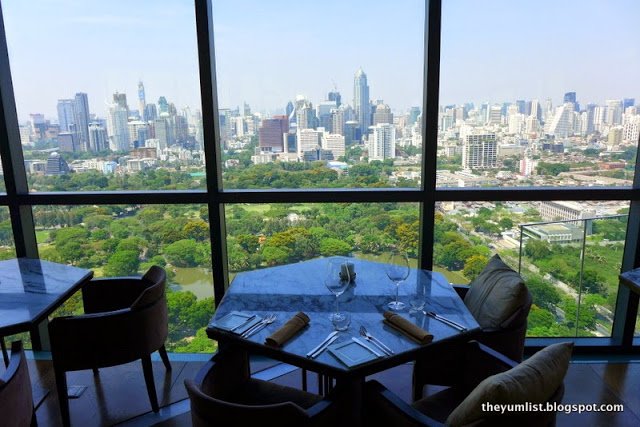 Park Society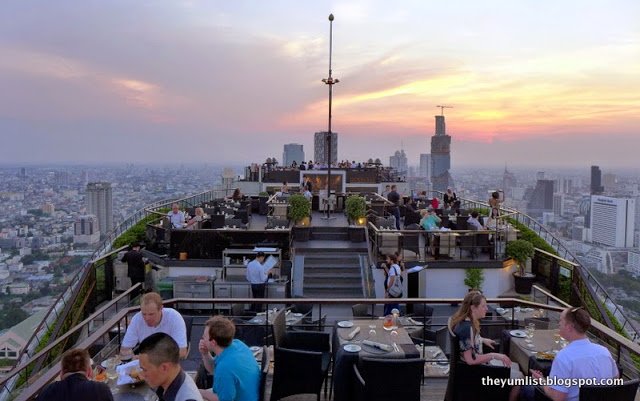 Vertigo Grill and Moon Bar
For those not so fond of heights, an elegant dinner floating along the waters of the   Chao Phraya River, might be more your cup of tea. Cruising past many historical buildings and monuments on the
Horizon Cruise,
such as the Grand Palace and Temple of Dawn, guests enjoy an overview of some of the sites that make up this alluring city.
Horizon Cruise
I do love my scones and cuppa in the afternoon and as such have partaken in an extravagant amount of afternoon teas. Shangri-La's
Golden Birdcage Afternoon Tea
however is one of the best of which I've indulged. From staff uniformed stylishly in sleek outfits complete with fascinator, to unique presentation in a giant golden birdcage, to exquisite bites, the experience is unrivalled.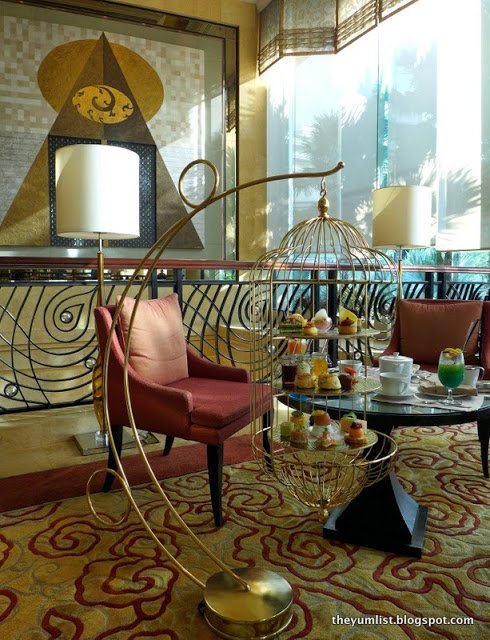 Golden Birdcage Afternoon Tea
Bangkok is another city where it seems for every item we tick off our list of visits, we add another three. This too is a city to which we will return, so please leave your comments with your hot picks for our next trip below.