The coffee culture on the Gold Coast has grown from strength to strength over the past half decade. Every year when we return we discover new places and find more people passionate about their craft. Here's our most recent list of favourite spots to grab an excellent cup of coffee on the Gold Coast.
Black Coffee Lyrics has been a love of ours since first opening a few years back. Using their own blend of locally roasted beans, they are one of the pioneers on the Coast to introduce cold drip and specialty coffees. It's not just about the coffee here though, a gourmet line-up of deliciousness provides a solid back up. At lunchtime don't miss the Brooklyn – pulled pork in sweet, tangy, sticky BBQ sauce with shredded cheese and coleslaw on a soft white bun. Vegetarians should be equally happy with the Washington DC – roasted pumpkin, sun-dried tomatoes, pesto, rocket and cashew-nut cheese on toasted wholegrain bread. And as digestive… do order the Espresso Martini made with their very own coffee liqueur.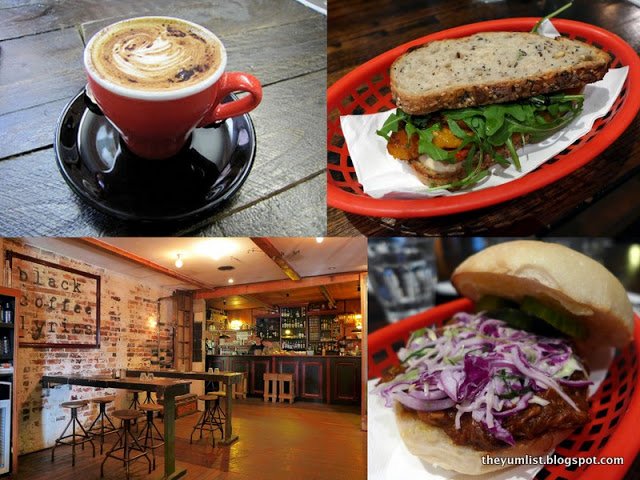 Black Coffee Lyrics
Skull and Bones Espresso made our morning with out first coffee here. And, even though we had a short time limit to test out as many coffee places as we could, we couldn't help but order seconds. Besides great coffee, they also serve some very admirable bagels. Despite being constantly overrun with clients, the staff stay amazingly calm and are very friendly. The only thing we'd like to see changed here is a move to reusable crockery – currently all food and beverage is sold in disposable ware.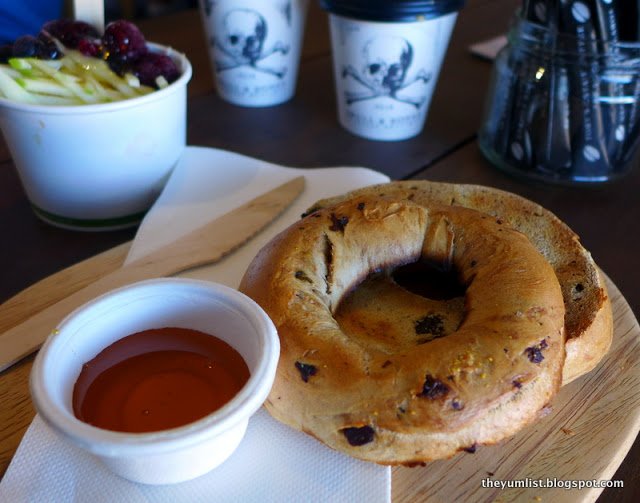 Skull and Bones Espresso
Serving Black Sheep Coffee, we are yet to have a disappointing experience here. Reliable, high quality coffee: always satisfying.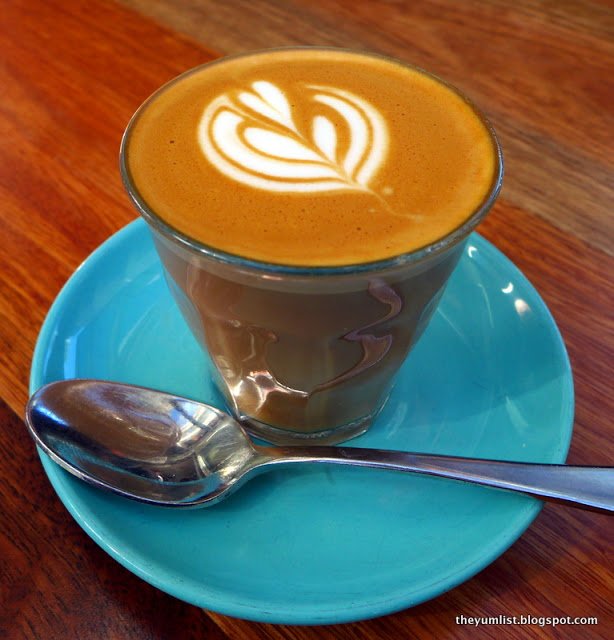 No Name Lane
Single Origin Roasters provide the beans for the fab coffee here. Well-executed coffee is matched equally by an alluring food menu. Superfood packed dishes, along with the classics and some to-die-for house-made slices and cakes – think Anzac Caramel Slice (oh my!) – furnish more than enough reasons to stay for something other than just a coffee or two.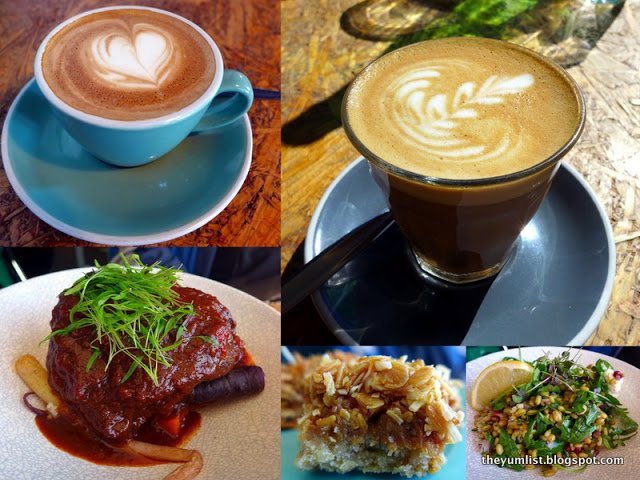 Elk Espresso
The Allpress beans used at Fix Espresso, combined with skilled baristas produce excellent espresso based coffees. The brekkie menu is of interest too, and the health conscious would do well to order the Bircher Muesli – soaked in coconut water overnight and topped with creamy yoghurt, passionfruit and fresh berries, it's a tasty and nutritious start to the day.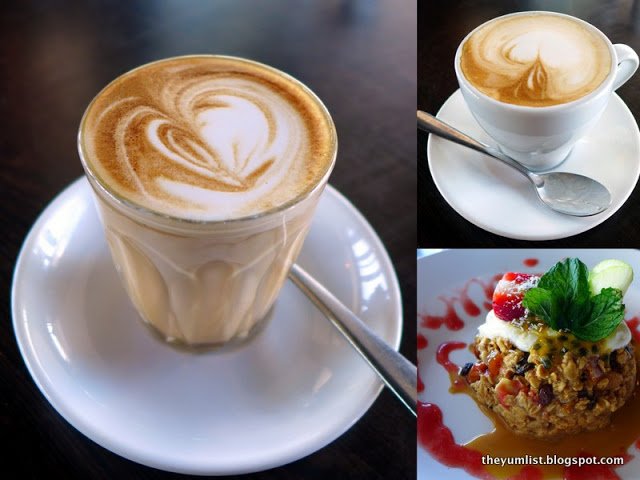 Fix Espresso
We'd heard great things about Canteen Coffee before our visit so expectations were high. Fortunately for us, the flat white and latte fulfilled expectations with their Signature Espresso Blend furnishing a bold body with notes of chocolate and spice in the finish. A display cabinet packed with house made delights are another reason for a return visit.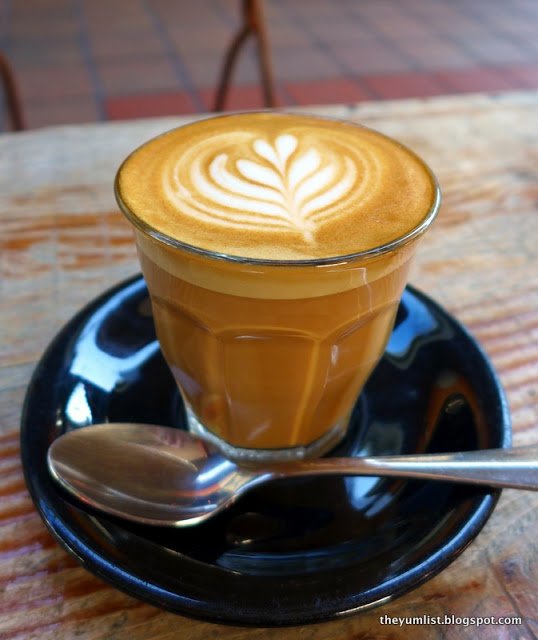 Canteen Coffee
Perhaps we've saved the best to last… Quest Coffee Roasters roast their own organic beans and we were impressed with the precision and thought given to each and every cup. Medium roasting gives a beautiful smoothness and round body, and delicious brew here is backed up with scrumptious homemade goodies. Ginger fans should be sure to try the Ginger Crunch slice – decadent!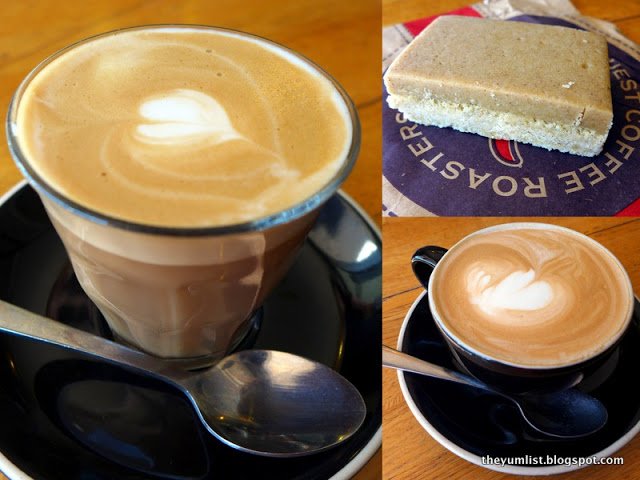 Quest Coffee Roasters
Do tell… where is your favourite spot to grab a cup of coffee on the Gold Coast?